10 Must-Attend Events for Paris Design Week 2020
In September of this year, Maison&Objet, the famous biannual design fair, will take place in a completely virtual environment. That doesn't mean, however, that the French capital won't have anything happening this fall. From Sept. 3-12, Paris Design Week will give visitors the opportunity to physically attend many events—all free—in different locations of the city, from Le Marais to Saint-Germain-des-Prés. Shops, showrooms, art galleries and public areas will be places to spot new trends, discover unique collections, listen to talks and participate in workshops. Among some of the highlights of Paris Design Week—which celebrates its 10th anniversary in 2020 and is part of the first edition of France Design Week, organized throughout the country from Sept. 1-15—are green design, French savoir-faire and young talents, as reflected in this selection of 10 not-to-be-missed events.
1. Paris Design Factory
For those who are interested in learning about promising designers, the Paris Design Factory program will take place Sept. 3-8 in three different locations in the charming neighborhood of Le Marais: the galleries Joseph (at 116 rue de Turenne and 7 rue Froissart) and at the Espace Commines. The duo behind Atelier Super, Virginie Willerval and Jean-Baptiste Durand, are some of the names to follow.
2. EMPREINTES
This show will be organized around the theme "(Re)birth" and based on the use of materials that can be found in nature. Pieces by craftsmen such as Maxime Perrolle—a wood expert—will be on display at the 6,460-square-foot concept store EMPREINTES located at 5 rue de Picardie.
3. LE BHV MARAIS
In collaboration with the Confédération Européenne du Lin et du Chanvre (CELC) and Constance Gennari, founder of The Socialite Family, LE BHV MARAIS—a famous department store in Paris—will showcase a temporary 1,400-square-foot sustainable apartment. Nineteen creative minds from the Atelier de Paris will also present their sustainable products on the fifth floor of the store.
4. Stüdio Emmaus
Giving new life to neglected objects and transforming them into beautiful and environmentally friendly products, Stüdio Emmaus—part of the Emmaus movement, a solidarity movement that fights for social and environmental justice—helps people to be professionally and socially integrated through design.
5. D17/20, Design in Southeast Asia
Coordinated by the French Embassy in Thailand and the French institutes in Paris; Hanoi, Vietnam; and Bandung, Indonesia; the D17/20 initiative is the result of a collaboration between 43 designers from France and Asia, which consists of eight workshops organized in five cities between 2017 and 2020. More than 100 objects will be revealed at the Galerie Joseph, 7 Froissart.
6. Viaduc des Arts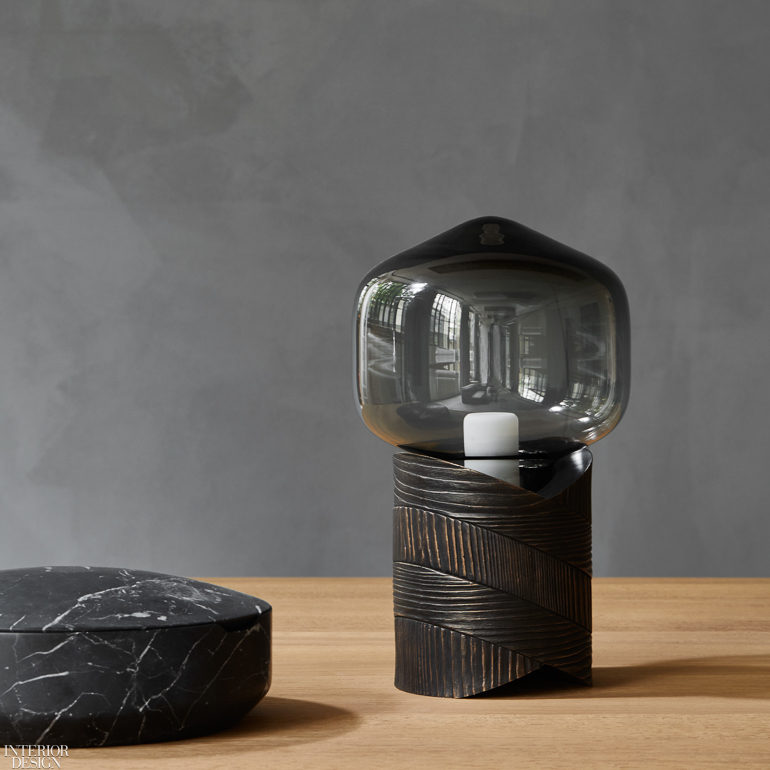 This year, the Viaduc des Arts will celebrate its 25th anniversary with the exhibition "Matière à design," which will gather pieces created by wood, bronze and mosaics professionals, among other artists, at the Institut National des Métiers d'Art (23 avenue Daumesnil, Paris). One of these creations will be the Rope table lamp by designer Dan Yeffet for Collection Particulière.
7. Disderot – Manufactures de Lux
In its Parisian showroom (on Passage Saint-Paul), French lighting editor Disderot will feature brands from Manufactures de Lux with lamps by Serge Mouille, Lignes de démarcation, Rispal and, for the first time, Fosfens, honoring French designers from the Glorious Thirty (1945-1975).
8. Manufacture des Emaux de Longwy
In Saint-Germain-des-Prés, the Manufacture des Emaux de Longwy, which represents more than two centuries of French savoir-faire, will exhibit pieces by photographer Nicolas Blandin, artist Michaël Cailloux and renowned designer and Interior Design Hall of Fame member India Mahdavi with her colorful Apple Blossom Bishop stool in ceramic by Emaux de Longwy.
9. "Allégories" by Pierre Gonalons
Among the exhibitions not to miss is designer and interior architect Pierre Gonalons' solo show. It will take place in the apartments of the Prince in the Hôtel de Soubise, which is home to the National Archives Museum. About 20 unreleased contemporary pieces made with the enamels of Longwy, Masiero and Mineral Expertise will be showcased in impressive 18th century decor.
10. Maison Pouenat
The French company Maison Pouenat—founded in 1880—is no stranger to collaborating with talented interior architects. Collaborators include Sybille de Margerie, Tristan Auer, Damien Langlois-Meurinne, François Champsaur, Rodolphe Parente and Stéphane Parmentier. During Paris Design Week 2020, Maison Pouenat will launch its first collection with Humbert & Poyet, "Metamorphosis," inspired by the Art Deco movement and designs from the 1950s and 1970s.