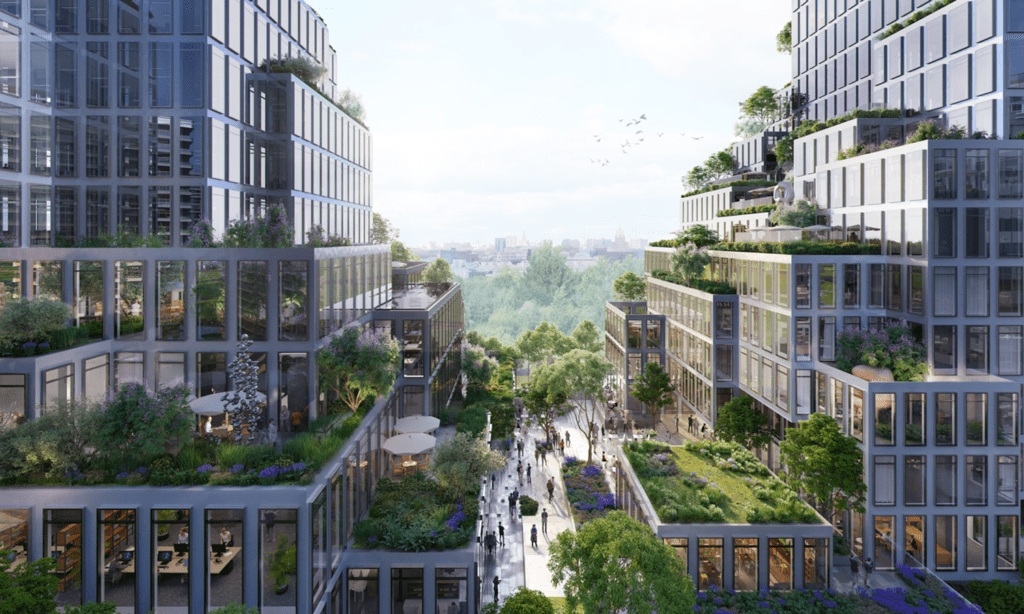 10 Questions With… Adrian Cheng
As head of both the property conglomerate New World Development and the Chow Tai Fook Jewellery Group, along with its subsidiary K11 Group, Adrian Cheng has not only changed the skyline of cities from Wuhan to Shanghai—he's changed ideas of how architecture allows art and commerce to interact. His "Art Malls" integrate exhibition and retail space in vast complexes throughout mainland China and Hong Kong, breaking down how consumers experience fine art and high-end fashion while integrating hospitality, office, and residential offerings.
Cheng and New World Development recently announced The Pavilia Farm urban housing complex in the Sha Tin district. A collaboration with Snøhetta, Avanto, Daydreamers Design, Ronald Lu & Partners, and landscape design firm Ohtori Consultants, the project fosters an ecosystem of aquaponics and urban farms within a 280,000-square-foot complex surrounded by seven glass curtain walls. Here, Cheng shares with Interior Design thoughts on his legacy and what's next on the boards.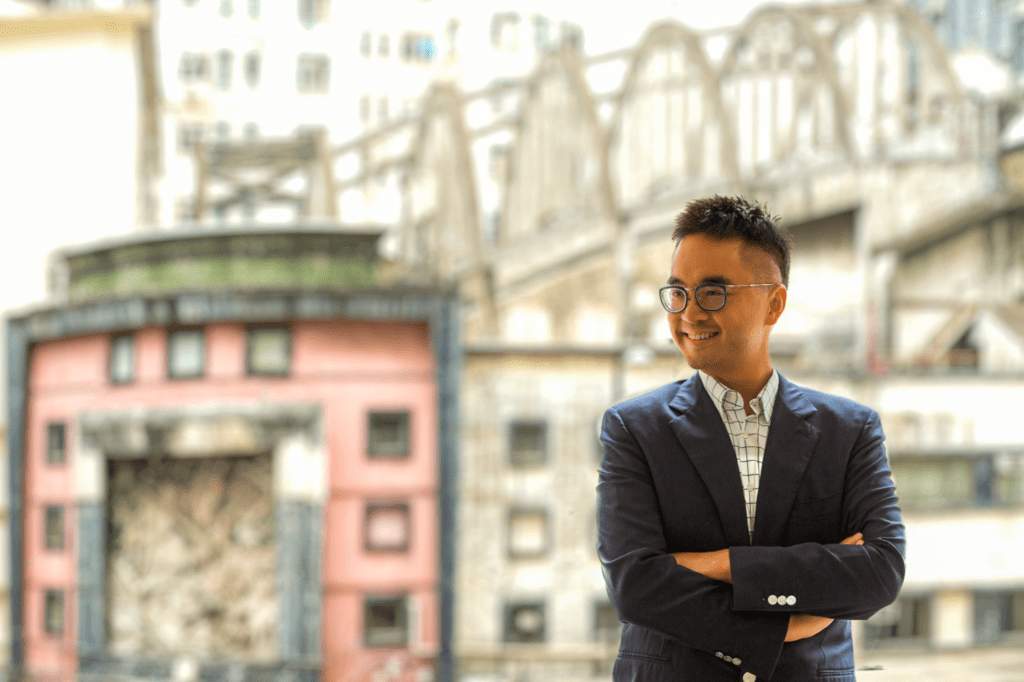 Interior Design: When was the first moment in your life when you really noticed the architecture of a space and became interested in it?
AC: Since I can remember, I've had an inherit appreciation for architecture, but I've always been especially interested in the ways in which different aspects of our environment and society are translated through architectural design, whether it be nature or arts and culture. Beautiful creations never cease to intrigue me—no matter if they are made by man or mother nature—so I find it fascinating how architecture has this rare capability to intertwine so many different forms of beauty into one complex masterpiece.
ID: Your grandfather founded New World Development and conceived the Hong Kong Convention and Exhibition Centre. What did this project teach you about how to successfully mount your own large-scale developments?
AC: My grandfather knew the power of collaboration and embracing the expertise and creativity of others and taught me, alongside the rest of my family, to always be humble and gracious. These are all lessons that I continue to live by and acted as guiding lights in my approach to renovating Victoria Dockside. New World Development built the first-ever commercial and residential complex in Tsim Sha Tsui, so I wanted the project to honor this legacy while connecting business success with social progress. By gathering 100 creative talents from around the world to build Victoria Dockside, we very carefully created a platform for international talents that powers creativity and social innovation for the next generation, which I believe he would be very proud to see the impact of today.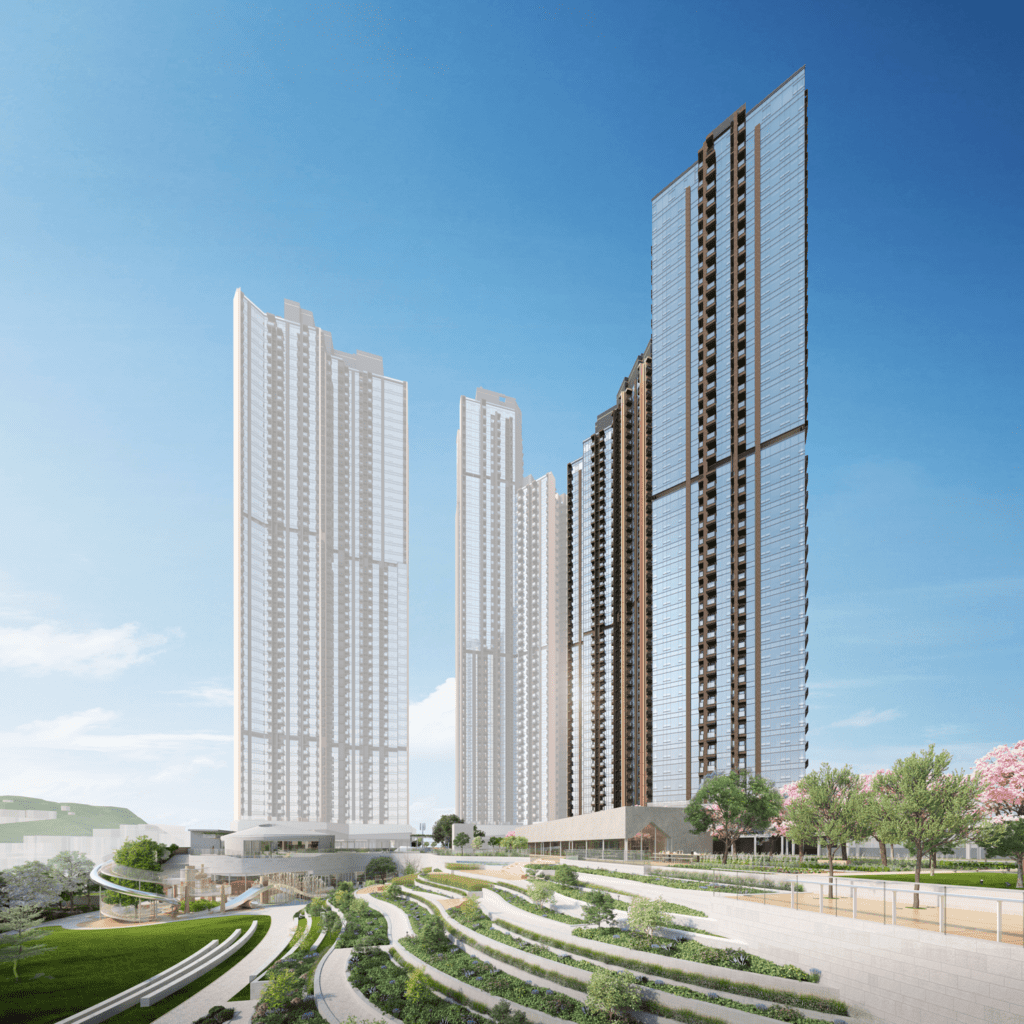 ID: When you founded K11 in 2008, what was the idea behind the brand? What needs in the market did you hope to address or disrupt?
AC: I founded K11 with a mission to incubate talent and propagate culture while reimagining the way in which society engages with art and commerce. Our world loves shopping complexes, museums and parks, but these universal joys had been kept separate from one another for far too long. K11 was created to break down boundaries and dissolve any notions that a space is either meant for commerce or art specifically. Rather than having our design follow a strict set of rules, we focus our efforts on making sure it tells a story wherein art and commerce flow into one another to guide visitors on an immersive journey. At K11, you can browse your favorite fashion designer's latest collection and then turn a corner and discover a captivating art display. That isn't something that can typically be experienced in a classic retail mall, which is why I consider our destinations to be more like unconventional museums versus shopping centers. By making the consumption of art so publicly accessible at K11, I aim for visitors to obtain greater knowledge capital and discover new passions as a result of their stay.
ID: To that end, what was the inspiration for the geodesic dome in the Musea?
AC: I view the Gold Ball as the centerpiece of K11 MUSEA. The design features a triangular latticework set with v-cut glass panels and LED lights, which can be programmed to create a variety of effects that appear differently depending on the viewing angle. In true K11 fashion, the dome flips the idea of an 'art piece' on its head as it also serves as a creative space in which we hold performances, programs and pop-up experiences. I wanted to create a centerpiece that wasn't just beautiful to look at but can also be experienced and consumed in an avant-garde way.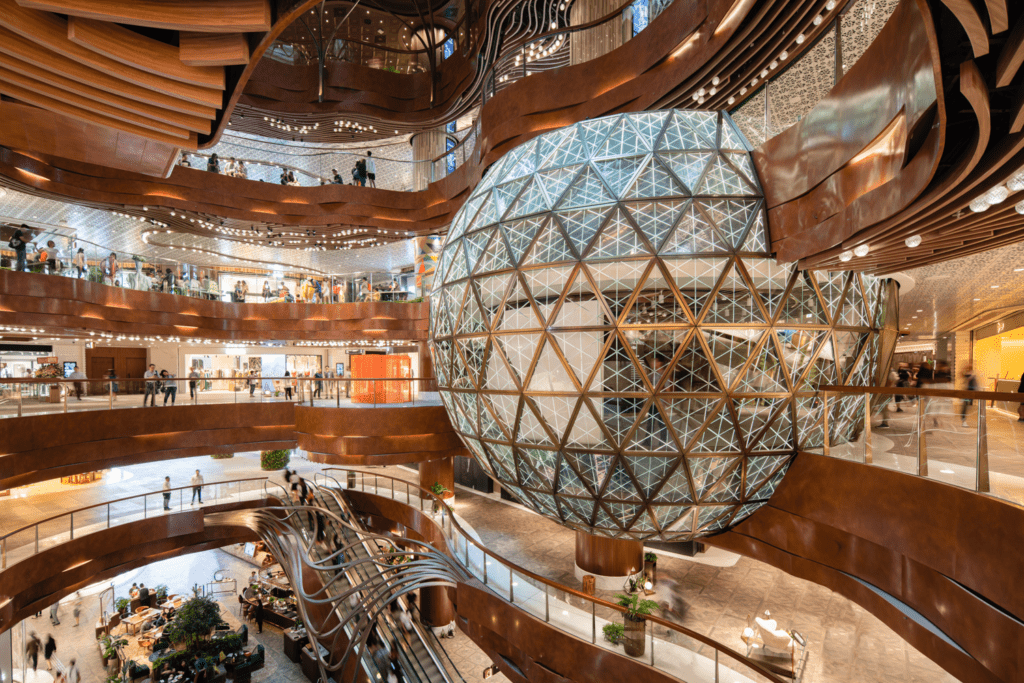 ID: You worked with more than 100 designers, architects, and artists, along with Kohn Pedersen Fox Associates. How did you determine with whom to work, and how did you integrate so many voices into something cohesive and recognizably K11?
AC: The collaborative execution of K11 Musea was a melting pot of creativity. Rather than solely viewing the property as a physical real estate project, we approached it as a cultural kaleidoscope in which creatives of diverse industries and expertise came together to achieve one common goal: to create Hong Kong's first-ever 'Silicon Valley' of Culture. We took a highly intentional approach to compiling this team and conducted extensive research before inviting some of our world's top creatives to be a part of the project. Through the work of local and international artists, architects, designers and environmentalists, we were able to create an unparalleled hub where self-expression meets sustainability and so much more. It is the true embodiment of the K11 vision.
ID: The K11 Wuhan promises to "pioneer the blend of three essential elements of Art-People-Nature." Why is this important to do, and how does it accomplish this huge goal?
AC: Wuhan was one of the earliest Chinese cities we invested in with the belief that it holds great potential due its vibrant atmosphere and young and curious graduate demographic. Much more than a space for consumers to simply spend their time, K11 Wuhan was carefully crafted to serve as a destination for mental enrichment and education. I believe that exposure breeds appreciation, whether that be in the context of art, people or nature, and felt it was important to introduce each of these elements to Wuhan in an innovative and meaningful way. Nature can sometimes become an afterthought in cities, due to its limited integration into citizens' everyday lives and surroundings, so through K11 Wuhan, we want to introduce nature as art in and of itself while simultaneous demonstrating its vital connection to society. When people experience the preciousness of our planet firsthand, it creates a strong and personal incentive within them to protect it.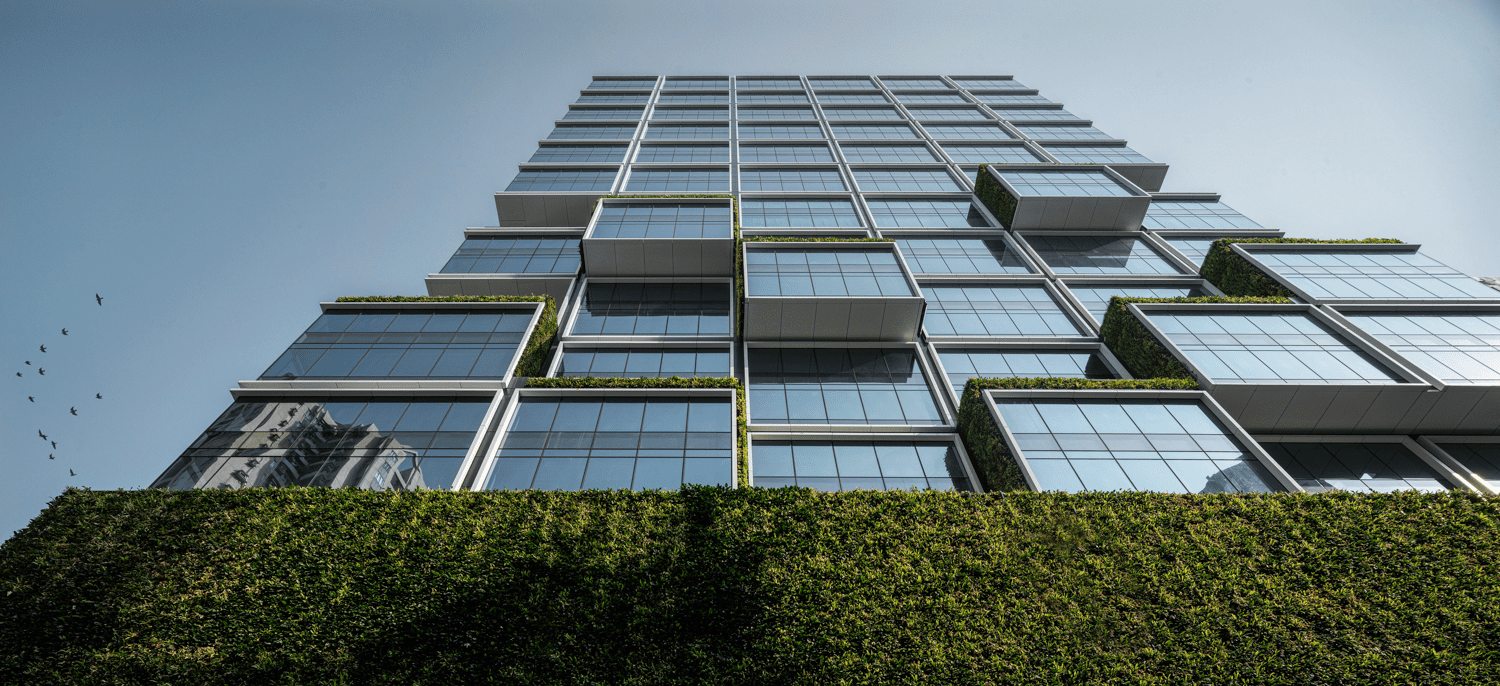 ID: K11 Atelier has been a remarkable success. What about its architecture and design, do you think, has contributed to this?
AC: K11 Atelier has proven that wellness and sustainability can live harmoniously with productivity. Through our 'Vertical Creative City' concept, which fuses smart technologies, green design, art, craftsmanship and architecture, we've built much more than an office building, but rather a collective corporate community that is working together to give back to a greater cause. From the edible rooftop urban farm and eco-focused exhibition hall to the advanced air and water filtration systems and microclimate modifier, K11 boasted over 50 features focused on promoting the wellbeing of its tenants and the environment.
At a time when the interconnectedness of people and the planet are being recognized more than ever, I believe our tenants truly feel a sense of pride and passion for their participation in K11 Atelier's mission to create a holistically healthier tomorrow while raising the standards for what offices should care about and be.
ID: Why is the the State Theatre important to you, and what do you hope to accomplish through its renovation?
AC: The State Theatre was a true pioneer of arts and culture in Hong Kong. As the city's oldest movie palace, it was the first to host live world-class theatrical performances, concerts and international film screenings. Without its pivotal presence, Hong Kong wouldn't be the artistic hub that it is today. I'm truly inspired by all that The State Theatre accomplished and gave to its community during its golden years, so I hope to do everything in my power to bring the magic of the iconic monument back to life by reviving its original architectural merits, artisanship and cinematic culture through our renovations. We are not trying to turn The State Theatre into something entirely new, but rather welcome the historical destination back for its celebrated encore debut.
ID: What was the inspiration for the ARTUS Hotel's striking design?
AC: ARTUS combines the word "Art" and the Latin term "Domus", meaning "home," which we thought was a perfectly fitting name for Asia's first hybrid "Artisanal Home" concept. Through ARTUS, my goal was to redefine the art of living by creating a comprehensive hotel that blends cutting-edge craftsmanship with luxury servicing to provide the ultimate inspiring environment for cultural creatives. Its design is not only a reflection of K11 alone, as we worked with a collaborative dream team of global designers and architects who each brought their own unique perspectives and inspirations to the project. The building design is crafted by New York-based Kohn Pedersen Fox architectural studio, while André Fu and his studio AFSO weaved their signature ingenuity into the interior design. Even the exterior of the hotel takes on a life of its own through its landscaping design led by Bangkok-based P Landscape (PLA). I believe this is what makes ARTUS so striking: it embodies many great, one-of-a-kind minds in its design.
ID: Could you tell me a few projects that will come to completion before the end of the year?
AC: We already launched a "Music Box" design theme at our Wuhan Hankou K11 Art Mall this year, which blends lights, color, and avant-garde architecture to take the concept of visual immersion to a whole new level and has been received with excitement and applause by visitors. It's a very exciting time at K11 as we're also in the midst of building several large-scale projects that we plan to launch throughout the next five years—including the Kai Tak Sports Park in Hong Kong, as well as massive art-culture-commerce hybrid developments in Hangzhou, Shanghai and Shenzhen that are set to expand K11's pioneering cultural-retail concept even further.