10 Questions With… Åke Axelsson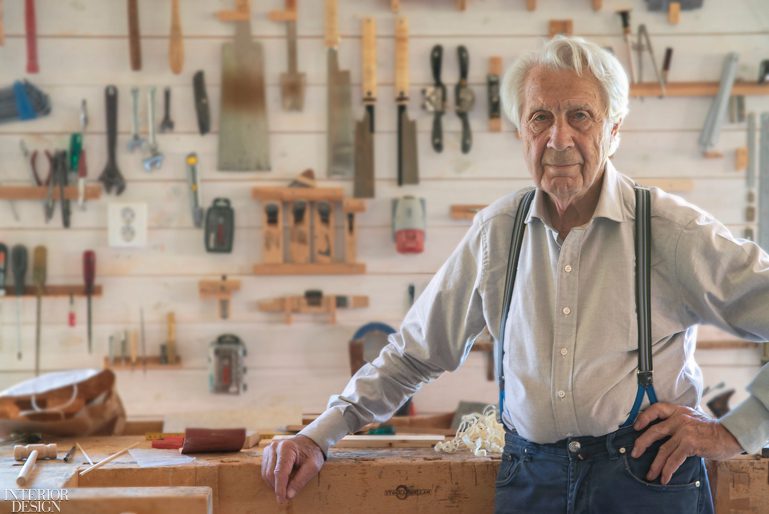 Åke Axelsson is one of Sweden's most respected designers and interior architects. During his career he has designed more than 200 chairs, earning him the moniker "the king of chairs." Raised on a small farm in southern Sweden in the 1930s and 40s he learned traditional handicrafts at an early age before leaving home to train as a cabinetmaker.
By the 60s, he had branched out into interior architecture, specializing in large-scale interior commissions and began designing chairs specifically for his projects. In 2003, together with his daughter and son-in-law, Axelsson purchased Gärsnäs, a then struggling furniture factory that is now one of Sweden's most successful furniture manufacturers.
A long-standing advocate for sustainability, the environmental impact of furniture manufacturing has spurred Axelsson to focus on small-scale production. He recently opened his own online store, selling wood furniture made in his home workshop. Here, the octogenarian, who recently celebrated his 89th birthday, discusses his latest project and closing the circle.
Interior Design: You began your career at the age of 15 studying carpentry, so you could say that with your latest venture, creating furniture by hand, you have come full circle. How does it feel?
Åke Axelsson: Throughout my career, carpentry has been an important part of my creative work, both in terms of furniture design and design of environments. What I am now doing is developing the carpentry into a small-scale industrial craft for the production of its own collection of furniture for sale on the web shop. Maybe it's to close the circle?
ID: At 89 years old, you have passed retirement age, yet you are still active as co-owner of the Swedish furniture manufacturer Gärsnäs and at the end of last year, you launched your own online shop selling handmade furniture. What led you to take that step?
AA: My long experience of both design and production of furniture is still of great value for production at Gärsnäs, but I also want to try to reach out to other customers, such as young and urban consumers through small-scale production and online sales.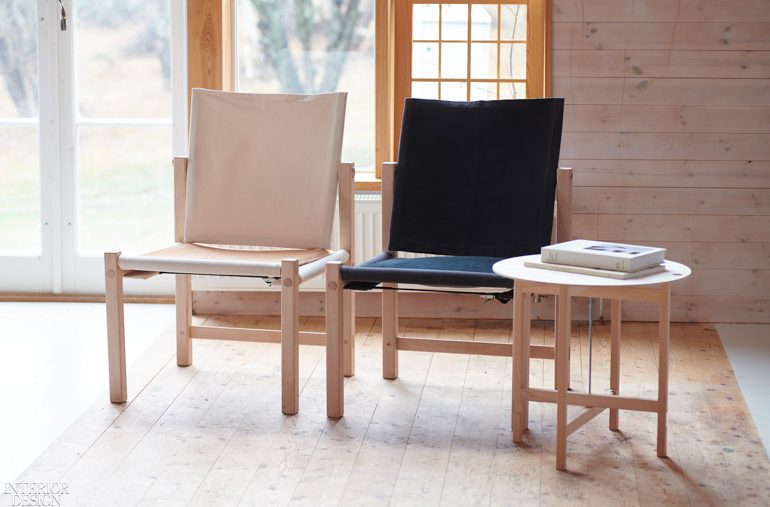 ID: You have designed over 200 chairs during your career. What do you think of when designing a new chair?
AA: I am very careful that the chair's function—for the environment and the clientele it is intended for— becomes the intended function.
ID: What is the secret to a good chair?
AA: The fact that the chair's shape and function are adapted to the user's needs is more important than superficial design.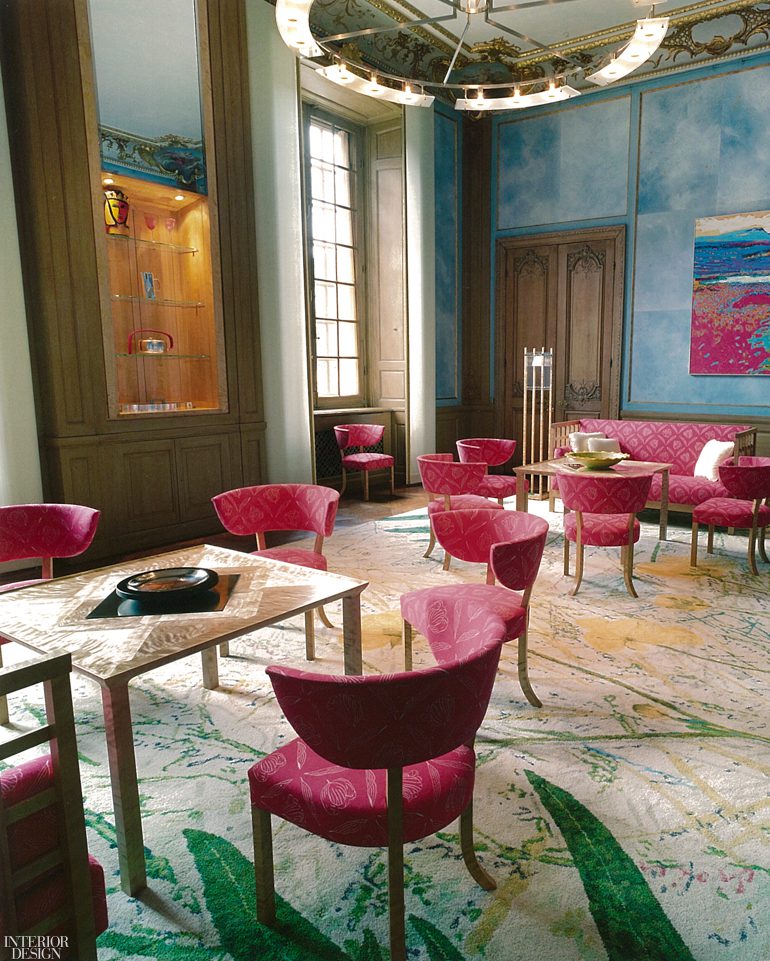 ID: You recently launched your own web store, selling an updated version of your 2013 Nomad Collection, which you produce by hand with your assistant Daniel Ericsson, along with a few of your classics from Gärsnäs. Could you tell us about the collection?
AA: I designed the revised 2019 Nomad furniture series with today's more flexible and mobile urban dwellers in mind. It is light and energy-efficient and is easily mountable by the customer. Because it contains no glue or screws and is delivered flat pack, it also boasts energy-efficient production and distribution.
ID: Which is your favorite chair designed by you and which is your favorite designed by another?
AA: Of mine, I like my Wood stool, designed in 2010 and produced by Gärsnäs, because it is both functional and sustainable in its design. Of other chairs, I like Michael Thonet's S214 stool, designed in the 1850s. This was the first stool to be produced industrially on a large scale for Europe's rapidly growing urban population in the 19th century.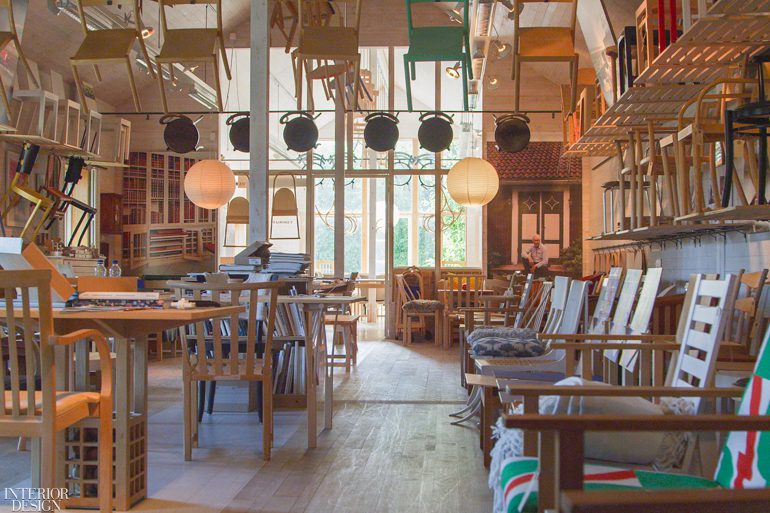 ID: In addition to being known as a maestro of chair design, you are also one of Sweden's most famous interior designers, responsible for projects such as the interior of the Baltic Center of Contemporary Art in England and Carl Gustaf XVI's Jubilee room in Stockholm's Royal Palace. Some of your most successful chairs were designed for a specific project. When you draw chairs, do you instinctively think of an environment as part of the design process?

AA: The environment must always be present when designing the chair, whether it is a specific environment, of which I have had the privilege of designing many, or an imagined environment, such as different types of public meeting places, schools or churches. Whatever the chair (or environment) it should always be designed for the benefit of the user.
ID: During your long career, sustainability has been an essential part of your work. What are your thoughts on the current growing awareness of the environment and sustainable production?
AA: Increased interest and demands to protect our environment and sustainability are the most important things that have happened during the human industrial age. We who work with design, production and creative activities have both great opportunities, as well as an obligation to influence the industry and to move it in a positive direction.
ID: What do you hope to pass on to this generation and future generations of designers?
AA: I want to give my well-documented, long and versatile work with furniture and interior design as inspiration and knowledge of what we could create during parts of the 20th and 21st century.
ID: What do you do in your free time?
AA: I have no free time.