10 Questions With… ALAO's Aya Maceda and James Carse
For James Carse and Aya Maceda, design and social advocacy are inextricably linked, propelling each other forward in the same way their business partnership functions. The two founded their studio ALAO, based in Brooklyn and New Orleans, shortly after meeting and soon developed a unique humanist approach to design, inviting a sense of play into even the most unexpected spaces. With projects ranging from bespoke residences to creative studios, retail flagships, and hospitality environments, ALAO ensures community and culture remain at the heart of every decision and often source local materials. Also embedded in their ethos is the Filipino word maaliwalas, which speaks to the quality of air flow and light and, for Maceda, conjures images of her childhood home in the Philippines.
Here, the duo shares with Interior Design the roots of the name ALAO, the ways in which maaliwalas informs their design philosophy, and the rejuvenating power of a long walk.
Interior Design: Can you share the story behind ALAO? How did you two meet and decide to form a practice?
James Carse: We met in 2017 through the introduction of a friend. At the time Aya had a small but developing research-based practice and I had just decided to set out on my own. That first conversation lasted for hours and wove together thoughts on design practice, education, the city, and perhaps most importantly the role of community-focused and people-focused design in the world of architecture and interiors. We had an immediate synergy—our interests and beliefs overlap heavily but we each came at every issue from a different angle, a different experience, and a different personal history. ALAO, pronounced "allow," rose out of that synergy of difference coupled with a strong desire to reassert people at the forefront of design through the introduction of joy and playfulness in the everyday.
Aya Maceda: I think we knew from our first collaboration that we could communicate and challenge each other with respect. That is the basis of our partnership. We had polar skills that complemented each other. I think working with James makes me a better designer.
ID: How did the concept of maaliwalas become part of your design ethos?
JC: Maaliwalas is a Filipino term that implies a good flow of light and air. A bright or generous space. It can refer to a space or it can refer to the weather but what it is really getting at is a lightness of being. In order to create an architecture that is focused on people we need to craft a language through which we can describe this ambition. It goes unsaid that a design must be technically functional. What separates us is a desire to create emotionally functional spaces.
The architecture we create allows for maaliwalas. Aya has commented before that she likes to hear people open the door to one of our projects and take a deep breath. The lightness of the space allows a person to feel free.
AM: Maaliwalas is a concept (not a singular word) that captures a lightness and spaciousness our architecture aims to make you feel.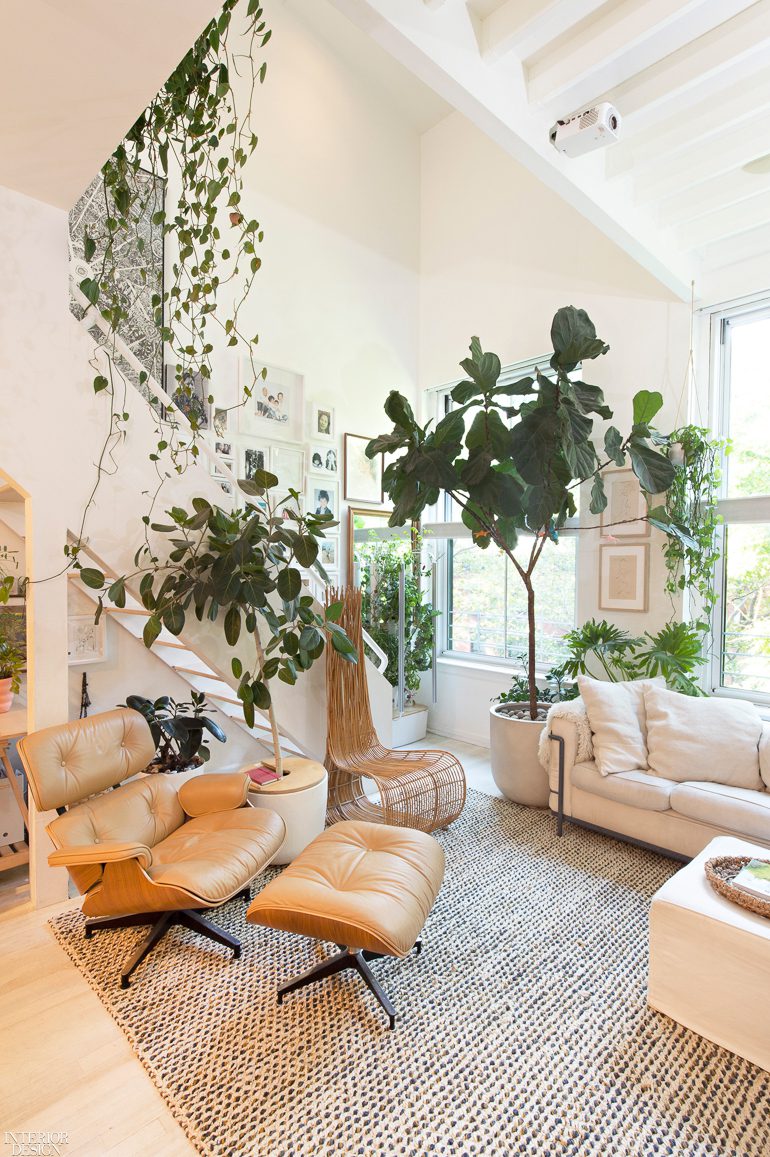 ID: Could you describe your approach to humanist design and how your work exemplifies this?
JC: Our approach is first and foremost to rid ourselves of any preconceived notions of what a project should be and to get to know our client and the community the project will serve. The process of rediscovery happens at every scale from the scale of a single room to the scale of an entire new town. We seek to understand how life is really lived, how people aspire to live, and then to craft layers of phenomenological and tactile design elements to create a truly bespoke design for each project.
Our recently published Sharon Carriage House reimagines the shed as a place to celebrate the everyday while offering new opportunities for a more connected family life through the careful organization of space, the meticulous crafting of details and the integration of regional materials that are both warm and indicative of the local context. The project is as much a tool for fun as it is a building: it is a place to meet guests, for big kids and little kids' toys, for play, for the family to come together. It is, as our client calls it: "the fun house".
ID: The Siama Hotel is quite unique. How does this project reflect traditional Filipino design?
AM: The Siama Hotel was a collaboration with acclaimed Filipino furniture designer, Milo Naval. I think that both our architecture practice and his philosophy in designer furniture were aligned in a way we looked at proportion and airiness. The Siama Hotel is a demonstration of the word maaliwalas. There is a generous flow of space. You are never enclosed in one "room", rather, when you are in a room, you see where you came from and you see layers of other spaces in front of you. Indoor flows with outdoor. Materials both interior and exterior like screens, woven sliding doors, sails, woven rattan furniture breath.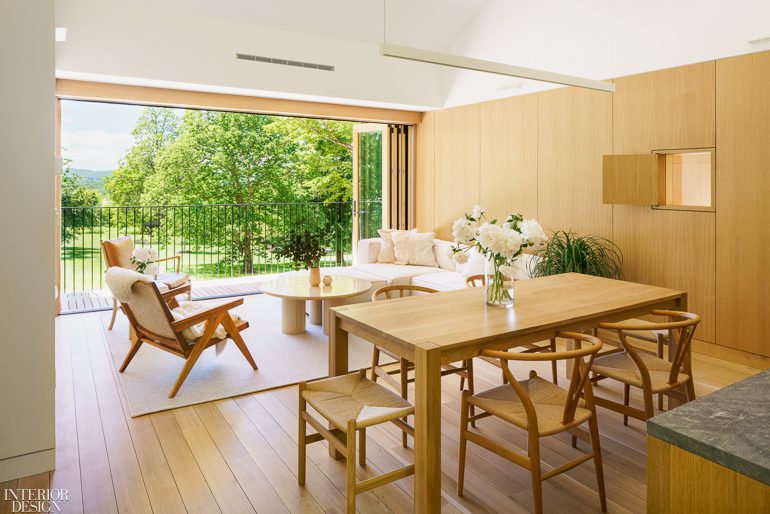 ID: In what ways do you approach material selection? It seems you incorporate a lot of natural materials in your work.
JC: We believe in honesty in materials. Despite the prevalence of visual digital mediums in the world of design the physical experience of space and materials is multi-sensory. You can see, smell, touch, and even hear every material. We believe that materials are imbued with expectations, emotions, and memories. To that end we seek to use materials in ways that express their true nature and to avoid products that are facsimiles of another material.
ID: Social Advocacy is pillar of your practice; can you share a bit about your work in this area and your views on the impact of architecture within communities?
JC: We advocate for a number of communities in both our personal lives and in our practice. These include communities of color, artists, children, education, and on issues surrounding mental health and wellbeing. Our practice offers pro-bono and low-bono services to not-for-profits that need a design advocate in areas where we feel we may be able to contribute. At the same time, our advocacy does not end at the client level. We recognize that every act of architecture impacts a community the moment it touches or becomes visible from a street or public space. Every act of architecture is an opportunity for us to bring something sincere and joyful into the community as a whole.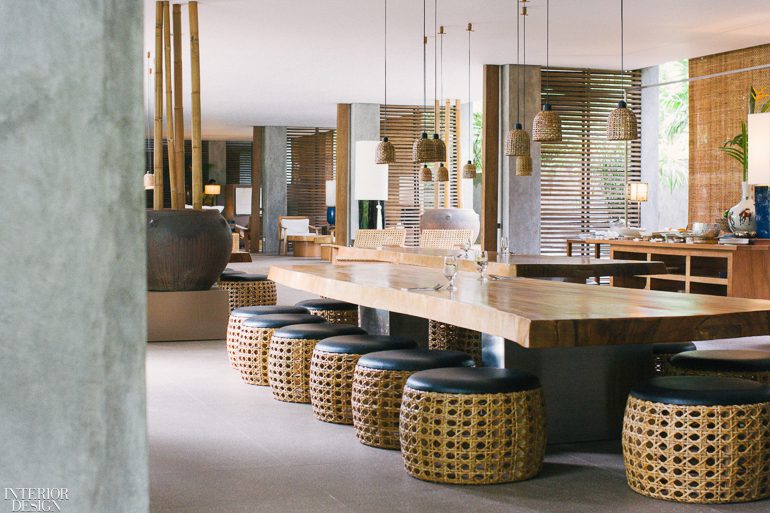 ID: As teachers, what is your advice for early career designers?
JC: Understand what interests you about the profession of design. For us it is the desire to bring joy to others. Tailor your goals, your work, and your methodology to your outcome. If you own a practice recognize that the outcome of the work is the direct result of the culture you nurture and create.
AM: The design industry is not yet as diverse as I would hope it to be. So if you don't see yourselves in the current 'big players', it doesn't mean there is no place for you out there. I certainly had that experience. Imagine yourself and carve a space for yourself. The world is changing and there are allies out there who can support you along the way.
ID: What are you working on next?
JC: We are working with an artist's cooperative in New York City on rethinking the interiors of their units to support the next 50 years as well as studio spaces to support invited artists-in-residence. We are working with a development group in New Orleans to craft a plan that goes beyond affordable housing to create wealth-generating housing for subsidized residents. We are in talks with a group about an arts and athletics program for kids and working on a number of new ground-up residences and residential interior renovations.
AM: We have partnered with a local foundation in the Philippines to create a community cooking space.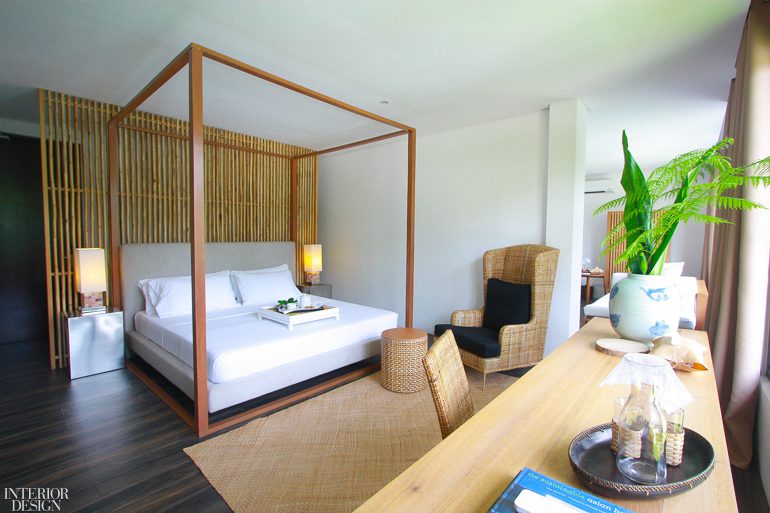 ID: Looking back, what are your earliest memories of design that led you to your current careers?
JC: As a young child I was fortunate to have the opportunity to travel. I saw that everywhere I went the forms, spaces, and boundaries of the home changed. The home could shift orientation to catch the sun, rise up to stay dry, be skinny to breathe, or be compact to stay warm. I recall being fascinated in the unique and different ways each family would talk about their home and in a fashion reshape the boundaries of that home—some had a "garden" while others just had "outdoors." As a child touring the home of a family friend for the first time, I'd look for the often not-so-subtle concentration of effort that would clue me into what kind of person or family I was about to meet. The prominence of the record player and a guitar, the dense cluster of family photos on overburdened shelves, the eight dining chairs surrounding a large table overlooking a patio. All of this I saw as a sort of game. A game of the interplay of people, nature, furniture, and buildings whose outcome was the experience of those fleeting moments I would spend in this new place.
AM: I was strongly influenced by my childhood home. I lived in a courtyard house, with modern lines in the Philippines. It did not look like any other house in our area. It was light filled with rooms wrapping the courtyard, and a garden wrapping the rooms. There was a play of double height spaces and a sunken living room. There were no windows, only sliding doors that were never shut, even when it would rain heavily outside. It rained in our house. Our courtyard was lined with layers of mesh and so when it would pour outside, it would have a fine drizzle inside. The house was filled with plants from the garden to the interior. The walls were of stone and wood paneling with flush door frames, and reveals at every material transition. There was built in furniture that we used as a play space. My mother who was a well-travelled academic of Philippines culture collaborated with a local architect to design this house. That was my first and most influential memory of design.
ID: Where do most often turn for inspiration?
JC: I think we are lucky enough to have inspiring clients and to let their stories and aspirations guide our work. On the day to day, however, I typically try to move through the city—a long walk or a bike ride as a way to start to re-see the world through the lens of the question pre-occupying me. It is amazing what you can find—the communal nature of the front step, the way a window frames the life inside, an unexpected color combination of the t-shirt of a young man against the plaster of building downtown as he waits for the bus.
AM: Memories of navigating through buildings that has made an impact in my psyche… including that of my childhood home.