10 Questions With… Brad Ascalon
With an architect father and four close relatives choosing a career in art, Brad Ascalon, principal of his namesake design studio, grew up immersed in creativity. As a child, he never bored of repeatedly sketching his dream house on graph paper. Today, Ascalon designs a wide range of products for the likes of Ligne Roset, Mitlab, Gunlocke, Pablo, Skandiform, Design Within Reach, and Nude. At the Stockholm Furniture Fair this month, as he gave Interior Design a first look at Preludia, his first collection for Carl Hansen & Søn, Ascalon shared the story behind his indirect path into product design and more.
Interior Design: You didn't really have a direct path, career-wise, into design.
Brad Ascalon: My first job out of college was in advertising for live entertainment and Broadway shows. I hated my job and I started to hate Broadway shows. Then I had an amazing job working for Atlantic Records in the genres of music I loved, like minimalism, avant-garde classical, and jazz. But when 9/11 happened, we were the first to go. I found a job at another label, but it was also horrible. Your best friend would stab you in the back to climb the rungs.
ID: So what sparked your interest in industrial design?
BA: Around 25, I had a quarter-life crisis when I left that job without any prospects and realized I had a very small subset of skills. I had a deep conversation with my father who suggested architecture. He always tried to push me into architecture and I always said no because, well, he told me to do it.
At this time, I discovered industrial design, a field I had never really considered. I researched and read as much as possible and became absolutely intrigued with not only the idea of giving form and function to products that we buy, but also the notion that no one really pays attention. Especially in America. It's a consumer culture—we just buy, buy, buy, and think that these things come off a conveyer belt. Somebody pushes a button and they're in the stores. Yet there's so much that goes into it. So I got my master's degree in industrial design at Pratt Institute in December 2005.
I started my studio the month later. I was tapping my fingers, wondering, "Come on, everybody, didn't you see that one design blog I was on?" It turns out somebody did see. My phone rang—it was the global creative director of special projects for L'Oreal. That led to packaging concepts for Maybelline, Shu Uemura, and Redken, which afforded me the ability to focus on furniture.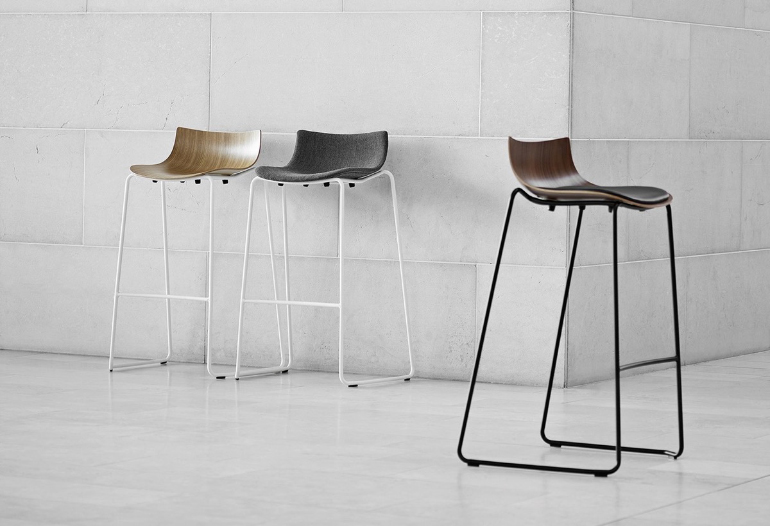 ID: So tell us about the Preludia series you just launched for Carl Hansen & Søn.
BA: Carl Hansen & Søn wanted to work with an American designer for years because the market was constantly improving for them. I met with CEO Knud Erik Hansen and talked about potentially collaborating. It was a matter of understanding each other and seeing that we're on the same page in regards to craftsmanship, heritage, and respect for materials. My task was to help develop a contract seating collection. For a brand like this, it made sense to start with a piece that feels like it could have been designed 50 years ago. We started off with the all-wood version of the Preludia chair, using a three-dimensional plywood shell. Then we began developing different bases that would apply to the contract market. The goal was to continue the heritage.
ID: What other products have you worked on recently?
BA: Right now, we're launching Skandiform's Soft Top seating collection. It's versatile, affordable, and comfortable—a simple gesture, with a generously wide upholstered curving back. It's kind of trickery, but it looks like the seat back is floating on a metal frame.
At Maison & Objet, we launched a glassware collection for Turkish company Nude. It's a mixology collection, so all about finely crafted cocktails. We consulted with a few master mixologists and developed glassware that not only presents a beautiful cocktail, but also caters to the mixologist. They got really excited about using it.
As for upcoming, we're working in Spain with a lighting company and doing different projects stateside. Preludia is the beginning of something bigger, so we're constantly thinking about how to grow that.
ID: What pushes you as a designer?
BA: Brand history is the most important starting point for any project, but also knowing who you're working with and understanding them inside and out. You get one shot to put something in production for a company. For younger companies, it's harder because there's not much of a history, but in those cases, you're delevoping that company's identity. On the other hand, Carl Hansen & Søn is a 110-year-old company and one of the most historic brands in the world. That means you can find inspiration in 110 years of catalogues.
ID: Is there a milestone in your history that has really influenced your career?
BA: One of the first major companies to take me on was Ligne Roset. In 2008, we did our first collaboration together, the Spindle coffee table. Jerry Helling, president and creative director of Bernhardt Design, was absolutely integral in jump-starting my career. Back in the day, artists had patrons. Jerry was mine. He saw potential in me early on and brought me into his world. Meeting John Edelman at Design Within Reach was also pivotal.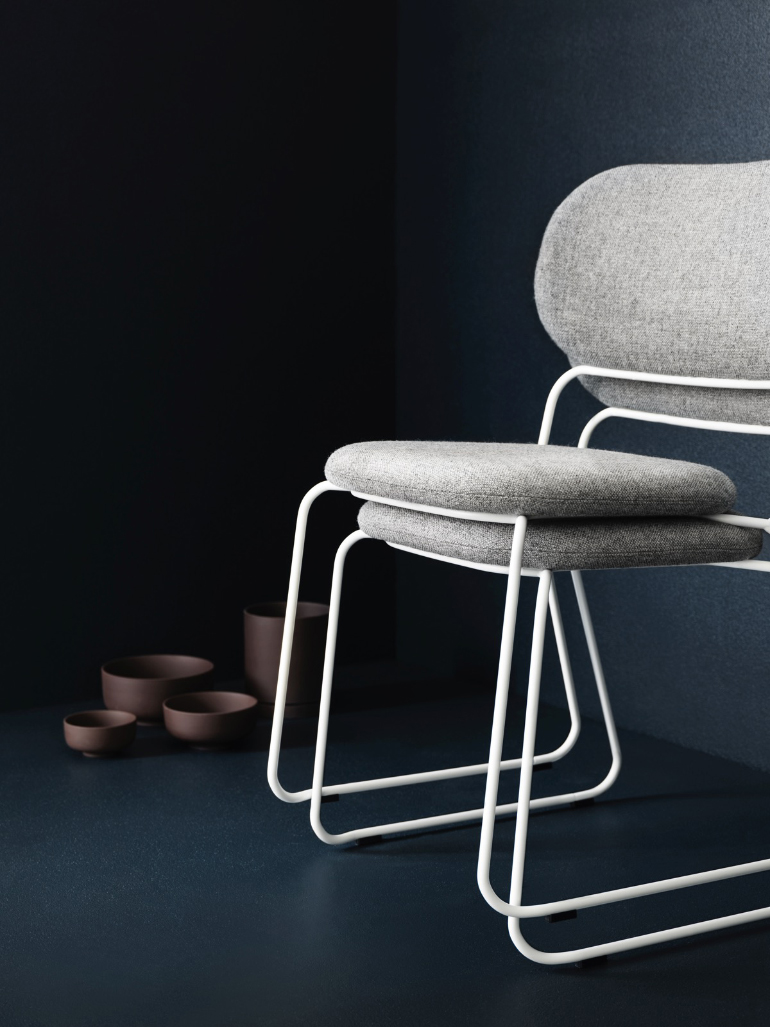 ID: Have you traveled somewhere you found particularly inspiring?
BA: Iceland. Driving around, you see homes like the ones you draw at age four. There's something so pure and simple about everything. In my work, I try to design with as little excess as possible, so I really responded to Iceland's architecture and design.
ID: Can you name a historical or modern furnishing that you admire?
BA: The Thonet no. 14 cafe chair was one of the first mass-produced flat-packed pieces and it's brilliant in every way. It uses as little material as possible to maximize its effect. I have a few of them from 1929 around my dining table. My house also has a couple of Emeco's Navy chairs—one of the greatest designs ever. Classic, iconic, and indestructible.
ID: A personal item that's important to you?
BA: My coffee mug. It's big, an ugly shade of green, and has no value whatsoever, but all the intrinsic value in the world to me because I've had it since I started my studio. If my place burned down, I'd be upset about that more than anything. After 14 years, it's an extension of me. It doesn't go in the dishwasher.
ID: Can you name a book that helped you on your way?
BA: The Art of War. It taught me how to strategize.