10 Questions With… Cyril Vergniol
At a young age, after he moved to France, Cyril Vergniol was stuck by the sheer number of French decorative arts. "It is unique for a country to have this many waves of styles that change the face of the world each time," says the interior designer, who founded Paris-based interior design firm Stylelagos in 2008. Born in Africa, Vergniol relocated to Paris at 14, where he honed an eclectic approach to design with influences from both countries. With a goal to continuously reinvent himself, he fearlessly mixes the contemporary with the classic in his interiors—a technique that has won him commissions for residential projects spanning the globe as well as two historical landmark hotels, Hôtel de Crillon located on Place de la Concorde in Paris, and Hôtel Longemalle in Geneva, Switzerland.
Most recently, he completed two model residences for 200 East 59th Street, a new addition to New York's cityscape. Completed in 2018, the 35-story high-rise was developed by real estate mogul Harry Macklowe, chairman of Macklowe Properties, and designed in collaboration with architecture and interiors firm CetraRuddy. Interior Design recently spoke with Vergniol about the show apartments (and the New York galleries recruited for the Surrealist theme), what he has in common with French poet and novelist Victor Hugo, and why he often browses books about jewelry.

Interior Design: Could you describe the overall design goal of the model residences at 200 East 59th Street?
Cyril Vergniol: Harry Macklowe had a very specific vision for these residences—he wanted them to be daring, totally unexpected, and designed for the modern globetrotter. He pushed me to go far beyond my comfort zone so that every presentation was more creative and more outside the box. After playing with a couple of ideas, we decided on an interior that was inspired by Surrealism. Born in France, this movement was a rejection of the expressive and creative techniques that had been previously widely received. Artists instead opted to translate their world view however they pleased. I applied this same approach to the model residences at 200 East 59thStreet, namely by mixing custom, contemporary, and vintage styles from all over the world.
ID: Can you mention a design detail or two?
CV: We opted for cast bronze, handblown glass, plaster, and natural woods to complement the existing oak flooring and Carrara marble. We then finished the space with pops of Scandinavian, Italian, and French influence. We worked with the most talented craftsmen in France in order to create custom pieces that would speak to this surreal theme, and we sourced unique art and furnishings that would add to the whimsy and charm. We found amazing pieces from some of New York's most prestigious galleries, among them Carpenters Workshop Gallery, Nathalie Karg Gallery, and Par Excellence. From Carpenters Workshop Gallery, for example, we selected a Swarovski crystal-encrusted monkey and a rocket clock to continue communicating our Surrealist message.
Another standout feature is a custom headboard in the shape of a human profile upholstered in a blue velvet from Dedar Milano. I hand-painted two eyes on the surrounding wall area to create a playful trompe l'oeil effect.
ID: What else have you completed recently?
CV: We took part in the redesign of the Hotel de Crillon, a Rosewood Hotel in Paris located at Place de la Concorde. This hotel has a landmarked palace that has been totally remodeled, with French classical 18th-century interior architecture and lots of original decor. In addition, last summer, we completed a very modern 86,000-square-foot beach house for an American contemporary gallerist. It's located in Antiparos, a Greek island of the Cyclades.
ID: What's upcoming for you?
CV: Our current projects include a classical Parisian townhouse for contemporary art collectors (members of the Pinault Family); two houses in London—one modern and one classic; a hunting castle in Normandy; and a boat.
ID: In what kind of home do you live?
CV: Today I live on the ground floor of a historical townhouse located between a courtyard and a garden in the 9th district of Paris. This house used to be a hotel, the Hotel Rousseau, where French writer Victor Hugo lived for several years upon returning from his exile. The garden is very convenient as I live also with two wire hair dachshunds, Mirza and Dash. My house is filled with furniture and objects that I've acquired over the years. I mix them with pieces that I have designed— often prototypes of furniture or lighting fixtures that we may (or may not) have used in a final design. For example, I have a giant African Senufo bird, which is an ancient wood sculpture from Africa, more precisely from the Ivory Coast where I was raised. The piece was my father's, and it has followed me since I was 16 years old. This type of cultural artifact is now popular since it was one of the highlights at the Yves Saint Laurent private collection auction hosted by Christies in 2009. I also have sconces in cast colored glass that we designed and produced for a modern house on the Greek Island Paros. They are very rough and almost look like stone when turned off. However, when the light is on, the aesthetic is like a barbarian version of something by the French glassmakers Daum or Lalique. I love these sconces because of this juxtaposition—both rough and precious at the same time.
ID: How do you think your childhood or formative years influenced your design thinking?
CV: I was raised in Africa and even still have an Ivorian passport. For every vacation with my mother, I went to Europe. When I got older, I attended a French boarding school and only went back to Africa for the holidays. This upbringing brought me my eclectic sense and ability to admire both the magnificence of dry stone masonry architecture from the Dogon ethnic group—which I saw in Burkina Faso, Mali, and the Ivory Coast—as well as the timelessness of old Europe. Also, at that time in the 1970s, West Africa was booming and the new buildings going up in Abidjan, for example, were very modern and daring. Since there were no local architects at the time, the city asked foreign design firms or architects from countries such as Israel, France, and Italy to design their new landmarks.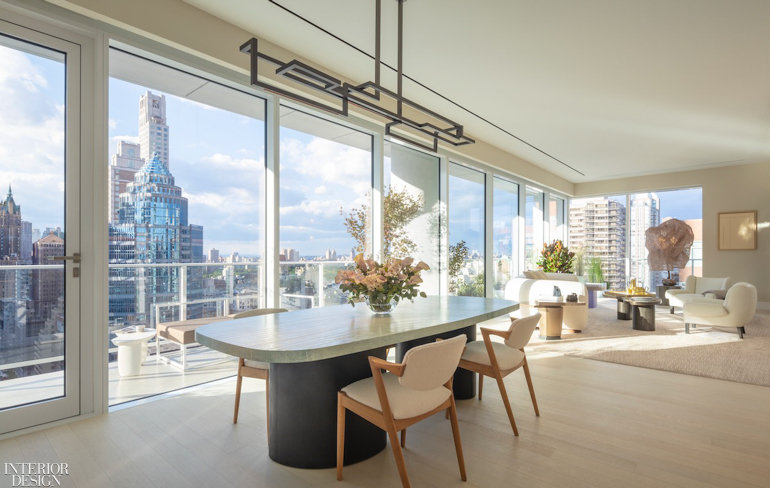 ID: What inspires you?
CV: When you need some very nice details, jewelry is very inspiring. It is so small in scale that the detail needs to be perfect and very well thought out. You can take an earring and use it to make a sconce just by extending the drawing. In my office, I have lots of books on jewelry, and I go through them when I am lacking an idea.
ID: Is there a person in the industry that you particularly admire?
CV: [The late] French interior designer Henri Samuel. All his concepts were quite different from each other—from road signs to custom artist furniture using 18th-century pieces to his house in Paris, which was very famous because it was painted bright orange and furnished with a mix of very modern artistic pieces and very classical pieces. He was not someone who does a kind of loop on repeat.
ID: What are you reading?
CV: I am reading "The Andy Warhol Diaries." It is 800 pages, which believe it or not is the condensed version of the 20,000 pages he dictated every morning to Pat Hackett, his friend and secretary. The diary actually started as an accounting book for the IRS. I love it because it was not meant to be published, so it is a raw, unfiltered testimony of the New York creative scene of the 1970s. Andy was a voyeur and described bluntly what he saw and thought. He dictated this diary until just five days before his unexpected death…something that is also very moving.
ID: Do you have a secret you can share?


CV: The best bakery in Paris is Le Moulin de la Vierge on Rue Saint-Dominique. It's more humble than a pastry shop and what we call a boulangerie where they make these special kind of cakes typical to France. I go there for the cake.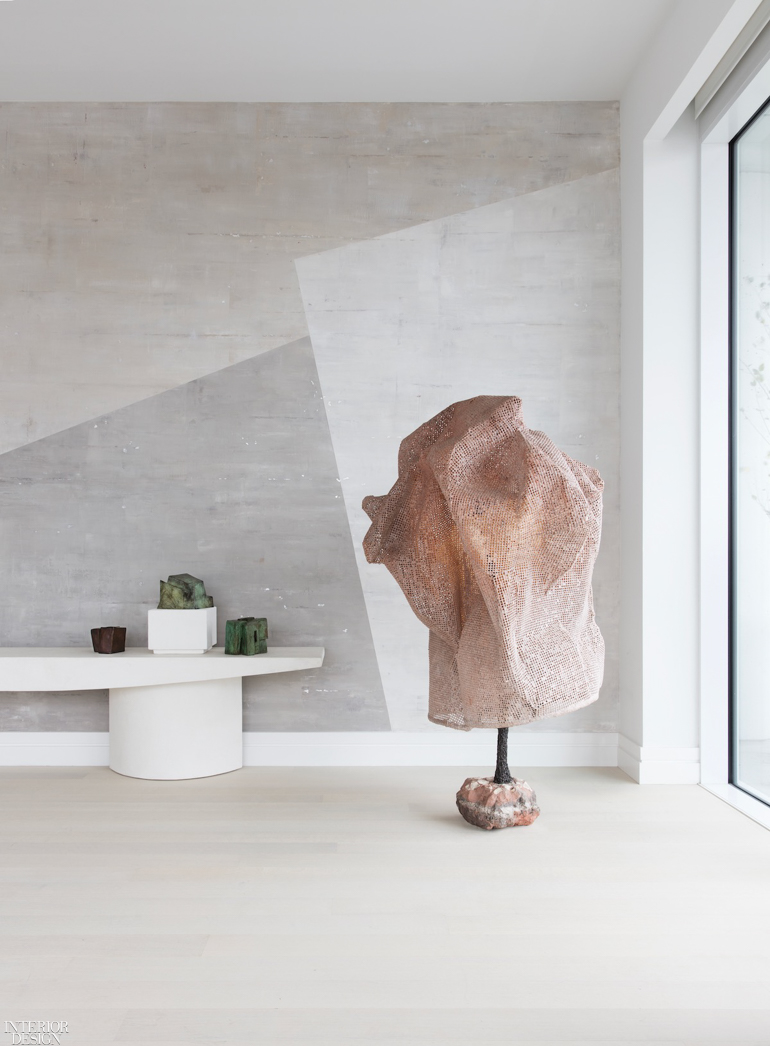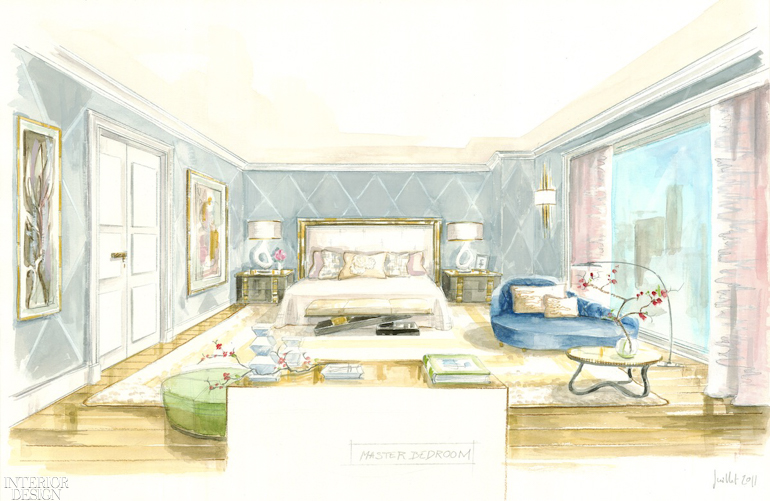 Read more: 10 Questions With… CetraRuddy