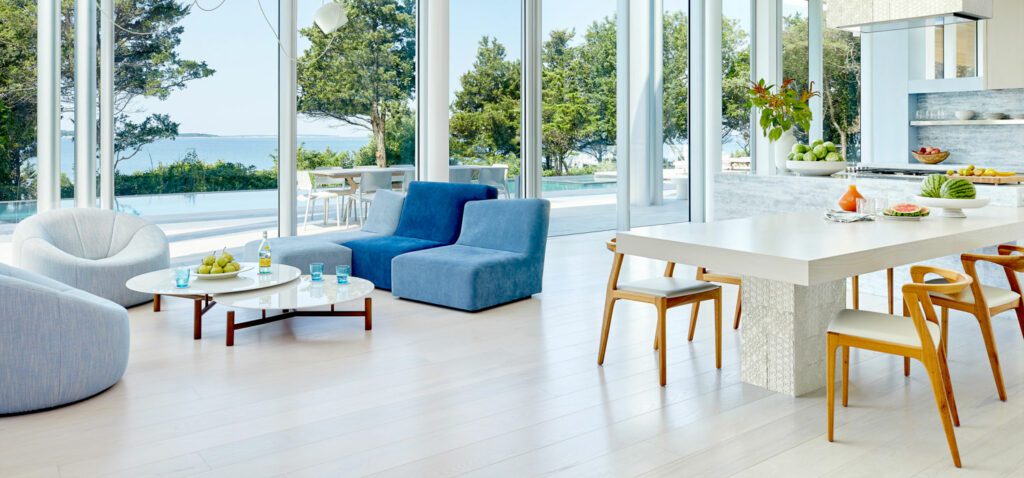 10 Questions With… Daun Curry
Daun Curry took a roundabout route to both design and New York. In fact, some might be tempted to call her an accidental designer. But there is nothing accidental about her grit, passion, and dedication to both profession and city. To say nothing of the diverse and sizable jobs she landed and completed just pre-pandemic: total interiors for a new-build, 10,000-square-foot residence in Sag Harbor; more residences in East Hampton and Venice, California; and the 2,000-square-foot Manhattan showroom for Jemma Wynne's luxe and bespoke jewelry. Maybe most impressive of all? The Cosmopolitan Las Vegas Penthouse Suites, all 65,000 square feet in the hotel's east tower with views of the Las Vegas strip and mountains beyond.
Curry and her four siblings spent early years during the 1970s in Palm Beach, Florida, where her parents owned a greenhouse and glass studio. Introduction to design came via the home accessories and terrarium lamps—a bit boho, a bit glitzy—that her parents made. Then came an about-face. The family moved to a 20-acre plot of land outside of Gainesville, near the University of Florida. Focus shifted to organic farming and a holistic way of life. So much so that Curry moved to New York to earn a degree from the online Institute for Integrative Nutrition. Immediately afterwards, she enrolled in Parsons School of Design. Today, her seven-person studio in NoHo is open. Home is the original JP Morgan bank building across from the New York Stock Exchange.
Interior Design: What was the catalyst for enrolling in Parsons School of Design?
Daun Curry: The event of September 11, 2001, made me really think about my life: to re-evaluate what was important and go for what I wanted. That was being part of the design community.
ID: Your early professional experience, however, was in the fashion. What did that entail?
DC: I freelanced doing look books for various fashion brands and test shoots for Ford Models. I also worked as an assistant to the German sports photographer Heinz Kluetmeier. He famously had an underwater camera at the 2008 Beijing Olympics swimming events.
ID: And your breakthrough to interiors?
DC: A professor from Parsons was appointed VP of Morgans Hotel Group, and she hired me right out of school to design a guest room at the Royalton Hotel.
ID: How did the fashion experience inform your subsequent work in interiors?
DC: It helped me to stay well-rounded and think of design as a full-spectrum, multidisciplinary art form. The principles of design and art are similar in considerations of scale, proportion, shape, materiality, balance, and editing. They all lend themselves to each other.
ID: You have a distinctive style. We could call it contemporary, but not necessarily modern. Glam and layered with a sense of insouciance and humor. How would you describe it?
DC: A balance of bold new ideas and custom design with effortless function and livability.
ID: Who and what are your influences?
DC: Zaha Hadid for her radical deconstructivist designs and her accomplishments as a woman architect. Josef Hoffmann for his work and involvement in the Vienna Secession movement. Architect Luis Ramiro Barragán Morfín for his use of exuberant color, connection to nature, and confident simplicity.
ID: How did some of your impressive commissions occur?
DC: The residences in Sag Harbor and Venice are for repeat clients. I've worked with them for more than 10 years, and these are the second and third homes I've designed for them. Nothing beats that chemistry and level of trust. Commercial work happened in an organic way. Word of mouth happens; you meet people and opportunities arise. The Cosmopolitan was a sequence of events and press coverage that put my name in front of the right people.
ID: What's your secret sauce?
DC: Measure twice, cut once.
ID: Of course, we can't help talking about the pandemic. Lessons learned?
DC: I would say the difficult moments revolved around the sickness, loss, heartache, and suffering related to the virus itself. The growth and breakthrough moments have come from the impact of any significant life event, realizing that life is fragile and could be lost in an instant. I think, like most people, I realized I was burning myself out, but what was equally important is that I also realized that I love what I do. I just needed to ask for more help and set more boundaries for myself to create a healthy space. I am working with each individual member of my team to find the balance that is right for them. I've made more of an effort to encourage mental health and foster a supportive environment.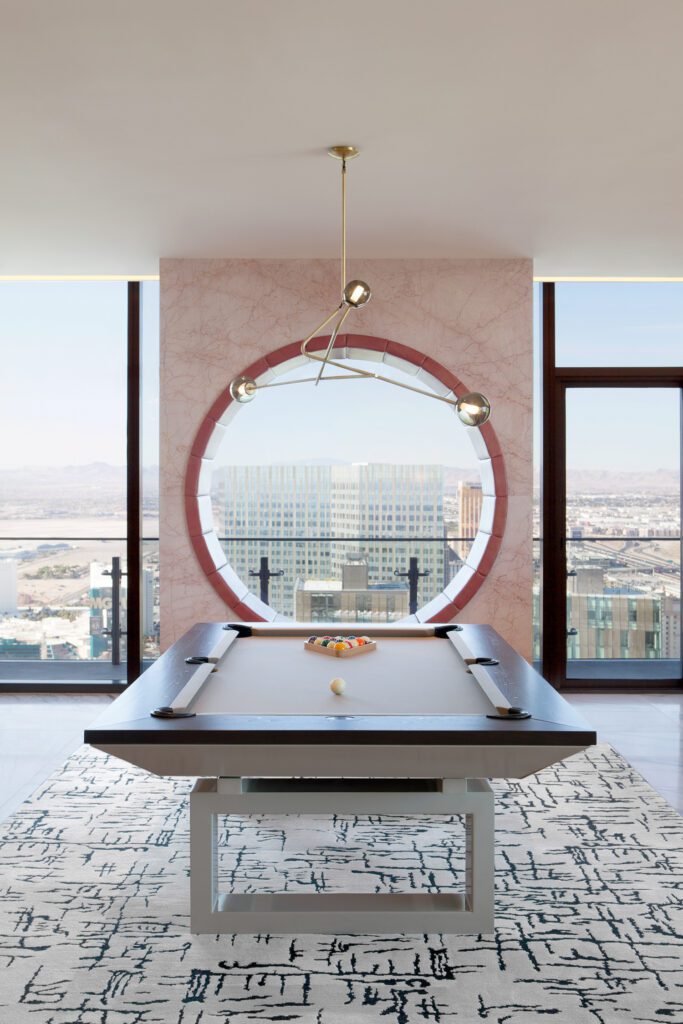 ID: What are you working on now?
DC: A luxury cannabis lifestyle boutique in New York and a gut renovation of a 12,000-square-foot house in Beverly Hills. Also in New York, a pied-à-terre in Gramercy Park, a townhouse in the West Village, and a penthouse duplex within a former synagogue in the East Village. In Montreal, there's [also] a pied-à-terre and in Englewood, New Jersey, a new build.