10 Questions With… Jeannette Altherr
Jeannette Altherr is one half of the Barcelona-based design studio Lievore Altherr, which she runs with partner Alberto Lievore. (They were previously known as Lievore Altherr Molina—the third partner, Manel Molina, departed amicably last year). The German-born Altherr develops award-winning products for brands such as Andreu World, Bernhardt Design, and Vibia. But it may be in her role as creative director of Italian company Arper that her 360-degree approach is most clear. Altherr describes the shared importance of branding, architecture, interiors, and packaging in the making of a successful product, a vision she's helped realize in Arper's vibrant color palette, clean-lined showroom spaces, and more.
Interior Design: What excites you most about designing products for the office? Where do you see this space going?
Jeannette Altherr: The nature of the workplace has been having a revolution over the last few years. The traditional office still exists, but today's technology allows work to happen in a lot of other places: shared offices, temporary offices, bars, public spaces, lounge areas, and the home. At the same time, studies researching the interaction between workspaces and workers have turned traditional ideas upside down. For instance, if it was previously frowned upon to take a pause and meet in front of the coffee machine, now companies reshape their office space to provoke exactly these encounters. In addition, there is a growing conscience that different moments in the day require different work environments. Furniture will have to be more flexible and more diverse to respond to the diversity of work styles.
Our idea of technology has also changed. Now technology is invisible, silent, intuitive, and not a design attribute to emphasize. All these factors together modify our ideas of how a workspace should look. We think that instead of just considering efficiency and functionality, people will start to search for more individual expressions for their work environments.
ID: What was the concept for Arper's new showroom in Milan?
JA: We search for a coherent feel in all showroom spaces, but with a little twist that connects the space with each specific city and culture. Wood is a main element. Over the years, the colors we use with Arper evolve, but wood always remains an excellent partner that can bring a nuanced expression to a space and can work as a backdrop, not the main actor. Wood is used in all showrooms; in Milan it appears as wall panels of bleached plywood which we liked here for its contemporary and conceptual feel, while in Stockholm we used oak because it feels more Nordic and timeless, for instance.
Bright wood is a warm, natural material counterpart that enriches the colors of the fabric textures. Together they create just the right balance.
ID: What is your strategy for incorporating ergonomics into your products?
JA: We try to feel, not analyze. Ergonomics is a holistic concept; comfort is a result of a lot of different factors. In that sense, we seek a technology that strives to further define the essence of the piece, while at the same time creating a better relationship between object and person. Ideally, this technology is invisible and intuitive. It should whisper, not shout—it should fuse seamlessly into the object so that all we are left with is experience.
ID: Tell me about the process of designing your home in Barcelona. What was the experience like for you?
JA: You have to ask yourself what is really important for you. We wanted a quiet place to live: a silent space to relax from our crazy work rhythm; a supporting background for our lives, objects, and collections; and a place that was able to change with us over time. Enrica Mosciaro was a great partner for this project. We learned a lot of things about ourselves, about architecture, and about landscape.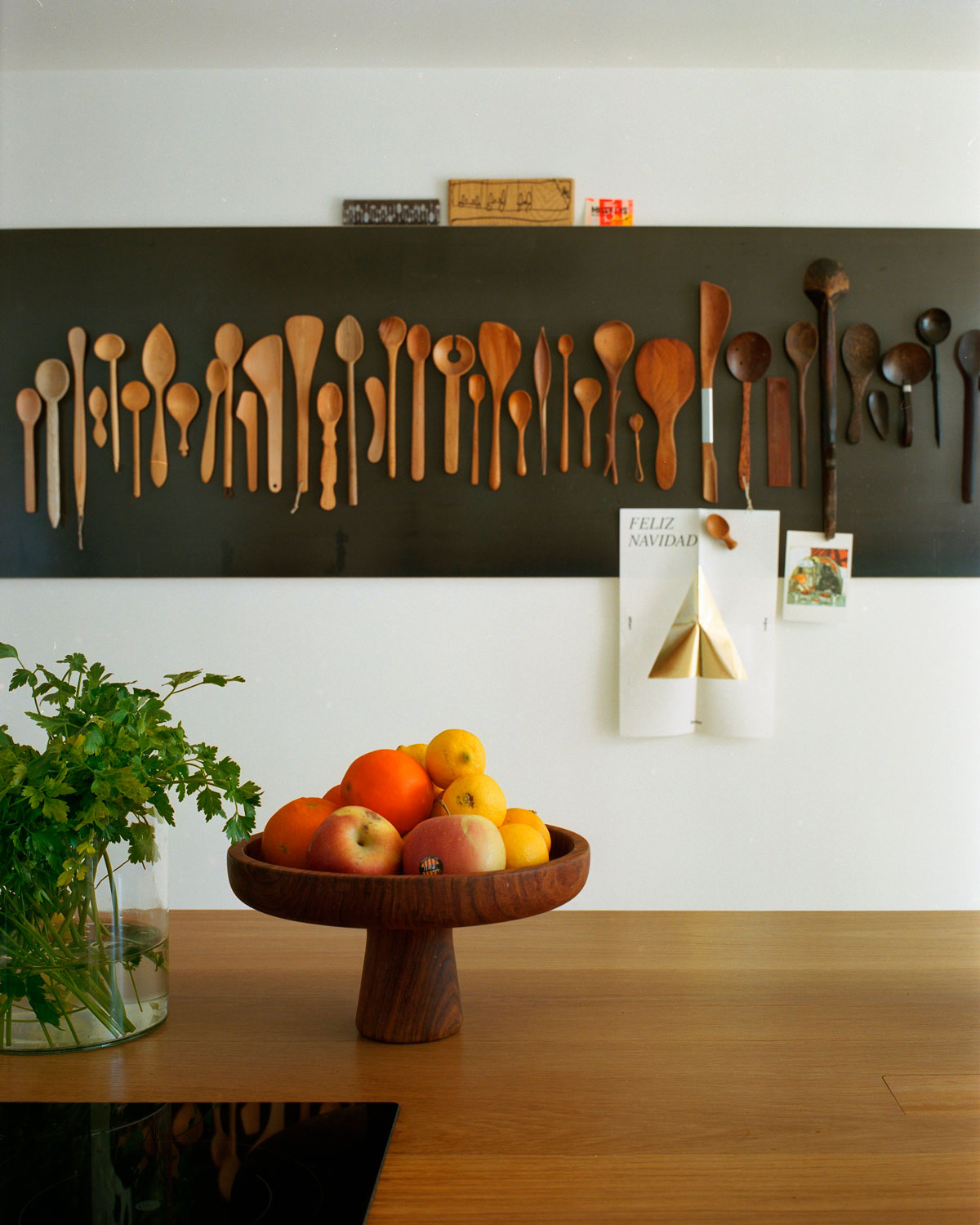 ID: What do you have in store for Milan Design Week?
JA: For Arper: two new furniture collections (Cila and Arcos). Updates on existing collections such as Parentesit, Catifa53, and Meety. Plus the creative direction of the communication and of the new Arper Salone booth, a geometrical design by Maio Studio. We also did the styling concept and little filmed images for each scene.
For Noorth: two new bathroom collections (Roma and Azuma). For Vibia: a lighting collection (Tempo) composed of different lamp shades and supports. For Fast: an entire outdoor collection.
ID: What is the importance of branding for today's design companies?
JA: Branding and communication are getting more crucial every day. In the growing competition for attention, people need to build trust in a reliable and understandable company. To be convincing, it can not made up just by marketing. Everything is connected, from the product to all channels of communication, so everything has to be developed together.
ID: Favorite product (that you didn't design)?
JA: Noguchi's Akari lights and Thonet bentwood chairs are still among my favorites.
ID: Where did you grow up, and how did it influence your work?
JA: I grew up in Germany but was very close to France and the Mediterranean culture. From Germany, I learned values such as responsibility, reliability, and the wish to discover the essence of things. In the Mediterranean culture instead I found lightness, sensuousness, and a connection to the simple joys of life.
ID: A secret source you're willing to share?
JA: Gardening.
ID: An item you couldn't live without?
JA: A quiet, comfortable bed.