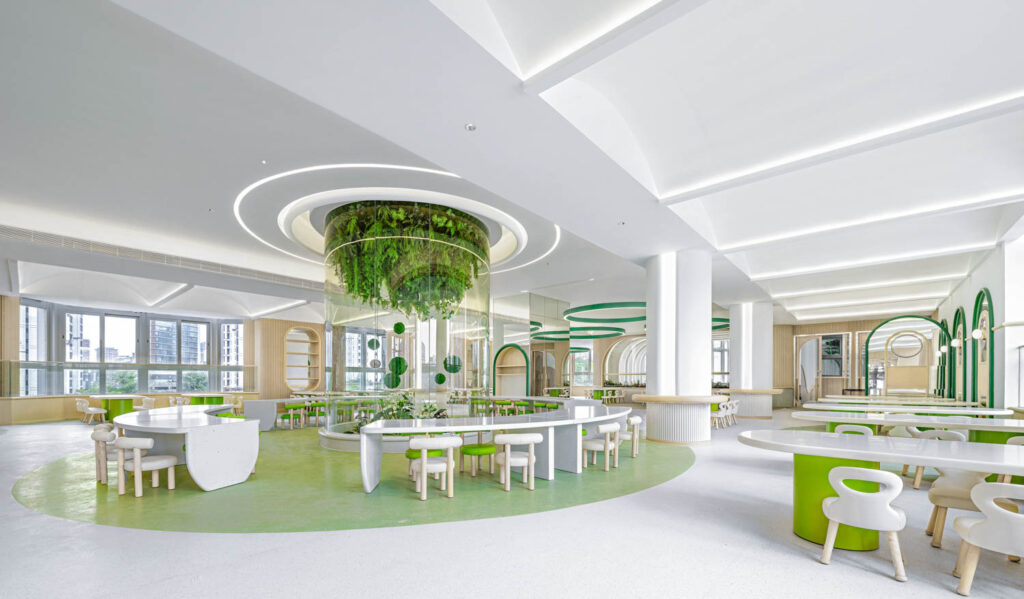 10 Questions With… Joey Ho on Designing Spaces for Kids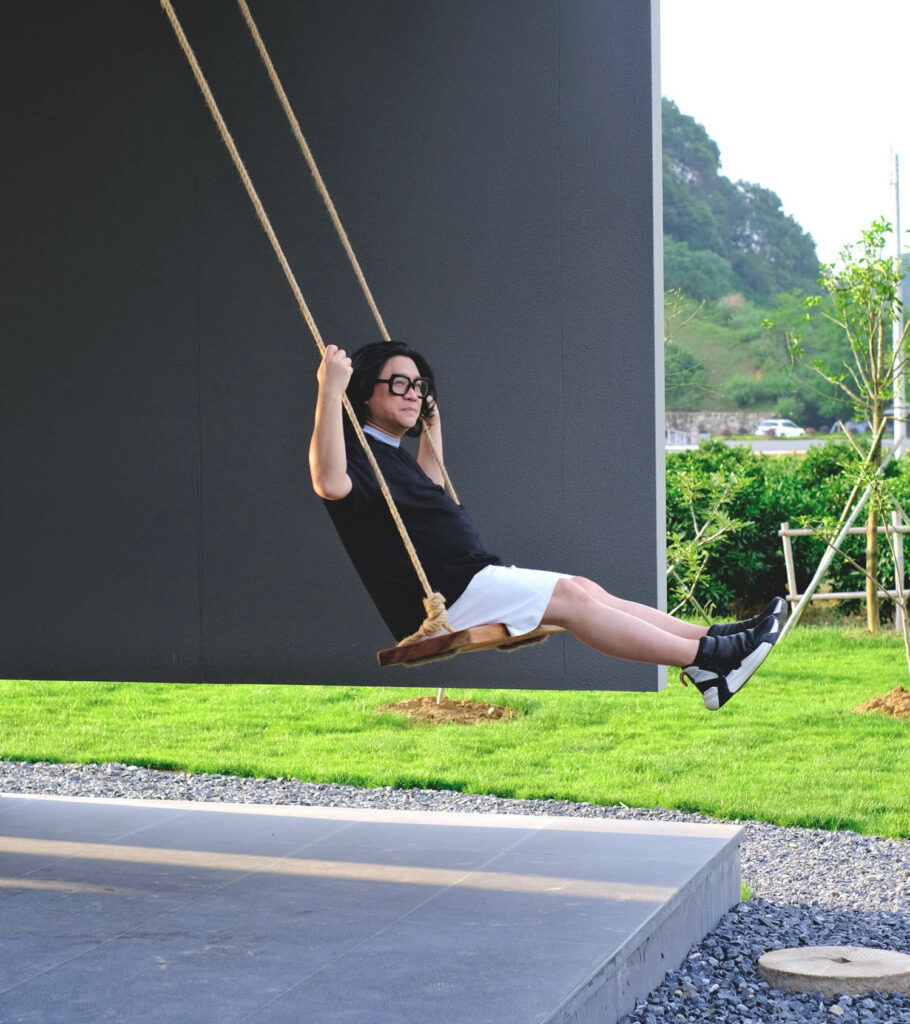 The third floor of an office tower in Hong Kong's Central Business District may be an unusual pace to find an outside-the-box pre-school, yet this is exactly where Spring Learning has nurtured young children for the past decade in facilities curated to encourage active and passive play. It is also where Joey Ho first got his feet wet designing kids' spaces. A second Spring Learning in Beijing soon followed. Since then, Ho has overseen an international portfolio of projects that engage children across different cultures.
Ho himself is a poster child for culturally-sensitive design. Born in Kaohsiung, Taiwan, the Singapore- and Hong Kong-trained architect has worked on interiors from India to Australia as well as stateside. He operated his eponymous studio Joey Ho Design from 2002 to 2015 and served as chairman of Hong Kong Interior Design Association (HKIDA) from 2017 to 2020. After joining Patrick Leung of PAL Design Group in 2015 as design partner, he began taking on more kids' spaces alongside the firm's core residential and hospitality projects.
Here, between seminar talks and site visits, Ho shares his love for drawing and enthusiasm for learning, as well as key takeaways from designing kids' spaces and a sneak peak at a children book by his daughter, Joelle.
How Joey Ho Designs Whimsical, Learning-Centric Spaces for Kids
INTERIOR DESIGN: How did you end up in Hong Kong?
Joey Ho: It is in my blood to move around. My father was a carpenter and initially wanted to move to the States. Singapore was intended as a stop gap for us and we moved there when I was in grade four. Dad managed a factory that manufactured doors and frames before starting his own business doing the same. He always wanted me to take over, but my first love is comics. Of course, my parents were dead set against that as a career. I was expected to go to university and I thought architecture was the closest thing—at least I can still draw!
I did my undergrad at National University of Singapore. I discovered that I really loved architecture—it showed me how big the world is. After my bachelor degree, I worked for a year in Hong Kong. I have long been attracted to the city's chaotic energy, and I love the films of Wong Kar-wai. I ended up doing my master at The University of Hong Kong (HKU).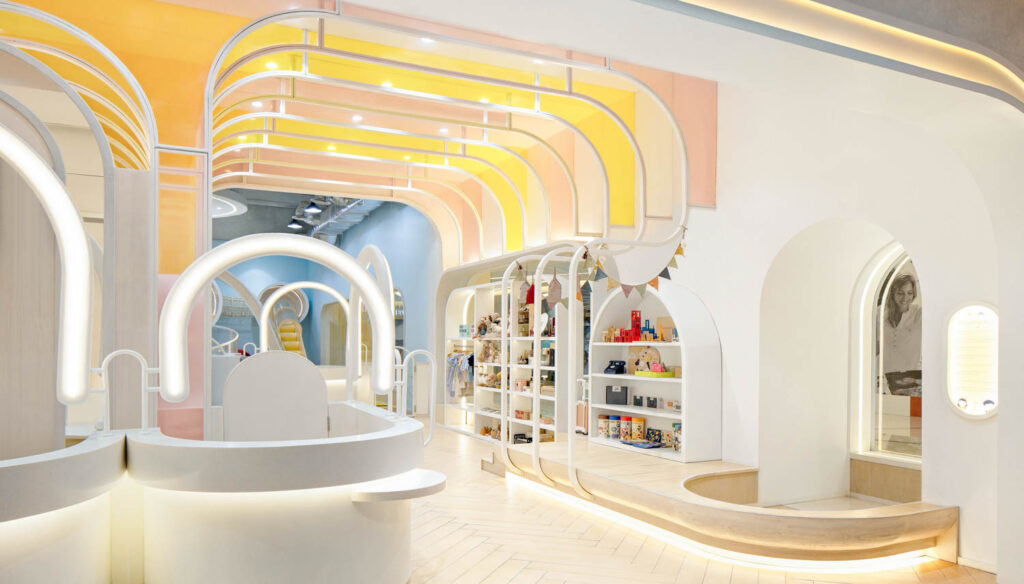 ID: Why switch from architecture to interiors?
JH: After HKU, I joined Rocco Yim. Working with him gave me a full picture of how to run a job. While there, I designed and operated a café called Architude with Jason Yung, another HKU alumnus; we also sold second-hand books. It was really fun, and showed me that small projects can also be architecture.
After Rocco, I ran a studio with Anson Chan for a couple of years before establishing Joey Ho Design to concentrate on interiors in 2002. I still love architecture, but I don't want to devote so much time to a single project. Interiors are perfect.
ID: Why team with Patrick Leung after running your own studio?
JH: When I first started Joey Ho Design, it was like climbing a mountain. I wanted to reach its summit: Bigger projects, more awards, better budgets. Over time, I became exhausted. Maybe it is about climbing different mountains? Working with Patrick allows me to see different views. It may not be my name at the top or a very high mountain, but it gives me a broader perspective.
I know I am not very good at management. I really don't want to be a boss. It is a relief to be part of a bigger firm, with better bargaining power and more staff support. Being in a partnership allows me to keep learning and concentrate on my specialities and interests, like children's spaces. It lets me climb other mountains such as give design lectures, judge competitions, and have tenure as chairman of HKIDA—if I was still running Joey Ho Design, I never would have done that.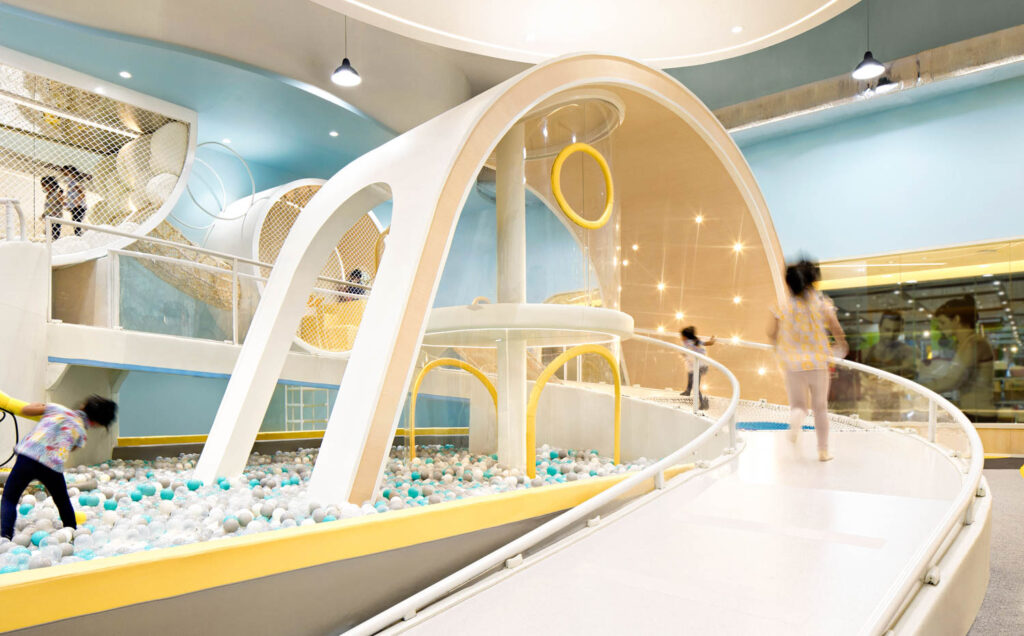 ID: How did Spring Learning spark your interest in children's spaces?
JH: Its founders are a couple that believed learning environments were not keeping up with the times, so they created their own pre-school. It changed my perception towards design for kids. The most important thing is to give them respect. How do we do that? I introduced ways for them to be at eye level with adults, and used simple graphics that ignite their imaginations.
I discovered there were a lot of possibilities in this genre of design. It's challenging, because it is about psychology and creating more meaningful spaces, with the ultimate goal of children growing into happy, well-adjusted people. That is why it is exciting.
ID: What are some lessons learned designing for kids in different countries?
JH: Asian parents tend to prefer pre-schools with games and toys. Our challenge is to avoid designing amusement parks. Playing is not just about props. Anything can engage children: cooking, art, an interior streetscape. They facilitate role play and help develop social connections.
India loves color, and we introduced more color for Singapore International School in Gurugram. There, we reset the concept of blue and pink to avoid their association with gender. In Jakarta, kids don't have much opportunity to play outdoors as the weather is always very hot and it can be unsafe. For Buumi Playscape in Jakarta, we created an indoor landscape with color based on cultural preferences.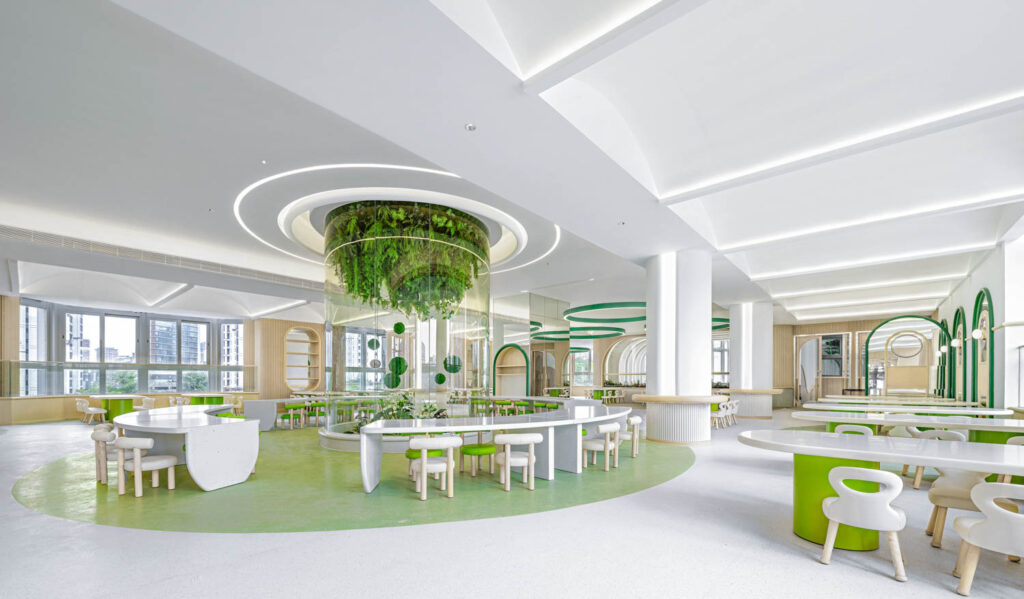 ID: What makes ECNU Xiping Bilingual School a special project?
JH: We came on board while the school was under construction. We changed the façade and added semi-circular balconies with portholes for small children to look out into the courtyard. The façade now resembles stylized budding flowers against the green walls we added.
We took inspiration from Xiping. The city is next to the sea and we included a glass aquarium in the lobby with seating around it to encourage appreciation of marine life. Kids love hiding, and we added large pods that look like bubbles so they can hide within while waiting for parents to pick them up. There is a central atrium with a glass elevator that is like a small garden for children to romp within even if the weather outside is bad. We designed four classrooms that can be combined into a large art space for group activities. It is a cozy, inviting space where kids can draw on the floor as well as typical desks and chairs.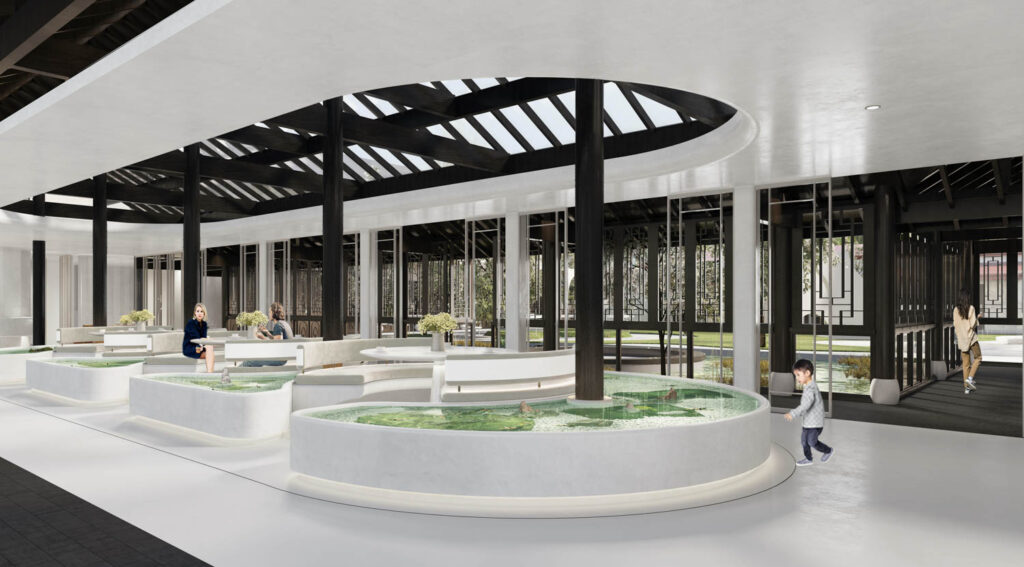 ID: You recently completed a children's village in Kunming?
JH: It was a very run down site with a number of traditional courtyard houses that we converted into a cultural village. It combines classes with farming concepts. We adapted the courtyard houses into tea houses, with a fish pond in one of them. Kunming is known for its abundance of wildlife, and the village is an immersive environment for parents and kids to learn about nature. The next phase of this project will be a hotel for them to stay in!
ID: Could you tell us about the Shanghai Children's Theater?
JH: It is under construction in a new shopping mall. The concept is to present live drama targeting children with the formality of an adult theater. Through signage, lighting and other visual cues, we referenced West End and Broadway theaters. We introduced an art deco feel with traditional elements such as a marquee and thick curtains. In the lobby, we designed a mini stage to showcase live coming attractions.
ID: Why did you start drawing again during the pandemic?
JH: Like everyone else, I had a lot of time on my hands when I couldn't travel to visit sites, judge award competitions or give talks. In my spare time, I went back to my first love: drawing comic strips. I also began sketching portraits and landscapes. I had previously studied ink drawing under architect Raymond Fung, and got back into that, too.
ID: How did you end up helping on a children's book by your daughter, Joelle?
JH: Joelle and I have been sketching together since she was a little girl. I think she is more talented than I am. Now that she is in university, we talked about working on a children's book together: She would do the writing and I would do the drawings. After she finished writing, I still hadn't started any of the drawings. So she did those, too, and I helped her edit them down to suit the story better. She got it done in time for the Hong Kong Book Fair this past summer. In a way, this children's book shows both our love for learning and drawing.