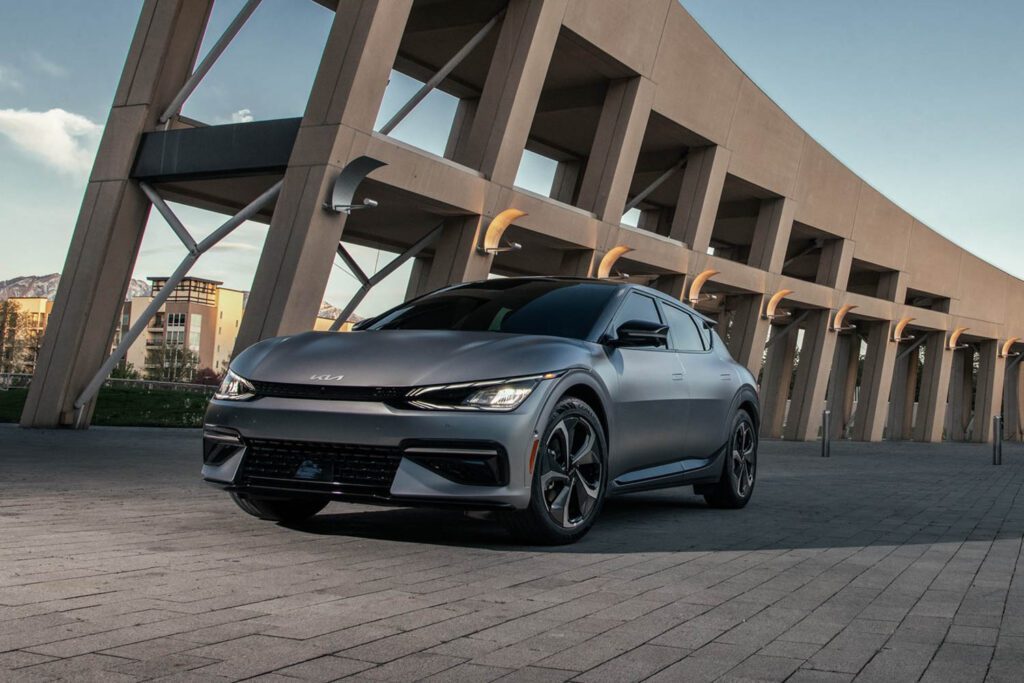 10 Questions With… Karim Habib
Fluent in Arabic, English, French, German, and Italian, South Korea–based, Lebanese-born Canadian designer Karim Habib exudes an understated international flair—and so do his unmistakable automotive creations. Habib, the head of the Kia Design Center, is renowned for his exceptional ability to reflect brand identity in his designs, including the nascent Korean brand's buzzy new electric EV6.
His most recent role was as executive design director at Infiniti Motor Company, overseeing the design of the brand's latest concept vehicles. The designer worked previously with the BMW Group, where he was a protégé of designer Chris Bangle, who himself was an acolyte of Frank Gehry. Habib studied Mechanical Engineering at McGill University in Canada, as well as Transportation Design at the Art Center College of Design in California. Here, we discuss his career along with what's new and next.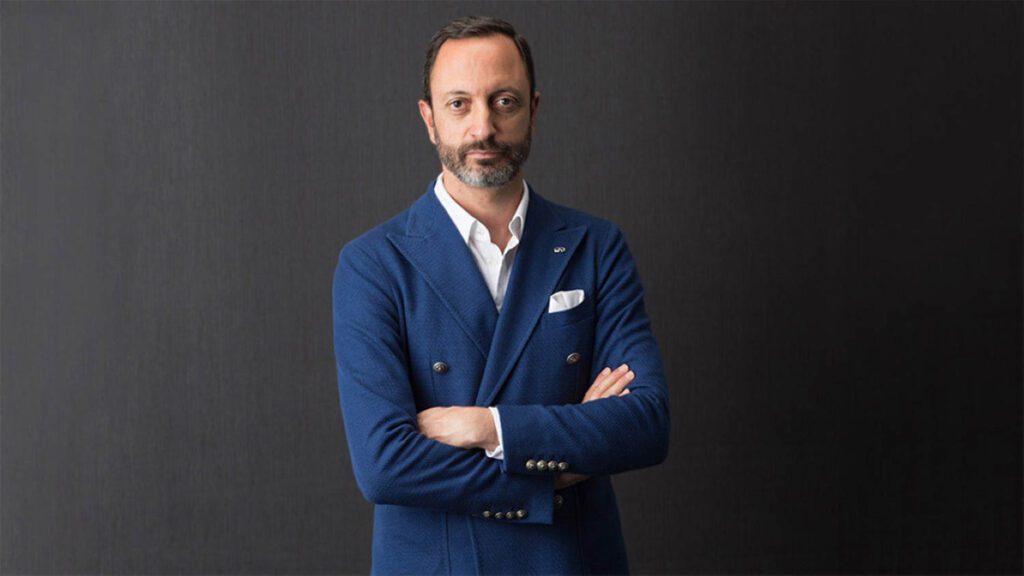 Interior Design: Tell us about your upbringing.
Karim Habib: I was born in Lebanon, but my family left when the civil war started. We landed in Canada in 1981. That's been my home ever since. I completed my engineering degree in Canada, and I studied car design in Switzerland and in the U.S. I lived in Germany for about 20 years, followed by two years in Japan, and now two years in South Korea.
ID: What's your educational background?
KH: I knew I wanted to be a designer from very early on, but not necessarily a car designer. I was drawing objects: chairs, furniture, cars. I wasn't quite sure if I wanted to make design a profession, so I pursued mechanical engineering and studied design after that.
ID: What were your early design influences?
KH: Italian furniture design and industrial design were always very inspiring to me. My poster car was the Lamborghini Countach, like many kids my age who are now adults, it was such a mold-breaker. It was designed by the legendary Marcello Gandini who was known for producing wedge-shaped vehicles that defined the 1960s and 1970s and went on to become a residential architect and interior designer. I was also influenced by another seminal Italian of the era, Maserati designer Pietro Frua. This admiration was bolstered by his time later spent practicing design in Italy producing the BMW concept vehicle.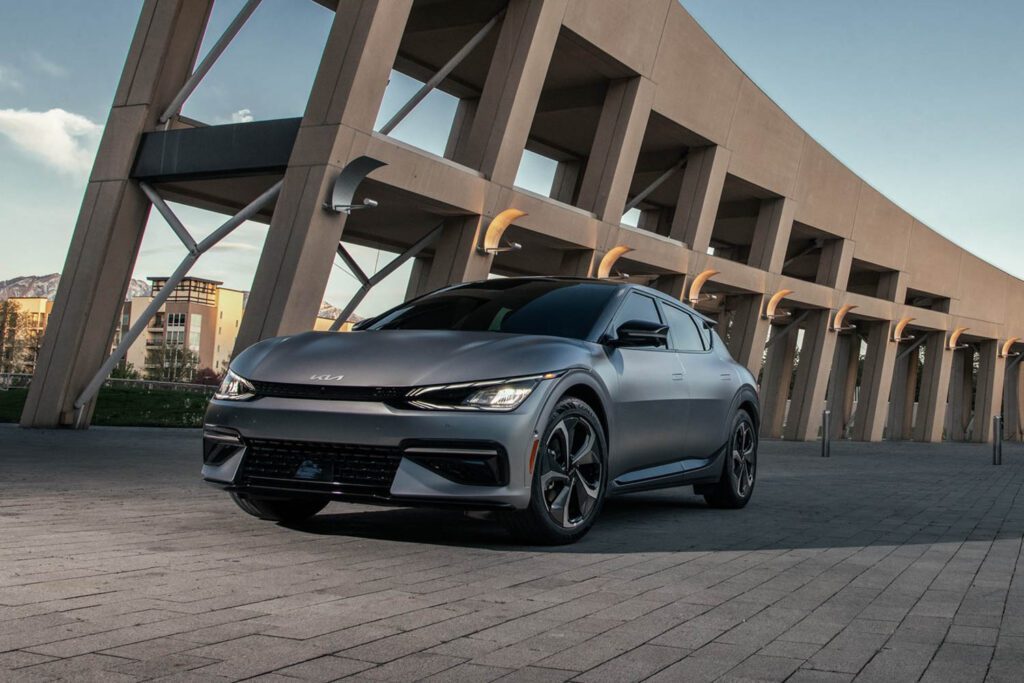 ID: How did you get your start in the automotive design industry?
KH: As I was studying car design, I had a couple of professors who worked at BMW Designworks in California. They had a unique way of thinking, and I loved working with them. Through them, I met former BMW Group chief of design Chris Bangle, who gave the commencement speech at my graduation. He offered for me to come work in Germany.
ID: What have been the major moments in your career?
KH: Luckily, I've had a few. One that shaped me as a designer was getting to do the Concept CS for BMW. It started a new phase for BMW design. I lived in Italy for about a year to create the concept, and I worked with some traditional Italian suppliers, modelers, and engineers who had been in Torino since the 1970s or earlier. Their presence and influence were incredible. It really changed my thinking about cars.
ID: Tell us about your latest project.
KH: The Kia EV6 ushers in a new era in terms of design, but also brand and technology. It's really a turning point for us. EV6 represents what we aspire to be. It's dynamic and fun to drive, but at the same time it's packed with our best technology in an easy-to-use interior. It's very roomy, with the flat-floor, lean dashboard, and space where you can slide from left to right. With the floating console, you can place things instinctively. EV6 is quality and refinement, but at the same time it's just fun and easy—which is Kia to me.
ID: What were you trying to achieve with its interior design specifically?
KH: EV6 has a driver-centric feel to it. It's one of our most dynamic cars, and there is a bit of jet-fighter cockpit to it. The driver is not isolated from the passengers and the rest of the car, starting with the floating dashboard and floating center console. There is open space that instinctively makes it easier to communicate with passengers. At first, we didn't realize how good the flat floor is, and now we fight for every millimeter for it to be as flat as possible. The flat floor doesn't decide for you how you want to sit. In that sense, it is a shift to something more natural and instinctive for us.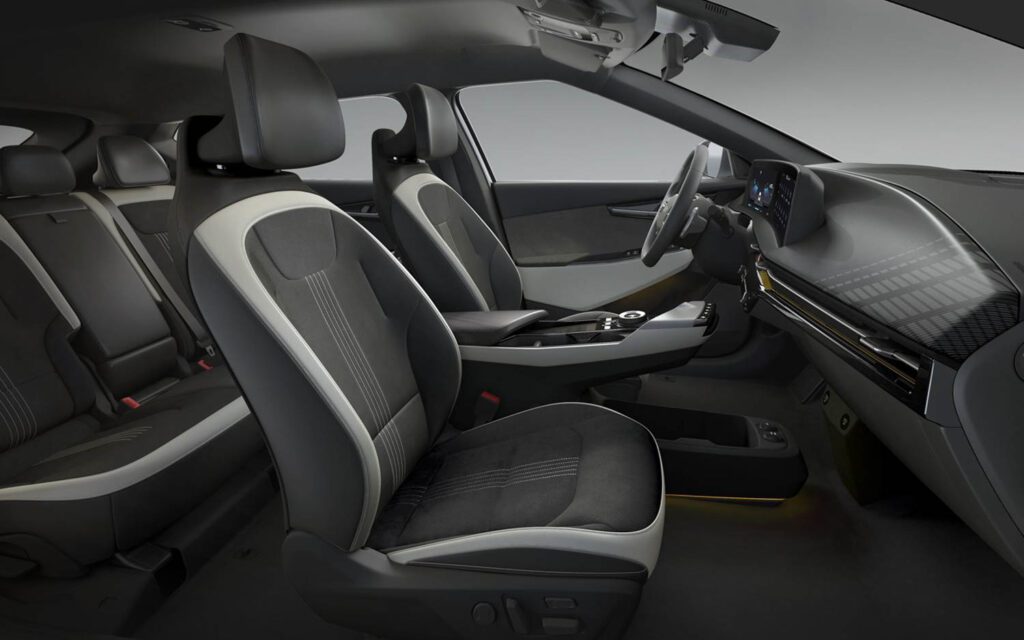 ID: Was the EV6 affected by the pandemic at all?
KH: The pandemic has affected what we are designing because we are thinking differently about shared space, and anti-bacterial and anti-viral surfaces. The pandemic has also influenced how we see the future of car sharing, and we've developed ideas for a world that lives with pandemics. As for our work process, we do a lot more from home. We found out that it works exceptionally well for certain things. Oculus-type goggles enable us to have reviews with our studios in South Korea, the U.S., Europe, and China. We all put on the goggles at the same time and review the same model virtually.
ID: What do you have up next professionally?
KH: We are going to show more of that over the next few years. As designers, we are rebuilding the brand. The products mirror and amplify the brand image, the architecture of our dealerships, and our points of sale. The presence of design in every visual touchpoint strengthens the brand.
ID: What are you looking forward to in life?
KH: Balance between my health and my family's well-being, and the joy I have at work.