10 Questions With… Louis Denavaut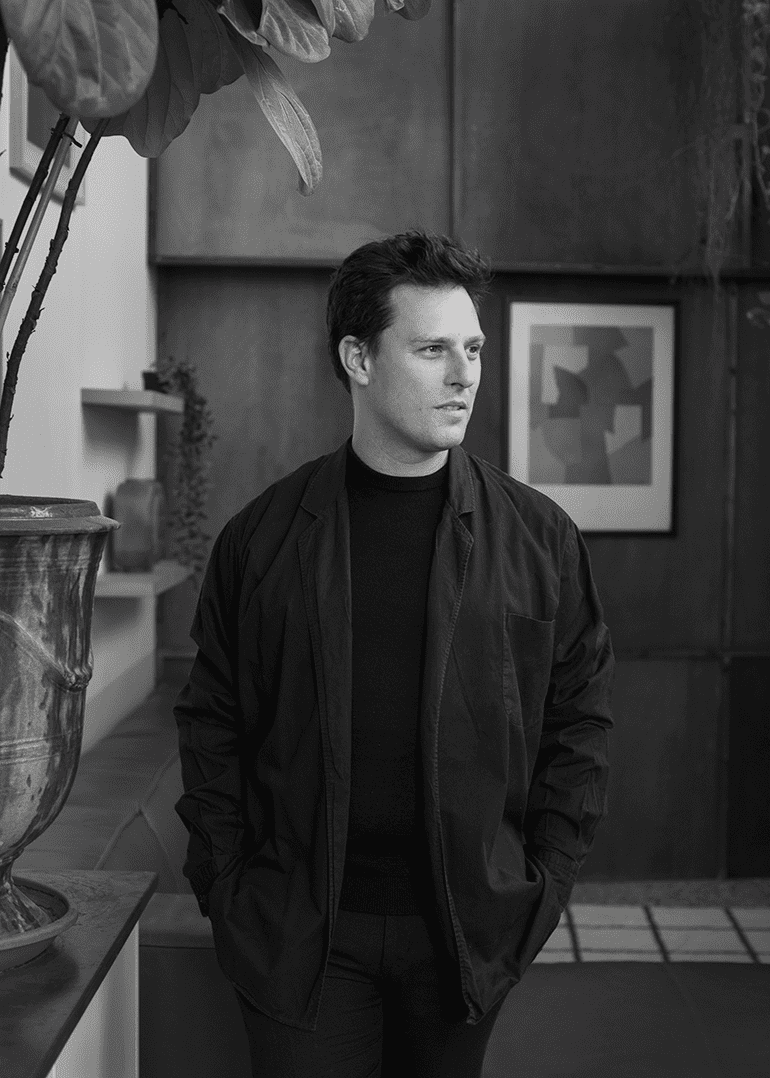 Based in France, Louis Denavaut started his professional path in the contemporary art world before becoming an interior architect and designer. Trained at École Camondo in Paris, he then designed luxury cosmetics shops in Asia, became a consultant for Louis Vuitton and created furniture for the renowned HEC Paris business school, among others. In 2018, Denavaut launched his eponymous studio, working on commercial and residential projects. Inspired by Alvar Aalto, Office Kersten Geers David Van Severen and De Vylder Vinck Taillieu, Denavaut considers the design of objects and the process of drawing two key elements to understand the rhythm of a space and achieve balance between technique and aesthetics. Denavaut's recent projects reflect how he transforms interior architecture into an artistic gesture.
Interior Design: What was your overall design goal for the new offices on Avenue Matignon?
Louis Denavaut: Above all, the objective was to provide real comfort and create functional spaces, which would also be aesthetically pleasant.
ID: What atmosphere did you want to create in the new offices on Avenue Matignon and how did you achieve it?
LD: The atmosphere was created thanks to the made-to-measure pieces of furniture. It is complicated to put an ambience into words but I feel it really works visually. Sometimes you have the feeling you will meet Sean Connery down the corridor.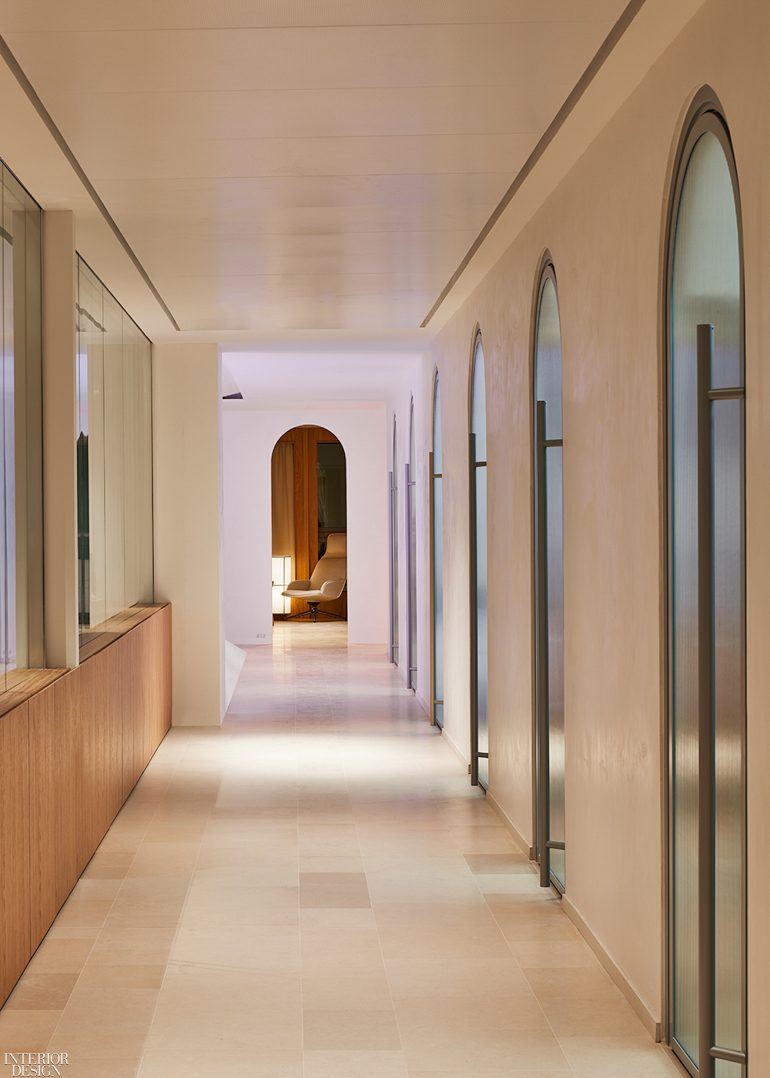 ID: What is the story behind your recent project "Passage Thiéré"?
LD: For this project, we demolished everything to start from scratch and rethink everything with the clients, who are also my friends and young collectors of contemporary art. So the idea was to do something that would evoke a Parisian gallery. The two curved walls, which divide the private space from the living area, allowed to create a strong identity in this apartment.
ID: What about the offices Chauchat?
LD: For this project, I had to redesign the transitional spaces, including the porch, small courtyard and staircase. The objective was to use typical elements of classic Parisian buildings while giving them a subtle twist to give tribute to Andrée Putmann who once had her office here.
ID: What is your first memory of design?
LD: My first memories of design are more related to the old objects and houses that belonged to my grandparents. For example, I remember a concrete tank that my grandmother had installed in the bathroom of her house in the south of France. It was like a small indoor pool–very poetic.
ID: What made you want to become a designer?
LD: Initially, I was more attracted to contemporary art but then I quickly started to like a lot the possibilities of design (both for objects and interiors), which can also convey an important message, often about what wellness is.
ID: Can you describe your previous experience in the contemporary art world? How does it influence your work today?
LD: When I was younger, I didn't really know what to do. I played rugby a lot and did several small jobs. One of them was to be a waiter in an art gallery where I ran into many young artists. Meanwhile the brother of one of my friends was an artist who introduced us to several other young visual artists. We spent time with them, partied together, and sometimes we helped them to install their shows. This is when I started to like being involved in this world.
ID: Can you name some people in the industry who inspire you and tell us why?
LD: I am impressed by my friends of Festen Architecture (we studied together) and I love the work of Laurent Deroo who designed all the boutiques of fashion brand A.P.C. I am also fascinated by all the young generation of Belgium architects; nothing seems complicated for them and they have this talent of reinventing ruins with small budgets and with style.
ID: What are some of your upcoming projects for 2021?
LD: There are, among others, a Parisian apartment [in the works] for a painter and a writer, and a countryside house in brick located in the Baie de Somme (in the French region of Picardie), which will be a radical manifesto.
ID: What is your dream project?
LD: I would love to design a restaurant, if a chef reads us…