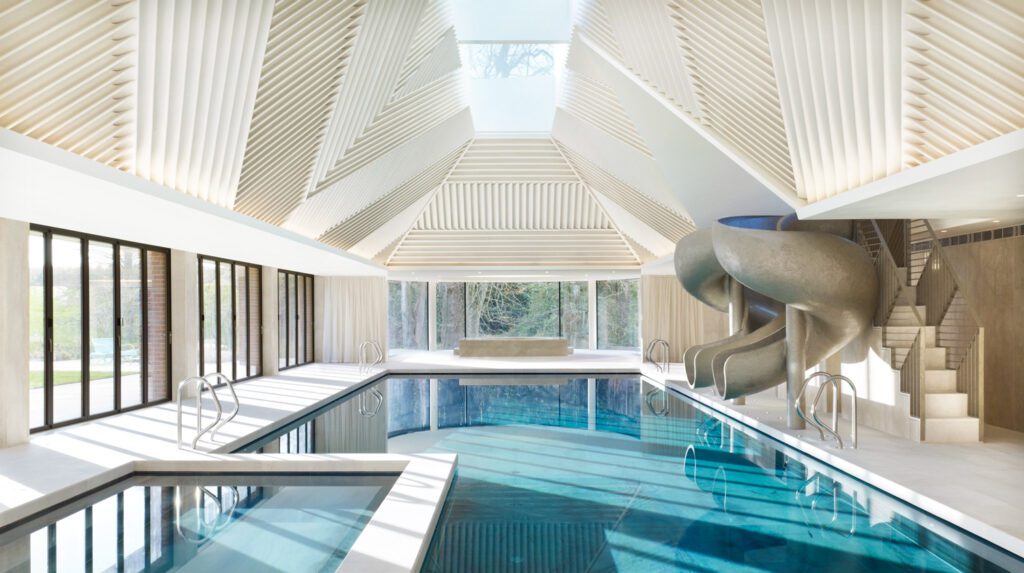 10 Questions With… Rafael de Cárdenas
For Rafael de Cárdenas, who got his start in fashion, the show was the thing. His instincts for the eye-catching, yet thoughtful, deployment of both minimalism and extravagance have made a mark in residencies, retail, and hospitality spaces around the world. In 2006, he opened his namesake firm; now, he splits his time between New York and Paris while completing projects including flagships for Baccarat in New York City and Kenzo in Seoul, alongside exhibition spaces for Cartier, Christie's, and Rodarte. He has also served as artist director for Abby Banger's Object & Thing art and design fair in New York.
Here, de Cárdenas offers insights into his projects, checkerboard shoelaces, and the enduring influence of Cybill Shepherd.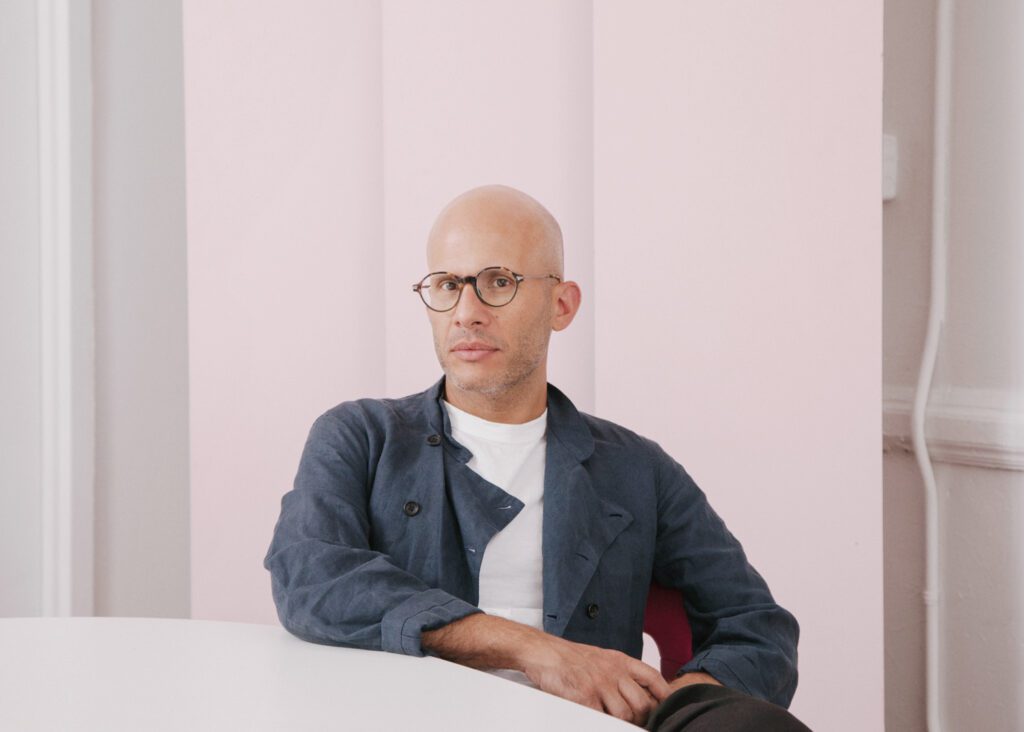 Interior Design: Let's start at the beginning. When did you first become interested in the appearance and organization of things?
Rafael de Cárdenas: I grew up in New York, sort of Midtown West near Columbus circle. But my first real memory of imageability was in the third grade when I started dressing myself and chose shell-toe Adidas with checkerboard, fat laces. I was probably still wearing, like, a Genera pirate shirt or something my mom got me. She was into drawstring-front clothing. Both my mom and dad were super clotheshorses.
ID: And that's when you really got into fashion?
RdC: Yes, but my interest really became more cultural then about clothing. I studied fashion at RISD and then got recruited out of school by Calvin Klein. But the day-to-day of designing clothes was not what I wanted to do. I was more interested in the shows. I would watch the Hussein Chalayan shows produced by Alexandre de Betak and think: Going to architecture school might prepare me for that.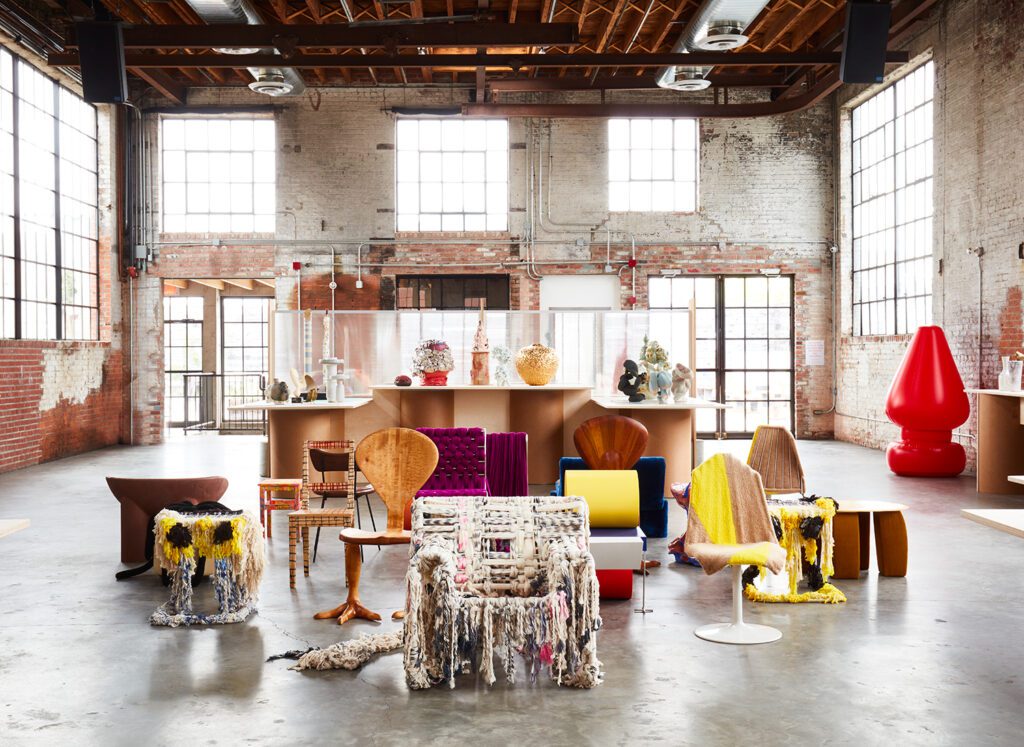 ID: What did you learn working as a menswear designer at Calvin Klein, such a big, corporate house?
RdC: I learned how to organize a studio. Every part was his vision. Our studios were these beautiful John Pawson visions, which was so nice. I liked the clothes but seeing it all in movement was the validating moment for me. What is the emotion that's supposed to be there and what is the instrumentation that makes it happen?
ID: You earned a masters in architecture from UCLA—did you find answers to those questions?
RdC: I began working for Greg Lynn, and we were finalists for the World Trade Center competition. But when Libeskind won, I just felt like going from the most exciting design project in the world to doing the regular in-and-out of architecture wouldn't work for me.
At the time, we were working with Imaginary Forces on the packaging of our presentations. I went to work with them as a production designer on commercials and film, while freelancing for Greg. And I learned a lot about temporality. You can intentionally script the way someone behaves in a space. We were always scripting, for example, how you walk into somewhere. And then, also, I was doing my mom's friends' kitchens and stuff like that. I was always like: Let's make your cabinets out of anodized aluminum! They didn't want to do that. (Laughs.)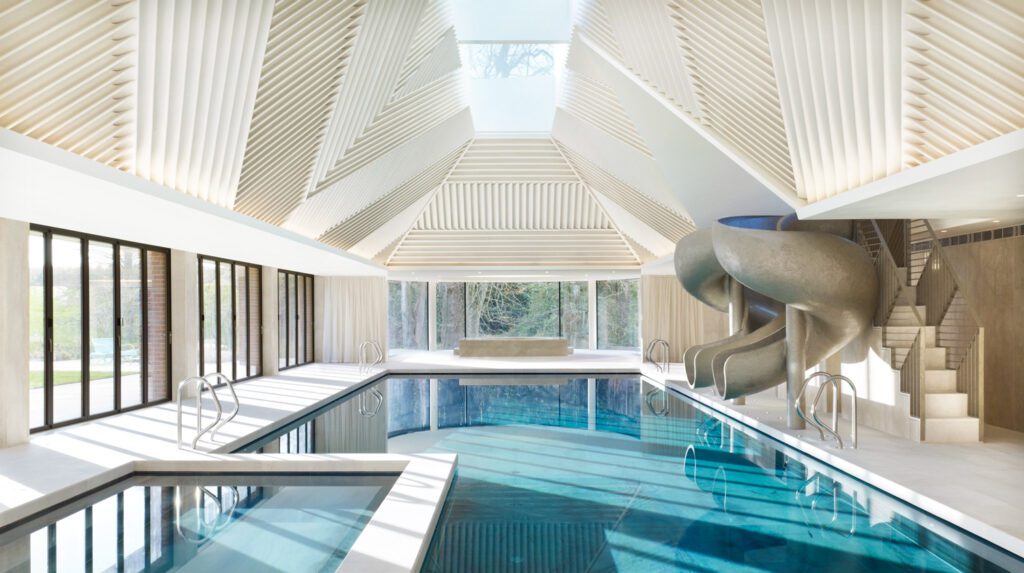 ID: What led you to founding your own firm?
RdC: I wanted to be my own boss. I wanted to make enough money to do my own thing. And finally towards the end of 2006 I had two projects that required full-time attention. I had to let go of everything else. One was Parker Posey's apartment in the East Village. I don't know why she hired me; I'd never done a full apartment before. At the time I thought of everything through the lens of architecture school, which is really not decorative. It's very much a leftover of the value of high modernism. The world of decorating—of why you would put a vase somewhere—seemed foolish, or I'd been taught to think so. But this was the first time I did things like picking furniture that wasn't designed with a capital D, but from flea markets and covered in red velvet that looks cool with a driftwood table and a chair we found that's made out of horseshoes. How do you make that work? And then if you have a chair, you need a little table next to it to put a drink on. That kind of successive thinking was new to me.
ID: What are you own offices like?
RdC: I had a moment when I was really into Cybill Shepherd's office in Moonlighting. The office was basically three rooms, and one large one was like her office with lots of art and a conference table and two Magistretti sofas.
ID: Rizzoli published a monograph, Rafael de Cárdenas/Architecture at Large: RDC/AAL, to celebrate the firm's 10th anniversary in 2017. What was it like looking back on your work?
RdC: It was important to have a book that wasn't a catalog, that wasn't a business development document. It's a soft cover, so it feels intimate. I took a lot of steps to try and make the book not be about beautiful rooms, but about the practice. I'm impressed, yes, and wanted to represent that in a specific way. It was also humbling. And scary. You often feel like you're pulling the wool over someone's eyes. When you see all your work together, it's like, I know how to do this.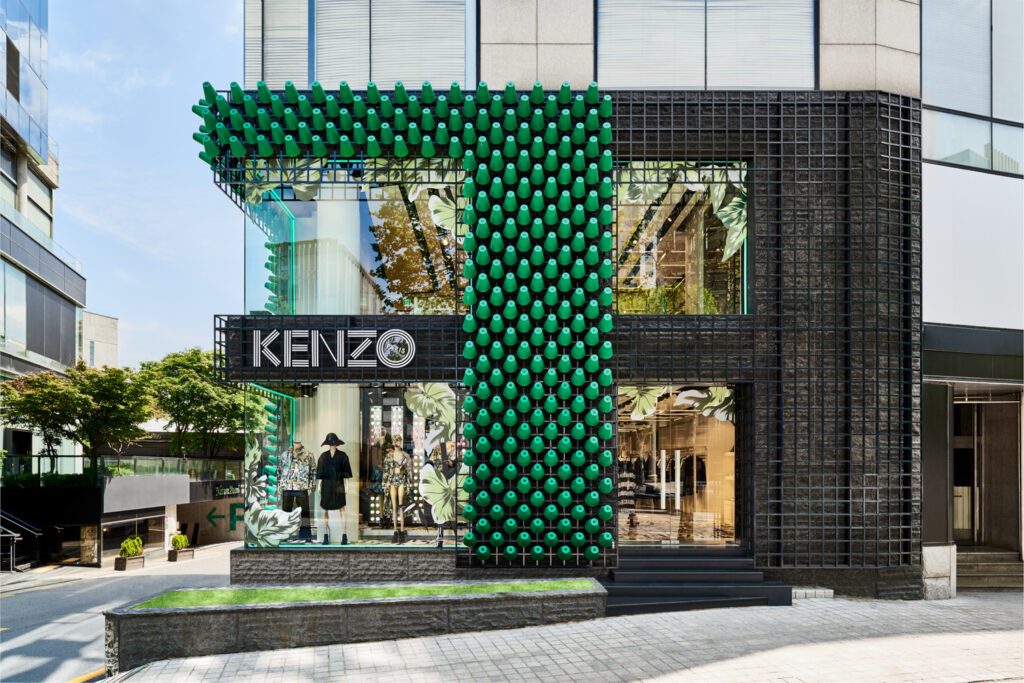 ID: And still taking risks, as in the Kenzo flagship in Seoul; could you talk about its façade?
RdC: In any concepting phase, we typically go through lots of design iterations that are wildly different from each other. We probably had 30 or 40 options for this. In the end, the idea of thread spools in a tailor ship gave me this idea. We'd wanted to do something 3D anyway. Humberto and Carol gave us free reign. When we presented, we said: This is nothing we've ever done before and we don't know how to do it. But we want to try. And they said: Cool, so do we! The first spools were latex but that was problematic for a lot of reasons. We went through all kinds of materiality before decided on ABS plastic for reasons of cost and ease of production but also the ability to retain color without dulling over time.
ID: What was the inspiration for the Broadway Bar at the Nordstrom flagship in the Central Park Tower?
RdC: That particular intersection, of the old façade on Broadway and the new building coming from 58th street, produces this interstitial space because the floor plates don't match. That was a nice, exciting thing that produced a mezzanine condition and the ability to see the space from eye level and above, but you could also descend into the space. Its verticality was inspiring. Also, I was probably really thinking of Mr. Chow in LA, which I have to say is pretty great. It's a similarly narrow space with high ceilings, primarily a banquette with a vase with an orchid and a spotlight. Who wants more than this? And it inspired the artwork that hangs in the space, that makes it cloudy and heterotopic and enhances the verticality. I was also thinking of Mickey Rourke's apartment in 91/2 Weeks, which is a constant source of inspiration with that Breuer chair and wall of TVs. There's a little of that in there, too.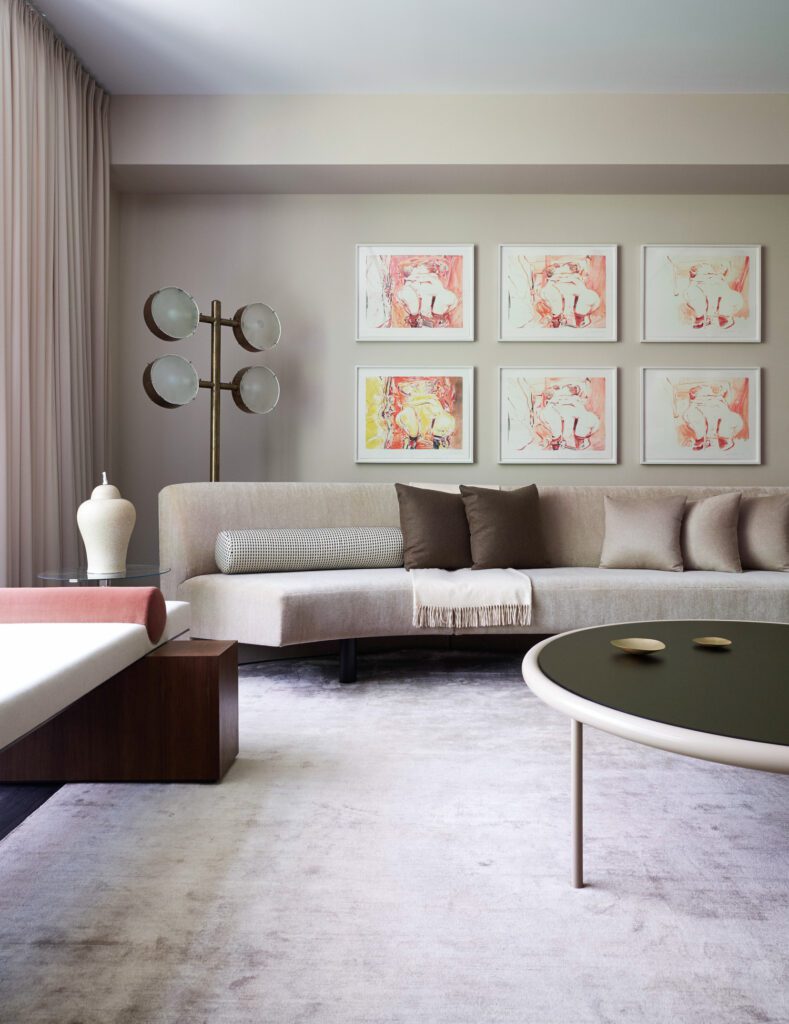 ID: You recently completed residences in Parc Monceau and in the Olympic Tower here in NYC. What else is on the board for you? 
RdC: I finished a first ground-up project, a pool house in the English countryside, a few years ago, and a second one, in Seattle along with ones in Colorado and Long Island in the following years. The international growth of the studio has been cool: there's now a residential project in Geneva. For a project in London, [we redid] a residence we did years ago—literally ripped out the entire building and started from scratch, because the client's lifestyle changed so much. It's kind of fun to rectify every mistake you made the first time! (Laughs.)