10 Questions With…Scott Hudson
Since 2001, Washington State-based Scott Hudson has married keen business acumen, straightforward design principles, and a love of the Craft Movement, to offer the design world sleek and performance-forward

Henrybuilt

systems for kitchen, bath, media and office. These customizable and fully integrated systems (with showrooms in Seattle and New York) bring a new perspective to the European "system" philosophy. Over the years, Hudson's office has worked to perfect and simplify these systems, and the response from the design community has been staggering. The company takes inspiration from Scott's grandfather, Henry Spurgeon Hudson, a North Carolina cabinetmaker, carpenter, stonemason, and farmer. Here, Scott discusses sweet simplicity, quality control, and making his grandafther proud.


Interior Design: What are some of Henrybuilt's latest business developments?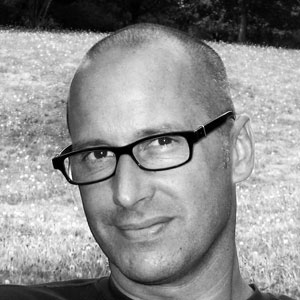 Scott Hudson: At the moment, we're working on multi-unit projects in New York as well as full-house projects in Lake Tahoe; Sonoma, California; and Los Angeles. We've grown almost 100 percent over last 18 months, and have been working toward perfecting every aspect of the system. That's been our big picture all along, and our core direction—always refining the product and the company. As we offer a better product, there's increased word of mouth and, subsequently, more customers. Meanwhile we're opening a facility in California, which makes sense since about 20 percent of our customers are in northern California.


ID: Henrybuilt's new Opencase system can be reconfigured as a pantry, multi-use shelving, wine storage and more thanks to its hooks, shelves, and bins. What makes it unique?


SH: Opencase is definitely my favorite new product. All the parts are interchangeable, with dedicated functions, and it's the definition of "sustainable design." When kids are three years old, you need boxes for their Legos; when they're 17 they needs hooks for their clothes. Opencase can do so many things.


ID: You've also introduced standalone furniture pieces recently. How is this adding dimension to the brand?


SH: Well, the revenue is small?—as all of our marketing starts from the kitchen?—but creating is a beautiful thing. Our most successful piece has been our Wave bench, which is a nice representation of the artful side of the process. We've almost finished our new furniture studio, and it all relates directly to items we have in the Henrybuilt system.


ID: What are your top priorities at the helm of the company?


SH: We have the philosophy that the purer and simpler the process on the inside, the purer and simpler on the outside. A kitchen system alone is complicated, with hundreds and hundreds of parts, and a lot of hard work goes into it. It's impossibly complex to figure out how we get it all together and ship it thousands of miles so that the end result is perfect. But the most important thing to us is the quality of the product. We design this product, inside and out, and market it without turning it over to another entity. As a result, the quality is never compromised, and the product just gets stronger. The goal has been to achieve the design quality and integration of European and Japanese influence with a Craft sensibility. Think about Shaker, how minimal and stripped down it was. We're inspired by that singular influence, and at the same time offer what European systems offer?—the integration of what most others approach as "parts" into a complete package.


ID: Has that been a hard sell in the US?


SH: People either get it or they don't. Those who do get it approach what we offer with an, "Oh my God, finally!" reaction. We're constantly fielding requests to add features or products, yet every time we simplify a system our business improves. It's that editing process?—eliminating the weaker parts of the product, or identifying a simpler solution—?that prompts the business to increase immediately. To use a common analogy, it's the difference between a Mac laptop and a PC laptop. A PC has way more options but many consider the Apple approach to be way better. What matters is experience. How does it feels to use that device, drive that car, be in that kitchen? In our minds, the real customer is the person who's going to be using our systems—?not a developer?—so it's important for us to design for individuals. Most architects we work with appreciate that we take into consideration the flow of a home.


ID: What about new technologies and fabrications? How keen are you on experimentation?


SH: We're always looking for ways to improve the consistency of our finishes, be they natural or technical. When it comes to sourcing, we always return to our core principles. Not all but most modern building materials are getting more and more about "surface" and the materials we use need to be able to be used for a very long time?if not forever. Our editing process is extensive, to say the least.


ID: You mentioned that your company grew by 100 percent in the past year. To what do you attribute this boost in interest?


SH: We've known, throughout the process of growing Henrybuilt, that the product has to show improvement in ways that are measurable by the market. Back in 2008 and 2009, if you were unable to put out a new product—?or if the improvements you made weren't valued by the market—?you were going backwards. The natural inclination when you're trying to survive is to huddle up and cut back, yet the real success stories of that time put out great, new, innovative products that energized everyone. We pushed ahead during that time, and it's paid off.


ID: What were some of the secrets of your "refinement" process?


SH: It sounds obvious, but never, ever make a decision that weakens the product in any way. Any cost-cutting effort is going to threaten you immediately, be it a lesser material or leaving a screw out. I know that takes incredible rigor in a tough economy, but look at what happened to the American cabinet industry. Our brand understands that we can't design for every individual customer, since the features would be 100 miles long. We've aggregated the needs and desires of market into a smaller subset of features, and because of that the product has been better. This notion can be challenging for some architects who work at Henrybuilt, as we're focused on those core needs that the market indicates are there.


ID: On that subject, what are the traits you look for in new staff members?


SH: We're more interested in an industrial engineering background than in a design background. The way we hire and the kind of people we're looking for have changed a lot in recent years. It's about finding the right combination of drive and talent. Many people are enamored with the design process, yet as our type of system gets more refined, we need people who are really analytical. We need people who think things through all the way. That's an uncommon skill in the building profession?—particularly with residential design. Everybody wants to be the hero?. We want the person who can get to the root cause of an issue and identify the fundamental driver of what will create quality.


ID: Do you take the time to appreciate success, or are you a "nose to the grindstone" kind of guy?


SH: It's hard when running a company?—at times it feels like we're taming a tiger. We can achieve a lot yet I remain primarily focused on the future. It's hard to sit back and go, "Wow, this is great." I will say that the "people" part is the most satisfying element. This company is a really positive environment for those who are starting a career and those who are older. We work with really amazing makers and designers, and it's satisfying to watch everyone advance and contribute.

I do wish my grandfather, Henry, were around. He never would have thought I would have had this company. When I was 18, I said to him, "Grandpa, I want to do something like you do." He said, "You're going to be a lawyer or doctor." After some time in publishing and software, I knew I wanted that building part to be there. Growing up and working with him on his projects showed me the satisfaction that comes from this work. I wish he could see this.