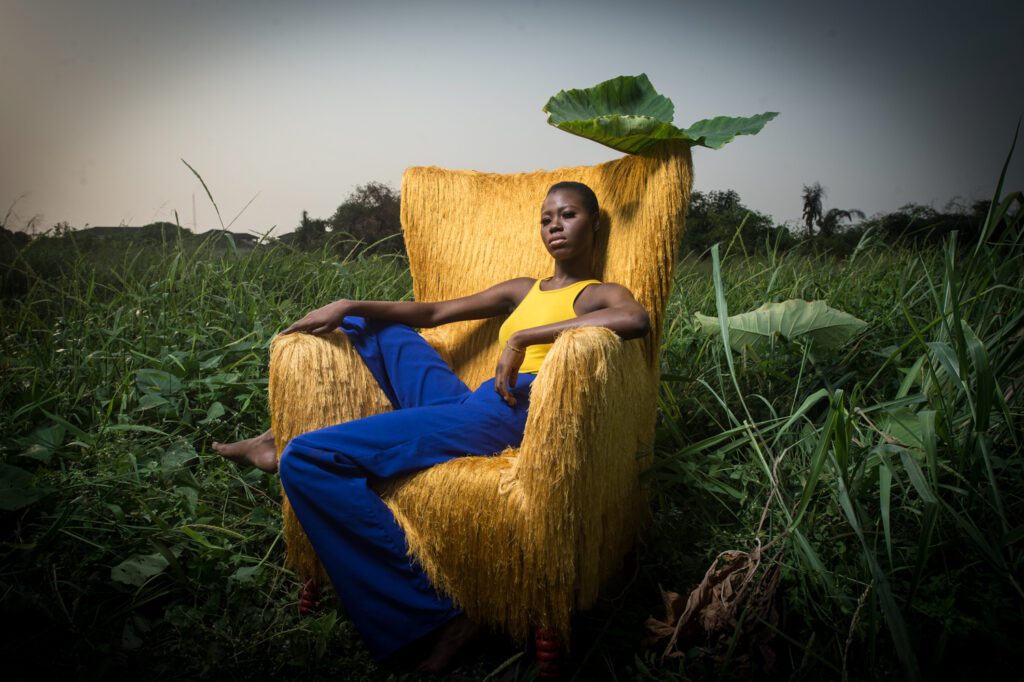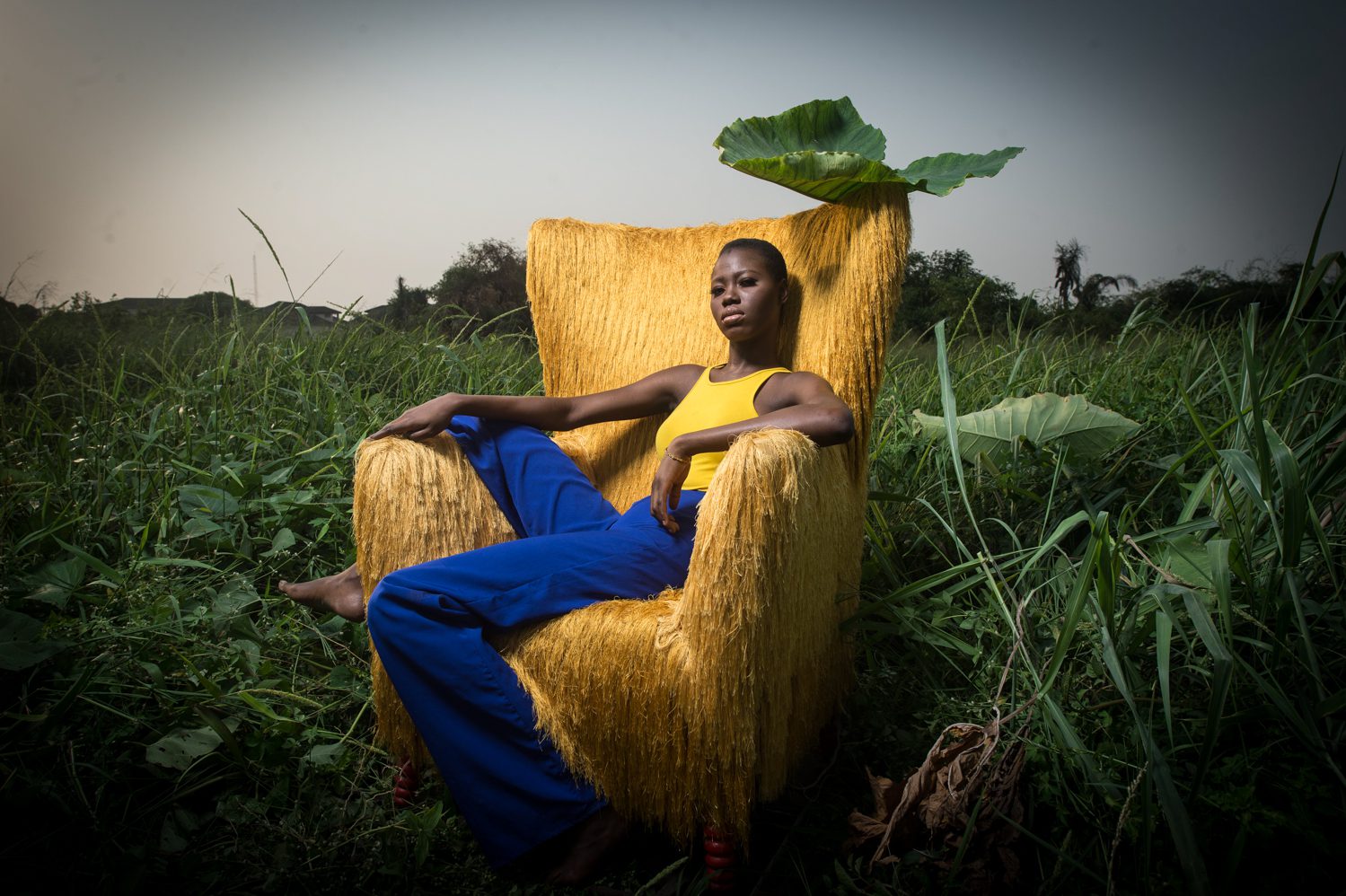 10 Questions With… Titi Ogufere, Founder of Design Week Lagos
Titi Ogufere is the very definition of a multi-hyphenate. The interior designer is the founder of Design Week Lagos and the Interior Designers Association of Nigeria, not to mention the 21st president of the International Federation of Interior Architects/Designers. Ogufere also is the creator of a new Netflix show about Nigerian design called "Made by Design," due to launch worldwide in the coming weeks. She describes her design taste and style as "rooted in an Afromodernism that is grounded in true African traditions" and "inspired by our landscape, our histories, and our traditions—the symbolism and geometry of Aso-oke fabrics, the intricacy and drama of basket weaving, the dynamic graphic gestures of traditional sculptures and devotional objects from this region." She loves a clean, impeccably styled space that is characterized by a combination of bold elements and neutral tones. "My favorite designers to use in projects are Jomo Tariku, Bibi Seck and Ini Archibong; I also often create my own bespoke pieces for projects," she says.
Here, Ogufere shares with Interior Design the beginnings of Design Week Lagos (taking place now through October 31), insights into African design traditions, and hints at what's next for her project with Netflix.
Interior Design: When did you start Design Week Lagos and what was the response?
Titi Ogufere: Design Week Lagos launched in 2019, but was prefigured by a number of events, festivals, and exhibitions designed to present contemporary African design in Lagos, so it was built on a strong foundation of interest. It was an enormously successful event, for many reasons. First and foremost, it was an opportunity to come together and really shine a light on the amazing work being done across the continent and across the city. Lagos is more of a driving city than a walking city. In terms of just happening upon work, from an American perspective, think of it like Los Angeles—you need to seek out creatives working in their studio, so you need to know who they are and where to find them. Design Week Lagos and the central exhibition provided a moment for the community to really come together, to share and convene with their peers, and see what is happening beyond the silo of their studios.
ID: Is Lagos a very dynamic city in terms of design and culture?
TO: Lagos is a city with incredible creative energy, and groundbreaking artists, authors, musicians, filmmakers, architects, fashion designers, product designers, and more. The energy, to me, is very similar to New York—it is a city that is able to hold many cultures, communities, and histories at the same time, and with an energy that is simultaneously fairly independent and brash while open, welcoming and fun-loving. Our culture is one of constant innovation, and while we are working in a context where things don't always work as you expect them to—especially relevant when you think about the made-to-order manufacturing process that many product designers here employ—these difficulties often inspire innovation and excellence. The artistic and design production from Lagos is not only world class—it is inspired, and has the energy of work that is truly fought for, and truly loved.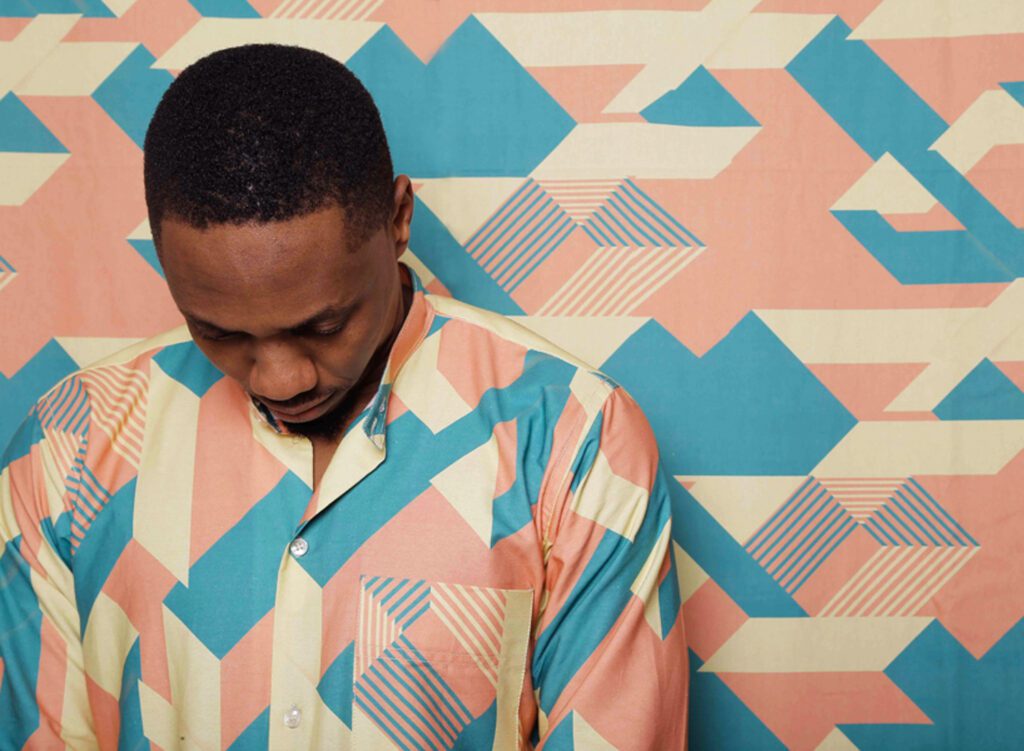 ID: Is Nigerian design recognizable for certain themes, materials, and ideas? What makes it of its place?
TO: Contemporary Nigerian design is both very much work that exists within a contemporary, international aesthetic, and is inspired by long-standing traditions of African design. This may not mean what initially comes to mind—the global understanding of African design is generally extremely reductive, and inextricably linked to a history of colonialism. For example, the bright, pattered, Ankara fabric often touted as prototypically African is actually a Dutch creation, imported to Africa after it failed to take off in the Philippines. It is popular here, in Lagos especially, but it is more of a reference point of contemporary aesthetic traditions rooted in a global importing economy inherited from colonial systems than something that is truly African.
African design traditions are the root of modernism—they are natural, neutral colors, clean lines, and geometric patterns that hold great significance both in their reference to the land and its history. Designers in Lagos today are building on traditions of craftsmanship and design that are truly native to our culture here and inspired by local culture and history and have a fresh perspective that I think will be truly compelling worldwide.
ID: DWL features a central exhibition of furniture and design. Can you tell me more about it?
TO: The central exhibition included works and special projects from more than 20 designers, curated to show the range of exciting work being produced today. The designers included are all working in the interiors and furniture sphere, but range widely. There are quite a few designers that are already being recognized as part of a global vanguard and are rising stars on an international level, like Lani Adeoye, Nifemi Bello, and Tosin Oshinowo. There are designers who have long been recognized as leaders in the community here and paved the way for the generation of rising stars and who are producing incredibly exciting work now, like Olu Amoda and Demas Nwoko.  And there are also incredible, dynamic fashion designers who are working on special projects and collaborations with us, Amaka Osakwe (Maki Oh) and Adebayo Oke-Lawal (Orange Culture).
This year, the exhibition took place in White Space, an exhibition space run by Papa Omotayo's A Whitespace Creative Agency, which has long been a convener of creatives here. We were thrilled to partner with Papa, who is not only an incredibly talented, multi-hyphenate architect (profiled in the Netflix show mentioned below), but who has been committed to fostering community and collaboration here for more than a decade. His space is the perfect home to embody the energy we want to create during DWL.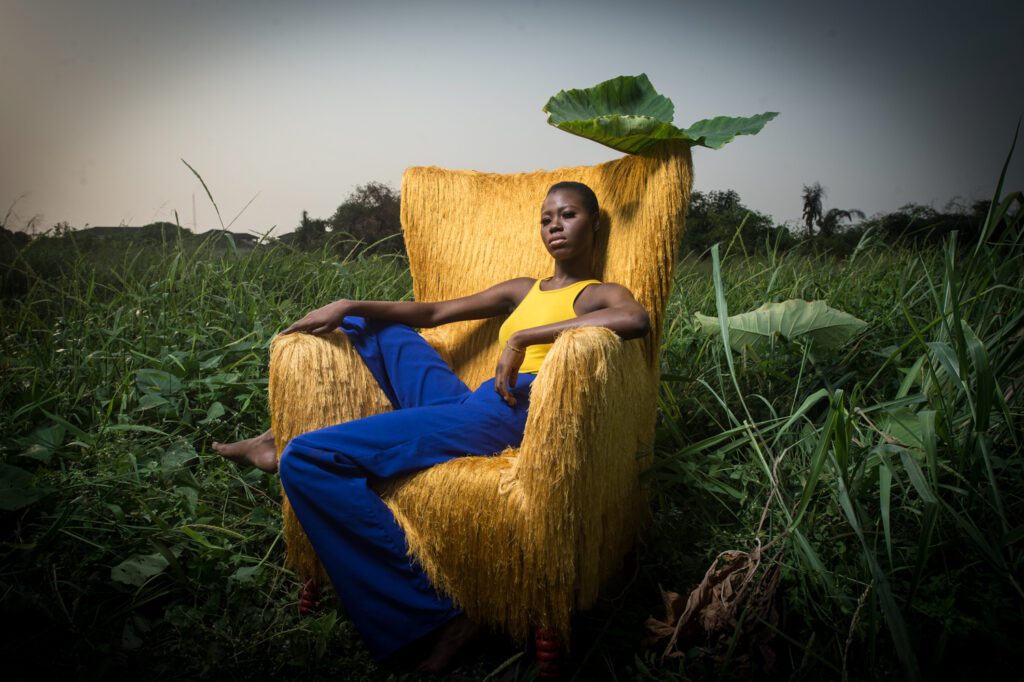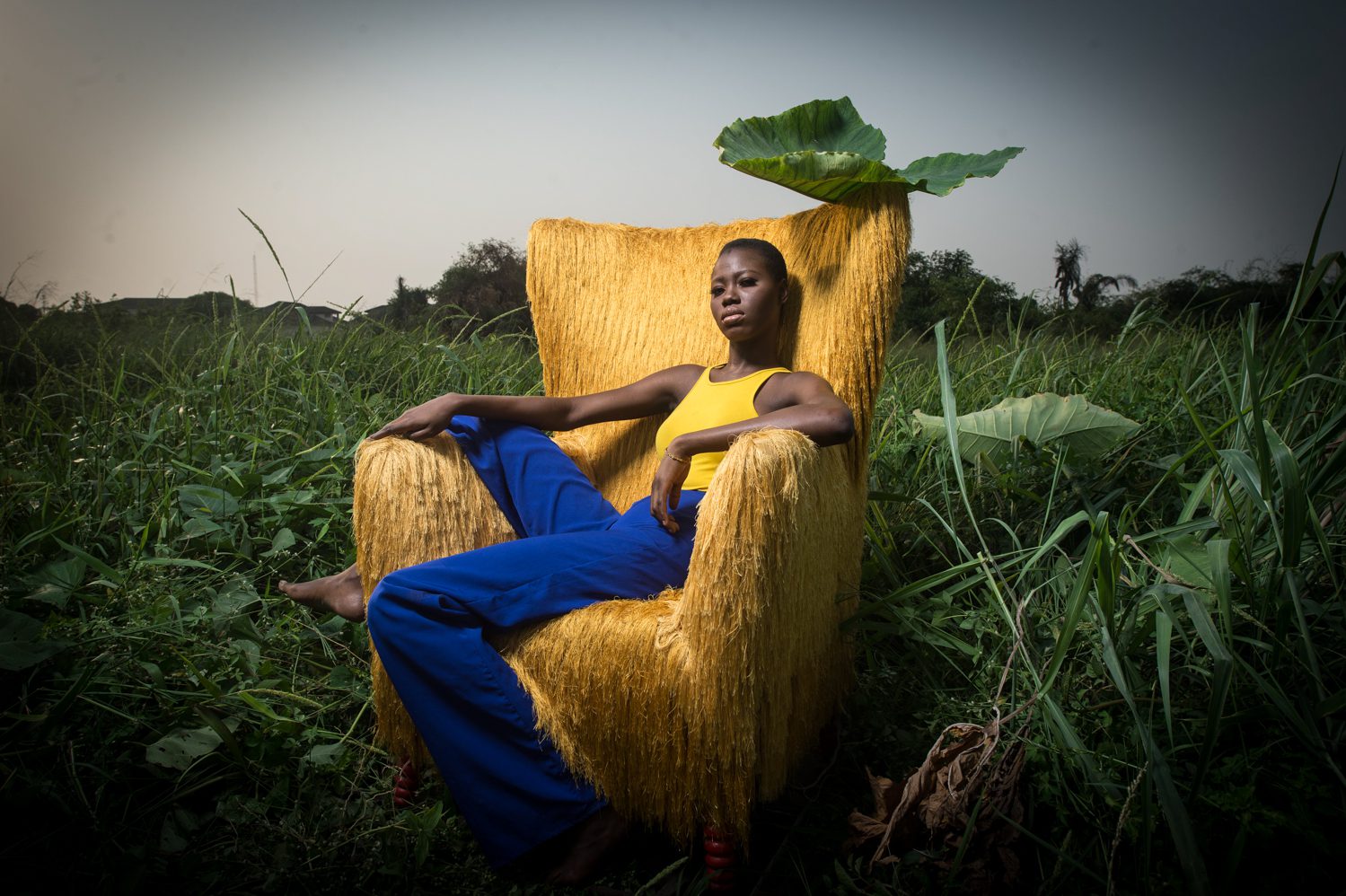 ID: DWL hosted the premiere for "Made by Design," a new Netflix show you created, co-produced and co-directed. Can you tell me a little bit about the series and how you selected some of those profiled? It features a real mix of interior designers, entrepreneurs, curators, car designers and architects, so it's about design in the widest sense possible.
TO: This is the first series on Nigerian design, and I hope the first of many. There is such an incredible range of talent here, the series only really scratches the surface of the designers whose work should be explored and profiled in this way. For this first season, we wanted to give a sense of the breadth and depth of talent working here. Contemporary Lagosian design, Nigerian design, and African design—none of those are a monolith. There is exciting work being done in many styles, contexts, and areas, and the central attributes that they share are that all are under-recognized, and all are born out of a set of conditions, challenges, and opportunities that I believe will become increasingly relevant to the world at large. I don't want to give too much away, but the vision is that the second season of the show will expand beyond Nigeria and profile designers working across the continent.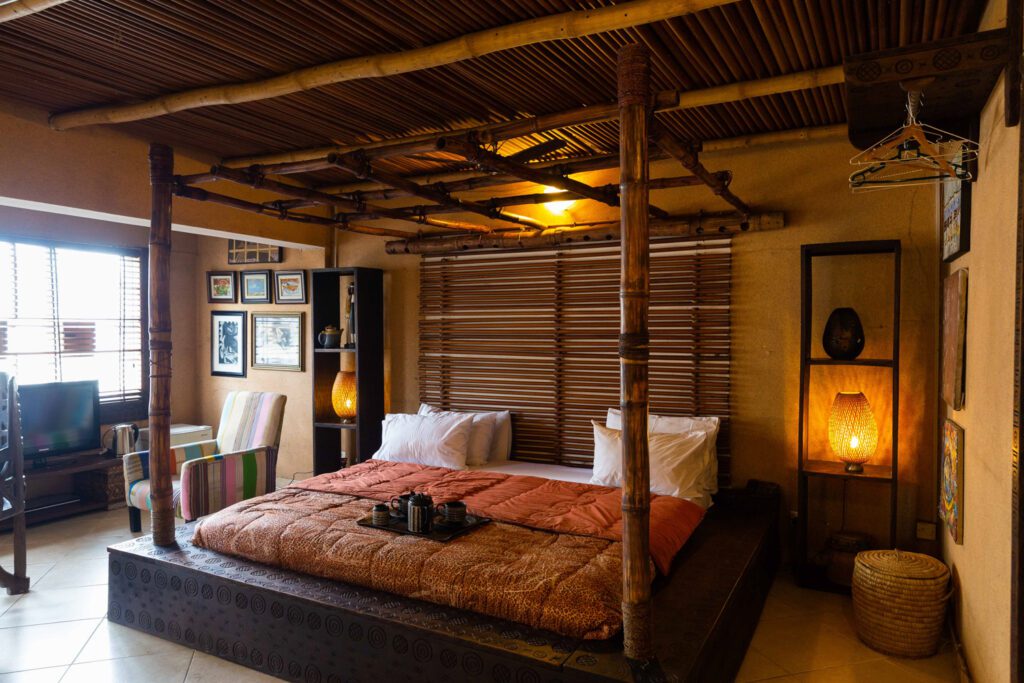 ID: One of the people featured in the series is the co-founder of Bogobiri House in Lagos, Tola Akerele. Can you tell me more about the significance of this space?
TO: Tola Akerele is really emblematic of the multi-hyphenate nature of designers working in Lagos.  She has done, and is continuing to do, really incredible things in the city.  She is an award-winning interior designer and entrepreneur focused on contemporary residential and commercial spaces inspired by African art and culture. As you mentioned, she is also the co-founder of Bogobiri House alongside Chike Nwagbogu. Initially opened as a 10-room boutique hotel, Bogobiri House has become a cultural landmark on the Lagos landscape; the Orishirishi Kitchen is a restaurant within Bogobiri house, serving traditional Nigerian food from all regions.  Due in large part to Tola's collaborative spirit and creative drive, Bogobiri has become a must-visit spot when you come to Lagos, and a place that locals frequently visit to celebrate creativity—their open mic nights are extremely fun.
ID: What sort of support is there for budding designers in Nigeria? And what has been the specific catalyst for the explosion of the scene in Lagos in recent years?
TO: I see my role within this community as one of constantly aiding in developing our community here, so I am often informally doing studio visits and working with young designers to make connections for them and help them consider and move forward their practices. There are more formal avenues as well—each year, the DWL Student Competition takes place. Designers are asked to come up with solutions, to meet various needs of the people, the economy, and nations at large. With that comes a lot of focus to problem-solving design regarding urban intervention and innovation.
I think the catalyst for the explosion has been convening and coming together and the energy injected by the successes of some key members of this community. While we've always had a strong community of creatives living and working in the city, the work has often flown under the radar of the international scene for what I'd imagine are various geopolitical reasons. However, there are quite a few designers living and working in Lagos that have begun to see international success and attention, and I think that injects an energy of possibility that brings people out of their shell a bit more and pushes us to show the world what we've been doing here.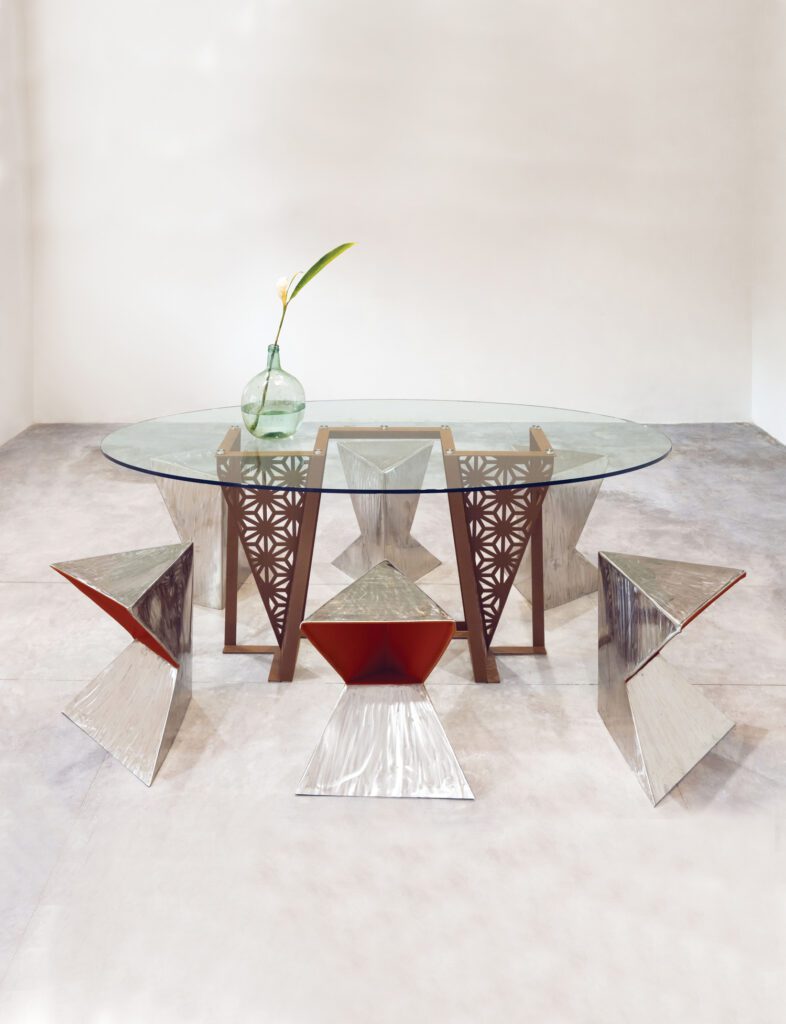 ID: Can you tell me more about what you intend to do in your role as IFI president?
TO: In the interior design and architecture industry in Africa, our professional network has been loose and diffuse in the past, and professionals have often had to build their own pathways and connections for sourcing and collaboration. While there is a tremendous amount of exciting work being done, it can be very difficult to find information. There is a massive opportunity to build together to create a network that is strong, well-resourced, well-researched, and has clear markers and standards for professional excellence. Through building and growing this network, we will not only make it simpler to find and contract designers locally, but to collaborate and partner with our colleagues around the world. This year's Design Week Lagos saw some very exciting IFI developments and elements as well—we hosted the IFI African Regional Roundtable on October 21st, which brought together over 5,000 African designers, including practitioners, academic institutions, educators, professional associations, policy makers, governments and students. And The Interior Design Professional Guide for Africa and the Middle East was launched as part of the African Regional Roundtable. The book is an essential resource and guide to managing and sourcing for interiors projects in the region.
ID: What are the most exciting designers, manufacturers and brands in Nigeria that we should all keep our eye on?
TO: Most of the most exciting designers living and working in Lagos and Nigeria at large are doing everything themselves—they are the designers, the manufacturers, the leader, the craftsman, the CEO, the visionary—they are sole proprietors or have small teams, and they are really taking it all on themselves. So, when you think of designers, they are really the heart of the brands and lines to watch coming out of this sphere. Designers like Lani Adeoye (Studio Lani), Nifemi Bello (Nmbello), Tosin Oshinowo (Ile Ila), Osaru Alile (7Eight Pieces), and Oreoluwa Oluwatobi (Alaga). Aga Concept is for sure a brand to watch as well, and Alara is an incredible design story and concept shop here that serves as a convening entity. Not an up-and-coming designer but an established cultural force—I've always been fascinated by the work of Olu Amoda, and his creative production across art and design continues to inspire me. Our fashion collaborators Amaka Osakwe (Maki Oh) and Adebayo Oke Lawal (Orange Culture) are also doing incredible work.
ID: Can you give us some idea of what Design Week Lagos' plans are for 2022?
TO: I can't say much yet, but what I can say is that if everything we are working on comes to fruition, you will start to see work from Lagos-based designers at important moments for design internationally over the course of the year. It is a really exciting time for us, and the vanguard of the international design community has started to take notice of what is happening here and champion the work.
2022 will also be a major year for us because we are anticipating it will be the first time we can fully realize the DWL program for a more international audience.  2019 inaugurated the festival with a lot of energy and then the pandemic hit. While the 2020 and 2021 programs have been terrific and we have had visitors from across the continent, things have been more virtual and smaller scale, so I'm thinking of 2022 as the moment where we can really realize the potential of Design Week Lagos and open up to a broader world of collaboration, interaction, and celebration.