10 Top Product Picks from KBIS
More than 600 brands exhibited their latest product launches at KBIS, North America's largest trade show devoted to kitchen and bath design, which took place in Las Vegas this week. Trends ranging from customizable faucets with inscriptions to bold-hued appliances drew more than 31,000 attendees, including interior designers, architects, contractors, and manufacturers. Here are some of our favorite stand-outs from the show floor.
1. Brizo's Vettis Concrete Faucet: Brizo publicly showcased its Vettis Concrete faucet after testing the water with previews this past fall. Cast in concrete in a limited edition of only 500, the geometric lavatory faucet is fiber-reinforced for added durability. This launch opens the doors to more imaginative materials for all components in the bath.
2. Kohler Co.'s WasteLAB Crackle Collection Tile: Kohler collaborated with sister brand Ann Sacks for its WasteLAB Crackle Collection tile, shown in warm and welcoming Amber. Unfired pottery waste from the sanitary brand is recycled to create wall tile finished with a reactive glaze. It's shown here with a Profiles vanity with mottled Arcobaleno mirror-front drawers and matte gold frame and the new frame-style Vitality Sculpt lighted mirror, both by Robern.
3. DXV by American Standard's 3-D Printed Blade Faucet: 3-D-printed fixtures moved to the forefront. Blade by DXV is printed directly in stainless steel and then hand-finished—thus combining high-tech with handicraft. Integrated sensor technology allows the faucet to automatically turn on when the user approaches. The water flows from the circular opening's edge, creating a vortex-like cone of water.
4. Bertazzoni's Heritage Series Ranges: Italian brand Bertazzoni, family-run for six generations, launched its Heritage Series ranges. Available in 36- or 48-inch-wide models with either gas or electric fuel options, the range incorporates classic details from some of the company's original designs, including decorative trim and handles. The temperature gauge's design nods to fashionable watch dials. In stainless steel, ivory enamel, or matte black.
5. Axor's MyEdition Customizable Cover Plates: Individualized products reached critical mass at this year's KBIS, and Axor's MyEdition was a perfect example. Six different cover plates—including leather, wood, two types of marble, and mirrored or black glass—convert the low-profile faucet and tub filler bodies. The FinishPlus programs mean an additional 13 finishes are available. One step further: An inscription is possible via the Signature program.
6. Victoria + Albert's EnglishCast Freestanding Bathtubs: The House of Rohl member company based in Shropshire, England contributed to the customization craze with is EnglishCast freestanding bathtubs and basins available in six standard paint finishes as well as a whopping 194 RAL colors available starting April 2019. Choose from eye-popping orange, soft light blue, or deep navy for starters, then take it further by opting for a gloss or matte finish. Created from Volcanic Limestone mixed with resin, EnglishCast is made for high-performance.
7. True Residential's Emerald Hue: Part of its Build Your True customization program, Missouri-based True Residential launched its Emerald hue, a mesmerizing green. Greens were big throughout the show, indicating the nature-inspired color is on the rise. Handles and hinges come in a variety of finishes.
8. Corian Design's MR Wall: Designer Mario Romano launched MR Wall, an innovative surfacing system for Corian Design utilizing CNC fabrication. The undulating panels come cut into puzzle pieces that fit together onsite. Once assembled, the easy-to-clean solid surfacing pattern appears seamless. The material can be back-lit for extra drama.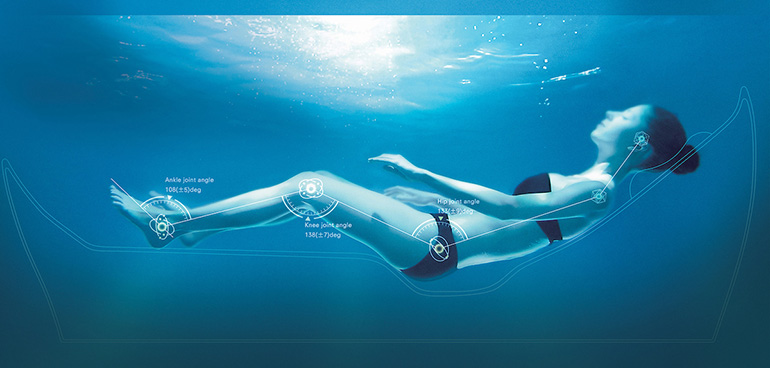 9. Toto's Flotation Freestanding Bathtub: If you'd like a taste of zero gravity, Toto's Flotation freestanding tub offers Zero Dimension technology that simulates the out-of-this-world experience. The tub's reclining position means the hips, knees, and ankles are flexed, relieving joints and limbs from pressure and creating a most enjoyable bathing experience. More affordable drop-in models were also introduced.
10. Dacor's Full-Size Wine Cellar: Got 100 bottles of wine to store? Dacor's 24-inch Full-Size Wine Cellar can house them in three independently cooled zones behind a triple layer of glass filled with argon gas to protect the precious goods from UV and IR rays. Panel-ready for stainless steel or custom door fronts, the graphite finish gives James Bond-level slickness. An app provides real-time notifications for monitoring humidity sensors, air purification systems, and the like.
Catching up on the latest trade shows? Be sure to check out highlights from Stockholm Furniture and Light Fair 2019, Heimtextil, IMM Cologne, and IDS Toronto.