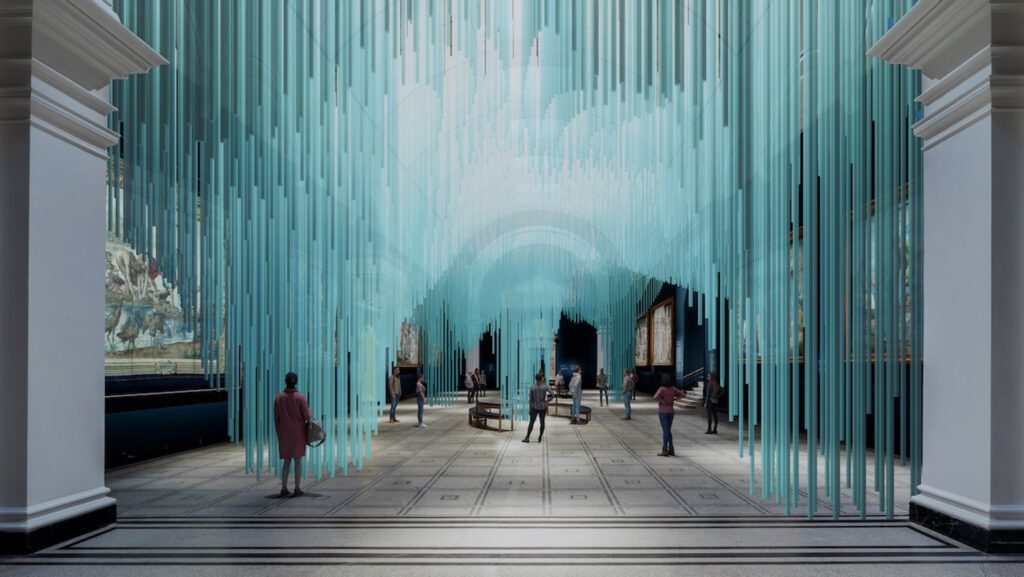 14 New Product Highlights from the London Design Festival 2021
Why have one design district when you can have 10, each with a different flavor? So thought the organizers of the 19th edition of the London Design Festival, which wrapped up last weekend. Despite some travel difficulties due to varying Covid-19 quarantine regulations, the U.K.'s biggest design event— organized to promote London as "the design capital of the world"—was jammed with product launches and installations and even welcomed visitors to new permanent destinations, such as a retail and dining initiative celebrating the best of Nordic and Japanese design and cuisine. From a chair with a frog eye-like back to a diagonal faucet in a new showroom with a criminal past to furnishings first seen in a new sushi restaurant, here are 14 of our favorite new products discovered at the London Design Festival 2021.
Afternoon Tea by Lara Bohinc for Bohinc Studio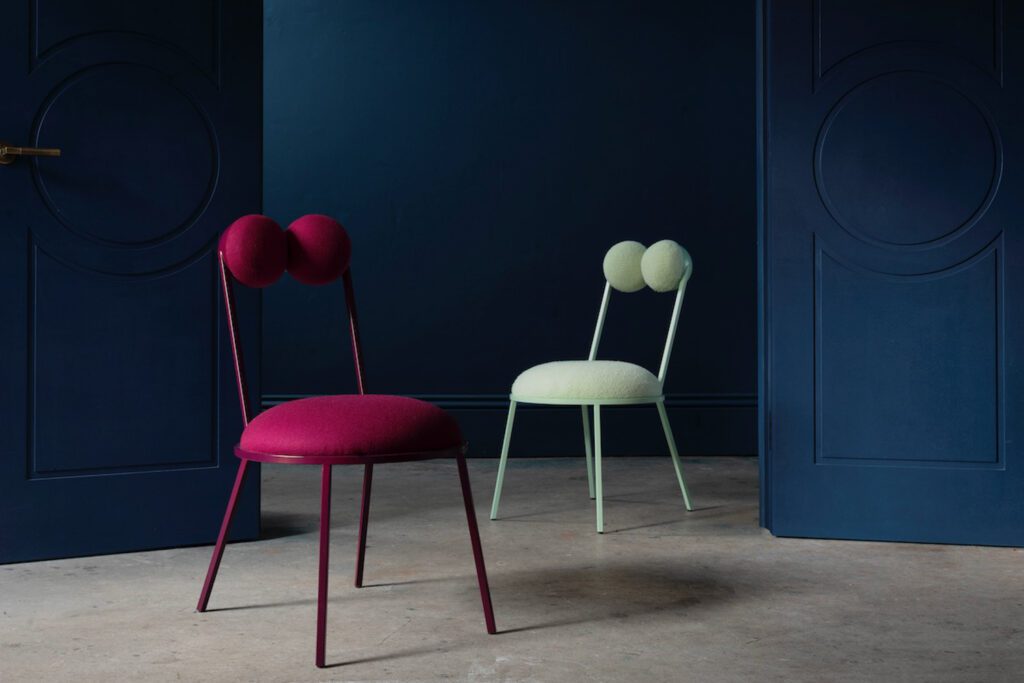 Three floors of a London townhouse were decked out with the Afternoon Tea collection by Lara Bohinc for Bohinc Studio—a nine-piece line of curvy experimental furnishings. Described by the designer as "almost froglike," the powder-coated steel Trevor dining chair has two round upholstered cushions—frog eye-like—forming its back.
Meanwhile, the Kipfel Marble desk boosts any working from home experience to another level with the sublime luxury of rosa portugalo marble in a form inspired by an Austrian pastry.
Stay by Nika Zupanc for Sé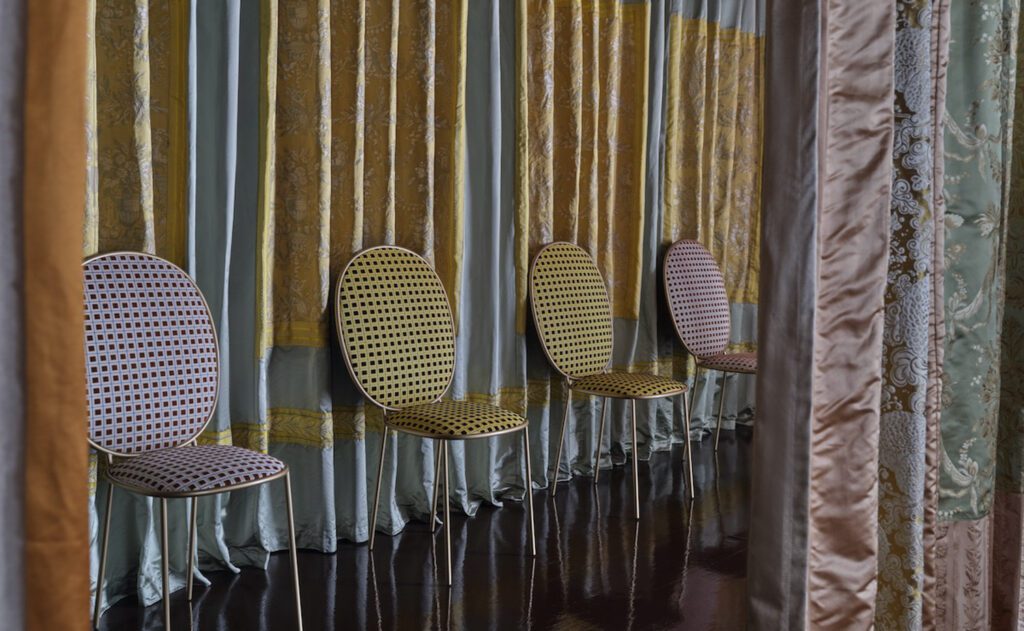 In a textile flourish—suitable fireworks to introduce its new London showroom—furniture manufacturer Sé teamed up with French fabric house Lelièvre Paris. Shown here are the Stay dining chairs by Nika Zupanc for Sé, now upholstered in Lelièvre textile.
Rettangolo K by Gessi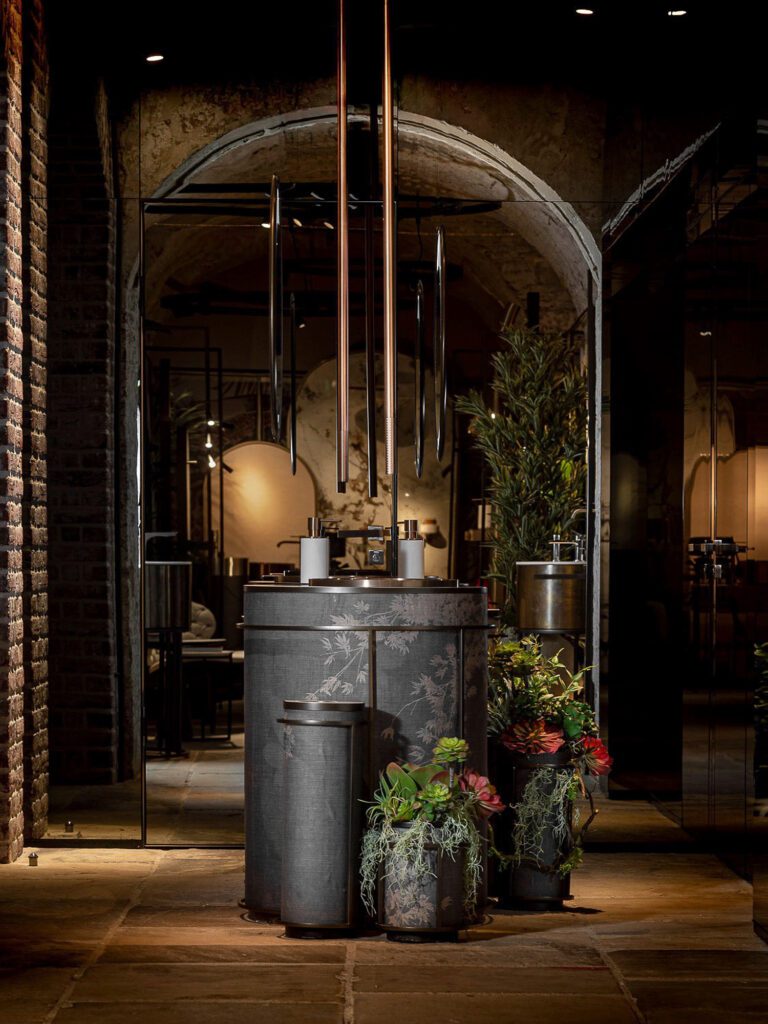 On the ground floor of a former courthouse built in 1782, Casa Gessi is the new 5,400-square-foot flagship showroom space for tap manufacturer Gessi. Located in the heart of the Clerkenwell design district, the heritage building preserves the remnants of former holding cells.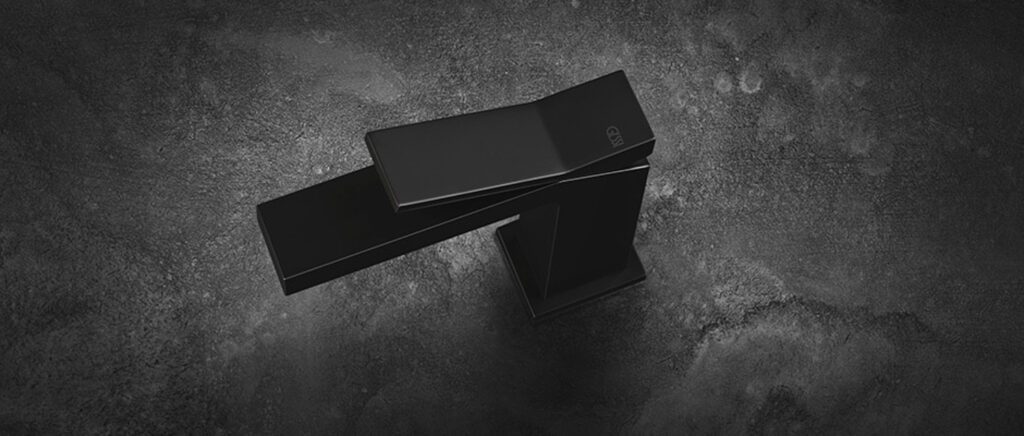 Rettangolo K, a redesign of a best-selling model toasting the diagonal line, was among new taps featured.
Lounge by Max Lamb for Vaarnii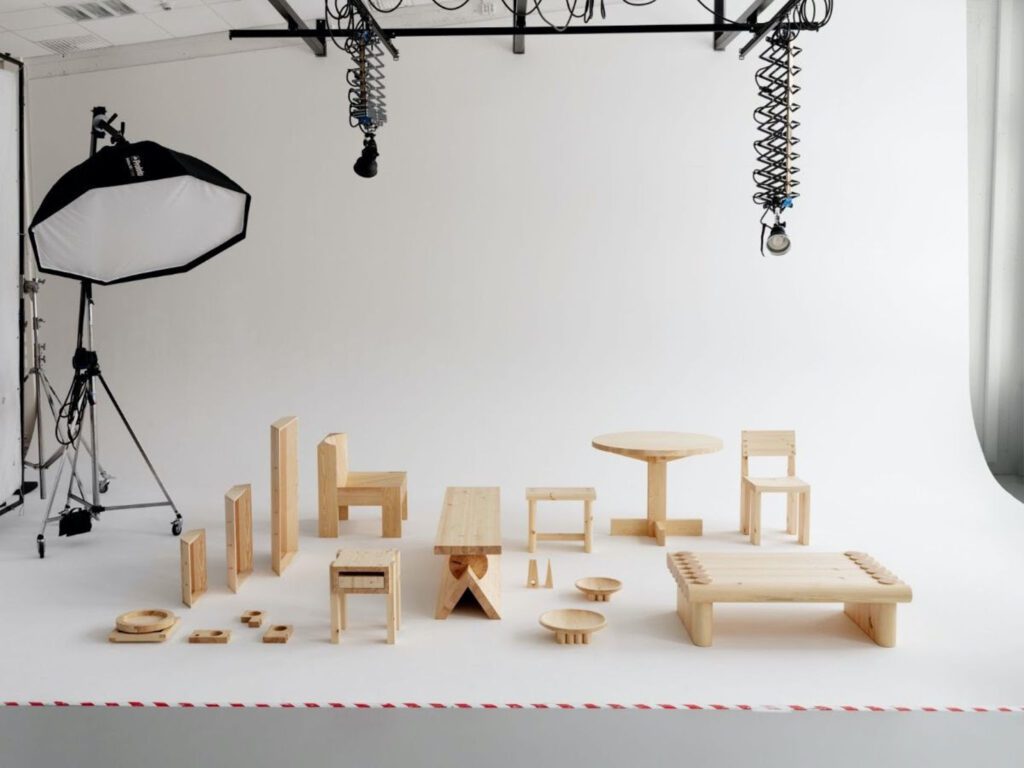 Wild-grown Scots Finnish pine is the material behind all 12 pieces in the first collection produced by freshly launched furniture brand Vaarnii, also hailing from Finland.
Scooping out convex recesses gave rise to the hardy Lounge chair by Max Lamb. The collection was featured in "Back + Forth," an exhibition at Twentytwentyone gallery.
Iso by Jasper Morrison for Isokon Plus
The crumbling beauty of an 18th-century London mansion set the scene for designs from eight different furniture brands at design destination 14 Cavendish. Cantilevered plywood lounge chair Iso by Jasper Morrison for Isokon Plus demonstrates what experimentation with the orientation and thickness of veneer layers can achieve with a humble material.
N-SC01 by Norm Architects for Karimoku Case Study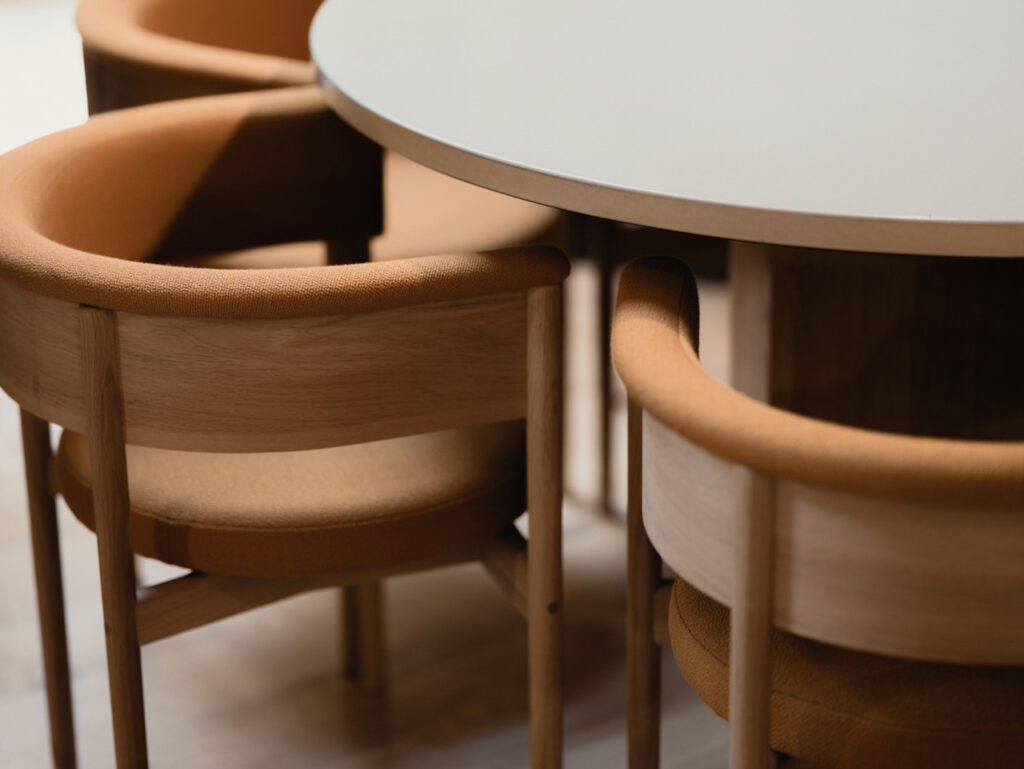 The minds behind furniture brand Karimoku Case Study had the bright idea to debut furnishings incorporated into the interior of a new high-end sushi restaurant at Nordic and Japanese retail and dining venue Pantechnicon, also new.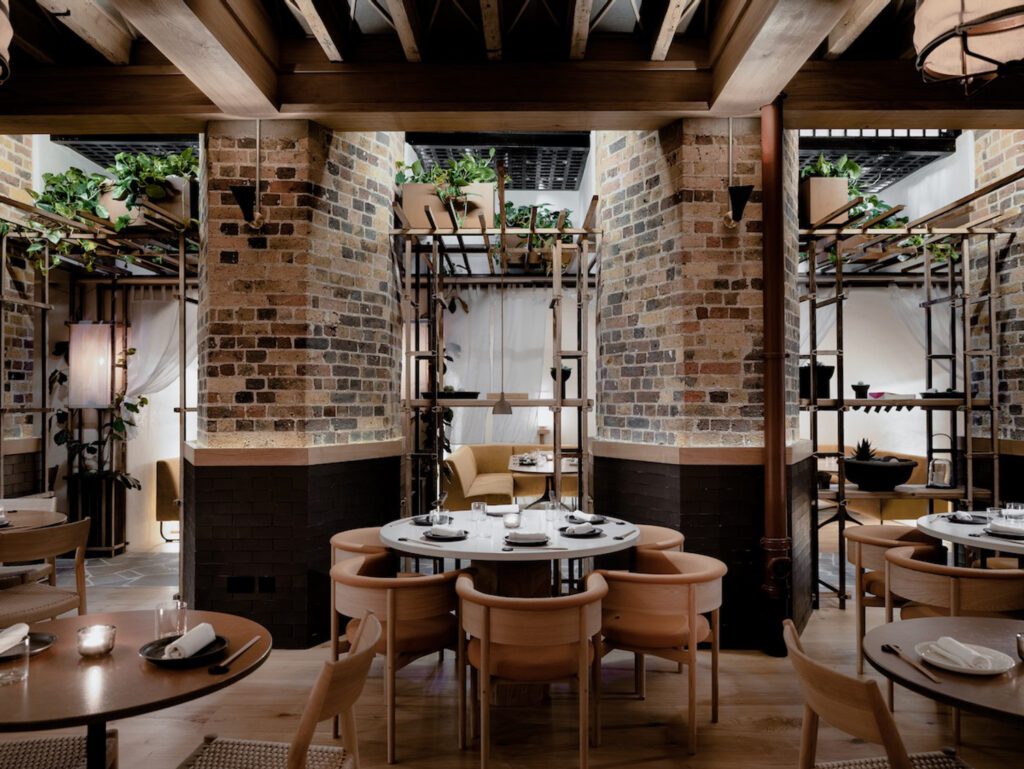 The rounded form of the N-SC01 side chair by Norm Architects pays tribute to the distinctive architecture of Blue Bottle Coffee, a coffeeshop in Yokohama, Japan.
Hempcrete by Smarin Studio for Super Nature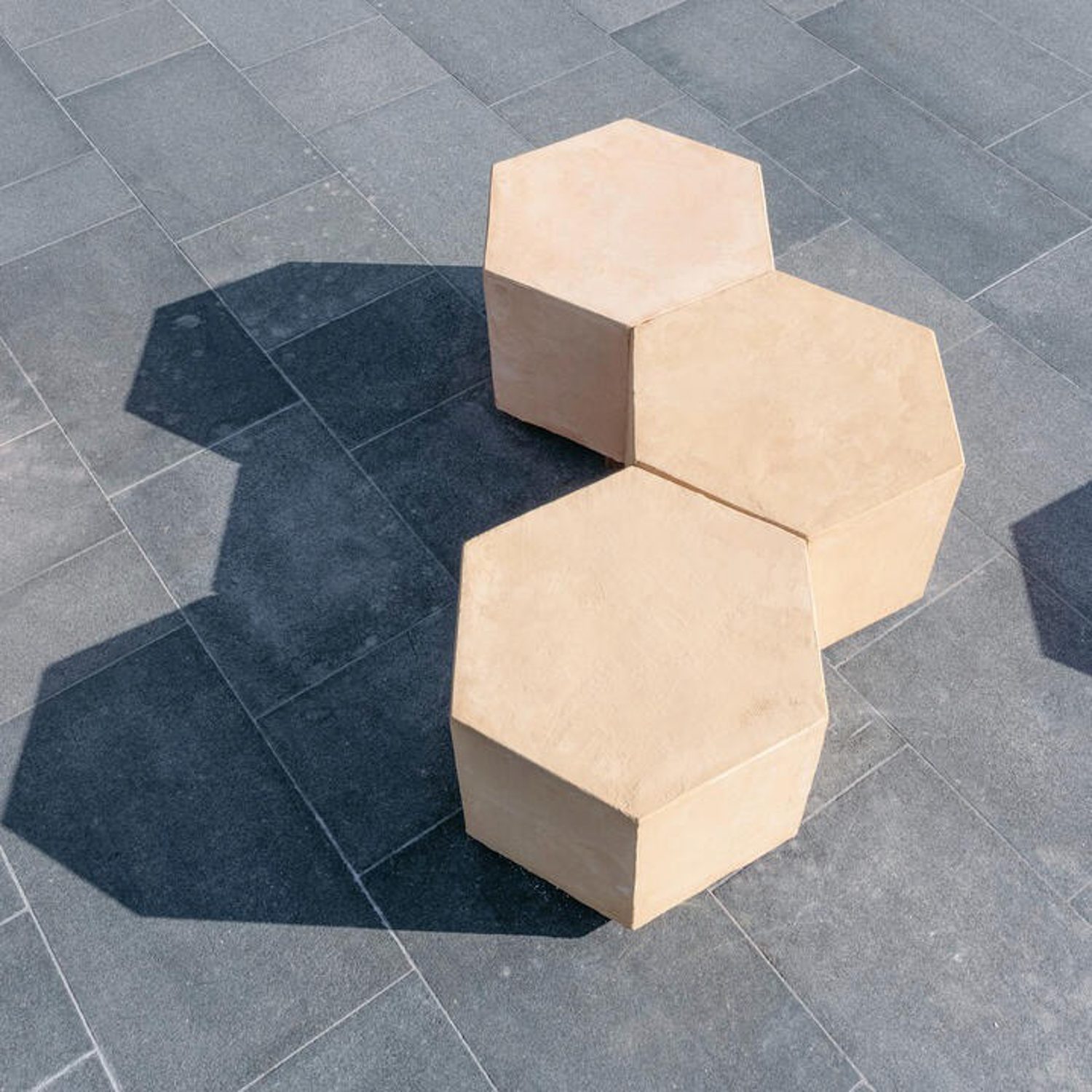 Hemp shiv, a waste product from the hemp fiber industry, is merged with hydrated lime to form sustainable material Hempcrete by Smarin Studio. In the exhibition "Hemp-Clay-Lime: Urban Seating" at the King's Cross Design District, Smarin demonstrated the material as hexagonal outdoor seating, in collaboration with Super Nature, the King's Cross sustainable initiative.
"Off Grid" by Custhom
To dramatically debut Wallpaper by You, its custom wallpaper service launching October 1, wallpaper manufacturer Custhom commandeered the entire second floor of London's Building A2 by 6a Architects. There, a maze-like diamond grid showcased the brand's 100 percent FSC-certified paper pulp wallpaper.
400 table and chairs by Mirrl
Resilient solid-surfacing material is applied to birch plywood to form the 400 table and chair by Mirrl, featured in the exhibition "The Future of Home," highlighting 15 Scotland-based design studios. The table is topped with Fossil, the design studio's most recent surface material.
Riverside by Juan Franco and Juan Sierra
The cherry wood Riverside bench by Juan Franco and Juan Sierra provides multifunctional opportunities with built-in trays, dividers, and containers. The bench is featured in "Discovered," an exhibition highlighting wood furnishings by young designers on view through October 10 at the Design Museum. Each designer was allowed to choose from one of four sustainable U.S. hardwoods: red oak, cherry, hard maple, or soft maple. The exhibition is presented by Wallpaper* magazine and the American Hardwood Export Council.
"Medusa" by Tin Drum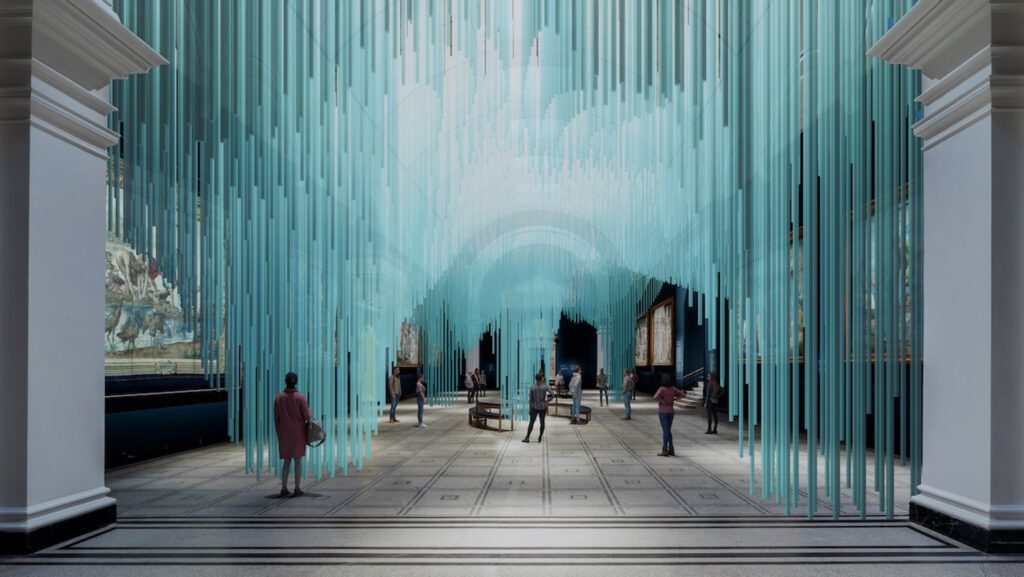 Jutting out from the ceiling, floors, and walls, virtual installation "Medusa," by Tin Drum was presented in the Raphael Court of the Victoria & Albert Museum.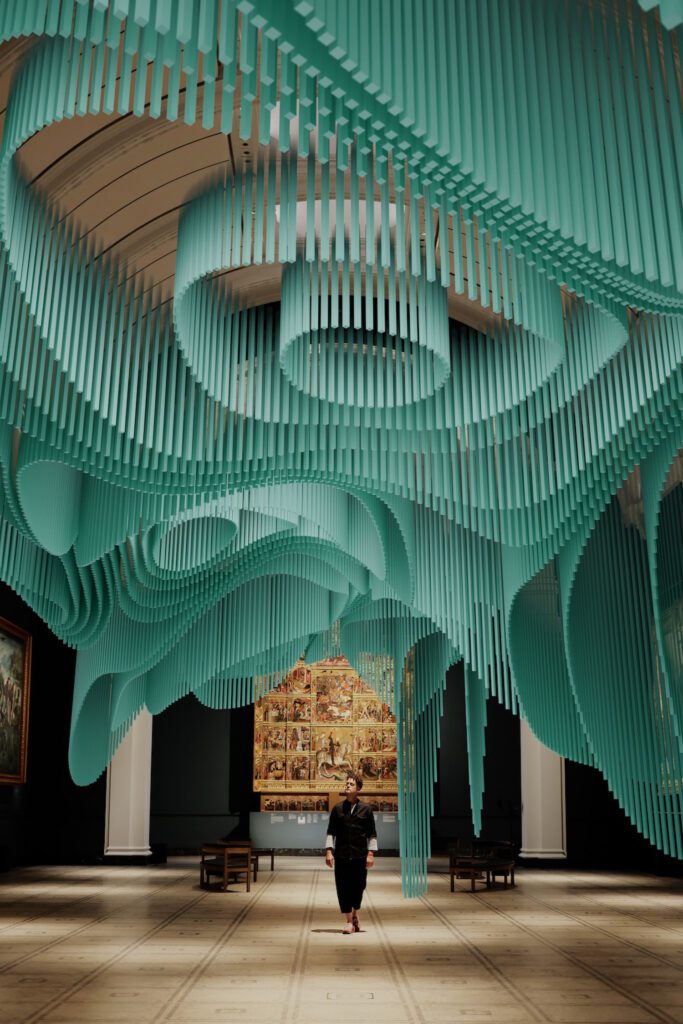 To see the digital visualization, a Landmark project presented by the London Design Festival and produced in collaboration with Japanese architect Sou Fujimoto, visitors peered through transparent display devices.
Vima by Bert Frank
The geometric shapes and detailing of the Art Deco period converge with modern day technology in the brass, acid-etched glass, and alabaster Vima collection by Bert Frank. The collection consists of two pendant lights, a wall light, and floor and table lamps. 
Press by Tom Dixon
Thick ribbed glass—think vintage buoys—embodies the geometric shapes of the Press light collection by Tom Dixon. To create the forms, sturdy enough for outdoor use, molten glass is pressed in iron molds.
Butter Stool by Marco Campardo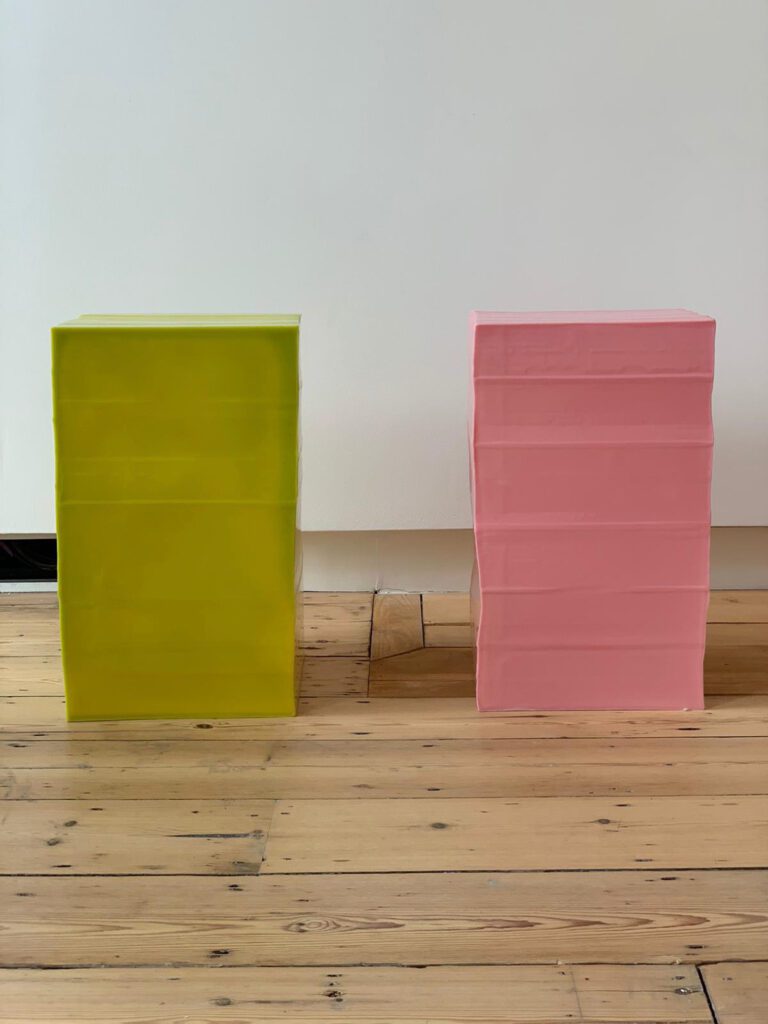 Manafesting the artisanal capabilities of plastic, the Butter stool by Marco Campardo is made of hot polyurethane resin poured into molds. It was presented in the exhibition "Joy" at gallery Seeds.