1890-1914: Art Nouveau and Jugenstil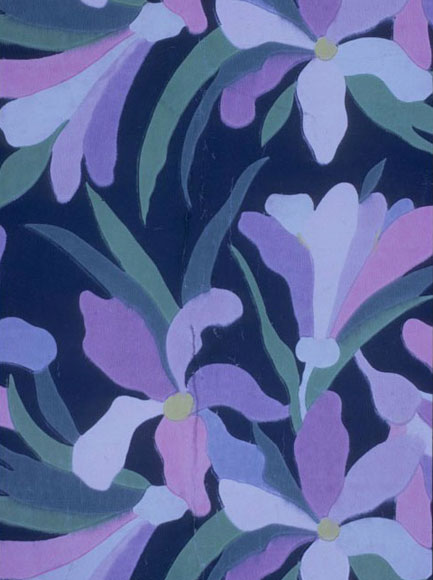 Atelier Martine, Iris, wallpaper, ca. 1912. Collection Bibliothèque Forney, Paris.



Breaking from Europe's outmoded taste for academic art and taking its cues from England's Arts and Crafts movement (1860-1910), the globally popular yet short-lived Art Nouveau style introduced nature's forms – and often their interpretion in Japanese prints – as the primary source for all good design.



"Dining chair, ca. 1912. Hector Guimard (1867-1942). Gift of Mme. Hector Guimard, 1948. Photo courtesy of Philadelphia Museum of Art."



In France where Art Nouveau flourished, the Paris-based Atelier Martine school experimented with dazzling hand painted floral motifs for wall décor. The clean, flowing lines and perfect symmetry of the great French architect and master craftsman Hector Guimard's dining chair adhered to the principle unifying interior décor and furniture design with a building's architecture.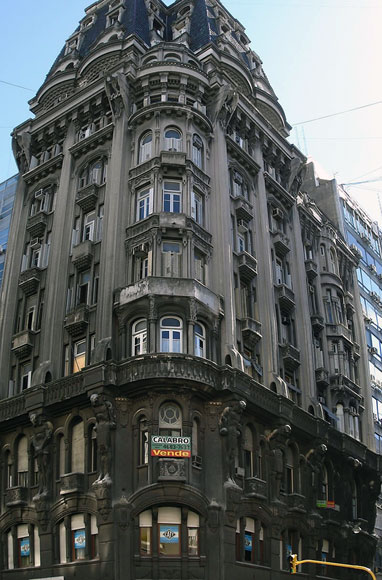 Otto Wulf Building, 1912-1914. Buenos Aires, Argentina. Architect: Morton F. Rõnnow (Danish).



Architects frequently accentuated buildings with asymmetrical curves, elaborate flourishes or a palette of ornaments displayed in the Otto Wulf Building in Buenos Aires while the Jugendstil or "youth style" in Germany emphasized geometric shapes. Among leading proponents bringing a highly personal vision to their creations were painter and illustrator Alphonse Mucha, (Czech Republic), Victor Horta (Belgium), Catalan Modernist Antoni Gaudi (Spain), Arts & Crafts disciple Charles Rennie Mackintosh (UK) founder of the Glasgow School in Scotland, and Louis Comfort Tiffany (US).



Garden Bench for Hill House, stained oak, ca. 1912. Charles Rennie Mackintosh (1868-1928).




>>1903-1932: Wiener Werkstätte & 1907-1914: Cubism


>1903-1932: Weiner Werkstatt & 1907-1914: Cubism ">