2020 Best of Year Awards Finalists Announced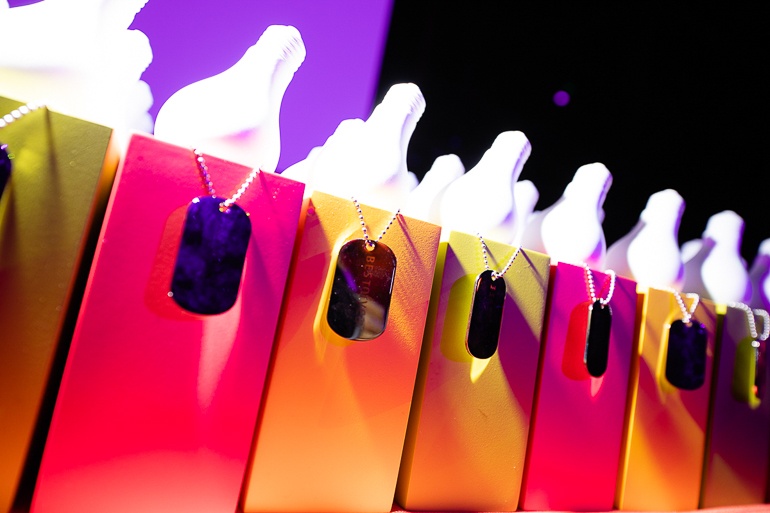 Interior Design has announced the 2020 Best of Year Awards finalists. Best of Year is the design industry's premier design awards program, honoring the most significant work of the year and recognizing designers, architects, and manufacturers from around the globe.
Winners in project, product, people, and student categories will be announced by Editor in Chief Cindy Allen during Interior Design's Best of Design 2020 festival, which will be livestreamed via Facebook Live during DesignTV by SANDOW Nov. 30 through Dec. 11.
Projects:
Category
Project Name
Firm Name
Exhibition/Installation
Dragon Mountain Pavilion
Aurelien Chen
Exhibition/Installation
Bright Golden Haze, Oklahoma Contemporary Arts Center
Chu+Gooding Architects
Exhibition/Installation
Journey to Edge
Lab at Rockwell Group and Kohn Pedersen Fox Associates
Exhibition/Installation
Gravity, Paul Hastings Office
LSM and Daniel Chadwick
Beauty
Sooyou Beauty Salon
AD Architecture
Beauty
Say No Mo
Balbek Bureau
Beauty
A Surprise Hair Salon
Jason Design Group
Beauty
Shiseido Future Solution LX
I IN
Spa
Chileno Bay Spa
Denton House Design Studio
Spa
Forest for Rest
Leaping Creative
Spa
Green Massage
Vermilion Zhou Design Group
Spa
Williamsburg Bathhouse
Verona Carpenter Architects and Colberg Architecture
Budget
Filevine Headquarters
Modern Out West
Budget
The DW
Modern Shed
Budget
Joys
Onexn Architects
Budget
Bowlero Lanes & Lounge
Patrick Thompson Design
Budget
Hi Inn Hotel
Vermilion Zhou Design Group
Education: Higher Learning
Health Sciences Innovation Building, University of Arizona
CO Architects
Education: Higher Learning
American International University Kuwait
NBBJ
Education: Higher Learning
Clark Hall Sheds and Number 9, Savannah College of Art and Design
SCAD Design Group
Education: Higher Learning
Sunshine Skills Hub, Victoria University
Woods Bagot
Education: Primary + High Schools
MaST II Community Charter School
EwingCole
Education: Primary + High Schools
Blakely Elementary School
Mithun
Education: Primary + High Schools
Lisle Elementary School
Perkins and Will
Education: Primary + High Schools
Bernard Zell Anshe Emet Day School
Wheeler Kearns Architects
Kid's Zone
Big Toy Kid Photography Studio
Cao Pu
Kid's Zone
MuseumLab
KoningEizenberg Architecture
Kid's Zone
Anoha, The Children's World of the Jewish Museum Berlin
Olson Kundig
Kid's Zone
Mondodo Kids Town
X+Living
Greater World: Environmental Impact
The Quayside
CL3 Architects
Greater World: Environmental Impact
The WELLington
Evolved Living by Andrea Kantelberg
Greater World: Environmental Impact
Mildred Residence
Minarc
Greater World: Environmental Impact
Me Kwa Mooks Net-Zero
Shed Architecture + Design
Greater Good: Social Impact
Jill and Alan B. Miller Tower
EwingCole
Greater Good: Social Impact
Plywood Place
Gensler
Greater Good: Social Impact
Northtown Affordable Apartments and Public Library
Perkins and Will
Greater Good: Social Impact
DineOut NYC
Rockwell Group
Greater Good: Design Unity
We Design: People. Practice. Progress.
Design Museum Everywhere
Greater Good: Design Unity
Algin Sutton Pool
Lehrer Architects LA
Greater Good: Design Unity
Society's Cage
SmithGroup
Greater Good: Design Unity
Shifting Totems
The Urban Conga
Large Museum/Art Gallery
Yingliang Stone Natural History Museum
Atelier Alter Architects
Large Museum/Art Gallery
Musée Atelier Audemars Piguet
BIG Architects
Large Museum/Art Gallery
Fotografiska New York
CetraRuddy Architecture and Roman and Williams
Large Museum/Art Gallery
Oklahoma Contemporary Arts Center
Rand Elliott Architects
Small Museum/Art Gallery
Rothko Chapel Campus
Architecture Research Office
Small Museum/Art Gallery
Utter Space
Cun Design
Small Museum/Art Gallery
Private Fish Maw Museum
Jingu Phoenix Space Planning Organization
Small Museum/Art Gallery
Aisin AW Museum
Nomura Co.
Small Museum/Art Gallery
The Lake Art
Yao Xiaobing Space Design Studio
Entertainment
TheatreSquared
Marvel Architects
Entertainment
Century Project, Space Needle
Olson Kundig
Entertainment
Bona Palace Cinema, Landmark Riverside Park
Pulse On Partnership
Entertainment
SFC Shangying Cinema Luxe
Pulse On Partnership
Government/Institutional
Geneva Car Barn and Powerhouse
Aidlin Darling Design
Government/Institutional
165 Capitol Avenue
Amenta Emma
Government/Institutional
Service Center of the Vienna Public Services
Smartvoll Architects
Government/Institutional
Xi'an Silk Road International Conference Center
Yang Bangsheng & Associates Group
Transportation
CTA Garfield Gateway Elevated Station
EXP and Nick Cave Art
Transportation
Alaska Airlines Flagship Lounge
Graham Baba Architects
Transportation
Nanaimo Airport
Office of McFarlane Biggar Architects + Designers and Checkwitch Poiron Architects
Transportation
Gagarin Airport VIP Lounge
Vox Architects
Outdoor Space
Edge
Kohn Pedersen Fox Associates
Outdoor Space
Buddakan
Rockwell Group
Outdoor Space
Timber Pavilion
Schiller Projects
Outdoor Space
Espacio Arte Abierto
Sordo Madaleno Arquitectos
Healthcare
New York-Presbyterian Alexandra Cohen Hospital for Women and Newborns
HOK and Ballinger
Healthcare
The David H. Koch Center for Cancer Care, Memorial Sloan Kettering Cancer Center
ICrave, Perkins Eastman Architects, and ENNEAD Architects
Healthcare
Omaha VA Ambulatory Care Center, US Department of Veterans Affairs
Leo A Daly and Vireo
Healthcare
MUSC Shawn Jenkins Children's Hospital and Pearl Tourville Women's Pavilion
Perkins and Will
Healthcare
The University of Cincinnati Gardner Neuroscience Institute
Perkins and Will
Health + Wellness
Real
BHDM Design
Health + Wellness
Wellem Pediatric
Jason Design Group
Health + Wellness
Beverly Clinic
Merge Architects
Health + Wellness
Ora
Rockwell Group
Fitness
Vikasa Yoga
Enter Projects Asia
Fitness
Penn Squash Center
EwingCole
Fitness
Piedmont Wellness Center
Perkins and Will
Fitness
Fusion Fitness Q-Plex Premium Club
Pone Architecture
Fitness
BodyConcept Pilates Studio
Vermilion Zhou Design Group
Bar
Lennon's
AvroKO
Bar
Zweig
Balbek Bureau
Bar
La Cage Noire
Minas Kosmidis Architects
Bar
Odessa
Sordo Madaleno Arquitectos
Lounge
Nina Bridal Suite
CL3 Architects
Lounge
Felix Meritis
i29 and MATH Architecten
Lounge
Garden Pavilion
NC Design & Architecture
Lounge
Xige Estate
Saussure Architects
Lounge
Osler Bluff Ski Club
Williamson Williamson
Coffee/Tea
HeyTea Pink
MOC Design Office
Coffee/Tea
Liberation Coffee House
ORA
Coffee/Tea
HeyTea Lab
Tomo Design
Coffee/Tea
HeyTea
UND Design Studio
Counter Service
De Huevos
Cadena + Asociados Concept Design
Counter Service
City Food
DA Bureau
Counter Service
The Commons Saladaeng
Department of Architecture Co.
Counter Service
Vista
Karv One Design
Counter Service
BaseHall
Linehouse
Casual Dining
YaoYao
AAN Architects
Casual Dining
Under the Sea
DA Bureau
Casual Dining
Tori Tori
Esrawe Studio
Casual Dining
Mr Ming
NC Design & Architecture
Casual Dining
Qingdao Flowery Café
SWS Group
Fine Dining
Georgie by Curtis Stone
GRT Architects
Fine Dining
Blue by Alain Ducasse
Jouin Manku
Fine Dining
Afterain
Karv One Design
Fine Dining
Jean-Georges, Three on the Bund
Neri&Hu Design and Research Office
Fine Dining
Peak
Rockwell Group
Hotel Dining
Nan Bei
AvroKO
Hotel Dining
The Chinese National
EDG Design
Hotel Dining
Maialino Mare
Parts and Labor Design
Hotel Dining
Cathédrale
Rockwell Group
Domestic Chain Hotel
Canopy by Hilton Philadelphia
AvroKO
Domestic Chain Hotel
Virgin Hotel Nashville
MarkZeff
Domestic Chain Hotel
Thompson Hotel Washington DC
Parts and Labor Design
Domestic Chain Hotel
Conrad Washington DC
Rottet Studio and Herzog & de Meuron
International Chain Hotel
InterContinental Raffles City Chongqing
CL3 Architects
International Chain Hotel
Canopy by Hilton Cancun La Isla
HBA
International Chain Hotel
Park Hyatt Kyoto

Tonychi Studio and Takenaka

International Chain Hotel
Hangzhou Joya Hotel
Vermilion Zhou Design Group
Boutique Hotel
MeeHotel
Panorama Design Group
Boutique Hotel
C. Baldwin Hotel
Rottet Studio
Boutique Hotel
Hotel Gahn
Studio Locomotive
Boutique Hotel
Golden Eagle G Hotel
Yang Bangsheng & Associates Group
Resort
Canopy by Hilton Cancun La Isla
HBA
Resort
Mauna Lani
Meyer Davis
Resort
Apfelhotel Torgglerhof
NOA* Network of Architecture
Resort
Casa Palerm
OhLab
Hotel Transformation
21c Museum Hotel Chicago
Deborah Berke Partners
Hotel Transformation
Riggs Washington DC
Lore Group
Hotel Transformation
Linhai Yufengli Homestay
LYCS Architecture
Hotel Transformation
Loop Homes Palace
Martin Lejarraga Architecture Office
Hotel Transformation
The Candler Hotel Atlanta
NicoleHollis
Hotel Transformation
Conrad New York Midtown
Stonehill Taylor
Large Corporate Office
Equinox Headquarters
Architecture + Information
Large Corporate Office
Red Star Macalline Headquarters
M Moser Associates
Large Corporate Office
Guardian Life Headquarters
Perkins and Will
Large Corporate Office
BHP Adelaide
Woods Bagot
Medium Corporate Office
Rockefeller Group Headquarters
Fogarty Finger Architecture
Medium Corporate Office
EY Wavespace
Perkins and Will
Medium Corporate Office
Pernod Ricard Global Headquarters
Saguez & Partners
Small Corporate Office
First Gulf Finally Home
Figure3
Small Corporate Office
Sterling Bay Headquarters
IA Interior Architects
Small Corporate Office
Wörwag Headquarters
Ippolito Feliz Group
Biotech/Medical Office
Benson Hill
Arcturis
Biotech/Medical Office
PDI Headquarters
Gensler
Biotech/Medical Office
Bristol-Myers Squibb Modules M&N
HDR
Biotech/Medical Office
Medical Research Building 1, The Lundquist Institute for Biomedical Innovation
ZGF
Finance/Law Office
Financial Service Firm
Gensler
Finance/Law Office
Law Firm
HYL Architecture and Spectorgroup
Finance/Law Office
Law Office
SHoP Architects, Pliskin Architecture, and K&Co
Finance/Law Office
Hogan Lovells
Studios Architecture
Tech Office
TikTok Headquarters
Gensler
Tech Office
Unbot Inc.
Prism Design

and Super Neko Architects

Tech Office
Fintech
WIT Design & Research
Tech Office
Tech Office
WRNS Studio
Creative Office
Hallstar Beauty
Collective Office
Creative Office
Motion Picture Association
Gensler
Creative Office
Shiseido Americas Headquarters
HOK
Creative Office
Roc Nation
Jeffrey Beers International
Creative Office
Goop Headquarters
Rapt Studio
Co-Working Space
NeueHouse Bradbury
DesignAgency
Co-Working Space
Shimao MWorks Mao Space
Matrix Design
Co-Working Space
The Coven
Studio BV
Co-Working Space
Base4Work
Studio Perspektiv
Firm's Own: North America
Dubbeldam Office
Dubbeldam Architecture + Design
Firm's Own: North America
New York City Headquarters
HLW
Firm's Own: North America
60 Adelaide
Lemay
Firm's Own: North America
Austin Studio
Perkins and Will
Firm's Own: International
Xiamen Office
Cun Panda
Firm's Own: International
Studio Office
Esrawe Studio
Firm's Own: International
EVD Office
EVD
Firm's Own: International
No.31
Neri&Hu Design and Research Office
Firm's Own: International
RMA Office
Republican Metropolis Architecture
Office Transformation
Eagle Family Executive Offices
DLR Group | Staffelbach
Office Transformation
Government Office
Provencher Roy
Office Transformation
Unity
Rapt Studio
Office Transformation
Canada Goose
RooMoo
Corporate Cafeteria
La Visione, Object Carpet Campus
Ippolito Fleitz Group
Corporate Cafeteria
The Rambler, Goodman Interlink Headquarters
Substance
Corporate Cafeteria
One Shenzhen Bay
YuQiang & Partners
Commercial Lobby + Amenity Space
Times Property Center
C&C Design Co.
Commercial Lobby + Amenity Space
600 West Chicago
Charlie Greene Studio
Commercial Lobby + Amenity Space
One Embarcadero Center
Gensler
Commercial Lobby + Amenity Space
The Post Office
Gensler
Commercial Lobby + Amenity Space
Florescence
Karv One Design
Commercial Lobby + Amenity Space
347 Kent Street
Woods Bagot
Building Facade
Torchy's Taco
Chioco Design
Building Facade
American Airlines Federal Credit Union Headquarters
Corgan
Building Facade
Dallas Holocaust and Human Rights Museum
Omniplan
Building Facade
Lasvit Headquarters
OV Architekti
Building Facade
Fifteen Fifty
SOM
Residential Lobby + Amenity Space
Fifteen Fifty
Marmol Radziner and SOM
Residential Lobby + Amenity Space
Dongguan Baisihui Soho
MYP Design
Residential Lobby + Amenity Space
Waterline Club
Rockwell Group
Residential Lobby + Amenity Space
Everbon
Shenzhen Super Normal Design Co. and Koomark Decoration
Multi-Unit Housing
Bata Shoe Factory
Dubbeldam Architecture + Design and Quadrangle
Multi-Unit Housing
John R 2660
Lorcan O'Herlihy Architects
Multi-Unit Housing
Ícaro Building
Studio Arthur Casas
Multi-Unit Housing
Hawthorne Park Development
Workshop/APD
Apartment
White Screens Apartment
Axelrod Design
Apartment
Soho Loft
Ghislaine Viñas
Apartment
Imperfect Residence
NC Design & Architecture
Apartment
Hudson River Residence
SheltonMindel and Marpillero Pollak Architects
Apartment
Alex
Spacedge Designs
City House
Pemberton Residence
Alterstudio Architecture
City House
Manifold House
David Jameson Architect
City House
Vertical Courtyard House
Montalba Architects
City House
Forest Knoll Residence
Standard Architecture
City House
Brooklyn Townhouse
Workshop/APD
Beach House
Casa Cova
Anonimous
Beach House
Surf House
Commune Design and Feldman Architecture
Beach House
Curtain Wall Too
SheltonMindel
Beach House
Oceanfront Residence
Steven Harris Architects and Rees Roberts + Partners
Beach House
Hamptons Modern
Workshop/APD
Country House
High Desert Retreat
Aidlin Darling Design
Country House
Hudson Valley Residence
Alloy Development and RR Interiors
Country House
Ledge House
Desai Chia Architecture
Country House
Private Residence
Sara Story Design
Country House
Ski Retreat
Workshop/APD
Residential Transformation
Fire Island House
Andrew Franz Architect
Residential Transformation
Villa Bogenhausen
Arnold/Werner Architekten and Architekten Schindhelm Moser
Residential Transformation
Bracondale Hill Residence
Drew Mandel Architects
Residential Transformation
Albemarle Terrace
Jessica Helgerson Interior Design
Kitchen + Bath
Stratford Residence
Alterstudio Architecture
Kitchen + Bath
Skyline Drive Residence
Sand Studios
Kitchen + Bath
Private Spa
Smartvoll Architects
Kitchen + Bath
Brooklyn Heights Brownstone
The Brooklyn Home Company
Kitchen + Bath
Montauk Residence
West Chin Architects
Residential Landscape
Garden House
Christos Pavlou Architecture
Residential Landscape
Teca House
Federico Delrosso Architects
Residential Landscape
Jardin Vert
Janice Parker Landscape Architects and Jones Byrne Margeotes Partners
Residential Sales Center/Model Apartment
Light of Time
C&C Design Co.
Residential Sales Center/Model Apartment
CIFI Sales Center
Ippolito Fleitz Group
Residential Sales Center/Model Apartment
Poly Times Sales Center
Matrix Design
Residential Sales Center/Model Apartment
Sunac Qingyuan Heart Valley
Mind Design
Residential Sales Center/Model Apartment
Junshan Cultural Center
Neri&Hu Design and Research Office
Residential Sales Center/Model Apartment
Poly Galaxy Land K3
Pone Architecture
Domestic Showroom
Steelcase WorkLife
BLDGS
Domestic Showroom
Spacestor
Gensler and De La Garza Architecture
Domestic Showroom
Tarkett Atelier
Huntsman Architectural Group
Domestic Showroom
Snaidero USA New York Flagship
Mario Mazzer Architects and Snaidero USA
Domestic Showroom
Ketra Headquarters
Urban Foundry Architecture and Michael Hsu Office of Architecture
International Showroom/Tradeshow Booth
Signtone Marble, 2019 Guangzhou Design Week
C&C Design Co.
International Showroom/Tradeshow Booth
Virg Casa, 2019 China International Building Decoration Fair
PMT Partners
International Showroom/Tradeshow Booth
NIO House
Raams Architecture Studio
International Showroom/Tradeshow Booth
J+ Art Space
V2gether Design
International Showroom/Tradeshow Booth
Sculptform
Woods Bagot
Large Fashion Retail
Hub Shopping Center
Massive Design
Large Fashion Retail
Louis Vuitton
Peter Marino Architect
Large Fashion Retail
Jiamila
PMT Partners
Large Fashion Retail
Conemoting Market
Yebin Design
Small Fashion Retail
Trongyee Boutique
AD Architecture
Small Fashion Retail
Beautiful People
Daisuke Yamamoto / De:Sign
Small Fashion Retail
RTA
Dan Brunn Architecture
Small Fashion Retail
Valextra
Neri&Hu Design and Research Office
Small Fashion Retail
Bibilee
MOC Design Office
Mixed Retail
Ecute Edition
Moment
Mixed Retail
Oppo Super Flagship
UNStudio
Mixed Retail
Huawei Global Flagship
Saguez & Partners
Mixed Retail
Zhongshuge Lafayette
X+Living
Environmental Branding + Graphics
Power10 Fitness
Dubbeldam Architecture + Design

and Sali Tabacchi

Environmental Branding + Graphics
401 Park
Elkus Manfredi Architects
Environmental Branding + Graphics
The Polaroid Project: At the Intersection of Art and Technology
IKD
Environmental Branding + Graphics
Dreamland
Karv One Design
Environmental Branding + Graphics
Mini Cuppa Shanghai
Raams Architecture Studio
Marketing + Branding Collateral
Anchovy Social
Brand Bureau
Marketing + Branding Collateral
Love Letters to New York City
CetraRuddy Architecture
Marketing + Branding Collateral
Yours Truly DC
Simeone Deary Design Group
Marketing + Branding Collateral
Toolkit for the Times
Studio O+A
On the Boards: Commercial
Real Estate Headquarters
Clive Wilkinson Architects and

Rojkind Arquitectos

On the Boards: Commercial
Terminal Warehouse
CooKFox Architects
On the Boards: Commercial
Kunming House of Art & Culture
Hariri & Hariri Architecture
On the Boards: Commercial
Arrupe Hall, Saint Joseph's University
Moto Designshop
On the Boards: Commercial
800 Fulton
SOM
On the Boards: Residential
Chelsea Townhouse
Andrea Steele Architecture and Lissoni NY
On the Boards: Residential
Casa Horizonte
De-Spec
On the Boards: Residential
Casa Mas
Doo Architecture
On the Boards: Residential
Saint Marks Place
INC Architecture & Design
On the Boards: Residential
Senior Housing
Messana O'Rorke
On the Boards: Residential
Mr. C Residences
Meyer Davis
Shining Moment
Shorter than the Day
Sze Studio and Amuneal
Shining Moment
Dwight D. Eisenhower Memorial
L'Observatoire International and Gehry Partners

l

Shining Moment
LaMoitié
One Fine Day Studio & Partners
Shining Moment
82nd Street Townhouse
Roger Ferris + Partners
Shining Moment
Entryway Staircase
Zimmerman Workshop Architecture + Design and Ot/tra
Products:
| Category | Project Name | Firm Name |
| --- | --- | --- |
| Accessories | High-Volume Sanitizing Station | B+N Industries |
| Accessories | BuzziPlanter | BuzziSpace |
| Accessories | Cuckoo Clock | Giorgetti |
| Accessories | Halo Hand Sanitizer Station | Halcon |
| Accessories | Bin There | Mizetto |
| Tabletop | Colorama Collection | Bornn Enamelware |
| Tabletop | Terra | Georg Jensen |
| Tabletop | Ghost | Max ID NY |
| Tabletop | Plex | Zaha Hadid Design |
| Architectural Products | GlassRailing>Flush | Carvart |
| Architectural Products | Automation by Lutron | The Shade Store |
| Architectural Products | Brac | Mutina thru Stone Source |
| Architectural Products | Como | Viva |
| Hardware | Timber Niki Collection | Designer Doorware |
| Hardware | Narmada | Marion Cage |
| Hardware | Pinch | Nest Studio |
| Hardware | Helios Grip | Rocky Mountain Hardware |
| Hardware | Assemblage | Sun Valley Bronze |
| Hardware | Tui | Tirar |
| Acoustical Applications | Carvart by Gustafs | Carvart |
| Acoustical Applications | Pyra | Fräsch |
| Acoustical Applications | Brix | Luxxbox |
| Acoustical Applications | Obersound Actions 5.5 | Ober Surfaces |
| Acoustical Applications | Dunes | Snowsound |
| Acoustical Applications | Metro | Turf Design |
| Materials + Surfaces | Flek | 3form |
| Materials + Surfaces | Fenix | Formica Corporation |
| Materials + Surfaces | Louver | Plyboo | Smith & Fong |
| Materials + Surfaces | X-Covering | Relax Designs |
| Materials + Surfaces | Wetwall | Wetwall |
| Materials + Surfaces: Concrete/Stone | Textura D'Oro | Artistic Tile |
| Materials + Surfaces: Concrete/Stone | Solaris | Caesarstone |
| Materials + Surfaces: Concrete/Stone | The Coordinates Collection | Cambria |
| Materials + Surfaces: Concrete/Stone | Panbeton | Concrete-LCDA |
| Materials + Surfaces: Concrete/Stone | Dekton Liquid Series | Cosentino |
| Bath Fittings | Inox Stainless Steel | Blu Bathworks® |
| Bath Fittings | AA/27 | Aboutwater by Boffi and Fantini |
| Bath Fittings | StyleDrain® | California Faucets |
| Bath Fittings | Trillian™ Bath Collection | Delta Faucet |
| Bath Fittings | Hi-Fi Thermostatic Shower Mixer Collection | Gessi North America |
| Bath Fittings | Zoom | Lacava |
| Bath Fixtures | Happy D.2 Plus C-Bonded | Duravit |
| Bath Fixtures | Argile | Kallista |
| Bath Fixtures | Eir Intelligent Toilet | Kohler Co. |
| Bath Fixtures | Val Collection | Laufen |
| Bath Fixtures | Murano Collection | Native Trails |
| Kitchen | Jason Wu Collection | Brizo Bath & Kitchen |
| Kitchen | Aquno Select | Hansgrohe |
| Kitchen | Crue with Kohler Konnect | Kohler Co. |
| Kitchen | Modus Doors Systems and Lignum et Lapis | Arclinea Arredamenti |
| Kitchen | Bristol Pull-Down | VIGO |
| Kitchen Appliances | 30″ Stainless Steel Built-in Refrigerator Column | Bertazzoni |
| Kitchen Appliances | Transitional Style | Dacor |
| Kitchen Appliances | 24″ Integrated Wine Column | Fisher & Paykel |
| Kitchen Appliances | Beverage Column | True Residential |
| Residential Rugs + Carpets | Stroke | CC-Tapis |
| Residential Rugs + Carpets | Jazz Age | La Manufacture Cogolin |
| Residential Rugs + Carpets | Silhouette | Nanimarquina |
| Residential Rugs + Carpets | Minus Collection | Punto e Filo |
| Residential Rugs + Carpets | Travertine Collection | Tantuvi |
| Residential Rugs + Carpets | Eclipse | The Rug Company |
| Broadloom Carpet | Adventurous | AtlasMasland |
| Broadloom Carpet | Invisible Visionaries | Bentley Mills |
| Broadloom Carpet | Influunt Definity | Durkan |
| Broadloom Carpet | Ippolito Fleitz Group Collection | Object Carpet |
| Broadloom Carpet | Dialogue Hospitality | Shaw Contract |
| Modular Carpet | NY+LON Streets™ | Interface |
| Modular Carpet | Laylines | Milliken |
| Modular Carpet | Organic Interruption | Patcraft |
| Modular Carpet | Shifting Fields | Shaw Contract |
| Modular Carpet | Light Shift Collection | Tarkett |
| Hard Flooring | MedinPure PVC-Free Sheet | Armstrong Flooring |
| Hard Flooring | Amtico Signature | Mannington Commercial |
| Hard Flooring | Mark Making | Patcraft |
| Hard Flooring | Tailored | Shaw Contract |
| Hard Flooring | Icon Tile HPD | Teknoflor |
| Tile + Stone Flooring | Apogee | Aimée Wilder |
| Tile + Stone Flooring | Pose | AKDO |
| Tile + Stone Flooring | Concrete Collaborative X Way Cooler Gallery | Concrete Collaborative |
| Tile + Stone Flooring | Bibiena | Fornace Brioni thru Clé Tile |
| Tile + Stone Flooring | Waving | Juju Papers |
| Educational Furniture | Sail | Andreu World |
| Educational Furniture | Attivo | Borgo |
| Educational Furniture | Kupp | Teknion |
| Educational Furniture | Stakki | VS America |
| Healthcare Furniture | Alya | Andreu World |
| Healthcare Furniture | Forme Life | Forme Life |
| Healthcare Furniture | Vox Ventilator | Fuseproject |
| Healthcare Furniture | Dreme | Global Furniture Group |
| Contract Case Goods | Tempo | Andreu World |
| Contract Case Goods | BM0253 Shelving System | Carl Hansen & Søn |
| Contract Case Goods | Crew | Halcon |
| Contract Case Goods | SideShare™ | Three H Furniture |
| Contract Furniture | Honey | Darran Furniture |
| Contract Furniture | International | Dfm |
| Contract Furniture | Cottage | Mizetto |
| Contract Furniture | Olli | Pair |
| Contract Tables | Constellation | Corral thru Allsteel |
| Contract Tables | Ziggy | Hightower |
| Contract Tables | Hopper | Materia thru Scandinavian Spaces |
| Contract Tables | Alca | Sossego |
| Contract Tables | Sly | Studio TK |
| Contract Tables | Hubub | Three H Furniture |
| Conference/Meeting Tables | Solid | Andreu World |
| Conference/Meeting Tables | Brace | Davis Furniture |
| Conference/Meeting Tables | Woofer | Glimakra of Sweden |
| Conference/Meeting Tables | MYNE™ | Nucraft |
| Desk Parititions | Lines | Andreu World |
| Desk Parititions | be! Shield™ | Clarus |
| Desk Parititions | Clikclax | Clikclax |
| Desk Parititions | Bubble | Yellow Goat Design |
| Wall Partitions | be! Clear™ | Clarus |
| Wall Partitions | Room Divider | Darran Furniture |
| Wall Partitions | Focus Wall | MashStudios |
| Wall Partitions | Still | Stylex |
| Wall Partitions | Connect | Yellow Goat Design |
| Meeting Room/Pods | Bosse Room-in-Room System | Dauphin |
| Meeting Room/Pods | Colony | Frövi |
| Meeting Room/Pods | Pergola | Haworth |
| Meeting Room/Pods | Patkau Cocoon | Nienkämper |
| Meeting Room/Pods | Silent-Silo | Spinneybeck |
| Residential Storage | Storet | Acerbis thru DDC |
| Residential Storage | Reflection | Baker Interiors Group |
| Residential Storage | Emérita | BD Barcelona Design |
| Residential Storage | William Gray Enzo Bar | Stellar Works |
| Residential Desks | Composed | Dims |
| Residential Desks | Era Scrittoio | Living Divani |
| Residential Desks | Atril | Tresserra Collection |
| Residential Desks | Tucano | Zanotta |
| Residential Occasional Tables | Moonland | Ana Volante Studio |
| Residential Occasional Tables | Lotus | Etamorph |
| Residential Occasional Tables | Sine | Izm Design |
| Residential Occasional Tables | Papillon Screen | Tom Faulkner |
| Residential Dining Tables | Adeline | Baker Interiors Group |
| Residential Dining Tables | Cross | Bonaldo |
| Residential Dining Tables | Furcula | Izm Design |
| Residential Dining Tables | Davani + Purity | The Davani Group |
| Residential Beds | Naked | Evolved Living |
| Residential Beds | Highline | Gabellini Sheppard Associates |
| Residential Beds | Soteria | Megan Grehl |
| Architectural Lighting | Liberty | Atelier Alain Ellouz |
| Architectural Lighting | Coordinates | Flos |
| Architectural Lighting | Cubix | Sonneman |
| Architectural Lighting | Structural | Vibia |
| Sconce | Circ | Estiluz |
| Sconce | Luz | Gil Melott Bespoke |
| Sconce | Mother Mary | Powell & Bonnell |
| Sconce | Circular Collection | Wisse Trooster |
| Pendant Fixtures | Domita S20 | Bover |
| Pendant Fixtures | Inclusion Collection | Crosland + Emmons |
| Pendant Fixtures | Keglen | Louis Poulsen |
| Pendant Fixtures | Dune | LZF Lamps |
| Pendant Fixtures | Sky | Pablo Designs |
| Chandelier | NH S5 Elliptic | Artemide |
| Chandelier | Kuulas | Cameron Design House |
| Chandelier | Derby Collection | Hubbardton Forge |
| Chandelier | Reedway | Rejuvenation |
| Chandelier | Ceto Collection | Ross Gardam |
| Floor Lamps | Branch | Boyd Lighting |
| Floor Lamps | Tobia | Foscarini |
| Floor Lamps | Motive | Landscape Forms |
| Floor Lamps | Haro | Stellar Works |
| Table Lamps | Devin | Arteriors |
| Table Lamps | Wick | Graypants |
| Table Lamps | Deno | LeedArson Lighting Co. |
| Table Lamps | Easy Peasy | Lodes |
| Table Lamps | Reflection | Tala |
| Outdoor Lighting | Shadow Box | Hubbardton Forge |
| Outdoor Lighting | Ohm | Ifö Electric |
| Outdoor Lighting | Nebula | Neri |
| Outdoor Lighting | Meridiano | Vibia |
| Outdoor Collection | Elements | Brown Jordan Outdoor Kitchens |
| Outdoor Collection | Isla | Gan |
| Outdoor Collection | Disc, Peak and Stretch | Landscape Forms |
| Outdoor Collection | City Collection | Point |
| Outdoor Collection | Otti | Sutherland Furniture |
| Outdoor Seating | Ginkgo Rope | Davis Furniture |
| Outdoor Seating | Rilly | Dedon |
| Outdoor Seating | Olivo | iSimar |
| Outdoor Seating | Anatra Teak High Back Lounge Chair | JANUS et Cie |
| Outdoor Seating | Hammock | Paola Lenti |
| Outdoor Seating | Bikini Lounger | Tonik |
| Contract Seating | Matinee | Bernhardt Design |
| Contract Seating | Decade | Blu Dot |
| Contract Seating | Division Twelve | Keilhauer |
| Contract Seating | Flower | Tonon thru Sandler Seating |
| Contract Seating | Dan | Zanotta |
| Conference Seating | LightWork | Davis Furniture |
| Conference Seating | Swurve | Keilhauer |
| Conference Seating | EC6 Series | Nightingale |
| Conference Seating | Ioniq | SitOnIt Seating |
| Contract Task Seating | Finora | Okamura |
| Contract Task Seating | Focus 2.0 | SitOnIt Seating |
| Contract Task Seating | Essa | Teknion |
| Contract Task Seating | AT Mesh 187/1 Range | Wilkhahn |
| Contract Bench + Stool | Hula | Andreu World |
| Contract Bench + Stool | Gallery | Bernhardt Design |
| Contract Bench + Stool | Hygge | Karl Andersson & Söner thru Scandinavian Spaces |
| Contract Bench + Stool | Soft Top | Skandiform thru Scandinavian Spaces |
| Contract Bench + Stool | Blend | Stellar Works |
| Contract Lounge Seating | Lud'o | Cappellini |
| Contract Lounge Seating | Daiki | Minotti |
| Contract Lounge Seating | Hobsen | National Office Furniture |
| Contract Lounge Seating | Ila | Pedrali |
| Contract Lounge Seating | Alice | Sossego |
| Contract Sofa | Giro Soft | Andreu World |
| Contract Sofa | Becca Modular | Bernhardt Design |
| Contract Sofa | SoMod | Davis Furniture |
| Contract Sofa | Flord | Frövi |
| Contract Sofa | Whittaker | Kimball |
| Contract Highback Seating | Iso | Arcadia |
| Contract Highback Seating | JP Lounge | Davis Furniture |
| Contract Highback Seating | A11 | Hushoffice |
| Contract Highback Seating | Kite | Stellar Works |
| Residential Seating | Lofty | Hachi Collections |
| Residential Seating | Mahalo | Ralph Pucci |
| Residential Seating | Ebba | Kaoi |
| Residential Seating | William Gray Hugo Collection | Stellar Works |
| Residential Accent Chairs | Armadillo | Expormim |
| Residential Accent Chairs | Musico | Lee Broom |
| Residential Accent Chairs | Martha | Poltrona Frau |
| Residential Accent Chairs | Romby | Porro |
| Residential Bench + Stool | Heroes | Carbonell Design Studio |
| Residential Bench + Stool | BM0865 Daybed | Carl Hansen & Søn |
| Residential Bench + Stool | Jueki | HBF |
| Residential Bench + Stool | Rider | Zanotta |
| Residential Lounge Seating | CH78 Mama Bear | Carl Hansen & Søn |
| Residential Lounge Seating | Vala | Design Within Reach |
| Residential Lounge Seating | Remnant | Sancal |
| Residential Lounge Seating | William Gray Teddy Collection | Stellar Works |
| Residential Sofa | Pandarine | Hay |
| Residential Sofa | Pukka Collection | Ligne Roset |
| Residential Sofa | Sumo | Living Divani |
| Residential Sofa | Libra | Marmo Furniture |
| Healthcare Textiles | Ensemble Collection | Arc|Com |
| Healthcare Textiles | Prerequisite Collection | Carnegie |
| Healthcare Textiles | Balance featuring Sunbrella Assure | CF Stinson |
| Healthcare Textiles | Flux Collection | Concertex |
| Healthcare Textiles | Quantum Collection | Mayer Fabrics |
| Hospitality Textiles | Urban Muse Collection | Arc|Com |
| Hospitality Textiles | Issimo with Crypton | Cortina Leathers |
| Hospitality Textiles | West Elm Collection | Designtex |
| Hospitality Textiles | Brussels | Fil Doux Textiles |
| Outdoor Textiles | Duet | Brentano |
| Outdoor Textiles | Stripe It and Utopia, Destination Collection | KnollTextiles |
| Outdoor Textiles | In the Mix | Perennials Fabrics and Rugs |
| Outdoor Textiles | Balance Collection | Sunbrella |
| Contract Textiles | Celliant | Designtex |
| Contract Textiles | Up Collection | HBF Textiles |
| Contract Textiles | Decennium Collection | KnollTextiles |
| Contract Textiles | Mutable Matter | Luum |
| Contract Textiles | Ultraleather® | Reef Pro | Ultrafabrics |
| Residential Textiles | Prairie School Collection | Architex |
| Residential Textiles | Kendall Wilkinson Vignettes | Fabricut |
| Residential Textiles | Watercolor | Rosemary Hallgarten |
| Residential Textiles | Festa, Carnevale Collection | Rubelli |
| Residential Textiles | ReTweed Collection | Sunbrella |
| Fabric Wall Covering | Wildflower | Arte |
| Fabric Wall Covering | Rubik | Innovations in Wallcoverings |
| Fabric Wall Covering | Splash | Phillip Jeffries |
| Paper Wall Covering | Abanico | Arte |
| Paper Wall Covering | My Corb | Brett Design |
| Paper Wall Covering | Goldendale | Juju Papers |
| Paper Wall Covering | Rifle Paper Co. Collection | York Wallcoverings |
| Contract Wall Covering | Ephemeral | Astek |
| Contract Wall Covering | Magnolia Home | Momentum Textiles & Wallcovering |
| Contract Wall Covering | Vinyl Zebrawood | Phillip Jeffries |
| Contract Wall Covering | Saga | Nordgröna thru Scandinavian Spaces |
| Contract Wall Covering | Repeat Offenders | Wolf-Gordon |
| Tile + Stone Wall Covering | Terrazzo Renata Fluted | Ann Sacks |
| Tile + Stone Wall Covering | Ombre Stone | Artistic Tile |
| Tile + Stone Wall Covering | Cursive Collection | Crossville |
| Tile + Stone Wall Covering | Geometrie Componibili | Elisa Passino Studio |
| Tile + Stone Wall Covering | Radius Collection | Red Rock Tileworks |
| Tile + Stone Wall Covering | Equus | Stone Source |
| Window Treatments | Studio Concepts | Hartmann&Forbes |
| Window Treatments | Designer Roller Duolite® | Hunter Douglas |
| Window Treatments | Victoria Hagan Collection | The Shade Store |
| Environmental Impact | Pure Eco | Andreu World |
| Environmental Impact | Oceanic | Camira |
| Environmental Impact | Brushed Lines™ | Interface |
| Environmental Impact | Coil Collection | LightArt |
| Environmental Impact | ReFlow | Minarc |
| Environmental Impact | Move Chair | Noho and Aquafil |
| Technology | Work From Home Kits | Byrne |
| Technology | DesignJet Studio | HP |
| Technology | Transparent OLED Touch | LG Electronics USA |
| Technology | Athena Dynamic Lighting Control System | Lutron Electronics Co. |
| Marketing + Branding Materials | Spring 2020 Campaign | Clé Tile |
| Marketing + Branding Materials | Division Twelve | Keilhauer |
| Marketing + Branding Materials | Design Guides | Haworth |
| Marketing + Branding Materials | The Drop | Phillip Jeffries |