4 Exciting Details About Maison&Objet Fall 2018
Maison&Objet, one of the industry's biggest events, is just a few months away. Held annually in Paris, the September show brings together 3,000 brands from more than 65 countries. Design industry professionals can expect to see cutting-edge products from around the globe, inspiring lectures, and old and new friends in a four-day design extravaganza. Interior Design has the details on what to expect at this year's show.
Designer of the Year
Belgian designer Ramy Fischler looks outside of typical visual sources to inform his eclectic and poised objects. He draws inspiration from the cinema and theater, looking at how the pillars of those industries can be used to create objects that blur the boundaries of functionality and art. A free spirit by nature, Fischler's designs grace residences, restaurants, and workplaces. His work on display at Maison&Objet will feature a diversity of designs that highlight the holistic and versatile approach of his studio.
Rising Talent Awards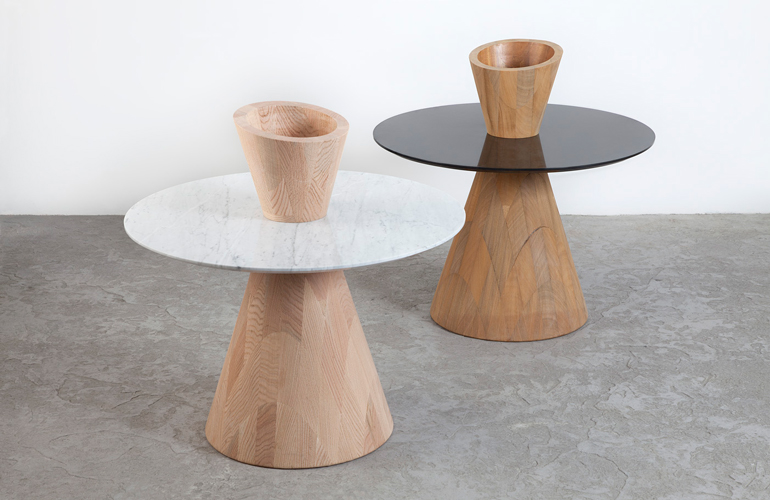 This year's Rising Talent Awards will honor the multiplicity of influences that converge in Lebanon's rich design scene. A jury of individuals who spurred the country's modern design renaissance will honor six young creatives from the region. Each of these designers creates objects that reflect not only the area's most recent history of design but also its long-standing craft traditions and multicultural legacy.
Inspirations Forum
The modern world is transforming at an unprecedented pace and many of the old methods of product manufacture and use need an update. With that in mind, Maison&Objet's Inspirations Forum declared this year's theme "Virtuous." Trend forecasting agency NellyRodi will take over the Inspirations Space and Bookshop-Café to elucidate what moral guidelines need to change and what practical steps need to be taken to make the world a happier, healthier place.
A New Spatial Plan
In order to make Maison&Object an enjoyable and efficient experience for everyone who attends, the organization of the show has been transformed to help both specifiers and retailers get to the places they want to be quickly and with minimal confusion. In the Maison hub of the show, visitors can browse objects divided into four distinct areas and organized by style. The categories include: unique and eclectic, today, forever, and craft.
In addition to purchase-based areas, multiple "What's New?" exhibitions showcase products that push the boundaries of what's possible. New cafés and a professional's club also bring a much-needed amenity to the fair, providing spaces for people to meet up to share ideas, discuss their finds, and catch up.
Tickets to Maison&Objet are now available online. The fair will run from September 7-11 at Paris Nord Villepinte.