5 Design Trends That Will Dominate in 2018
At the close of 2017, we asked a team of industry experts to ponder the year ahead and tell us what's in store for interiors in 2018.
Terracotta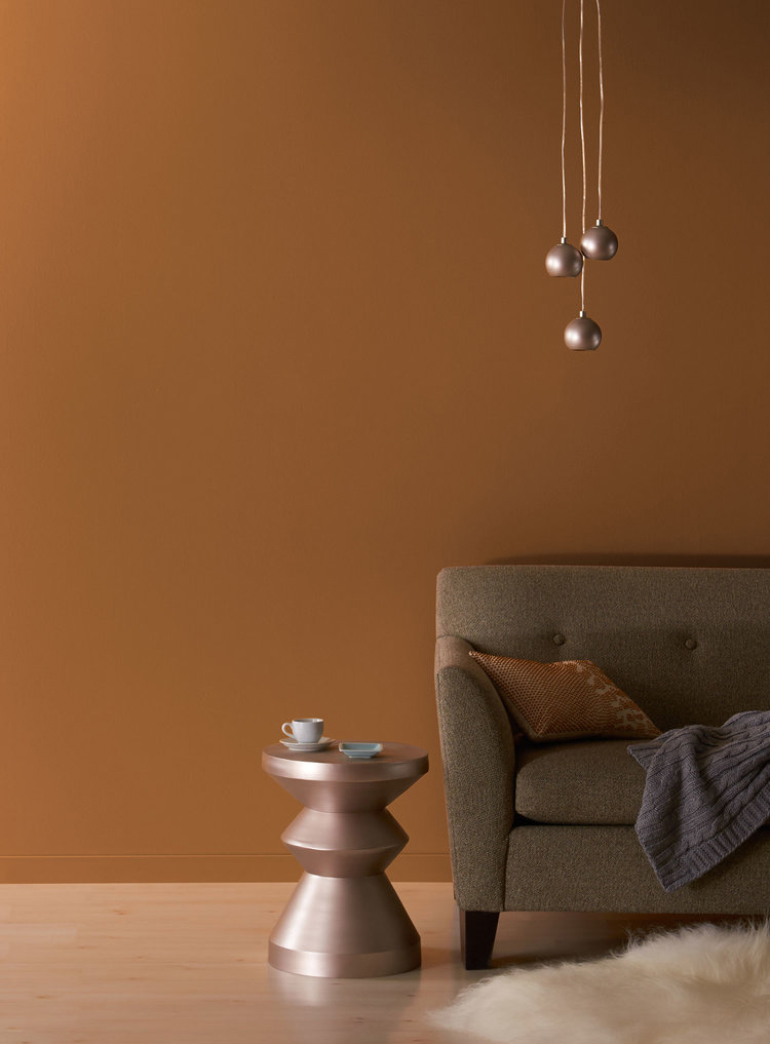 Interior consultant Despina Curtis is well-known in the industry for her expert use of color and ability to craft composed spaces for clients such as COS, Moooi, and Carl Hansen, to name just a few. For 2018, she believes that terracotta will be what emerald green was to interiors in 2017.
"This shade is in the bronze family, with a touch of orange and a hint of red," she explains. "The result is a rich earthy color. It looks beautiful on tactile materials such as textiles—especially bed linen—along with ceramics and tiles. For the brave, it would look equally impressive on an architectural feature in a room."
Paint brands Valspar and Jotun agree, adding rusty shades such as Rustic Wicker and Norwegian Wood to their 2018 color cards, respectively.
Maximalism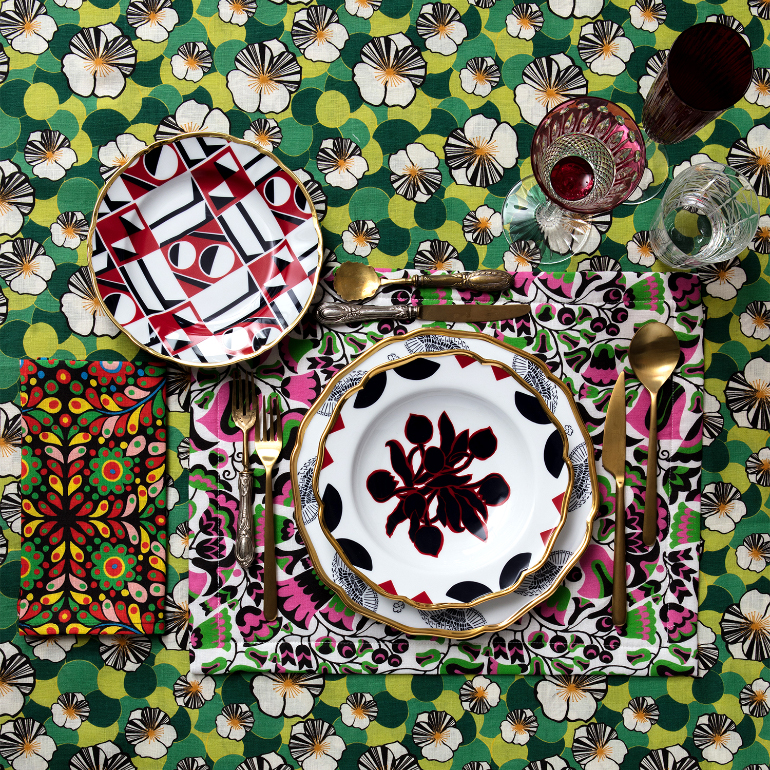 In 2017, design studios such as DIMORESTUDIO, Marcel Wanders, and even fashion labels Peter Pilotto and LaDoubleJ introduced us to some unforgettably extravagant interiors. Crammed with contrasting prints and patterns, maximalism marks a move away from the Scandinavian-inspired minimalism that has dominated in recent years. "Maximalism is yet to really ignite at a consumer level," says Allyson Rees, senior retail lifestyles editor at trends forecasting service WGSN.
"We've talked about Kondo-ing for so long, and about consumers embracing a minimalist aesthetic, but there is a bit of a backlash to that. Consumers want to express themselves and maximalism allows them to do that. In a time when everything tends to look the same on Instagram—so composed, so cookie-cutter—it's exciting to see this trend catch on."
Comfort Spaces
From retail stores that include coffee shops and spas, to communal workspaces that look like living rooms, the boundaries between work and leisure are becoming increasingly blurred.
"We're seeing a shift toward design that is more casual overall and spaces that are focused on experience rather than aesthetics," explain design firm AvroKO. "It will be much more hybridized, and we'll begin to see—and already are to some extent—hospitality and restaurant design infiltrating all different sectors, from fashion to retail, office, and beyond."
The trend is also reflected in furniture and surface finishes, says WGSN's Allyson Rees, who predicts that tactile fabrics such as velvet and enveloping silhouettes will continue to grow in popularity in 2018.
"I imagine everyone around the world is looking for extra comfort and reassurance," she says. "The home as a safe haven in a world that is so politically and ecologically turbulent."
Monochrome
While maximalist interiors could hit the mainstream this year, at the other end of the scale, minimalists are opting for calming tonal interiors that layer shades of the same color. "From a consumer standpoint, the tone-on-tone look takes a lot of self-control and discipline, but the results are very sophisticated," says Rees, who believes the trend will take off in the coming year.
Jean Lin, owner of New York gallery Colony, began exploring the theme of lightness in 2017 with a show that gathered monotone furniture and textiles in various shades of white and beige, and materials such as bleached maple and Carrara marble.
"At Colony we have always appreciated a lighter touch on interiors, furniture, and design in general," explained Lin. "Work that floats without being too delicate or precious, colors that speak to each other with subtlety, and layered textural palettes. We've been enjoying the emergence of this lightness in our recent exhibits, interiors projects, and in the work coming from our Colony designers."
Materials With Purpose
Furniture made entirely from recycled plastics, cans, and smartphone screens; leather alternatives made from pineapple leaves; and interior tiles made from corn husks were just some of the sophisticated recycled materials to emerge in 2017.
Seetal Solanki, founder and director of design studio Ma.tt.er, thinks that in the coming year we will see an increase in sustainable yet slick surfaces that eschew the stereotypical "recycled" aesthetic.
"2017 saw a rise in materials being designed with purpose," Solanki states. "We are clearly seeing a shift towards an approach within design that considers our environment and society in a much more positive way, without compromising on its aesthetics."
She added: "We will continue to see this into the year ahead and hope to experience products that are much more mainstream—an exciting time for materials and design!"
View the slideshow for more examples of these trends.