6 New Products by Top Designers
Product highlights from this year's NeoCon.
1. Designer: Dorothy Cosonas of KnollTextiles.
Product: Alter Ego.
Standout: To celebrate the division's 70th anniversary, a dive into the archives yielded a wool-nylon that recalls favorites from the '40's and '60's.
2. Designer: Todd van der Kruik of Bentley Mills.
Product: Coexist.
Standout: This solution-dyed nylon carpet's two-tone palette is intended to mix well with other styles from the Outskirts collection.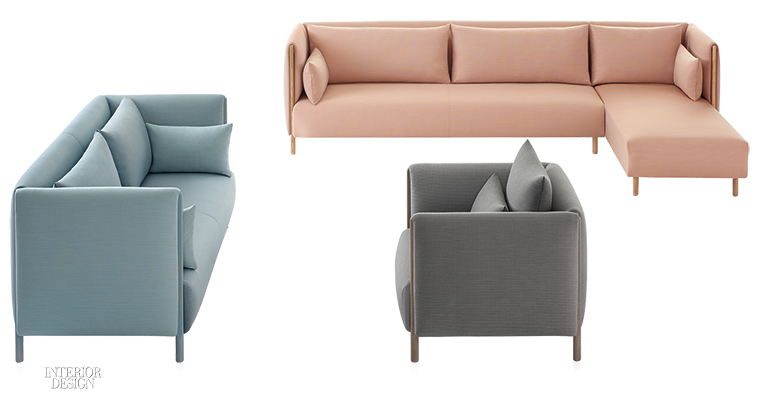 3. Designer: Carole Baijings and Stefan Scholten for Herman Miller.
Product: ColourForm.
Standout: Scholten & Baijings designed not only the sofas and club chair but also the upholstery, Maharam's Tracery nylon-wool blend.
4. Designer: Joey Ruiter for Nucraft.
Product: Baja.
Standout: Inspired by surfing, these conference tables feature tops in wood veneer, plastic laminate, or back-painted glass.
5. Designer: Markus Jehs and Jürgen Laub for Davis Furniture.
Product: Reed.
Standout: Traditional woodworking meets innovative plastic technology in Jehs + Laub's stacking chair, with its oak legs and ultra-thin seat and back.
6. Designer: Patricia Urquiola for Andreu World.
Product: Nuez.
Standout: A fold in each chair's thermoplastic shell is the Interior Design Hall of Fame member's interpretation of a creased sheet of paper.
> See more from the May 2017 issue of Interior Design