6 Statement-Worthy Outdoor Furnishing Collections Launched at the Milan Furniture Fair 2021
The global pandemic sparked an explosive movement to entertain outdoors—and the residential and contract furnishing industries took note. Throughout Milan this month, whether it was at Supersalone 2021, the smaller and rebranded Salone del Mobile furniture fair, or various off-site locations around the city, such as Rossana Orlandi Gallery, furnishings designed to bask in the sun (and withstand a downpour) made their debut.
From stylish sports furniture to addressing the world's loss of biodiversity, nature, and species, to curves created from wood beams "strung together like beads," here are six standout outdoor furnishing collections that launched at the 2021 Milan furniture fair.
Secret Garden by Roberto Lazzeroni for Poltrona Frau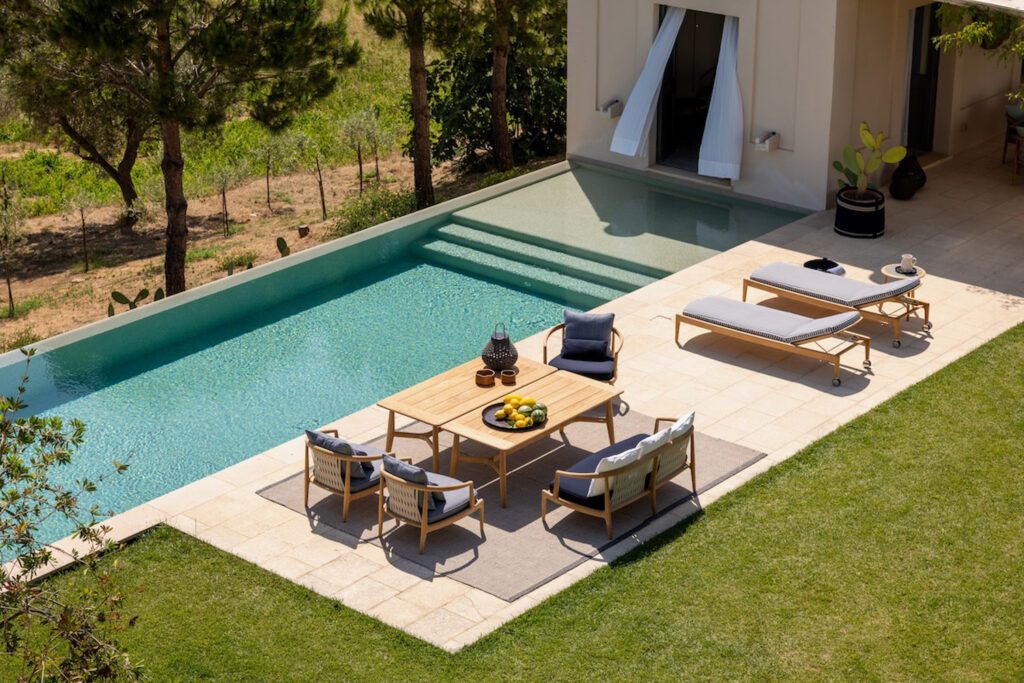 With nostalgic memories of travel, including visits to Italy's Amalfi coast as a child, Roberto Lazzeroni softens the line between indoors and out with the Secret Garden outdoor collection for Poltrona Frau. Fabricated from weather-resistant and FSC-certified solid teak, the seven pieces—among them, tables with hand-finished glazed stoneware tops, loungers, side tables, and chairs with armrests—satisfy dining, lounge, and relaxation needs. Secret Garden is part of the Boundless Living Outdoor Collections—Poltrona Frau's extensive debut into the outdoor furnishing market that also launched in Milan this September.
Ace collection by Patrick Norguet for Ethimo
"Sure there's outdoor furniture, but for sports there was nothing," says designer Patrick Norguet. To meet that market gap, he conceived the FSC-certified teak and aluminum Ace collection of hotel sports furniture for Ethimo.
An aesthetic home run for tennis courts, pools, athletic clubs, and resorts, Ace is offered in four hues including warm white (shown) and moss green.

Habitats by ARDE and Rethink Studio for Vestre
"We talk so much about climate change, but we should also talk about the loss of nature, the loss of species, and the loss of biodiversity—that is urgent as well," says Jan Christian Vestre, CEO of the Norwegian family-owned company Vestre.
With an insect hotel for bees and insects, bird nesting boxes, and benches with built-in small habitats for small animals, Habitats by ARDE and Rethink Studio for Vestre offers solutions by bridging the gap between people and animals. "It's about bringing nature and biodiversity back into the big cities," Vestre continues. Insect home Leaf (shown here) by Alexander Qual is available in three versions to meet the varying needs of different types of insects.
Formula from Nanimarquina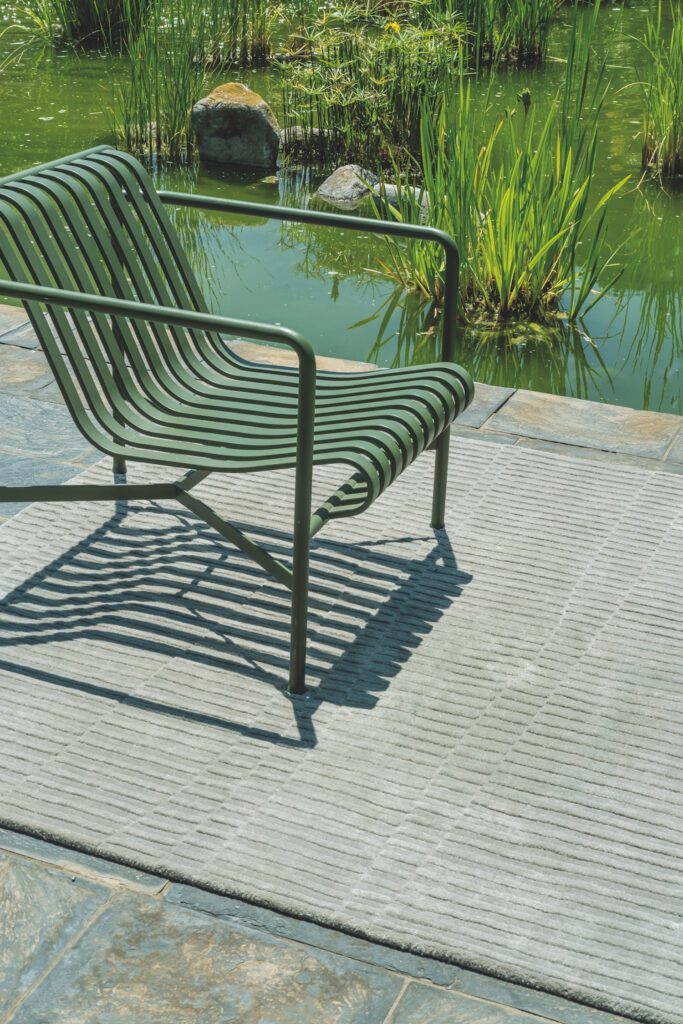 New methods and material experimentation have given rise to attractive yet weather- and stain-resistant carpet made for outside. Sourcing outdoor carpet for the contract market just got easier with Formula, a new contract-geared rug collection by Nanimarquina. Hand-woven in India and Pakistan using sustainable materials such as local fibers and yarn made from recycled materials, the collection is based on the customization of five models. Suitable for both indoors and out, these models come in 30 different colorways and 250 possible combinations.
Lido by GamFratesi for Minotti
Seating of woven polypropylene cords and tables topped with brushed, fine-grain Basaltina stone characterize the Lido Cord Outdoor collection by GamFratesi for Minotti, consisting of sofa, armchair, footstool, tables, and lounges. Beneath the tables and sofa, an aluminum base is varnished a matte-bronze hue; chairs and footstools stand on legs of solid mahogany or solid teak.
She-He-It by Hans Endendijk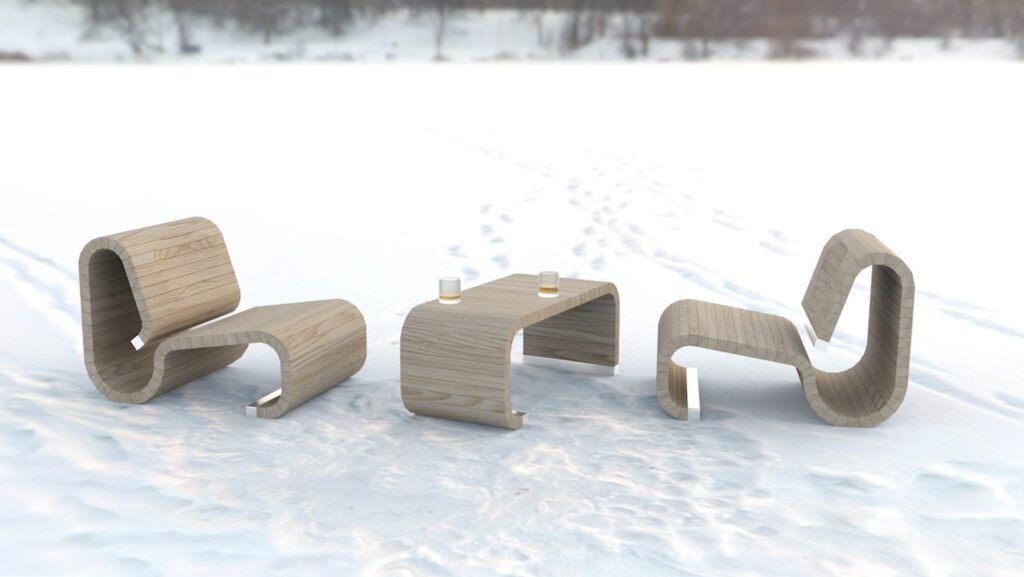 To create the She-He-It outdoor collection, highlighted at Rossana Orlandi Gallery, solid wood beams are "strung together like beads," according to designer Hans Endendijk. The striking curves of the Sit table and suspended back of the Paper Clip lounge are created by tightening hidden steel cables.