6 Women Making Waves in Architecture Education
Architecture and design schools are one of the many frontlines in an industry facing a constellation of challenges, not least among them COVID-19, climate change, equity, and social justice. A year into the global pandemic, as Zoom fatigue and a spiraling sense of isolation are impacting nearly everyone, an emphasis on connectivity—between disciplines, communities, other professions, and each other—remains top of mind.
In this two-part series honoring Women's History Month, Interior Design speaks with 11 women forging positive change as architecture school deans in the northeast. In addition to being heavyweight researchers, writers, industry leaders, and advocates, they bring a unique perspective about what it's like to break barriers at some of the most prestigious institutions of higher learning—most of which have historically seen men dominate top leadership roles.
The conversation extends, as it must, past issues of gender to accessibility, race, socioeconomic status, and social justice. According to Dr. Harriet Harriss, dean at Pratt School of Architecture, "some of the recent hires reveal a collective longing for both new kinds of leaders and for new and more inclusive forms of leadership to emerge." Keep reading for more insights and perspectives from education leaders in the field.
Amale Andraos, Dean, Columbia University Graduate School of Architecture, Planning and Preservation
"Architecture and architectural education are both, more than ever, at a crucial crossroads," says Amale Andraos. Andraos—who has taught at numerous institutions including Princeton University, Harvard University, and the American University in Beirut—joined the faculty at Columbia GSAPP in 2011, and became Dean of Columbia GSAPP just three years later. She has long been focused on climate change and its impact on architecture, having co-founded her New York-based practice WORKac with husband Dan Wood ('92 GSAPP) in 2003. Her firm is known for designing the Edible Schoolyards at P.S. 216 in Brooklyn and P.S. 7 in Harlem, a public library for Kew Gardens Hills, Queens, the Stealth Building in New York, and a new student center for the Rhode Island School of Design in Providence.
"The built environment has the unique potential to directly address climate change, social and racial equity, and to be fundamentally transformed by developments in data and technology," Andraos says. "The building industry is also a leading contributor to global heating, and as such, is ripe for rethinking across all of its scales and processes."
Serving as dean of Columbia GSAPP gives Andraos a unique sense of optimism. She says, "I find myself inspired, every day, by the energy of our students and faculty in engaging with these (and other) complex issues so as to continue to find new ways for architecture… to matter and to positively contribute to the world."
Deborah Berke, Dean, Yale School of Architecture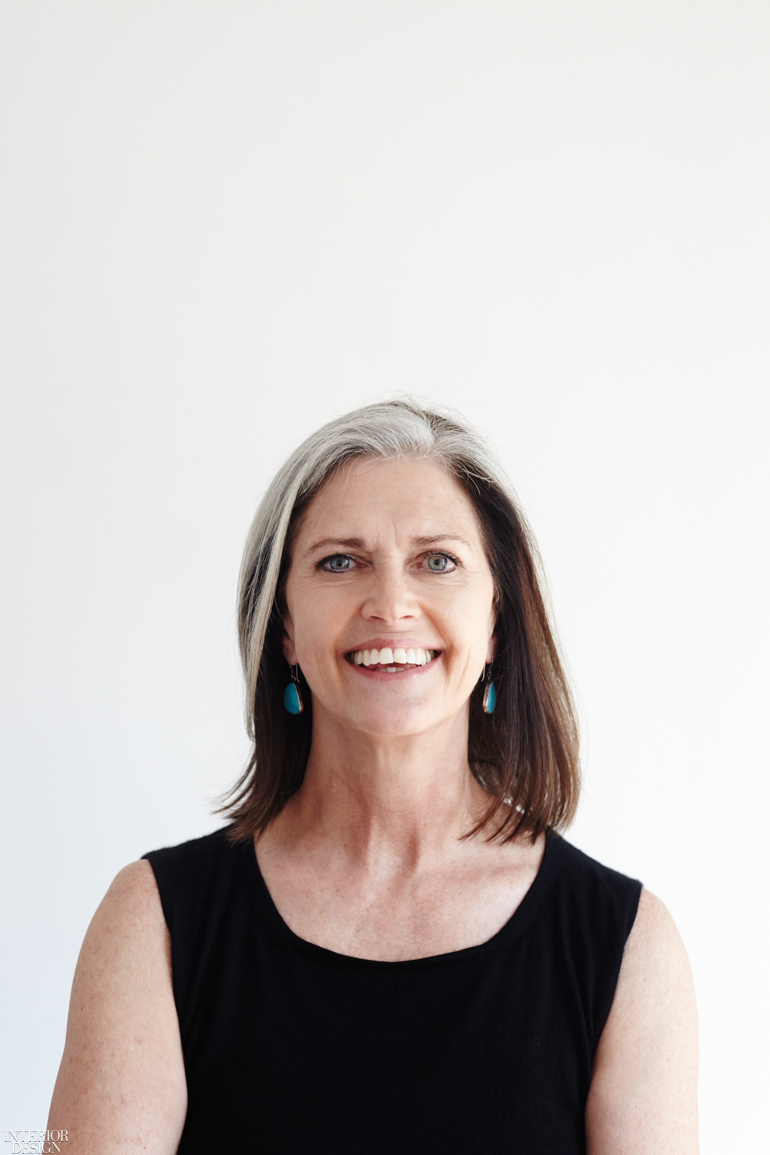 How has pedagogy changed since Deborah Berke, FAIA, was appointed dean of the Yale School of Architecture in 2015? "I have a very simple answer to your question, which is that architectural education has become more expansive and more inclusive," she says. The accomplished Berke is the first woman to hold the position at the Yale School of Architecture, where she has been a professor since 1987.
We know Berke as the founder of New York-based architecture firm Deborah Berke Partners, where she leads the firm alongside 10 partners. The quickly growing firm has been commissioned by many of the Ivies—Harvard, the University of Pennsylvania, Princeton, and Yale—and counts some of its most significant works as the Residential Colleges at Princeton University, the Rockefeller Arts Center at SUNY Fredonia, and the Yale School of Art in New Haven, Connecticut. In 2012, Berke was the inaugural recipient of the Berkeley-Rupp Prize at the University of California at Berkeley, which is given to an architect who has advanced the position of women in the profession and whose work emphasizes a commitment to sustainability and the community.
More recently, she was appointed to the jury for the Pritzker Architecture Prize, often considered the highest honor in the field. Berke's perspective is far from the glitzy, glamorous buildings of the architects typically mentioned in the same breath, and, as one of the field's most visible female architects, has elevated conversations around adaptive reuse.
Harriet Harriss, Dean, School of Architecture, Pratt Institute
"Although we are not quite yet reaching 50 percent female in design school leadership, says Dr. Harriet Harriss, "some of the recent hires reveal a collective longing for both new kinds of leaders and for new and more inclusive forms of leadership to emerge." Harriss became dean of the Pratt School of Architecture in Brooklyn in 2019, succeeding dean Thomas Hanrahan who held the position for 22 years. Previously, Harriss led the Post-Graduate Research Program in Architecture and Interior Design at the Royal College of Art in London.
Harriss's appointment at Pratt SoA was widely celebrated, since she is known for a pioneering approach to new pedagogic models for design education, and for widening participation and diversity in architecture. She's written widely on these topics, including in Radical Pedagogies: Architectural Education & the British Tradition (2015) and A Gendered Profession (2016). In 2017, she compiled a list of important architectural texts written by women, meant to subvert the pedagogic predisposition toward male-dominated reading lists. Her latest book Architects After Architecture (2020), considers the multi-sector impact of an architectural qualification.
Stephanie Lin, Dean, School of Architecture
The School of Architecture (previously known as the School of Architecture at Taliesin, founded by Frank and Olgivanna Lloyd Wright as the Taliesin Fellowship) has been making headlines recently. Last year it announced it would be closing, then wouldn't, and then finally departed Taliesin for Cosanti, Arizona. Now, the school has named a permanent dean. Prior to her new position at The School of Architecture, New York-based Stephanie Lin most recently taught at the Cooper Union in New York, and she has also been faculty at UC Berkeley, Pratt Institute, and Columbia University GSAPP.
Lin is currently the principal of Brooklyn's Present Forms and a co-founder of the design collective Office III along with Sean Canty and Ryan Golenberg. The group completed the Governors Island Welcome Center in New York City in 2017 and were finalists in MoMA's Young Architects Program (YAP) the same year.
"It is inspiring to see both leadership and discourses in architectural education beginning to reflect underrepresented priorities through conversation and collaboration," says Lin. "The School of Architecture's closely-knit community creates a unique support structure for these convergences to happen and motivate built form. I am thrilled to become a part of the school at this pivotal moment," she adds.
Lesley Lokko, Founder, African Futures Institute (AFI)
Back in 1980 when Italian architect M. Rosaria Piomelli became dean of the Bernard and Anne Spitzer School of Architecture at The City College of New York, she was the first-ever female dean of any architecture school in the U.S. Yet forty years later when Lesley Lokko assumed the same role, Lokko was only the school's second female dean. Signaling perhaps that the hallowed halls of design pedagogy still retain some problematic infrastructure, Lokko left the position after just 10 months to launch her own architectural school, the African Futures Institute (AFI), in Accra, Ghana. Prior to joining CCNY, Lokko had also founded the Graduate School of Architecture (GSA) at the University of Johannesburg in South Africa, in 2015.
"I learned at Spitzer, very quickly, that most academic institutions are built to withstand change—not to engender it," Lokko said in an interview with The Architect's Newspaper. "The questions of race, identity, culture, power, underpin all canons. If you start up an institution that's dedicated to unpicking and unraveling and unpacking all of that, what's its relationship to the professionalization of architecture going to be?"
The industry will be watching Lokko's next moves at AFI, which she has described as "a postgraduate program, and it may not be professional in the accepted sense of the word. It could be, then, that the AFI actually generates teachers, not architects," she says. If these teachers turn out to be anything like Lokko, design learning could finally begin to chart its own discourse.
Karen Nelson, Dean and Faculty, School of Architecture, Boston Architectural College
"Our lecture series, our exhibits, and our revised curriculum aim to critique the current conditions to engender and design just space," says Karen Nelson, dean at the School of Architecture, Boston Architectural College. Nelson began teaching design studios in 1994 at the Boston Architectural College and at the Rhode Island School of Design, where she also served as adjunct faculty in the Department of Landscape Architecture from 1995–2012. As an architect, she worked on housing for people living with AIDS in New York, a school building in Massachusetts, and on a variety of commercial projects.
"We know that power in society is reflected spatially," says Nelson. "One can read it in access to good schools, jobs, and public transportation. One can absorb its consequence through healthy drinking water and good air quality. Safe streets and neighborhoods made up of healthy buildings give or take our sense of well-being. When we speak of just space, we speak of an inclusive environment that makes all community members welcome and confers upon us a sense of belonging and well-being."
In one move towards redistributing power, last summer Boston Architectural College launched a new online access portal, called BAC Cloud Canopy, for its remote learning community. The tool is designed, according to an announcement, to provide "virtual touch points" for "the disenfranchised, the marginalized, the inconvenienced, and unconventional students wherever they live in the world."