7 Design Concepts Tackle the Refugee Crisis
Innovators apply design thinking to the world's most pressing problems.
1. Refugee Challenge by What Design Can Do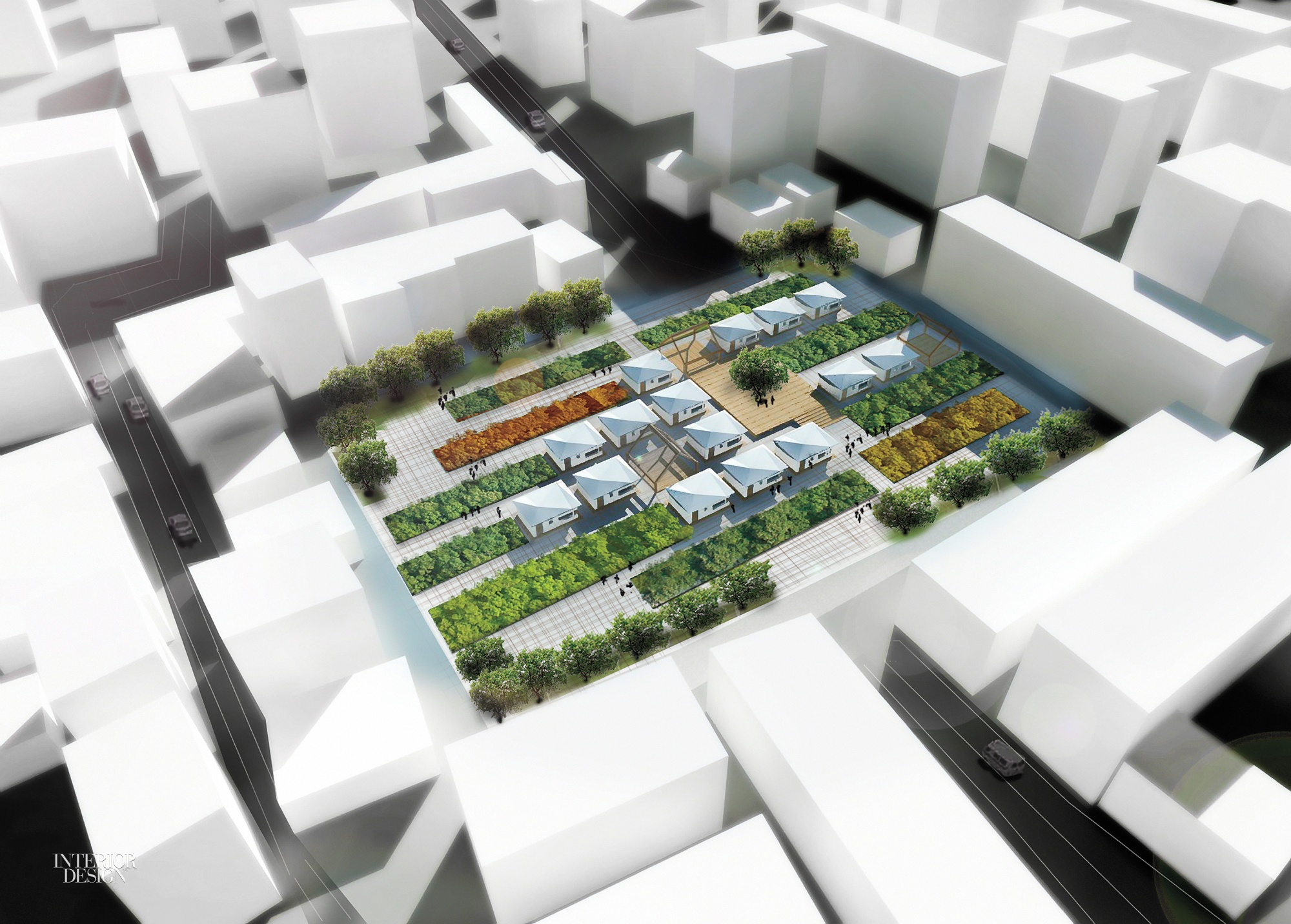 As millions of people flee to escape war, the Dutch nonprofit What Design Can Do, in partnership with the UN Refugee Agency and the IKEA Foundation, released a call for solutions to the crisis. And entries from hundreds of designers, in 70 countries, poured in to the What Design Can Do Refugee Challenge. Read the full story here.
2. Better Shelter by Nicolò Barlera, Christian Gustafsson, Tim de Haas, Dennis Kanter, Johan Karlsson, and John van Leer
There are already 16,000 Better Shelters in use around the world. And London's Design Museum designated the shelter the winning Beazley Design of the Year, 2016. It is flat-pack, befitting partnership with the IKEA Foundation as well as the UN Refugee Agency, and has a galvanized-steel frame, polyolefin roof and wall panels, a door that locks, and a solar-powered lamp. The designers are a group of varied professionals in Stockholm: Nicolò Barlera, Christian Gustafsson, Tim de Haas, Dennis Kanter, Johan Karlsson, and John van Leer.

3. SolarKiosk by Graft Gesellschaft von Architekten
More than 1.5 billion people worldwide have no electricity to charge a cell phone or connect to WiFi. SolarKiosk addresses those needs in addition to selling solar lamps and water-purification systems, not to mention food and beverages. Graft Gesellschaft von Architekten designed the kiosk to be constructed from local materials, except for any electronic components. Operated by entrepreneurial partners, often women, each kiosk can supply 1,500 households. One kiosk serves the largest refugee camp in Jordan.
4. Social Furniture by Eoos
Build it together. That's the idea behind the Social Furniture collection by Eoos. Communities with little carpentry experience should be able to assemble the 18 pieces into a stool, a bookcase, a table, and chairs with the help of a 74-page manual from publisher Buchhandlung Walther König—as proved by a refugee shelter in Vienna that's furnished with Social Furniture. Materials such as plywood can be used.
5. Welcome by Amarist Studio
Besides keeping refugees from crossing borders, razor wire can have more positive functions. It's been plated in 24-karat gold and paired with Carrara marble, representing ancient Roman civilization, in Amarist Studio's provocative Welcome, a limited-edition lamp standing 47 inches high.
6. Entrelac by NADAAA
For Amman Design Week in Jordan, NADAAA's Nader Tehrani and artist Raya Kassisieh hired local women to knit an installation, Entrelac, from undyed wool yarn. That wool is now keeping Syrian refugees and poor Jordanian families warm, because the same women have turned it into Entrelac blankets, and NADAAA and Amman Design Week have underwritten delivery to the city of Mafraq, where refugees make up much of the population.
7. A Home Away From Home by Floris Alkemade and the Central Agency for the Reception of Asylum Seekers
With refugees entering the Netherlands in record numbers, the country's chief architect, Floris Alkemade, and the Central Agency for the Reception of Asylum Seekers organized A Home Away From Home, a competition to develop ideas for housing. The six resulting prototypes, exhibited during Dutch Design Week in Eindhoven, included the polystyrene domes of Re-Settle, designed by René van Zuuk Architekten, and Anneloes de Koff and Pieter Stoutjesdijk's Comfort City, constructed with CNC-milled modular panels.