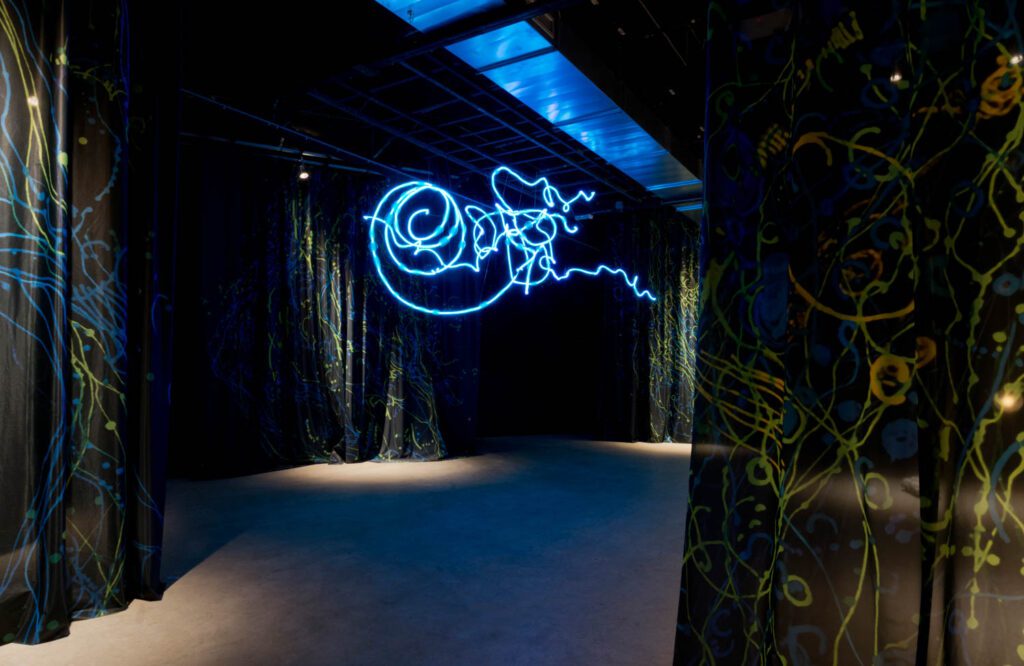 7 Highlights from Dutch Design Week
After a year hiatus, the collective city of Eindhoven breathed a sigh of relief last month when once again able to celebrate Dutch Design Week, their annual festival teaming with the conceptual, the beautiful, and the creative works of young talent, established studios, universities, and partners presented throughout the city. The fair returned with the theme "The Greater Number" and put the focus on taking a critical look at the way we—as a global society—produce and consume.
"DDW21 came at the right time," states director Martijn Paulen. "There is so much happening in the world. We need the perspective and enthusiasm of designers more than ever." Works on display included many that put public interest first. "Whether it concerns the carbon problem, housing shortage, mobility or social issues related to inclusiveness, designers are the trailblazers to chart a new course," he adds. "A course that leads us to a sustainable, more social, and more just future."
The event, considered the largest design festival in Northern Europe, took place from October 16 through 24. Here are some exhibitions that caught our eye.
Kiki x Joost
A stop at design duo Kiki x Joost's canal-side workshop and showroom revealed new collaborations including Kiki van Eijk's designs for the French brand Maison Dada. Dubbed La fabrique des rêves, the collection references the creator's own historical design language and includes a clock and two trays. Meanwhile, Joost Van Bleiswijk rolls out flat-pack cabinet collection NSNG—aka No Screw No Glue—in CNC-cut pressed paper with cheeky Dutch brand Moooi. Initially conceptualized many years ago and re-edited for today, the launch proves good things come to those who wait.
Design Academy Eindhoven Graduation Show 2021
Always a treat to behold, this year's showing of work by the graduates of Design Academy Eindhoven included 163 projects displayed in the city center's cavernous Beursgebouw venue. One notable offering was Ned Kaar's Causa Materialis collection consisting of objects and furniture imagined in isolation and constructed from components found in his lived environment (read: apartment), which includes a bed, desk, and light as well as an impressive tower of found materials.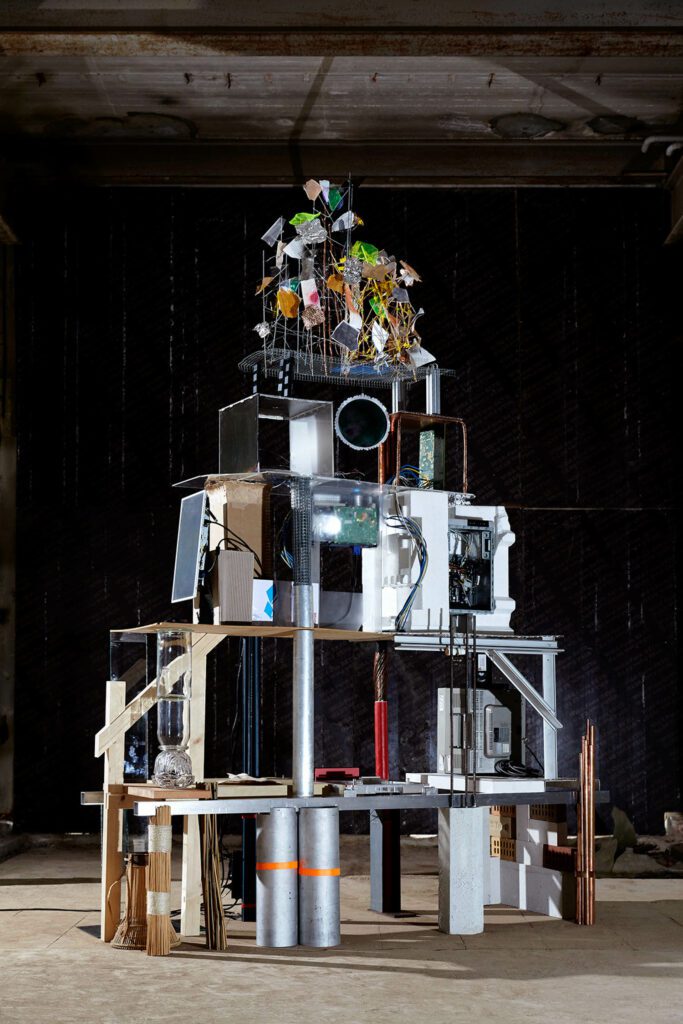 Objects for a New Kind of Society by Dutch Invertuals
The exhibition's design featured the deconstructed components of a dropped ceiling covered in a texturized terracotta coating invoking a desert-like dystopia. Standouts include Moonseop Seo's Bit-scape tower-like ceramics that appear to bring virtual games to 3D life as well as the SIRI chair by Dae Uk Kim meant to allow for fluid identity. "We need to rethink our relationship with objects and our role as designers within our society," said Wendy Plomp, design director for Dutch Invertuals.
Gradient Mesh by Atelier Rick Tegelaar x Wired Collectiv
The Arnhem-based industrial designer known for his wire chandeliers by Moooi turns to traditional mesh wire producer Wire Weaving Dinxperlo to produce Gradient Mesh, a pleated material the designer imagines will make a bold statement in hospitality projects. The design proposal was created in collaboration with Wired Collectiv and part of the Cabinet of Collaborations showing at Futlaan Hall.
Between No-Longer and Not-Yet at Kazerne
The exhibition space, restaurant, design shop, and hotel location (housed in a former military barracks and adjoining industrial warehouse) offered many good designs, but particularly of note was lighting installation Phenomeneon by Pieke Bergmans set alongside textiles based on the drawings of her mother Jet Bergmans. Another highlight was the work of Jesse Visser entitled Beacon of Light, its visual tension created by tying light orbs with rope anchored by boulders.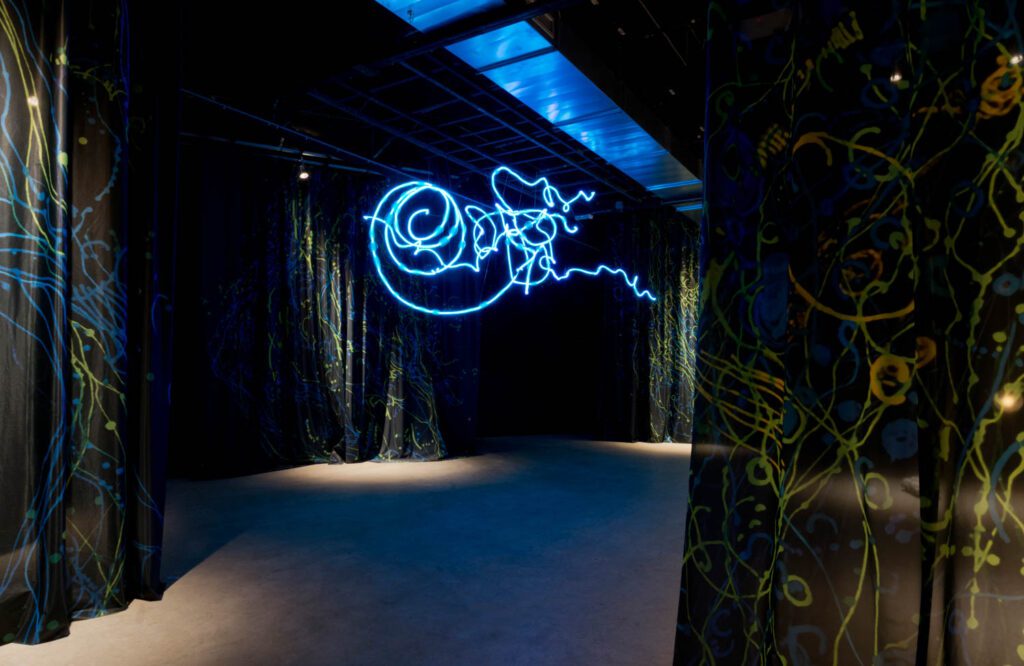 Hotel Piet Hein Eek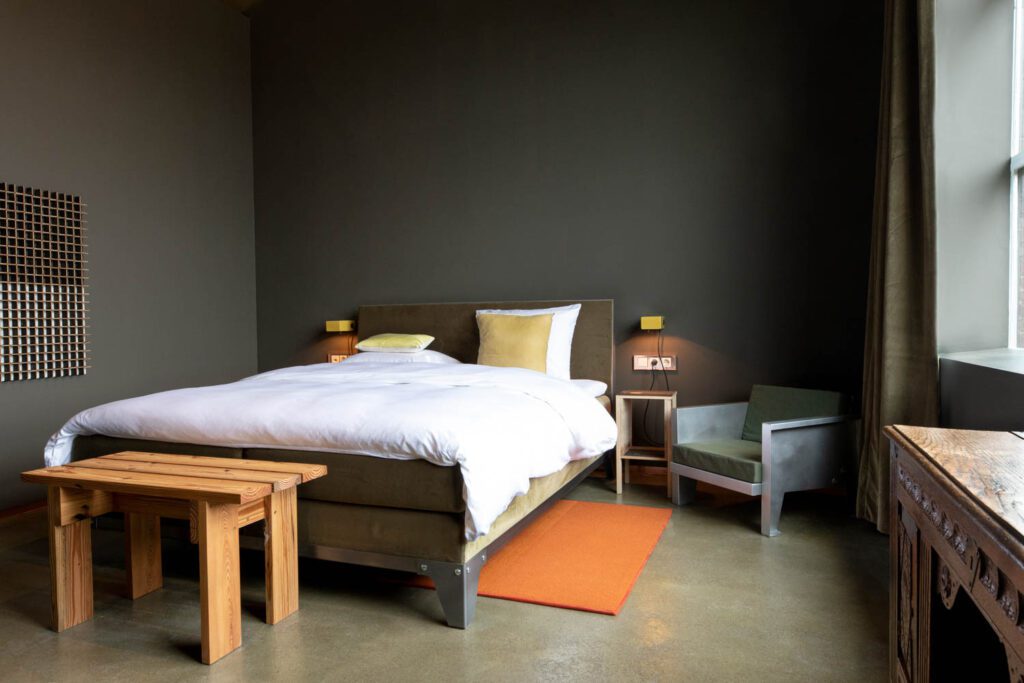 The maker whose name is synonymous with Dutch design continues to expand his reach with the just-opened hotel at Strijp T+R, part of the complex already containing the brand's workshop, showroom, and store. Don't miss the secret micro room dubbed Nachtwacht (or Nightwatch) and crafted entirely in scrap wood gathered from the onsite workshop by emerging talent Teun Zwets and painted a mesmerizing blue hue. Guest rooms include custom pieces straight from the woodshop as well as items for purchase through the design shop, such as their one-mold wall lights and folded metal toilet paper holders in brass, copper, stainless, or aluminum with on-board storage for an extra roll.
Isola Talents Factory
Curated by fellow designer and curator of Dutch design Wisse Trooster, the exhibition of emerging design talents—including students from several Dutch design schools like Design Academy Eindhoven, ArtEZ, and WDKA—was held in the Schellens Fabriek and exclusively featured work designed in 2020 and 2021. Selected designs included knit silk Volare lamps nestled in oak frames by Sjang Niederwieser, inflatable furnishings by Robbert Schneiders, and Osangmin Studio's Thankspressure textile featuring colorful amorphous shapes.