7 Stylish Kitchen and Bath Products
These seven kitchen and bath products boast style and safety.
1. Catherine Braconnier's Equus Hoof sculpted porcelain tile in Jumper Blue by Sartoria.
2. RS10 hands-free soap dispenser in brushed stainless steel by Vola, through Hastings Tile & Bath.
3. App basin in ceramic in Petrol Green by Ceramica Flaminia.
4. Urban wall-mount vanity with Fenix countertop in Nero Ingo and Urban storage cubes in steel in Matte White by Hastings Tile & Bath.
5. The Hemingway shower enclosure in polished stainless steel and glass by Robern.
6. Tondo Plus basin in glass-resin in Sage Green VetroFreddo and stand in painted stainless steel by Glass Design.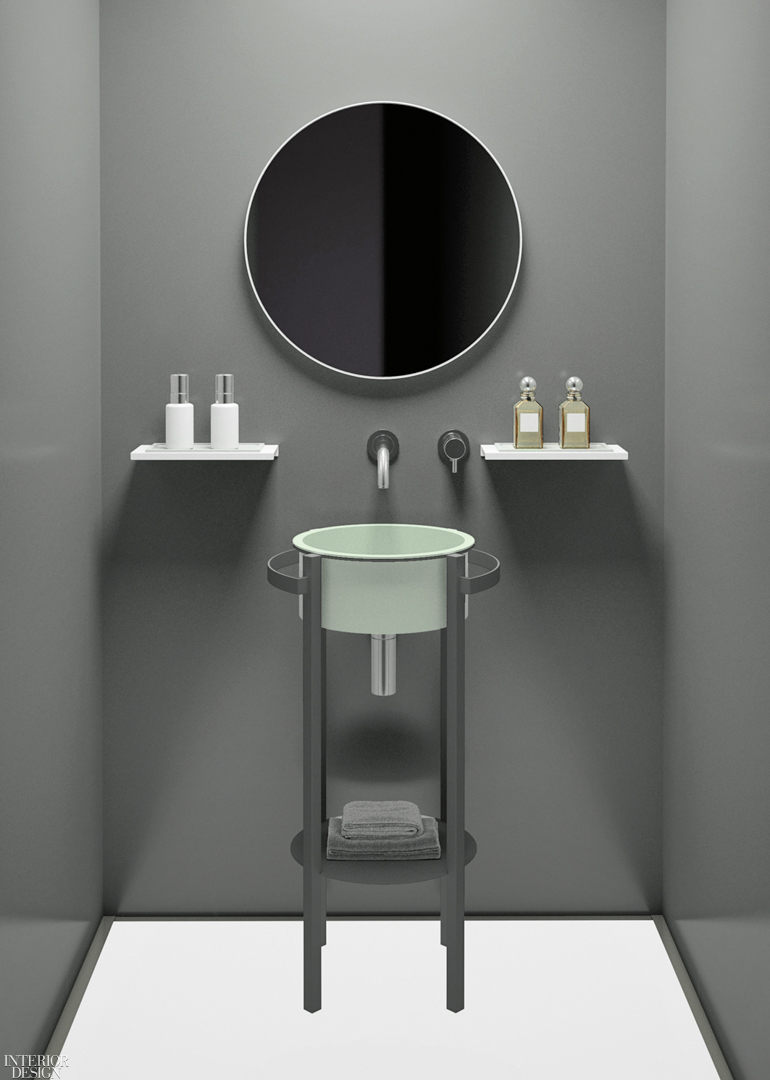 7. Green Total PlaySteel faucet in AISI 316L stainless steel by Fir Italia.