7 Stylish Outdoor Furniture Options
Fuss-free pieces for the outdoors.
1. Designer: Gordon Guillaumier for Roda.
Product: Leaf.
Standout: A form invented by Mother Nature is reinterpreted by man, with an enameled top and a base in powder-coated stainless steel.
2. Designer: Tom Fereday for SP01 Design.
Products: Jeanette, Chee, and Eileen.
Standout: Steel is the constant for this trio of chairs and tables, the latter topped in high-pressure plastic laminate, acetylated wood, or marble.
3. Designer: Lorenza Bozzoli for Dedon.
Product: Brixx.
Standout: Mix and match the triangular or bolster backrests with the small, medium, and large seating modules, all upholstered in water-repellent acrylic.
4. Designer: Holly Hunt for Holly Hunt Enterprises.
Product: Moray.
Standout: Sea creatures were the inspiration for Moray, a 25-piece collection two years in the making, due to the complexity of the fabrication process. The namesake Moray chaise longue has a powder-coated aluminum frame with wheels and solution-dyed acrylic upholstery.
5. Designer: Lee Mindel for Sutherland.
Product: Continuous Line.
Standout: The SheltonMindel founder and Interior Design Hall of famer pairs teak and stainless steel hardware for a lounge chair with Finnish flavor.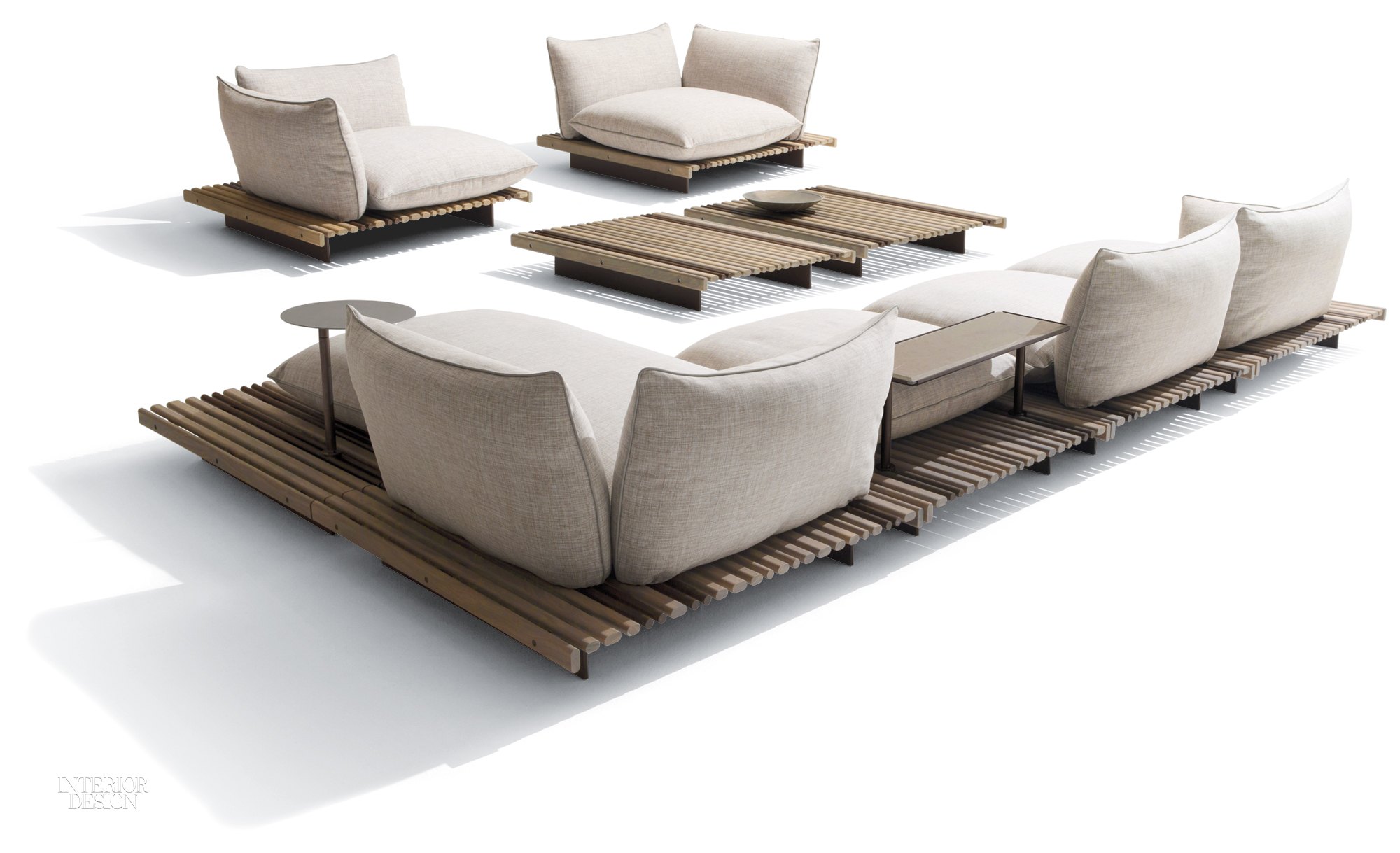 6. Designer: Ludovica and Roberto Palomba for Giorgetti.
Product: Apsara.
Standout: Palomba Serafini Associati's founders envisioned the same platform in Afromosia wood both supporting seating and serving as a table.