8 Elegant Lighting Fixtures
1. Diego Fortunato for Vibia
Product: Mayfair
Standout: Nineteenth-century French Bouillotte candlestick fixtures enter the 21st century courtesy of LED up- and downlighting hidden within polycarbonate or aluminum shades in jewel tones or metallics.
2. Félix Guyon and Audrée L. Larose of Larose Guyon
Product: Perle
Standout: One or more hand-blown glass globes fasten into a satin brass–, nickel-, copper-, or black- finished setting that hangs from a fabric-covered cord. Through DShop.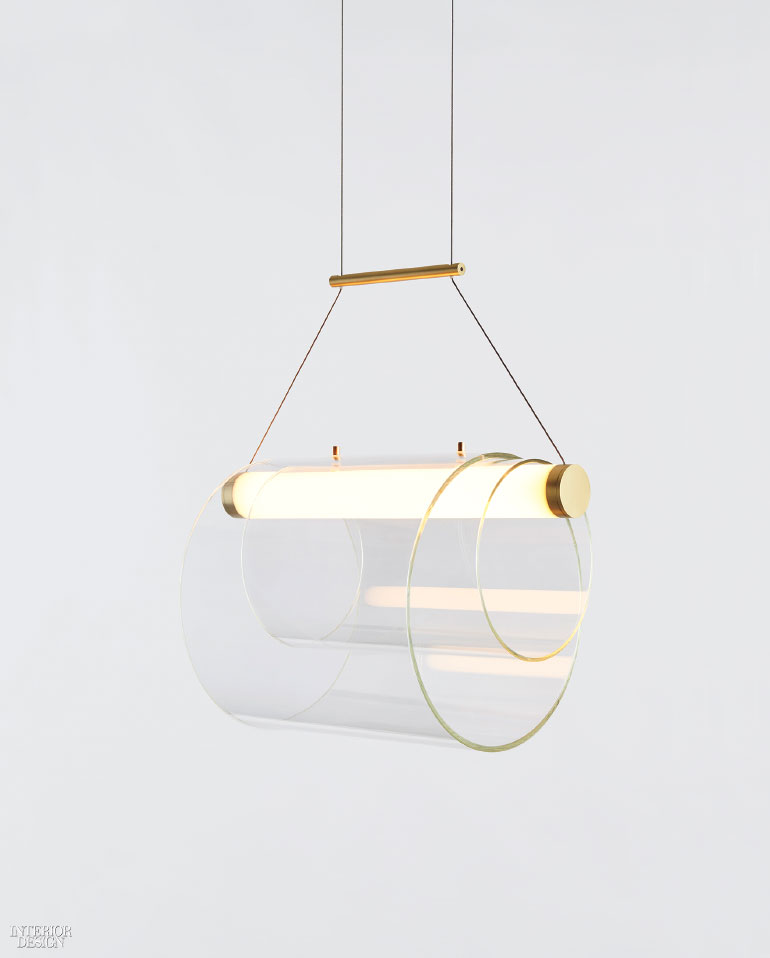 3. John Hogan for Roll & Hill
Product: Coax
Standout: Held in place by a matte brass or nickel structure, an LED tube seems to float within nesting cylinders of transparent glass, creating concentric circles of light and shade.
4. Noah James Spencer of Fort Makers
Product: Ladder Line
Standout: The hand-sculpted cherry frame is outlined in cool white LED strips that, when propped against a wall, cast a shadow—and shine for 50,000 hours.
5. Philippe Starck for Flos
Product: Bon Jour T
Standout: The cutting-edge LED table lamp in injection molded PMMA brightens with a simple click; the shade looks especially smart in transparent yellow, pleated fabric, or even raffia.
6. Jeremy Anderson and Gabriel Hendifar of Apparatus
Product: Lantern
Standout: A minimalist brass frame supports a sizable 32-inch-wide shade in slip-cast porcelain with finely incised fluting.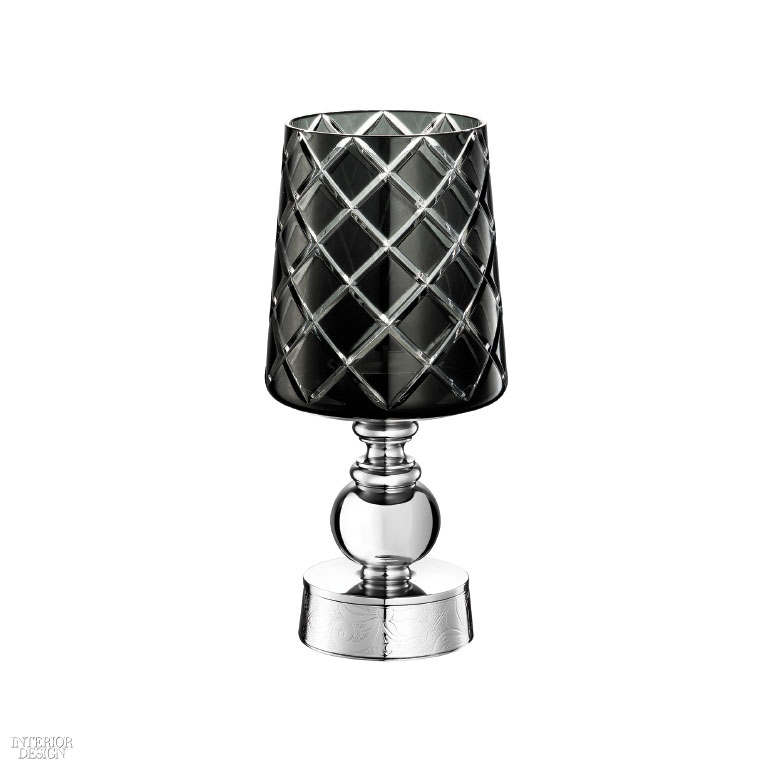 7. Marcel Wanders for Christofle
Product: Jardin d'Eden
Standout: France's famed Meilleurs Ouvriers handcraft these silver-plated steel table lamps—carved with Wanders' scrolled motif—in their workshops. The shade is blown crystal.
8. Marta Bakowski for Roche Bobois
Product: Rays
Standout: The LED stunner's silver cap is surrounded by an oversized reflector—almost three feet in diameter—of pressed glass with details handwoven in France.