8 NYCxDESIGN Product Standouts

1. Designers: Robin Rizzini for SP01 Design.
Site: 325 West Broadway.
Product: Clarke and Smith.
Standout: An ash table by the Metrica partners blushes from its top of color-backed acid-etched glass, and the chairs are in the same wood.

2. Designers: Lora Appleton and Cody Hoyt of Kinder Modern.
Site: 1133 Broadway.
Product: Banner.
Standout: The Kinder Modern founder translates the ceramicist's kiln-baked vessels into an off-kilter geometric rug in New Zealand wool.

3. Designer: Piergiorgio Cazzaniga for Andreu World.
Site: 200 Lexington Avenue.
Product: Couvé.
Standout: The designer's upholstered armchairs, evolutions of his sofa from the same line, sport beech legs with or without wheels.

4. Designers: Alberto Lievore and Jeannette Altherr for Arper.
Site: 476 Broadway.
Product: Arcos.
Standout: Art Deco glamour informs the Lievore Altherr founders' lightweight sofa and armchair, both with cast-aluminum armrests and available in myriad upholsteries.

5. Designers: Dylan Davis and Jean Lee of Ladies & Gentlemen Studio.
Site: 325 West Broadway.
Product: Point Counterpoint.
Standout: Brass, anodized aluminum, and bronze wire are alchemized into Bauhaus-meets Constructivist mobiles.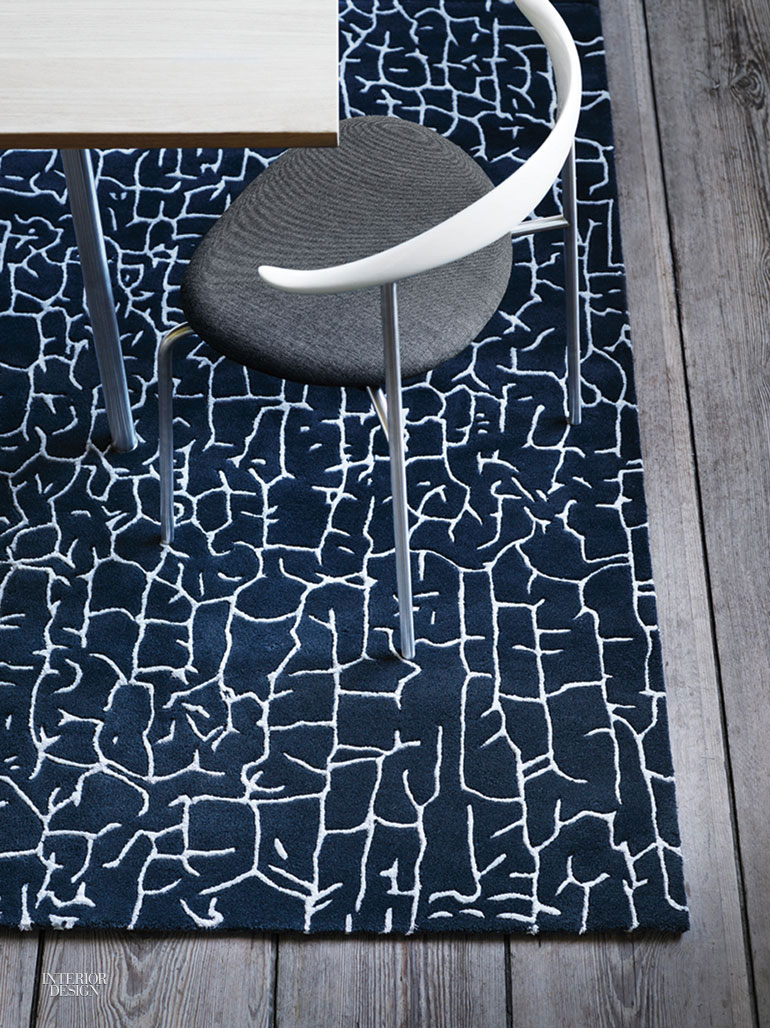 6. Designer: Naja Utzon Popov for Carl Hansen & Søn.
Site: 251 Park Avenue South.
Product: Seabed.
Standout: Part of the Oceania collection, Danish multi-hyphenate's wool-blend rug is reminiscent of cracks and fissures in salt marshes.

7. Designers: Paolo Lucidi and Luca Pevere for Foscarini.
Site: 20 Greene Street.
Product: Arumi.
Standout: With a textured finish and straight-from-the-mold seam detail, LucidiPevere's aluminum pendant fixtures telegraph a raw yet refined vibe.

8. Designer: Patricia Urquiola for Flos.
Site: 152 Greene Street.
Product: Serena.
Standout: A curvy copper diffuser inspired by falling leaves distinguishes the Interior Design Hall of Fame member's LED table lamp in aluminum and polycarbonate.