8 Picks From Maison & Objet 2017
1. Designers: Marco Zavagno and Enrica Cavarzan of Zaven for CC-Tapis.
Product: Chipo.
Standout: The Venice-based designers launch a graphic rug inspired by African masks and hand-knotted in Nepal from Himalayan wool and pure silk.
2. Designer: Oki Sato of Nendo for Gebrüder Thonet Vienna.
Product: Single Curve.
Standout: The storied design firm brings Japanese minimalism to a steam-curved beech side table available in two heights and topped with glass, matte lacquered MDF, or marble.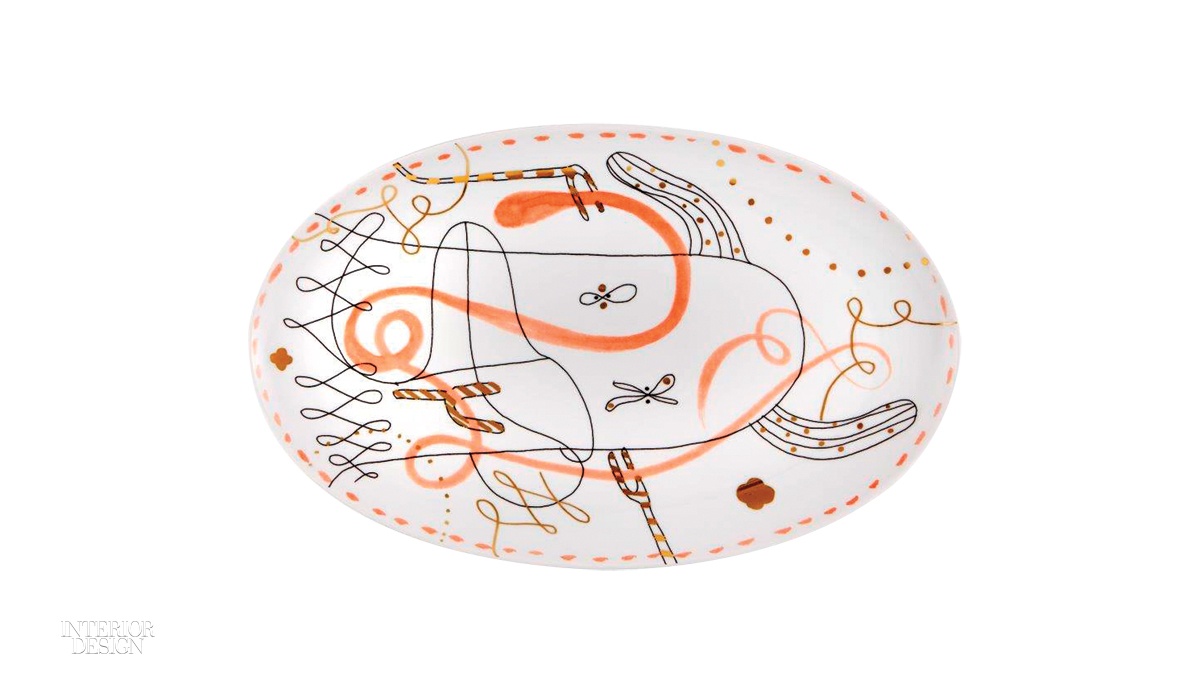 3. Designer: Jaime Hayon for Vista Alegre.
Product: Folkifunki.
Standout: Masks, animals, and plants redolent of folkloric tales are rendered in colorful brushstrokes on a full range of porcelain fresh from the imagination of the Spanish creator.
4. Designer: Marie Christine Dorner for Ligne Roset.
Product: Amédée.
Standout: An elegant settee and armchair provide top-notch lumbar support and come quilted and stitched like the bucket seats of fine Italian motor cars. Vroom-vroom.
5. Designer: Chris Kabel for Label/Breed.
Product: Ceramic Brick Bench.
Standout: Glazed ceramic bricks, manufactured by heritage maker St. Joris in Tilburg, the Netherlands, slide together and lock to create custom length benches in white, mint, green, bronze, and blue.
6. Designer: Marie-Lise Féry of Magic Circus Editions.
Product: Chandelier 03.
Standout: The art school grad and antique dealer turns her eye to creating 1920's and 1930's-inspired lighting in opalescent glass and brass with colorful touches of papyrus, pine green, black, red wine, or honey yellow.
7. Designer: Luca Nichetto for Verreum.
Product: BonBon.
Standout: An enticing side table spun in silvered glass (available in gold, smoky gray, or pink) by the Venice-born, Stockholm-based designer looks good enough to eat.
8. Designer: Sebastian Herkner for Pulpo.
Product: Font Round.
Standout: Scrap material from glass production is upcycled into glass-ceramic coffee tables that are available in three sizes and five jewel-like colors.