8 Product Design Companies to Watch in 2019
These eight innovative companies won 2018 Best of Year awards in the product categories for their forward-thinking design. We predict they'll be top companies to watch in 2019.
1. Diabla: Touffu by Manel Jiménez Ibàñez and Violeta Alcaide Weishaupt
Architects came together to design this bold pet home for Diabla, which uses pressure—instead of hardware—to lock its components together and keep its form.
2. Draft: Coom by 201 Degrees.
The Coom desk was designed for Draft as a privacy-oriented solution to open-space work environments, and its easy assembly makes it doubly appealing.
3. Vapor Graphic Perf by Arktura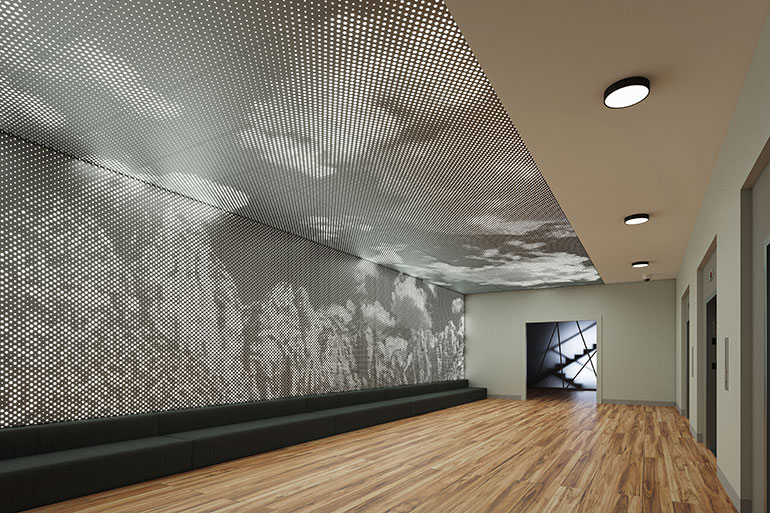 This paneled surfacing system uses the t-grid standard to allow it to translate stunning graphics, brand collateral, and acoustic solutions as surface covering for walls or ceilings.
4. Humo Table by EWE Studio
The designers at Mexico City-based firm EWE embraced traditional Mexican craftsmanship and used natural materials to produce this sculptural residential dining table.
5. Bill Amberg Studio: Lua Print by Alexandra Champalimaud
Tradition and modernism meld in the execution of these digitally-printed patterns applied to European leather hides. Pictured is a watercolor pattern designed by Interior Design Hall of Fame honoree Alexandra Champalimaud.
6. Jotjot: BaBa by Iskos-Berlin
This easy chair, created by Iskos-Berlin Design for Jotjot, won a NYCxDesign award and was exhibited during ICFF.
7. Bandra by Dmitriy & Co.
Created by a third-generation upholsterer and furniture designer, this bench unites form and function and can be used as an ottoman, guest seating, or even a coffee table.
8. Melo by Fräsh
This HiP-award-winning design uses 60 percent recycled PET felt tiles to provide acoustic properties to the sleek, enclosed Bluetooth speaker.
For more on these innovative designs, watch this week's Product Live below, with managing editor Helene Oberman and market editor Rebecca Thienes.