A Home Run: Good Tidings Foundation by MBH Architects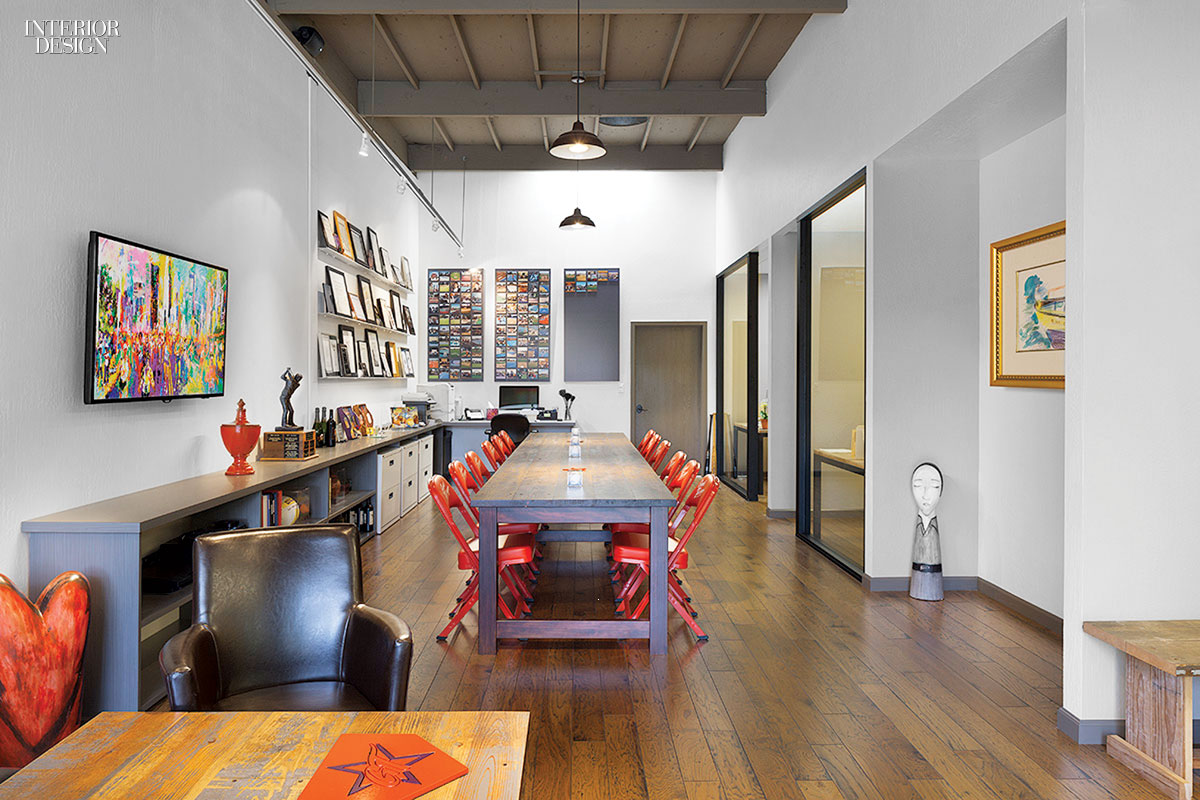 Foundation headquarters in Burlingame.

Photography by Misha Bruk.



The 1989 World Series, aka the Battle of the Bay between the Oakland Athletics and the San Francisco Giants, is famous for being interrupted by the Loma Prieta earthquake. But a lesser-known event that took place there turned out to have much more positive consequences. After Giants scout Larry Harper and bon vivant Playboy artist

LeRoy Neiman

met at the series, Neiman became a major-league donor to Harper's rookie

Good Tidings Foundation

, established to level the playing field of opportunity for underprivileged children in Northern California by offering free arts education and sports programming.

Good Tidings's current MVP is board member John McNulty, also a founding principal of

MBH Architects

. He volunteered his firm to design the nonprofit's Burlingame headquarters followed by two LeRoy Neiman Art Studios, all pro bono or reduced-fee and all awash in the colors and textures that were signatures of Neiman's work. MBH-designed studios in Phoenix and New York are currently on deck.

A similar facility at San Francisco's De Marillac Academy. Photography by Misha Bruk.