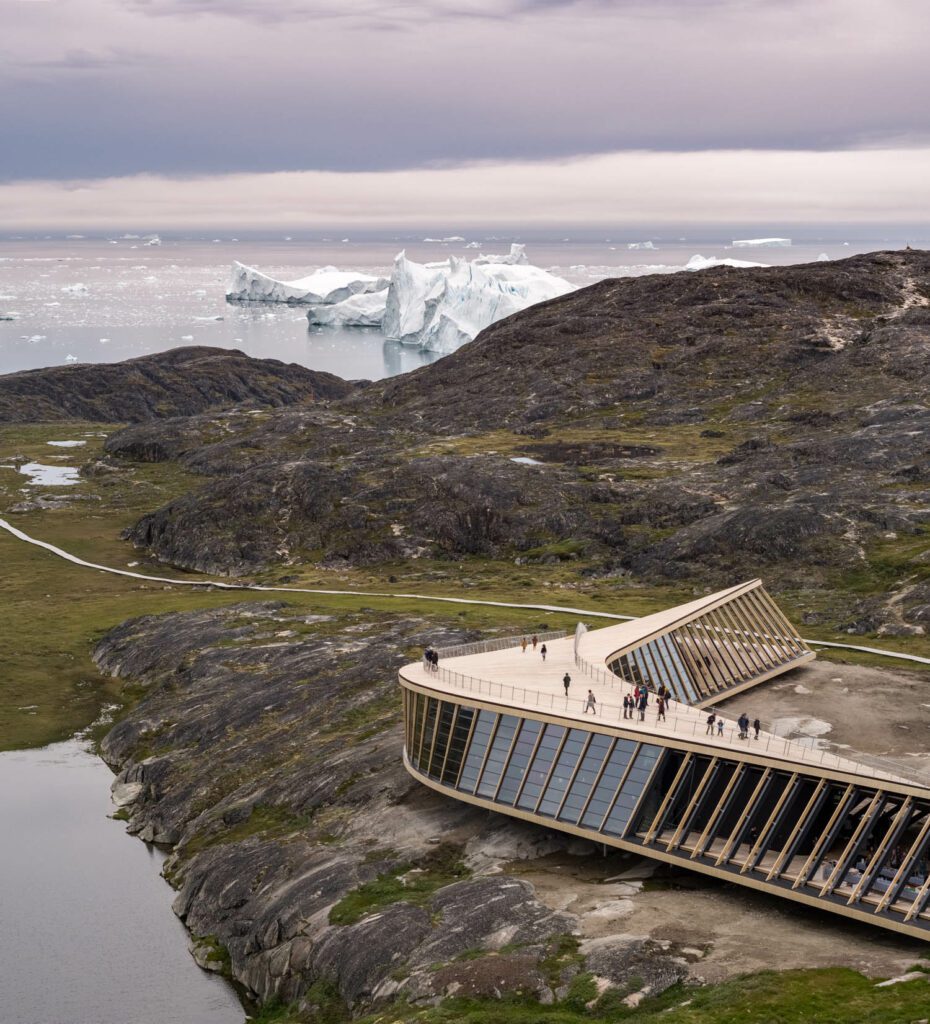 A New Cultural Center by Dorte Mandrup Celebrates and Safeguards the UNESCO-Protected Greenland Wilderness
Aside from COVID-restriction effects on travel the past year plus, Greenland tourism has been steadily rising over the last decade. To help continue the trend, while also maintaining a focus on sustainability, the Danish nonprofit Realdania and local governmental groups have opened the Ilulissat Icefjord Centre on the edge of the UNESCO-protected Greenland wilderness, 150 miles north of the Arctic Circle. The 16,000-square-foot winglike building is by Dorte Mandrup, an architect whose namesake Copenhagen studio won the 2016 competition to design the project, beating out such firms as Snøhetta and Kengo Kuma & Associates. 
Employing minimal concrete, which contributes to a building's carbon footprint (according to the nonprofit Architecture 2030, just two materials—steel and concrete—are responsible for about half of all industrial sector CO2 emissions, and 20 percent of all global CO2 emissions), Dorte Mandrup formed the exterior of the lightweight structure from 50 skeletal frames, 80 percent of them made of reused steel. The frames are clad in European oak and Accoya, both of which can stand up to the site's harsh conditions and will naturally patinate to a silver gray without further maintenance. 
The same oak mixes with stained pine slats inside, where a gift shop and a café are joined by 4,300 square feet of exhibition space. It's there that "The Story of Ice," a permanent installation by JAC Studios, traces the science, anthropology, and environmental impact of ice over the centuries, through photography by Anna Domnick, a soundscape by Louise Foo, and glass prisms by JAC Studios founder Johan Carlsson. Through the tall windows and on the roof, which Dorte Mandrup conceived to function as a viewing promenade, visitors, Mandrup says, "can experience the transition between darkness and light, the Northern lights dancing across the sky, and the infinite Arctic wilderness."