American Craft Council Expands Show to A&D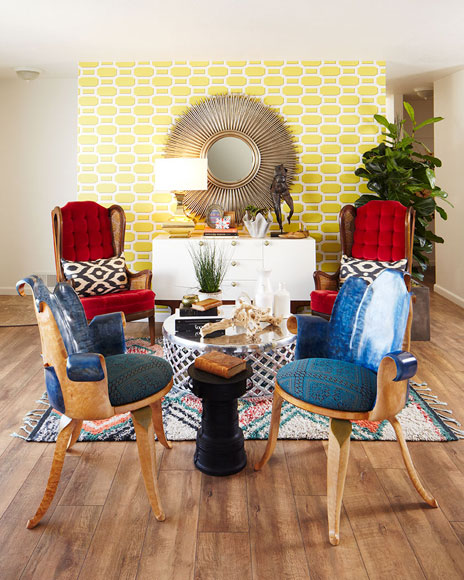 The installation by Lisa Bakamis for "Make Room: Modern Design Meets Craft."




The

American Craft Council

has amped up their

annual show

of handcrafted jewelry, apparel, furniture, and accessories to include nine celebrated San Francisco-based interior designers and architects who will demonstrate how to incorporate craftlike items into interiors. Connecting designers with consumers, the exhibition allows for a momentary glimpse into the process behind objects, highlighting not only the technical aspects of how something is made but also the significance behind its placement in a room.

"Make Room: Modern Design Meets Craft" has hit Baltimore, Atlanta, and St. Paul and comes to San Francisco's

Fort Mason Center

from August 2-4 for its final edition. In addition to the more than 230 artists selling at the show, the nine participating designers selected by the council are Lisa Bakamis of

Lisa Bakamis Interior Design

, Mimi Chen of

Three Legged Pig Design

, Lauren Geremia of

Geremia Design

, Nicole Hollis of

NicoleHollis

, Steven Miller of

Steven Miller Design Studio

, E.B. Min and Jeffrey Day of

Min|Day

, Melina Raissnia of

Peace Industry

, and Nicole Socia of

Socia Design

.



Lauren Geremia of Geremia Design's installation.




Each design team will start with a blank 8×10 white space and a singular craft piece. Drawing inspiration from the pieces, eight rooms will be designed, giving context and life to the furniture. Explaining the process as a bit of a challenge, Nicole Hollis (

whose 1906 row house renovation was just published by

Interior Design


) says, "I am inspired by people who make things with their hands, and I'm looking forward to this unique collaboration."



The install by Steven Miller of Steven Miller Design Studio.