Anthony Hail: 1987 Hall of Fame Inductee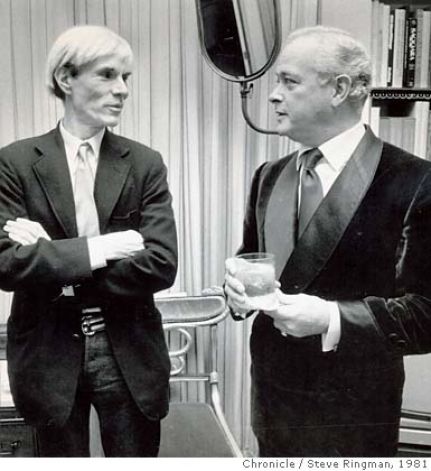 Anthony Hail (R) with Andy Warhol. Photo courtesy of www.sfgate.com.



Raised in Tennessee, Anthony Hail spent many of his early years in Denmark and France, a trans-cultural experience that laid the foundation for an interior design practice characterized by a deft blending of European and American traditions. Establishing his own practice in San Francisco in 1957, Hail executed a series of notable residential and commercial commissions. Though most of his work was in the American West, he also completed many installations in New York, Boston, Washington, DC, Charleston, SC and New Orleans, as well as in Buenos Aires, Capri and London.
After studying with Walter Gropius at Harvard's Graduate School of Design, Hail assisted in the reconstruction and redecoration of the White House as an architect and then served as a Paris- and London-based correspondent for The Conde Nast Publications, writing about architecture and decoration for such publications as

Maison et Jardin

and the British editions of

Vogue

and

House & Garden

. Throughout his career, he strived for "an intuitive fusion of quality, workmanship, architectural details of the highest quality, furniture, paintings and accessories in which soft colors highlight the furniture."