Antonio Pio Saracino Installs Sculptures in Bryant Park
Noted Italian architect and designer Antonio Pio Saracino is installing two new public sculptures, together known as The Guardians: Hero and Superhero, in the public plaza of New York City's Bryant Park. The official opening ceremony is December 10.
Hero, made in New York of 8,000 pounds of marble, watches over uptown Manhattan from the north corner of the park. The 13-foot statue updates Michaelangelo's David, historical defender of Florence, as a defender of New York City. Its counterpart, Superhero gazes south, wrapped in a futuristic cape; the 15,000 pound idol is made of mirrored stainless steel.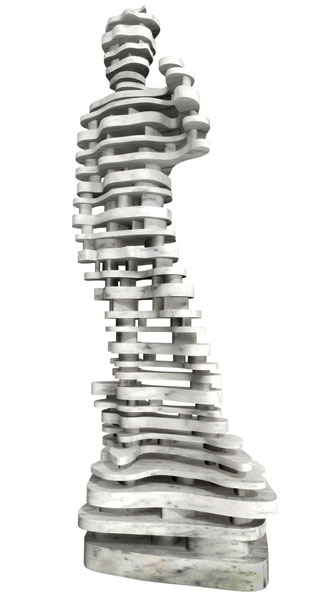 The statues, Saracino states, "are intended as two layered architectural constructions that display the universal ability of mankind to cement its own presence in the world with its perennial construction skills. The stack of materials create layers and layers of traces of the movement of the body and the body's openness to its surroundings. The layers in the shape of slabs are stacked together with a complex static system."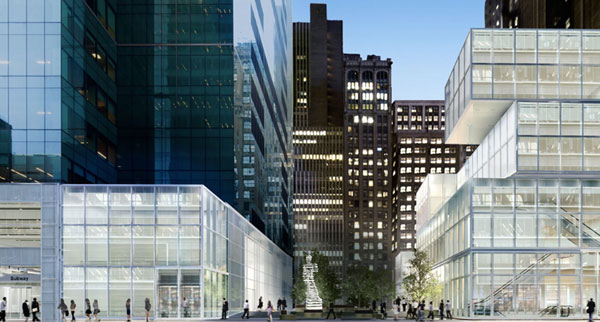 Superhero was commissioned by New York's Equity Office. Hero was donated to the United States by the Italian Ministry of Foreign Affairs; D.C.'s the Embassy of Italy, Washington, D.C.; and the Consulate General of Italy, New York; with the support of the worldwide energy company Eni.