Architect Zoltan E. Pali Remembers the Late Jerry Lomax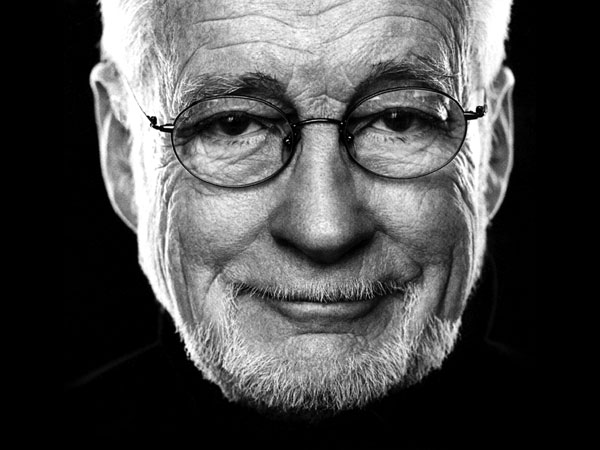 "Carry on the good work", he told me. When I first met Jerrold Lomax in 1992, I would not know at the time what good friends we would become and what an influence he would have on my life. Looking back upon it, even our first meeting exhibited what now seems like an immediate kinship. It was one of those job interviews where you expect to show your work, get a couple of polite comments and the typical, "we'll call you." It went differently, he hired me, told me that what I asked for in wage was too low, offered to pay more and asked to tour one of the projects I had previously worked on. Was this just his way? Many would say [and will say], Jerry was just simply a nice guy.
I knew a different Jerry. I knew a man who had resolve, was stubborn, knew what he wanted and would not take anything less than the best that can be achieved at any given moment. I knew a mischievous playful guy with a wry wit and just the right amount of cunning. People who demand perfection aren't "nice"—that would be boring. Jerry was not boring. He was a dreaming realist.
He was noble—he is the Obi Wan Kenobi, the Jedi prince of architects! Apology for the analogy and use of characters made famous by George Lucas, but Jerry taught me to settle down, to take my time, and not be so angry so that I could become a better architect. He had discipline, but he was fun. He sweated all the details but never raised his voice. He loved women in the most respectful and adoring way. He loved a good drink but was not a drunk. He had an amazing Rolodex—which he carried everywhere, really, one from the 50's or something like that—with all the phone numbers ever since including area codes that make no sense anymore—the history of his family, friends and clients through the changes in their phone numbers. He had an amazing memory often recalling the exact detail of a connection in a building done decades ago.



Rice Residence in Glendale, California, by Jerry Lomax.



I am proud that he was born in in my hometown of Los Angeles in 1927. Jerrold always told me his love for drawing dated back to the earliest years of his childhood. By age 11, his family moved to Houston where he developed an interest in mechanical drawing and early WWII model airplanes. He would often tell the story that "the task allowed me to combine my artistic ability with my love for drawing mechanical connections and details, I realized I wanted to design things in three dimensions, and ultimately led me to pursue architecture." This sounded similar to me!
He entered the Navy at age 17 and was sent to Japan after the end of World War II. He told me that he became fascinated by Japanese building details. After his return, he entered the School of Architecture at the University of Houston. Not so similar to me!
Lomax admired Craig Ellwood's work and after Houston, returned to Los Angeles to join the studio. Ellwood, seeing his abilities, immediately granted Lomax the freedom to modify an early scheme for the Pierson House (completed 1955). Lomax's design change was the first of a series of proposals that would become characteristic of many subsequent Ellwood projects.
He had talent. At the age of 27 he designs the Hunt House in Malibu and it becomes a Record House. Many of us will spend a career getting there! Some call him Craig Ellwood's protégé, but without Lomax, Ellwood does not achieve what he set out to do. Lomax stuck to his minimalist and modernist principles even in the darkest moments of architectural history in the country.
In 1962 Jerry opens his first studio and when renderings of his first project, the Miller Desk Headquarters were published in

Arts & Architecture Magazine

, future clients took note and the practice grew.
By the late 1970's, Lomax's clarity of form and poetic design sensitivities had clearly made an impact on the architectural landscape of the region. In 1976, the Pacific Design Center selected Lomax as a participant in its original "LA12" exhibition, an event which recognized twelve Los Angeles' architects for their significant architectural contributions included luminaires like Gehry, Pelli, Kappe and Lautner.
The practice flourished in Los Angeles until 1995. Planning to move to the Monterey Peninsula with his wife Sandy Miles and continue the practice, Lomax sold the business to then partner John Rock. I was lucky enough that he asked me to continue working with him post the Lomax-Rock days. We completed several projects working as a team, him from the north and me from the south.
Lomax represented a long-awaited role model for the next generation of architects in Monterey, and was honored at the 2007 AIACC Monterey Design Conference as its "tribal elder" keynote speaker.
His impact on the Los Angeles architectural scene is profound, yet quiet, full of love and light. Of course, he made it look easy, but Jerry worked hard and long. He never stopped, even working on several projects just two weeks before he got ill and passed at 87 years old, just feet from his desk. He had a good run! A great run.
If he doesn't leave LA, I think my life goes in a different direction. Perhaps it ended up ok. I will surely miss him.

This article has been posted with the permission of Studio Pali Fekete architects [SPF:a]. It originally appeared on

spfa.com

.