Artist in Residency Initiatives Give NYC's Creators a Lift
These two New York City initiatives support local creatives.
New York Art Academy
Artist in Residency Program at 108 Leonard in TriBeCa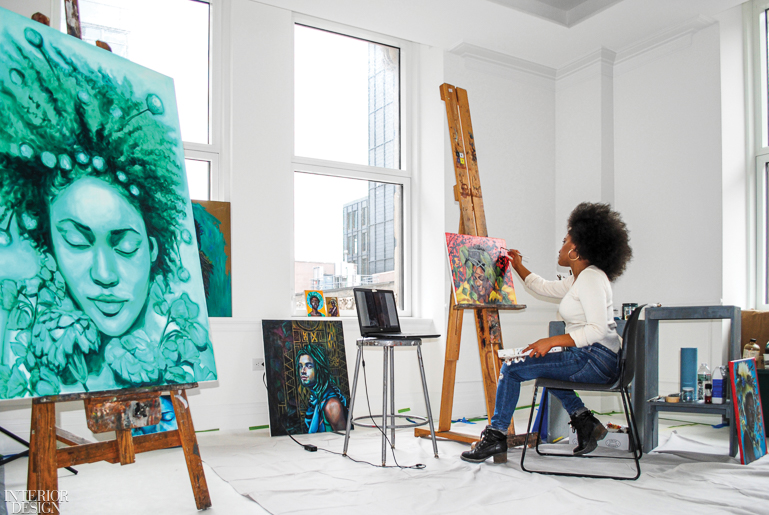 The landmarked New York Life Insurance Company building by McKim, Mead & White turned luxury condominium by Howard L. Zimmerman Architects, Jeffrey Beers International, and SLCE Architects is providing studio space to NYAA students and alumni, such as painter Tabitha Whitley, at no cost.
Silver Art Projects 2020 Artist
Residency Program
Working pro bono, DeMuro Das conceived 28th-floor artist-residency lounge and common spaces at 4 World Trade Center, appointing them with seating, storage, and screens of its own design.