Artist Rindon Johnson Demystifies Our Relationship to Architecture
The Berlin-based American artist Rindon Johnson has lately been benefiting from the Los Angeles sun. His four 400-inch wide panels in the upcoming Whitney Biennial, "Quiet as It's Kept," consist of materials that the artist calls "historical byproducts of trans-Atlantic slave trade," such as leather, bleach, and vaseline. The West Coast light, as Johnson realized, weathers the materials sharper than the damp Berlin climate. The sun will continue to do so when the panels are installed facing the Whitney's mammoth windows, which overlook the Hudson River, for the star-making show's 80th iteration in early April. 
While Johnson is one of 63 artists included in the New York extravaganza, he is also among 50 interdisciplinary contributors at the Hammer Museum's genre-pushing multimedia exhibition, Lifes. "In its essence, different forms of architecture that try to include or exclude various people," Johnson says, noting the show's curatorial premise. He offers a response to this concept with a film dedicated to the island of Santa Catalina off the coast of Southern California. Besides his childhood memories of visiting the island, the San Francisco native is interested in the multitude of realities surrounding the land, including its Tongan heritage, colonization by the Spanish, and its current status as a tourist destination. 
The spring rush will continue for Johnson who will exhibit a stained glass installation in Venice in May during the 59th Venice Biennale. The multimedia installation Clattering builds on the digital installation the artist had created last year for the Future Generation Art Prize of Kiev's esteemed art organization PinchukArtCentre. The 16.5-by-6.5-foot window will take cues from Johnson's "art historical confusions," utopian parallels between science fiction and video gaming, as well as the artist's own writing practice.   
A thread cutting through all three endeavors is a questioning of what Johnson refers to as "systems of architecture." He asks: "How do we slide ourselves in these larger structures and find reflection?" Anchoring the artist's SculptureCenter exhibition, Law of Large Numbers: Our Bodies, last year was a sculpture dedicated to San Francisco's iconic Transamerica Pyramid. "In language, myself and the building have so many commonalities: I am a trans American from San Francisco," he says. "Buildings become containers of our ideas, outlines of our reflections—I am interested in experimenting with that experience both in physical and virtual spaces."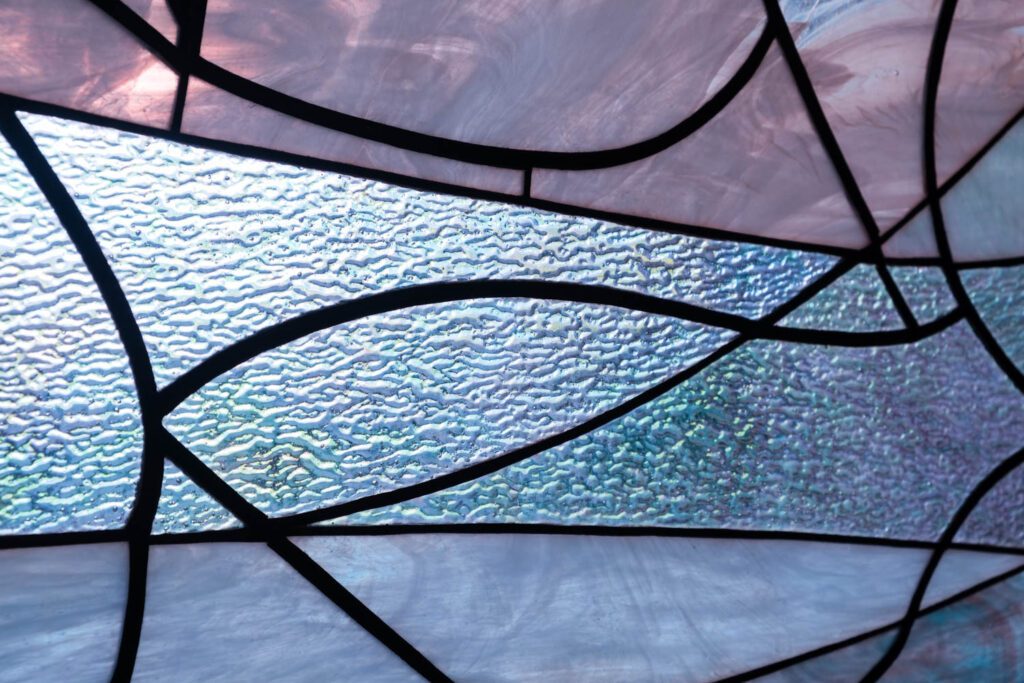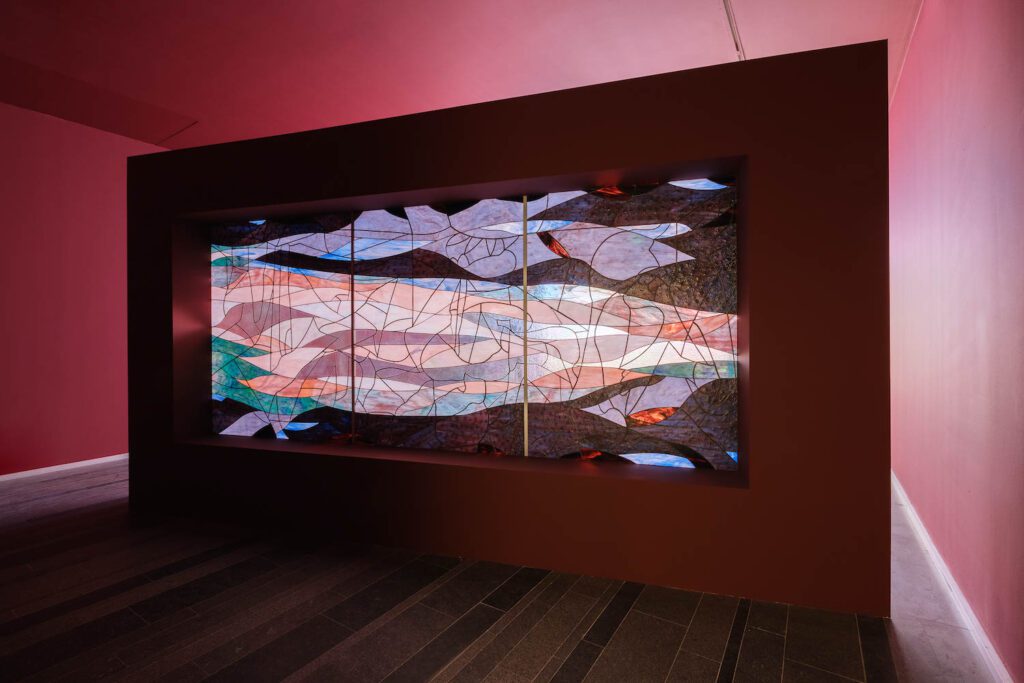 recent stories
DesignWire

Honoring Black History Month

In honor of Black History Month, the Interior Design team is spotlighting the narratives, works, and craft traditions of Black architects, designers, and creatives. See our full coverage here, including interviews with…

DesignWire

10 Questions With… Willie Cole

Interior Design sat down with Cole to hear more about Artcycling, as well as the first high heel that caught his eye, the piano that became sculptures, and the unexpected hazard of too many shoes on a headpiece.