At Christie's, Rafael de Cárdenas Explores Historical Decorative Objects
This spring, Christie's presents The Collector, which highlights 17th- to 19th-century furniture, ceramics, sculpture, and fine art from Europe's most renowned artists and craftspeople. And to showcase standout pieces, the celebrated auction house tapped Architecture at Large principal Rafael de Cárdenas to design a vignette installation in the atrium of the Christie's New York exhibition galleries, which are hosting the auctions on April 10.
De Cárdenas created a bespoke structure that puts a contemporary spin on the objects, which include an Italian parcel-gilt silver centaur model on an amethyst base, a Meissen porcelain centerpiece, and a Thomas Webb & Sons glass vase. "In my work, we use historical objects, though in many cases not as old as these pieces, so it was a wonderful opportunity to experience them in depth and examine them so closely," says de Cárdenas. "Most of the pieces I chose largely eschew any utilitarianism. The glass and fine metal works have a particular crispness that resonates with our own moment of contemporaneity."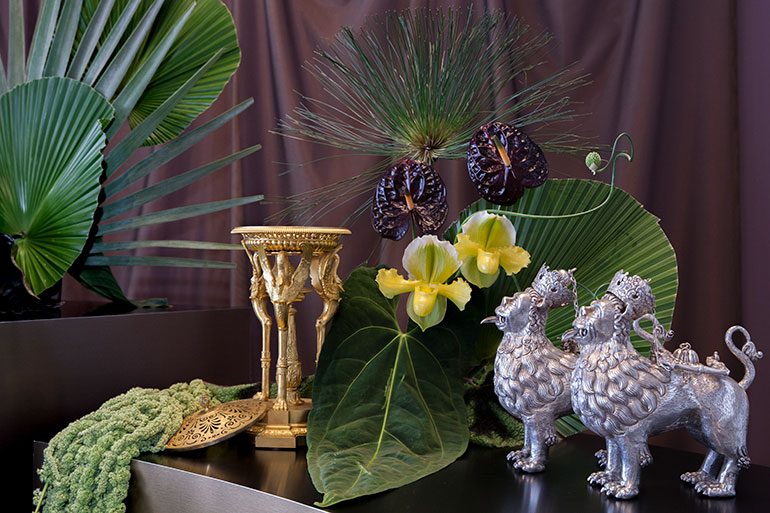 The installation will be on view from April 6-9 at Christie's New York, located at 20 Rockefeller Plaza.