Baccarat Celebrates 250 Years with First-Ever Book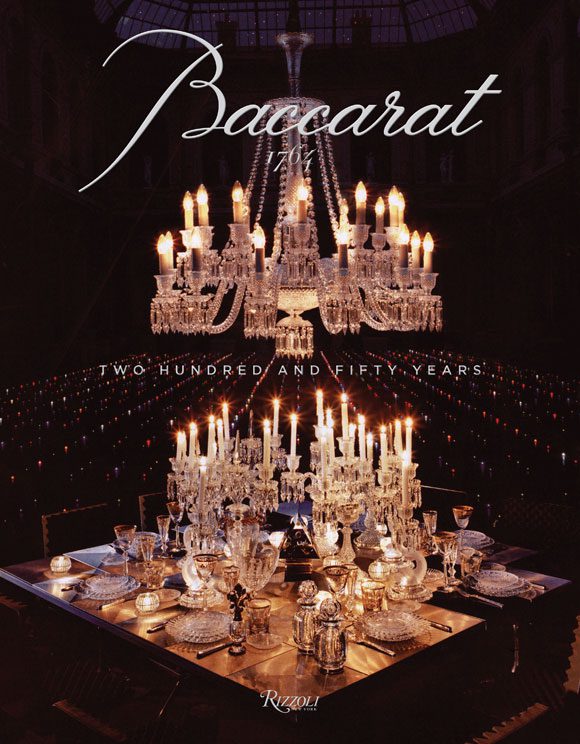 © BACCARAT 1764: Two Hundred and Fifty Years, Rizzoli New York, 2013


This November,

Rizzoli New York

will release


BACCARAT 1764: Two Hundred and Fifty Years


, a book which celebrates the legacy and enduring craftsmanship of the purveyor of the world's finest crystal works. With over 400 pages of captivating full-color photographs and illustrations,

BACCARAT 1764

traces the history of the iconic brand and showcases over 300 unique pieces of crystal. Whether newly commissioned for the book, or pulled from

Baccarat

's incredible archives, many of the photographs will be published for the first time. The history of Baccarat traces that of the world's most iconic figures. Founded by decree of King Louis XV, the brand has received commissions from history's elite since its formation in 1764. This volume illustrates the crystal and glassware created for maharajahs and emperors from around the world, including Napoléon's Baccarat chandelier, glassware with monograms and personal insignias commissioned by Aristotle and Jackie Onassis, and by Prince Rainier III for his wedding to Grace Kelly.


© BACCARAT 1764: Two Hundred and Fifty Years, Rizzoli New York, 2013


Showcasing the pieces introduced at the Universal Expositions in London and Paris in the 1800s, and sharing the words of renowned contemporary designers who relate their associations with the brand today,

BACCARAT 1764

demonstrates the contribution the brand has made in the world of art and design. It shares the secrets behind the brand's impeccable craftsmanship, and how the level of quality has been maintained throughout the years, spanning the likes of Christian Dior perfume bottles in the 1950s to glorious chandeliers in today's finest hotels.

BACCARAT 1764: Two Hundred and Fifty Years

is written by

Interior Design

Hall of Fame member

Murray Moss

and journalist and biographer

Laurence Benaïm

.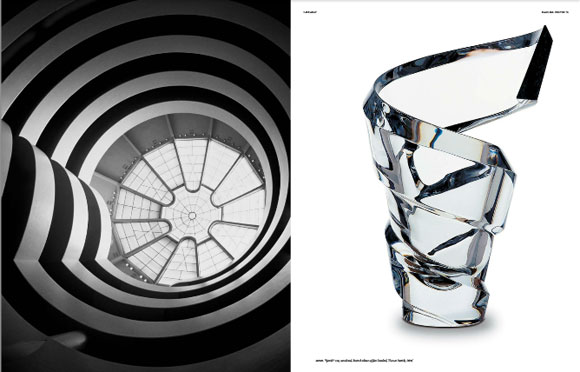 © BACCARAT 1764: Two Hundred and Fifty Years, Rizzoli New York, 2013 Share