Sponsored Content: KOHLER: Be bold. Be original. Be you.
An unabashed love of color is tightly woven into the fabric and heritage of

Kohler Co.

, evident in its signature BOLD LOOK OF KOHLER tagline and now in a collaboration the first of its kind for the company: KOHLER Colors Featuring Jonathan Adler.

Adler, the world-renowned designer and color guru, partnered with Kohler to introduce four special edition colors available only on six select KOHLER enameled cast iron kitchen and bathroom sinks. Each piece is crafted in the foundry located in the Village of Kohler, Wisconsin, complete with a lifetime limited warranty ensuring it will stand up beautifully to life's daily wear and tear.
The following are the four KOHLER Colors Featuring Jonathan Adler: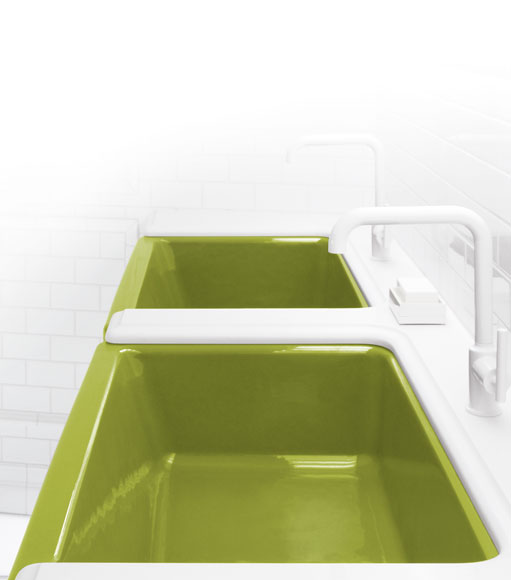 •

Greenwich Green captures the beauty of the perfectly manicured lawns of an English Estate—cultured and cultivated. "This is not dull avocado green," Jonathan Adler says. "It's bolder, yet timeless. So crisp and refreshing you can taste it."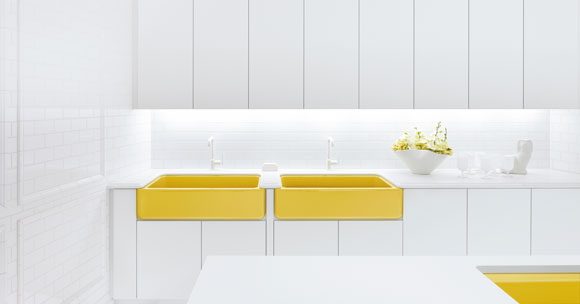 • Piccadilly Yellow

evokes the riot of colors from London's Piccadilly Circus. Exuberant and fun, a Piccadilly yellow kitchen or bathroom sink instantly fills the space with giddiness. Adler says: "There's a very mod quality to Piccadilly yellow, especially when paired with white. It's unexpected and will always feel fresh."

• Palermo Blue

is beautiful, serene splash of the Mediterranean Sea where it opens before the city of Palermo on Sicily. "A nice, crisp light blue is cool and refreshing," Adler says. "Like taking a dip in the Med itself."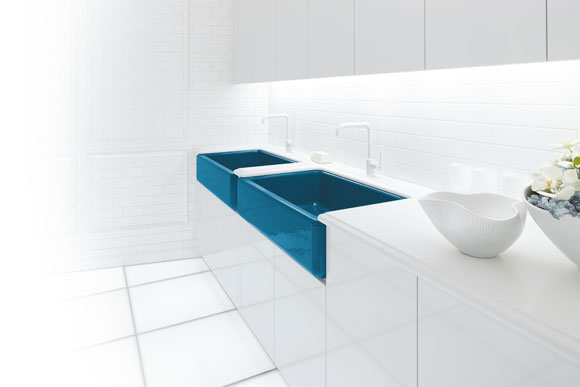 • Annapolis Navy

, an unconditionally classic hue, calls to mind the sailing city of Annapolis on Maryland's Severn River. "Annapolis Navy epitomizes nautical chic. It's such a classic color because it pairs so well with other bold colors," he says.