Bentley's Bentayga Hybrid Embraces Serenity and Clean Skies
The new Bentley Hybrid is the automotive equivalent of Baryshnikov—simultaneously brawny and light on its feet. And perhaps more significantly, it represents that latest stage in the beauty obsessed British automaker's journey to a sustainable future.
Billed as the only electrified true-luxury SUV in the world, its new exterior and interior design emphasizes Bentley design DNA across the entire model range. The handcrafted cabin has been reimagined for the new model and now contains a modernized combination of luxury materials and exquisite, intricate craftsmanship.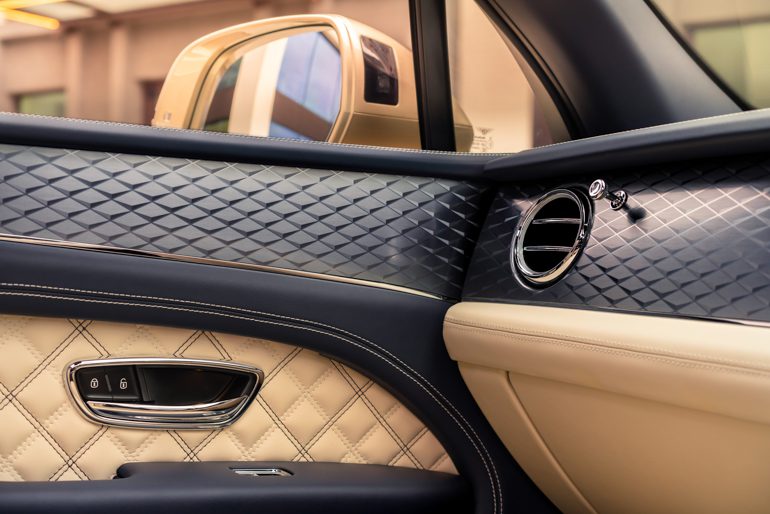 Among the major changes to the interior are new door trims and steering wheel, plus a redesigned center fascia and digital instrumentation cluster. These are complemented by new seats: The standard five-seat benefits from an all-new seat frame, doubling the travel of the rear-seat recline angle, and the optional four-seat layout features two individual rear seats separated by a center console.
A new quilting design is optionable while customers can choose from eight sustainably-sourced veneers including two straight grained options new to Bentayga—Koa and Crown Cut Walnut. The new Bentayga has also introduced a new, cutting-edge infotainment system with a bigger and brighter, high-resolution 10.9-inch touchscreen now spans the entire width of the center fascia for a more contemporary look.
Bentayga Hybrid can escape the noise of the city through acoustically isolated serenity of the cabin without engine interference, using up to 31 miles of electric-only range before physically leaving the city behind with the comfort of a total combined range of 536 miles.
"The Bentayga Hybrid is the next step on our journey to becoming the world's leading sustainable luxury mobility company," says Bentley product manager Chris Cole. "Bentley will transform from a 100-year-old luxury car company to a new, sustainable, wholly ethical role model for luxury."