Sponsored Content: Carpet, Redefined: Fashion Classics for the Floor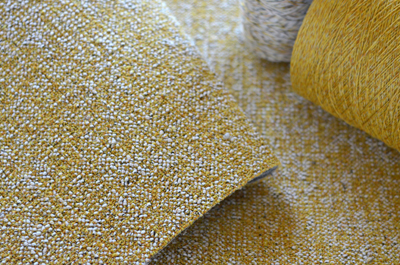 It's time to refresh. The restrained design style of the past several years is relaxing, and taking a deep breath of fresh air with an eye on a hopeful future. What better place to begin than with the classics?
The Redefined Collection reinterprets fashion classics for the floor. Inspired by the intersection of the timeless and the timely –

Corgan Associates

and

Mannington Commercial

teamed up to rethink houndstooth, tweed, hexagons, and more into a modular carpet that is texturally rich and visually stunning, yet able to play a supporting role in an interior space.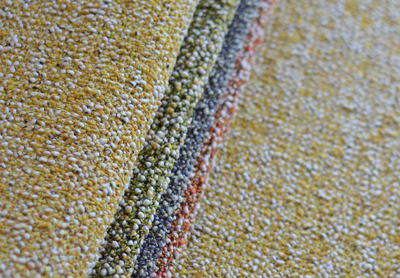 Through a smart use the 18″x36″ modular carpet format, Redefined's textural patterns appear and disappear, fading in and out of focus, enabling a custom look without requiring intricate, costly installation methods. In fact, the patterns are designed to effortlessly create an elegant random effect when installed in a simple, linear fashion that requires no complex planning.
The sophisticated palette of 16 running line colors, with or without accent colors, helps ensure that these classics will remain relevant for years to come. Perfect not only for new corporate construction and renovation, but also for retail, higher education, hospitality and healthcare.
Available on rEvolve® vinyl alternative thermoplastic polyolefin backing (20% recycled content, including 10% post consumer), as well as Infinity®RE high performance modular backing (30% recycled, including 15% post consumer). Both backings are third-party certified by NSF/ANSI as Environmentally Preferable Products, at the Platinum level.
A companion collection (Redefined Collection | Texture) includes two patterns, Bouclé and Bouclé Luxe, which use a proprietary, ultra-large denier fiber with patented variable twist technology to give the carpet a heavily textured look and feel, while maintaining commercial grade performance.

manningtoncommercial.com