Celebrating the Visibility of LGBTQ+ Designers at Gensler
At least in comparison to other professions, the design industry is heralded as a welcoming space for the LGBTQ+ community. In fact, the woman often credited with the modern conception of interior design, Elsie de Wolfe (1865-1950), was gay. Yet, perhaps because queerness isn't a trait visible to the naked eye, the community isn't as visible in design research and initiatives about equity, diversity, and inclusion. The visibility of LGBTQ+ women, in particular, is lacking, even though in a recent study by Gallup, 5.1% of women identify as LGBTQ+, compared with 3.9% of men. That evens out to 4.5% of the general population, while, according to the 2017 AIGA Design Census, 11.7% of designers identified as LGBTQ+ and another 8.6% preferred not to say. If the queer community is overrepresented in design, where are the contemporary A&D workplace studies to support them? Yes, we still have work to do.
Just this year, global design firm Gensler, which is #1 in Interior Design's 2021 Giants survey, published its first annual Gensler Diversity Report. The study found that 7% of Gensler's U.S. workforce identifies as a member of the LGBTQ+ community, and 0.5% identifies as non-binary or third gender. "Diversity of background and experience enables innovation to thrive across the firm," say co-CEOs Andy Cohen, FAIA, and Diane Hoskins, FAIA. "We all benefit from the perspectives and expertise of our team members who are part of the LGBTQ+ community, and we celebrate them now, during Pride month, and every day." After speaking with six LGBTQ+ designers at the nation's largest design firm, it's easy to hope that the visibility of not just gay men, but gay women and other LGBTQ+ practitioners, is on the rise.
Diana Vasquez, Design Director
Phoenix, AZ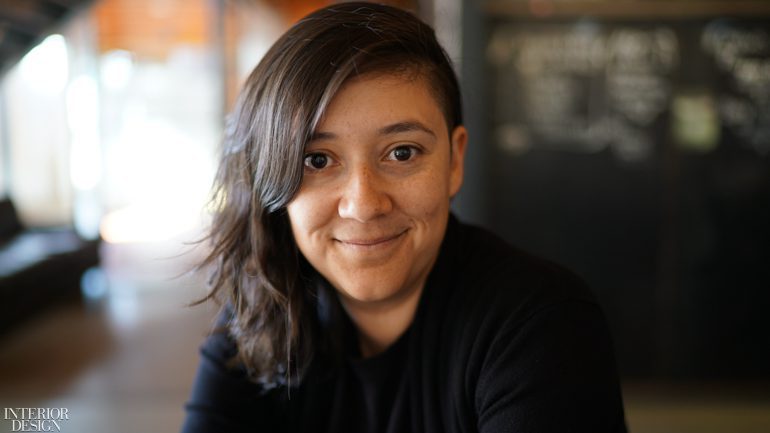 The design trajectory of Diana Vasquez, design director at Gensler Phoenix, has taken many turns, from graphics and toys to retail interiors, masterplans, and mixed-use developments. As a world traveler and self-proclaimed army brat, Vasquez's joy for discovering new things and places influences her design and her openness to different perspectives. Today, the Colombian American is a regional leader in Gensler's Diversity, Equity & Inclusion committee and enjoys mentoring the next generation.
Her latest projects include Phoenix Forge, a community makerspace located in a once overlooked part of downtown Phoenix. Working with Gateway Community College and Arizona State University, Vasquez and her team transformed a former 22,500-square-foot warehouse into a space for tools, training, and a community serving students and the local community. She's also proud to be working on a redesign for Phoenix's One N Ten, a nonprofit organization dedicated to serving and assisting LGBTQ youth ages 14 to 24. "One N Ten creates a holistic safe space for youth and their families," says Vasquez. "We're happy to provide One N Ten team members a great place to work, putting wellbeing and mental health at the center, reflecting the organization's mission."
Kenneth Baker, Southeast Co-Regional Managing Principal
Washington, DC
"I have been privileged to have worked for a firm for over 25 years—Gensler—that celebrates respect and embraces diversity," says Kenneth Baker, FIIDA, Assoc. AIA, Assoc. RIBA, Assoc. ASID. Based in Washington, D.C., Baker is the co-regional managing principal of Gensler's Southeast Region, has served on the firm's board of directors and management committee, and also previously was co-managing principal of Gensler's U.K., EMEA, and Gulf regions. His portfolio comprises more than 10 million square feet of offices for law firms and financial institutions worldwide. Yet Baker also commits his time, energy, and financial resources to organizations that recognize and support the values and importance of the LGBTQI+ community and agenda.
"As an openly gay man in the design profession for over 40 years, I have seen the evolution and the positive direction and growing acceptance of the LGBTQI+ community in our profession," Baker says. "But there is always more to do to achieve our ultimate deserved acceptance, respect and exceptional and unique value to the business community and to society at large." Over the years, Baker has been a fundraiser, contributor, and event sponsor for a host of organizations, including Human Rights Campaign (HRC) and Project Angel Food in Los Angeles and United Way of New York City's Gridiron Gala.
Mauricio Naranjo, Designer

San José, Costa Rica
Working out of Gensler's San José, Costa Rica office since 2014, designer Mauricio Naranjo focuses on workplace and corporate interiors for consumer goods, tech, and professional service firms, with notable clients including Ford, Accenture, Evonik, Betcris, and Intel. Naranjo has overseen Gensler Costa Rica's LGBTQI+ committee and inclusion campaigns since 2015, and today he is currently working to expand the committee to have a more regional impact, extending his initiatives to Mexico and Bogota. "Latin America is currently undergoing a significant shift regarding human rights and the recognition of the LGBTQI+ collective," says Naranjo. "I believe in our duty as young designers to express, celebrate, and give visibility to communities by raising their voice and identity in the Latin community," he adds. Naranjo's commitment to holistic collaboration and promoting a meaningful impact in the regional community makes him a notable leader for the Costa Rica office.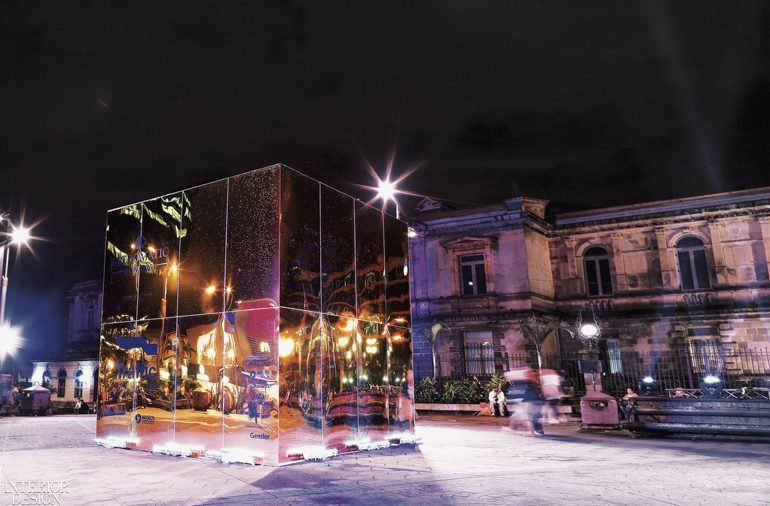 Marissa Luehring, Technical Designer

Chicago, Illinois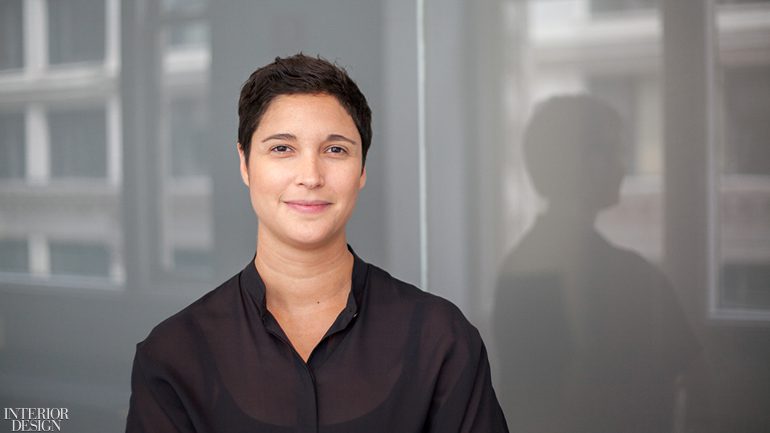 Marissa Luehring, a technical designer in the firm's Chicago office, is a key voice in a variety of Gensler's workplace and building repositioning projects, including Chicago's Willis Tower and AON Center. "Willis Tower was the building known around the world, but close-up, it was somewhat of a fortress, blocked off from the surrounding community," Luehring explains. "To create an inviting experience for visitors from near and far, we've opened up the ground floor, creating a more permeable façade with many points of entry, a dynamic food hall experience, and a rooftop lounge atop the new podium," she says. Thanks to the work of Luehring and her colleagues, the building now extends the streetscape, fosters a welcoming atmosphere, and takes its place among Chicago's great art plazas, complete with works by Jacob Hashimoto and Olafur Eliasson. Luehring supports both the design and technical aspects of her projects, while her passion for architecture extends to active participation in the A&D community, including serving on the board of directors for Chicago Building Congress.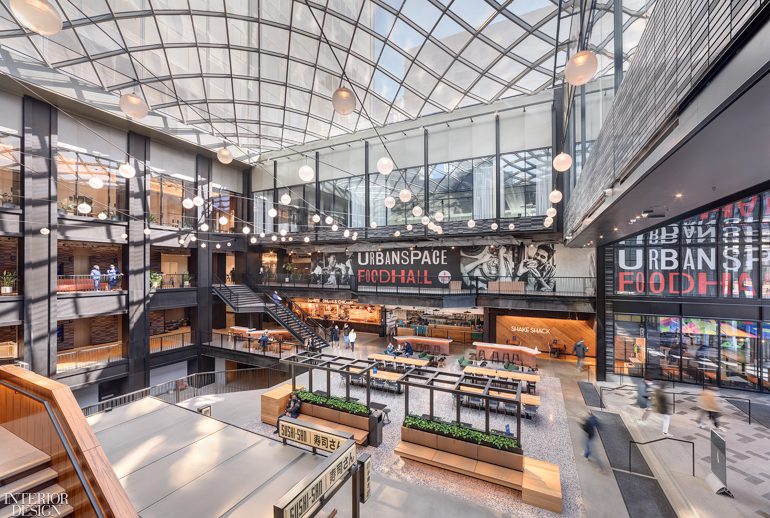 John Bricker, Principal, Creative Director

New York, New York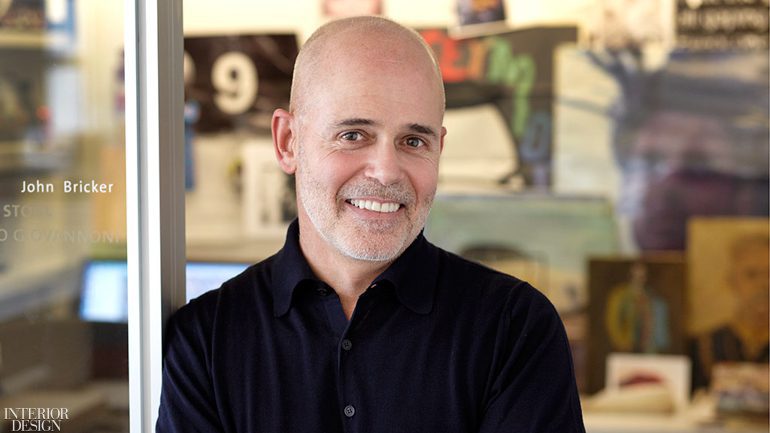 "As the world begins to reopen, people are craving meaningful connections," says John Bricker, principal, creative director, based in New York. Bricker founded Gensler's Retail and Branding studios in 1980 and is credited with helping to grow the firm's brand into one of the most recognizable in the design industry. He continues to expand his practice areas into emerging markets in Latin America, Europe, Asia, and the Middle East. Working with designers in the Abu Dhabi office, Bricker recently completed The View at The Palm Tower, a viewing deck experience with 360-degree views of Palm Jumeirah island, Dubai's skyline, and the Arabian Gulf. Visitors begin at the roof plaza of Nakheel Mall, pass through a portal surrounded in stunning digital graphics inspired by the sea, then get immersed in a floor-to-ceiling media room telling the island's history, and finally take an elevator to the viewing deck on the 52nd floor.
"Destination experiences must bring people together in an authentic way and that is what The View accomplishes," explains Bricker. "It also demonstrates how human-centric designs can deepen the visitor engagement beyond four walls, as well as bring back shared experiences to our lives," he adds. Among Bricker's other notable projects are Cadillac House in Shanghai, Adidas New York, American Kennel Club Museum of the Dog, and the Ford Foundation Center for Social Justice, all in New York.
Benjamin Vela, Associate Designer

San Francisco, California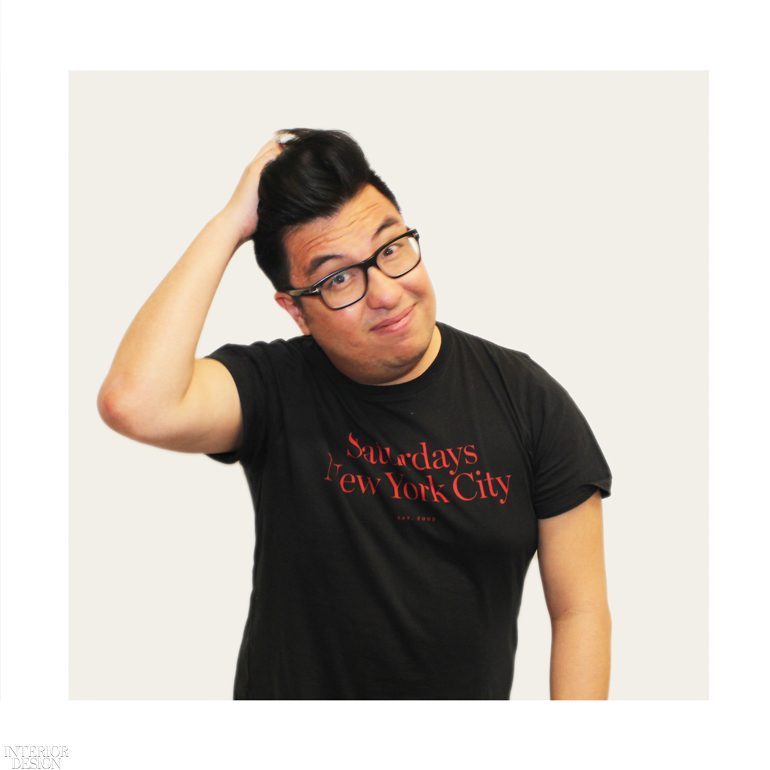 The built environment and how it contributes to our well-being has always been of great interest to Benjamin Vela, associate designer, Gensler San Francisco. Born and raised in Texas to a large Hispanic family, Vela got his start in architecture and later transitioned to interiors. "I have always been sensitive to the needs of people," Vela says, adding that the interior of any building is where we ultimately spend the bulk of our time experiencing it. "In my opinion it is of the utmost importance to not just create spaces for people but to create environments, lifestyles," he says. "I will never forget the first time I felt fully immersed in a space, where I did not feel like an inhabitant of it but more so an extension of it."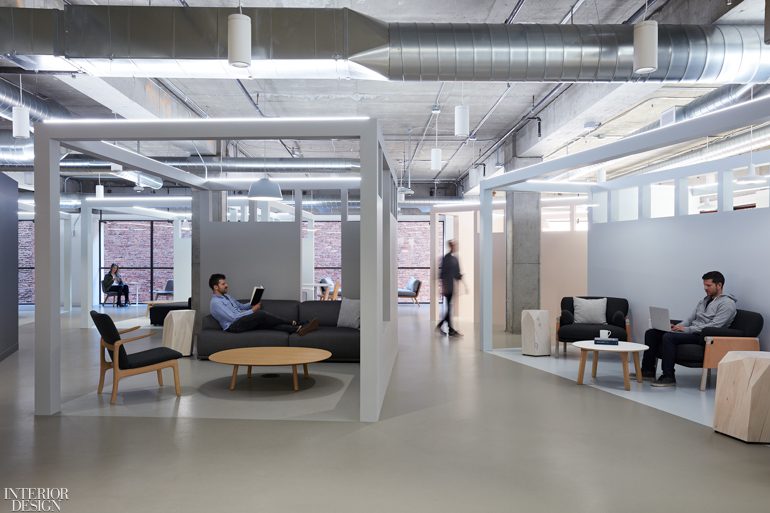 Vela's recent design for the Postmates headquarters in San Francisco "encourages both individual discovery and collective activity and draws a parallel between interior circulation and the way one experiences the urban environment," he says. Inspired by nearby SFMOMA and the Yerba Buena Center for the Arts, Vela and his team designed the cavernous concrete interiors as a dynamic array of sculptural boxes, "each programmed with unique, 'posture-based' collaborative settings," explains Vela. Even when working solo, workers should feel part of the greater whole.