Ceramica Colli di Sassuolo's Shanghai Line Invites the Creation of Colorful Patterns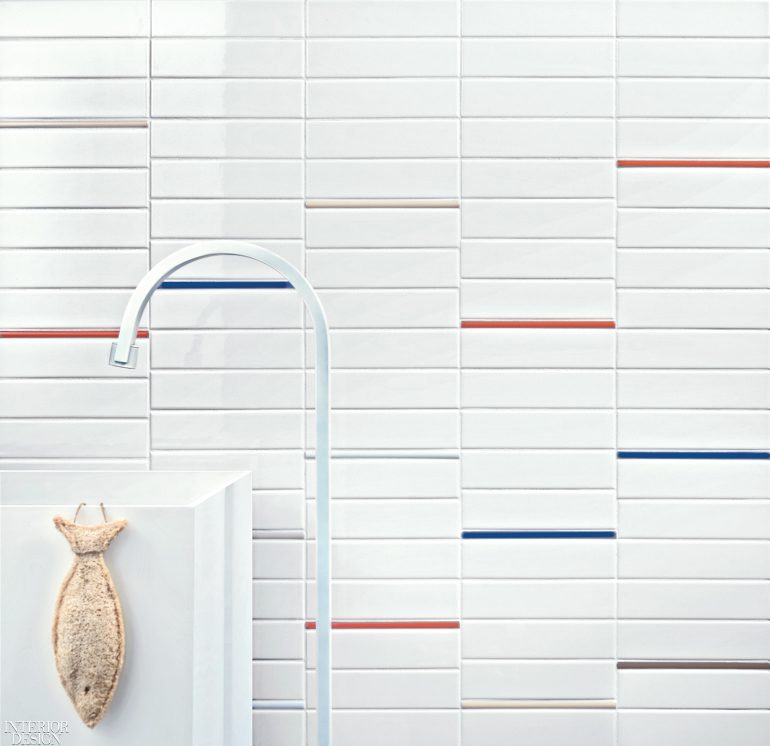 Based in the Italian municipality of Fiorano Modenese since 1969, Ceramica Colli di Sassuolo lies in the heart of the Emilia-Romagna
region, known as a world leader in ceramics. The brand's Shanghai line centers on 2-by-8-inch white-body wall tiles in three gloss glazes: White, Blue, and reddish-brown Terra. The regular rhythm of the rectangular shapes, which can be stacked or arrayed in a herringbone pattern, can then be disrupted any which way by the star of the show: 1/2-by-8-inch pencil tiles in five modernist hues, White, Vanilla, Coral, Terra, or Blue. Slot one pencil between multiple field tiles, group in pairs or trios, or orient them horizontally or vertically, the choice is yours.