Citterio-Viel & Partners Shape B&B Italia's Shanghai Debut
No surprise here—Shanghai is giving B&B Italia a hearty ni hao this month as the venerable tastemaker opens the doors on a 2,300-square-foot showcase situated in the midst of the city's exclusive Xintiandi shopping district.
Citterio-Viel & Partners Interiors, the firm fronted by Patricia Viel and Interior Design Hall of Fame member Antonio Citterio, specified a striking circular staircase to link the two-level space, featuring the Maxalto brand on the top floor and B&B Italia below.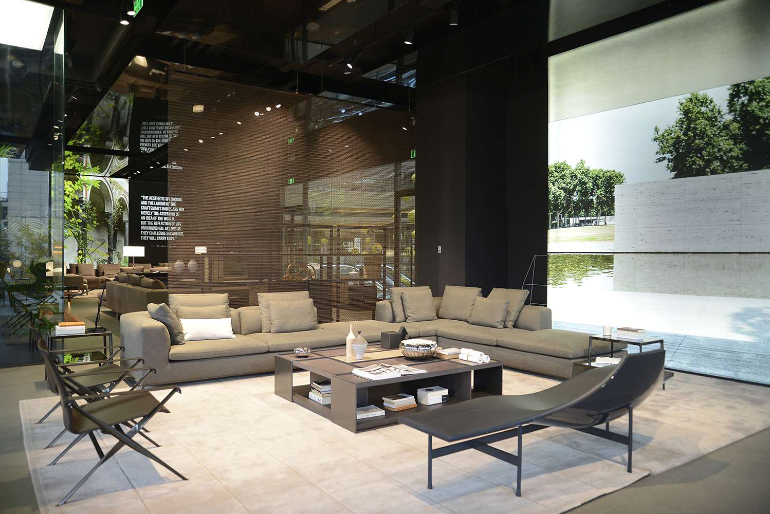 Developed in partnership with B&B Italia's regional distributor Area Living, the store is the manufacturer's first in Asia to adopt the materiality and layout of a new design concept first shown at B&B Italia's headquarters in Novedrate, which subsequently surfaced at its New York Madison Avenue, Paris and London locations.
Aiming to underscore the interplay between architecture, graphics and color, the firm incorporated such elements as black and white wallpaper, textural dividing elements in metal mesh, reflective ceilings, mural-sized backlit scenographs, and greenhouse-like expanses of glass filled with tropical plants.