Corning Museum of Glass Travels to Paris for GlassLab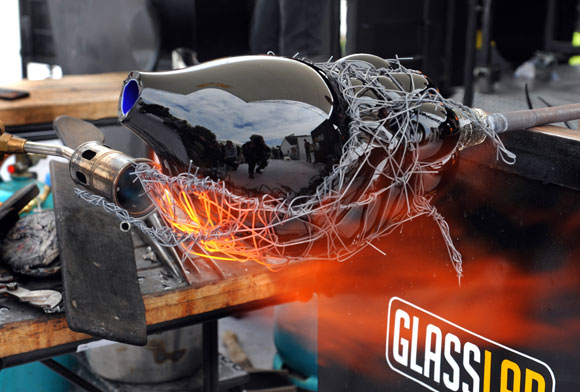 Wire-wrapped object by Nacho Carbonell for Vitra.


This month the

Corning Museum of Glass

will be partnering with the

Musée des Arts Décoratifs

in Paris, pairing glassmakers with designers to work hand in hand making exclusive creations with molten-hot glass as part of its

GlassLab program

. Since 2007, the Corning Museum of Glass in Corning, New York, has been traveling the world to teach designers how to work with the medium—one that few designers are able to directly manipulate.
This latest GlassLab program will run October 22 through October 27 and will feature live events that are free and open to the public. A mix of fashion, graphic design, and product designers—including Antoine et Manuel, François Bauchet, Wendell Castle, and Arik Levy—will be collaborating with some of Corning's best glassmakers to create one-of-a-kind pieces. Designers will bring their sketchbooks and ideas and will get the chance to work in a mobile hot-glass studio. (Typically, when designers want to work with glass, they send their ideas to a glass manufacturer and wait several months for the final result.)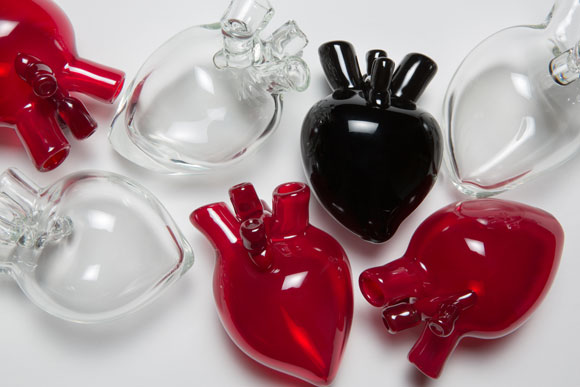 Hearts by Sigga Heimis, who worked at GlassLab at the Vitra Design Museum in June 2011 during Art Basel.



"Designers can interact with glassmakers with immediate results," says Steve Gibbs, senior manager, hot glass programs, at the Corning Museum of Glass. "They don't have to worry about budget and time."
More than 60 designers have participated in GlassLab since its launch six years ago, including Harry Allen, Constantin and Laurene Boym, Stephen Burks, and Sigga Heimis. Many of their designs have gone on to be reproduced and sold exclusively through the Corning Museum of Glass's gift shop and on its website.
"[GlassLab] gives a rare glimpse into the designer's mind and world," Gibbs says. "Even if a designer's idea is impossible, we'll try it anyways. Designers push us to places we've never been before. Sometimes from failure brings success."