Creative Voices: Honoring Black History Month
In honor of Black History Month, the Interior Design team is spotlighting the narratives, works, and craft traditions of Black architects, designers, and creatives. See our full coverage here, including interviews with industry innovators.
Creative Voices With Malene Barnett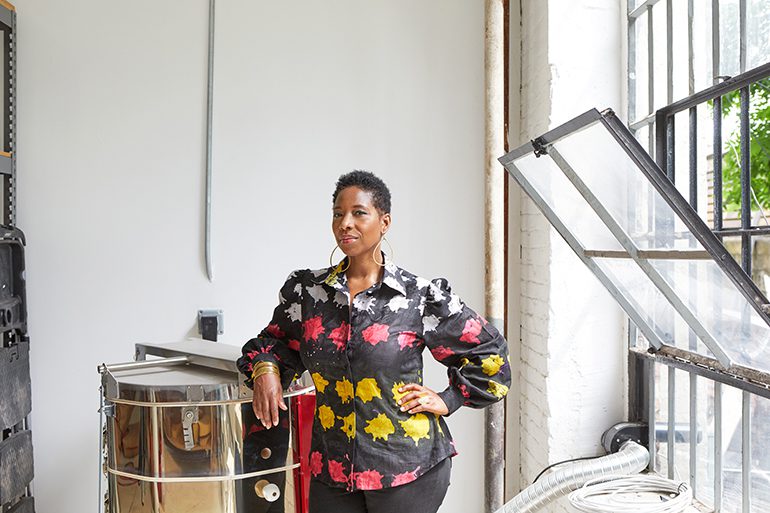 Join Cindy Allen in discussion with Malene Barnett, founder of the Black Artists + Designers Guild. Watch now
Amy Sherald To Unveil New Collection of Portraits in First West Coast Solo Show
Amy Sherald, one of America's most significant modern portraitists, will debut a new collection of paintings in her first solo exhibition on the West Coast, opening March 20 at Hauser & Wirth Los Angeles. Read more
The Elmhurst Art Museum Presents Photography Exhibition on Chicago's Historic Fight for Fair Housing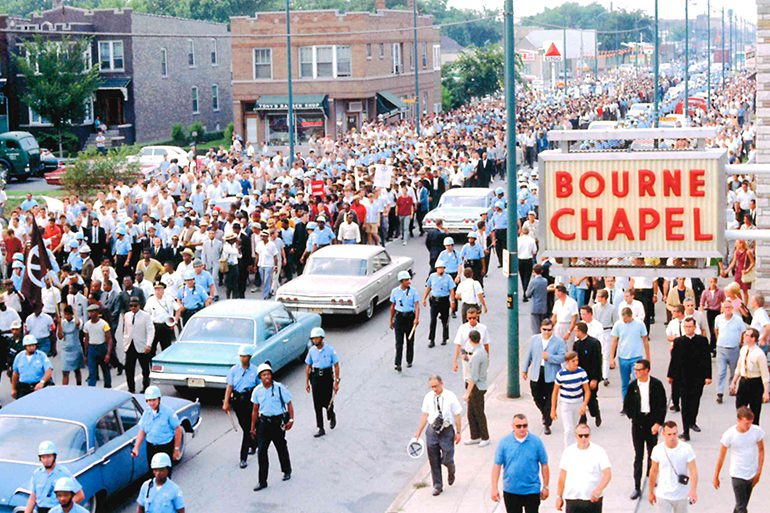 Opening on March 4 at the Elmhurst Art Museum in the Chicago suburbs, a new photography exhibition, "In Focus: The Chicago Freedom Movement and the Fight for Fair Housing," exposes the systemic issues that have historically effected housing opportunities in the city. Read more
Artist Rashid Johnson's Largest Work to Date Is Installed Inside Brookfield Place
Brookfield Properties recently tapped Brooklyn-based multidisciplinary artist Rashid Johnson for a mural at the 200 Liberty Street atrium inside their multipurpose complex, Brookfield Place, on Wall Street. Read more
BA+DG and S. Harris Unveil Textile Collaboration Spotlighting Indigenous Cultures from Zanzibar to Bhutan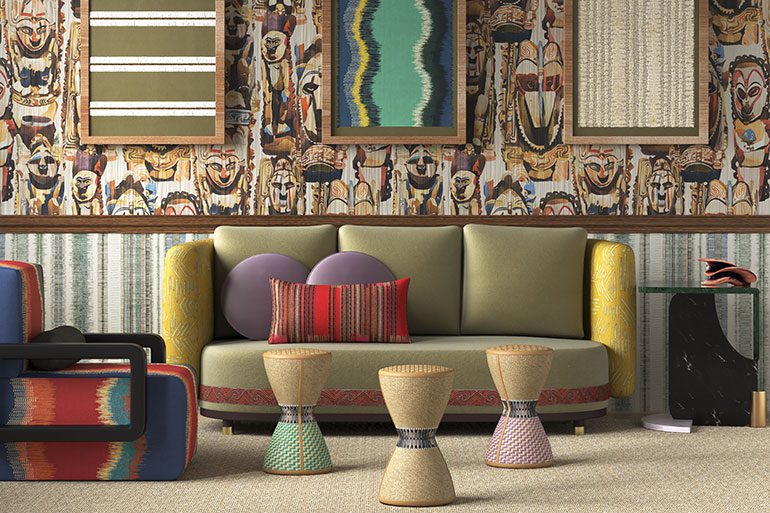 The Orejen collection by the Black Artists + Designers Guild for textile manufacturer S. Harris is exactly as its name (phonetically) suggests—a deep dive into the landscapes, heritage, and craft traditions of the cultures referenced by each fabric, wallcovering, and trimming. Read more
NOMA Announces Second Cohort of Student Fellows
The National Organization of Minority Architects announced a new class of 10 architecture students from historically Black colleges and universities, forming the 2021 winter cohort of the NOMA Foundation Fellowship. Read more
Buro Happold Hosts "Racial Equity Takeover" Discussion with Industry Thought Leaders
Buro Happold, a global consulting and engineering services firm, hosted its 14th Collective Impact event, "Racial Equity Takeover," February 17, bringing together an esteemed virtual panel of designers, social entrepreneurs, and government agency leaders to shed light on the topic. Read more
10 Questions With…Curtis and Jonathan Moody
Moody Nolan has much to celebrate. Black History Month is one. Receiving the 2021 AIA Architecture Firm Award is another. Still another is its diversity. Read more
Bradley L. Bowers in Conversation With Cindy Allen for DesignBiz
Bowers (@bradleylbowers) checked into Tuesday night's episode of DesignBiz, hosted by Editor in Chief Cindy Allen (@thecindygram), from New Orleans. Read more
First Look at Ini Archibong's Pavilion of the African Diaspora for London Design Biennale
Los Angeles-based designer Ini Archibong has revealed his design for the Pavilion of the African Diaspora, a space where past, present, and future will come together at the London Design Biennale under the festival's 2021 theme of "Resonance." Read more
Black Makers Reflect on the Cultural Roots of Their Crafts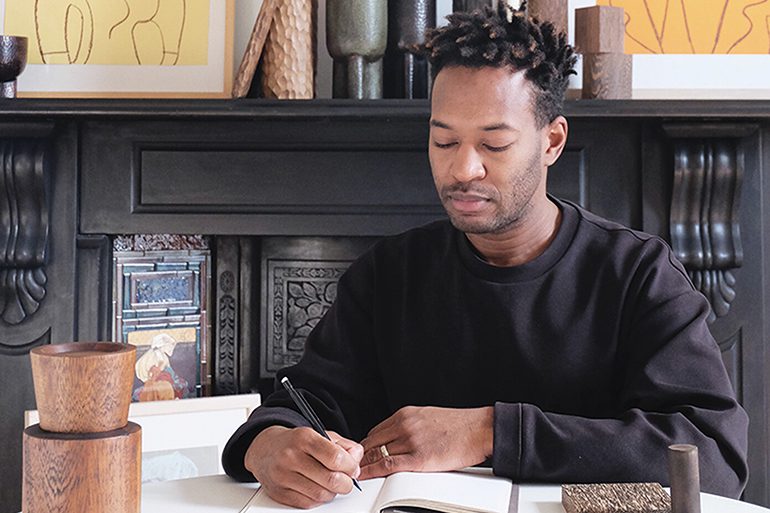 Interior Design spoke with six Black creatives about how their work reflects their personal experiences, cultural narratives, and hopes for the future of design. Read more
10 Questions With… Kamille Glenn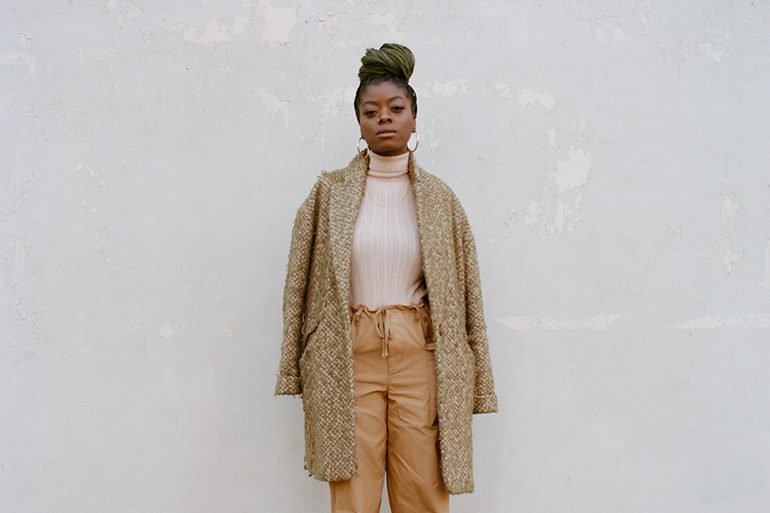 2020 was an incredibly challenging year for the design community—particularly the Black design community, which Kamille Glenn wanted to amplify through The Designer's Workshop collective she founded in June. Read more
Society's Cage by SmithGroup Wins the 2020 Best of Year Award for Design Unity
In the wake of the murders of George Floyd and Breonna Taylor, SmithGroup principal Dayton Schroeter and associate Julian Arrington wanted to help Americans understand that the killings weren't isolated events, but part of a 400-year history of systemic racism. The designers conceived of a public installation called Society's Cage, temporarily erected on the National Mall last summer. Read more
10 Questions With…Leyden Lewis
Architect, designer, fine artist, educator, art consultant, advocate for diversity and inclusion—Leyden Lewis is all that. Read more
Moynihan Train Hall in New York Symbolizes Upward Momentum for 2021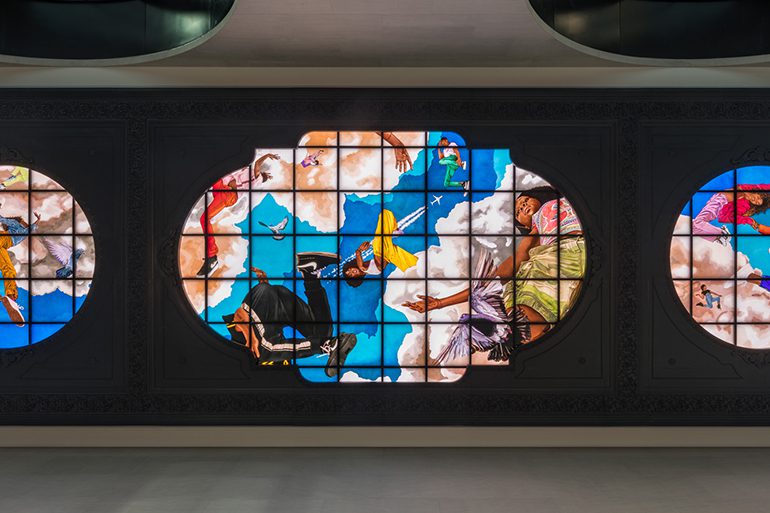 The monumental civic project has been decades in the making; it was 1998 when Skidmore, Owings & Merrill began on it with a goal to evoke the Beaux-Arts majesty of the original Pennsylvania Station across the street. Perhaps equal in breathtaking qualities is the art program: three permanent site-specific installations. Read more
Moody Nolan Receives the 2021 AIA Architecture Firm Award
Moody Nolan—the nation's largest African-American owned and operated design firm, with more than 230 staff members in 11 offices across the U.S.—has received the 2021 AIA Architecture Firm Award, the highest honor the organization bestows. Read more
Adjaye Associates Designs the Manhattan Headquarters of the Largest Healthcare-Workers Union in the U.S.
The 400,000 members of 1199SEIU United Healthcare Workers East, the country's largest healthcare-workers union, founded in 1932, have not had an easy year. But the completion of the public spaces in its new Manhattan headquarters was a high point. Read more
Gio Swaby's "Love Letters" Exhibition to Open at Claire Oliver Gallery in New York
Gio Swaby, a Bahamian multimedia textile artist, is kicking off 2021 with "Love Letters," her exhibition of over a dozen new works at Claire Oliver Gallery in New York. Read more
Barbara Earl Thomas Exhibition Opens at Seattle Art Museum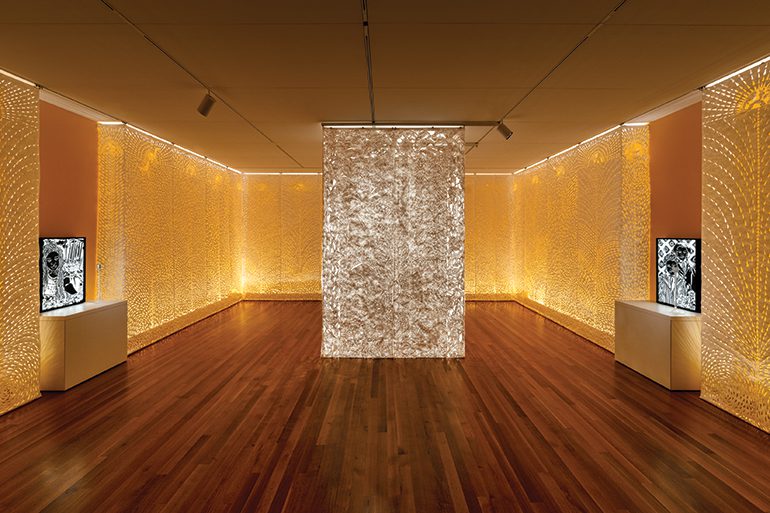 The Seattle Art Museum is giving its first solo exhibition of hometown artist Barbara Earl Thomas, who is also a former director of the city's Northwest African American Museum. Read more