Designer, Architect, and Journalist Alessandro Mendini Dies at 87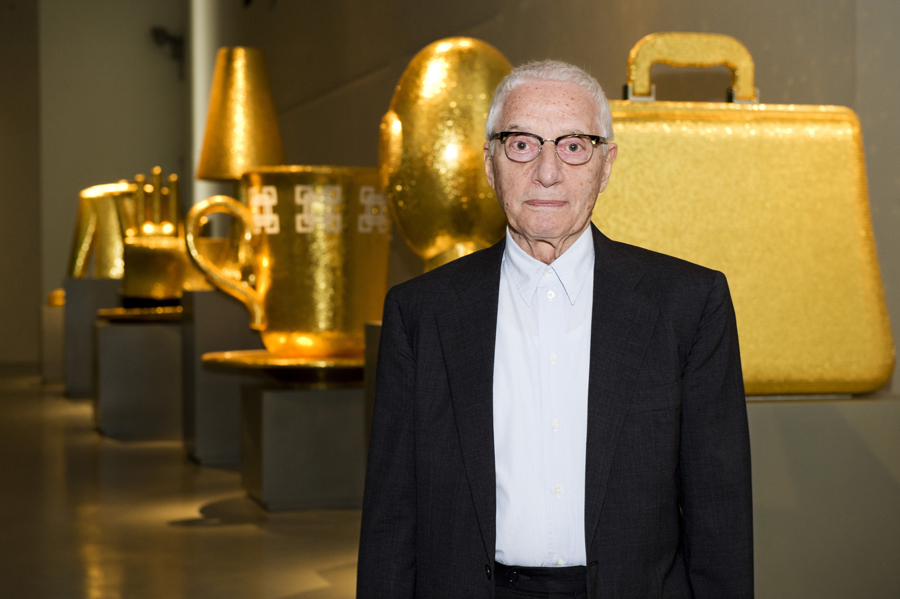 Renowned Italian architect, designer, and journalist Alessandro Mendini died Monday at the age of 87. A key figure in the history of modern design, Mendini's influence on the genre was profound. He was known for his prolific role in the radical design and postmodern design movements in the latter half of the 20th century. He was also key in re-inventing the image of Alessi, and founded Mode, his own design magazine.
A partner of Italy's Studio Alchimia, Mendini embraced ornament and craftsmanship in his own creations. This was epitomized in his 1978 Proust armchair design; a Rococo-revival armchair ornamented with pointillist brushstrokes that embodied a deliberate rejection of modernism and minimalism.
In the years between 1970 and 1985, he was largely occupied with a career in design journalism as a poignant critic on the subject of the postmodern design movement. He served as an editor at Casabella, Domus, and Mode magazines.
Mendini went on to found Domus Academy in Milan in 1982 with Maria Grazia Mazzocchi, Alessandro Guerriero, Pierre Restany, Andrea Branzi and Valerio Castelli. The graduate school is today world-renowned for its master's degree programs in interior design, product design, and architecture, among its other offerings in the fields of business, fashion, and experience design.
In 1989, with his brother, Francis, Mendini opened Atelier Mendini—an architecture and design studio in Milan. Together they executed such projects as the Alessi factories in Omegna and the headquarters of the Triennale di Milano. Mendini's work also included dozens of designs for Alessi, among them the now-iconic design of the Anna G. corkscrew.
In a statement, Alberto Alessi, president of Italian tableware company, expressed his sadness and appreciation: "Damn it! Of course, I knew that sooner or later it had to happen—it will happen to me, too, and to those around me—but like an ostrich I kept my head in the sand and tried not to think about it," he said. "Sandro was always there, in the little upstairs office of Atelier Mendini on Via Sannio, always willing to lend an ear and offer his precious, sometimes enigmatic opinion. I had put our ritual Milan lunches on hold, four a year, during which we would chat about this and that, about our job and our life."
"Alessandro was a friend who stood by me when times were tough," he continued, "a kind and rigorous mentor from whom I learned many things, practically the architect I trusted the most. His influence at Alessi is great: He was the one who brought to the company designers like Aldo Rossi, Bob Venturi, Michael Graves, and many others, such as the young King-Kong duo. But sometimes, there really are no words, and so I won't say anything more."
Mendini's accomplishments were also celebrated in 2014 Italian design museum Fondazione Bisazza featured Mendini's playful, glittering sculptures of massive fashion and design items in an exhibition titled Mobili per Uomo. In 2016, a colorful, pointillist watch collection for Swatch called "Spot the Dot" followed several previous collaborations with the Swiss watch manufacturer. In 2018 he designed Rombo, a micro-collection of sculptural objects for Lasvit's larger Monsters collection.